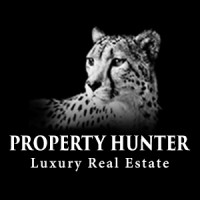 About Property Hunter
Property Hunter was established to advise individual private investors, clients, and homeowners on their property portfolios in the State of Qatar.

The company's founders have a comprehensive understanding of the local real estate market, having worked in the region for many years. They are strong believers that investors in Qatar deserve professional and knowledgeable advice when making those important property choices.

Property Hunter is based within the Grand Hyatt Doha hotel, conveniently located between The Pearl Qatar and West Bay Lagoon (Legtaifiya) and opposite Lagoona Mall (the iconic Zig Zag Towers), allowing clients easy access to some of the very best properties to be found in Qatar. Our team of advisors can help you find your dream home or investment opportunity in either one of these locations, as well as Lusail City.

Property investment is one of the largest financial decisions you will make. Whether you are new to the country or have been here for some time, having the correct information available to you is imperative. Our Sales and Leasing teams are ready to do the property hunting for you - all you have to do is simply choose which property fits your needs the best.

Our vision:

To provide the best consulting service to our clients, whether they are large-scale investors, or families buying or renting their first home in Qatar.

Our values:

Transparency and professionalism are the core foundations of the company. By listening carefully to our client's objectives we aim to earn your trust and build a fruitful working relationship.
Read More
Read less
Our Properties