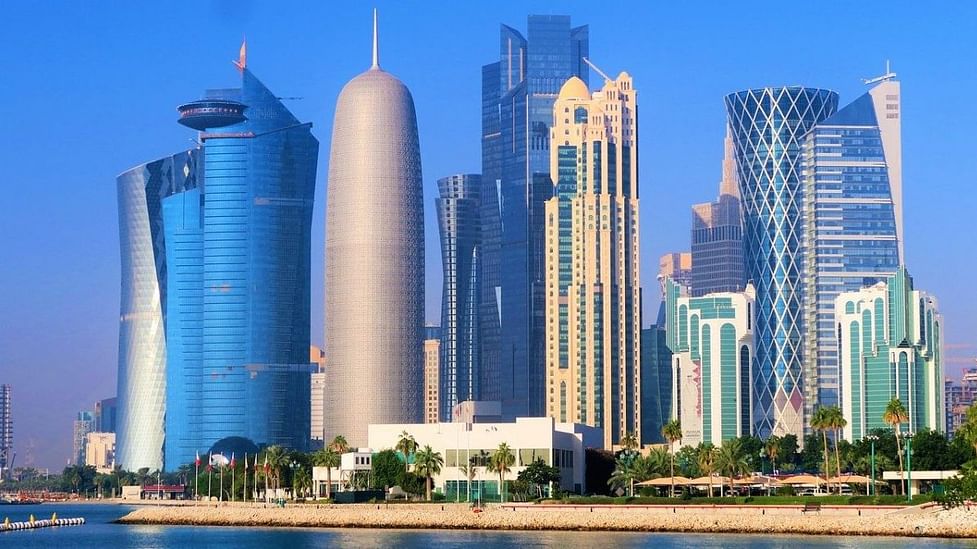 Qatar is another name for a really busy epicenter for all the ex-pats out there! The capital of the country, Doha, boasts a lot of post-modern and traditional delight and charm for tourists all around!
So if you get a 24 layover at Doha, it's something not to be missed and be enjoyed to its maximum!
24 hours in Doha? These are things you definitely shouldn't miss!!!
1.

Hire a taxi, fetch a bus, or have a beautiful ride with the Qatar metro around the city!



Whichever is convenient to your budget, you should opt for it!
Taxis are available everywhere, which don't cost an arm and leg; the minimum fare around the airport starts from USD 7 . Doha's bus network connects to various destinations across the city, offering a convenient transport option. In contrast, the metro is also an accessible ride overall to the city!
2. Visit the Museum of Islamic Art:
The Museum of Islamic Art (MIA) is among Qatar's most iconic and exquisite buildings, world-famous for its exotic collection of Islamic masterpieces from different Muslim countries and across three continents, reaching China, India, and Spain. The collection comprises precious stones, jewelry, ceramics, glass, wood, metal, textiles, and manuscripts from hundreds of years ago, dating from the 7th to the 20th century.
Thousands and thousands of visitors pass through its doors every year to witness the marvel and splendor that make up the Islamic world through art pieces collected over the years and carefully conserved to understand the Islamic traditions, culture, and heritage through the centuries.
Visiting here would leave your artistic sense quite fulfilled and satisfied, and the museum's historical artifacts will make a beautiful memory!
3. Visit the traditional souq Wakif
Just near MIA is Qatar's quite famous and traditional market – Souq Waqif (which means the 'standing market' in Arabic).
A walk around this must-visit attraction in Qatar that isn't to be missed, and through its twisting alleyways. And labyrinth where you can buy all sorts of goods from saffron, traditional Qatari spices. Nuts, perfumes, household items, traditional Qatari clothing, ready-to-wear clothes, fabrics, shoes, toys, sweets, and so much more.
A perfect place for window shopping! And, when you're tired and want a bite to eat, take a seat at one of the many local restaurants and enjoy the variety of Qatari cuisines on offer. Still, if you're looking for something else to soothe your hunger, there are many other international cuisines on offer, too.
4. A soothing walk around the Corniche promenade
A trip to Qatar isn't complete without a relaxing stroll along Qatar's beautiful Corniche. The scenic beauty must be enjoyed as waves crash against the shore and let yourself dip into Doha's spectacular skyline that will take your breath away. You can also see Orry the Oryx, one of Qatar's iconic landmarks that stood tall over the Corniche and was the official mascot at the Asian Games 2006 held in Doha. Now Qatar is ready to organic the FIFA world cup 2022.
As you drive or walk the Corniche Promenade, Amiri Diwan, which is the seat of the government, can also be seen from where Qatar's Amir His Highness (H.H.) Sheikh Tamim bin Hamad Al Thani leads the country on the opposite side. It's a beautiful place for sightseeing and a relaxing walk.
Note: The Amiri Diwan is not open to the public, and taking pictures of it is also prohibited.



Read More: 

Interesting Facts about the Pearl Qatar
5. Go board on the traditional Dhow cruise.
Ask the Dhow captain to blast your favorite songs as the boat sails across the waters of the Arabian Gulf! Along the Corniche, you will see several boats called Dhows which are traditional sailing boats mainly used in the Arab region. It was a wonderful ride along the Arabian Gulf, with an exquisite dinner option available as well. You can book dinner on a Dhow cruise if you have a little time. Otherwise, you can enjoy a 20-minute trip on a Dhow, taking in the beautiful scenery and skyline of Doha.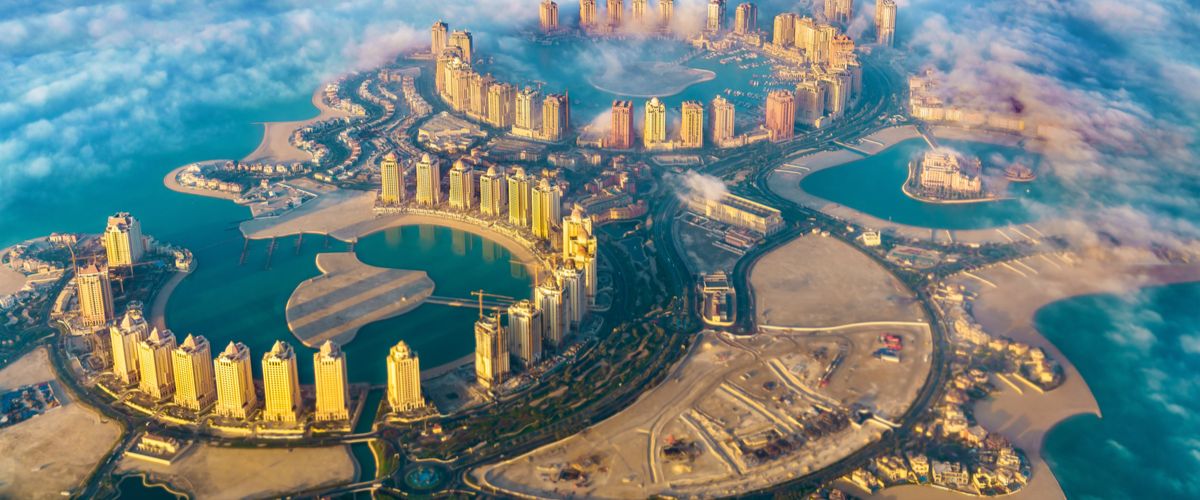 6. Walkaround The Pearl-Qatar
The Pearl-Qatar is an artificial island off the West Bay coast featuring Mediterranean-style yacht-lined marinas, upmarket residential towers, villas, and internationally renowned hotels, as well as luxury shopping at top brand name boutiques and showrooms. It's a really popular and delicious dining spot with dozens of restaurants; its waterfront promenades are lined with cafes and restaurants serving all range of tastes – from refreshing ice cream to a five-star dining experience.
Thousands of tourists and visitors visit the Pearl-Qatar due to the virtue of its chic elegance, outdoor atmosphere, and al fresco dining. Hence its inviting description as the 'Arabian Riviera.'
7. Visit the heritage of Qatar at Katara Cultural Village
Katara ('Valley of Cultures') Cultural Village is one of Qatar's most famous and popular sites to roam around and a must-visit place for visitors and all those who want to maximize the exploration of Qatari culture. It is not only a cultural icon that signifies Qatar's growth and development into the world of arts and culture through different creative means. But it's home to many multi-cultural activities that take place in its various state-of-the-art concert halls, art exhibition galleries, theatres, and its signature amphitheater.
Katara is divided into several different regions where visitors can walk freely through its traditionally styled alleyways, known as 'Al Fereej,' and give you the vibe that you are strolling through an old Qatari Souq with a modern feel. Katara has a lot to offer – from restaurants to cafés, festivals to concerts, symposiums to social events, performances to kid-friendly activities, beaches, and so much more.
8. Time for a visit and roam in the Villagio Mall!
Qatar is globally recognized for its shopping experience; it's a huge, famous mall with over 200 stores, including many famous brands worldwide. It's a place to capture the best memories! From budget to luxury, there are options aplenty. From clothing to jewelry, quick bites to leisurely meals, movies, or theme parks, Villaggio is a one-stop family-friendly destination. It has plenty of entertainment for all ages, making it on the bucket list in Qatar! There's also a lovely canal in the mall as a tourist attraction.



Read Also: 

Things to Consider Before Buying a Studio Apartment in Qatar