Consider how the nation consistently develops plans for brand-new infrastructure and project initiatives each year. It offers a lot of plans for the growth of the economy and the investment industry. Foreign investment seems to have more opportunities thanks to this execution. Further, modern development under the divinity of encouragement upholds the value of the real estate market. The most exciting upcoming projects in Qatar 2023 are listed below.
West Bay North Beach Project

Dhow Boat Marines Corniche

Lusail Winter Wonderland

Fuwairit Kite Beach

Corniche Beautification Project

Al Maha Island

Meryal Waterpark Qetaifan Island

Lusail Boulevard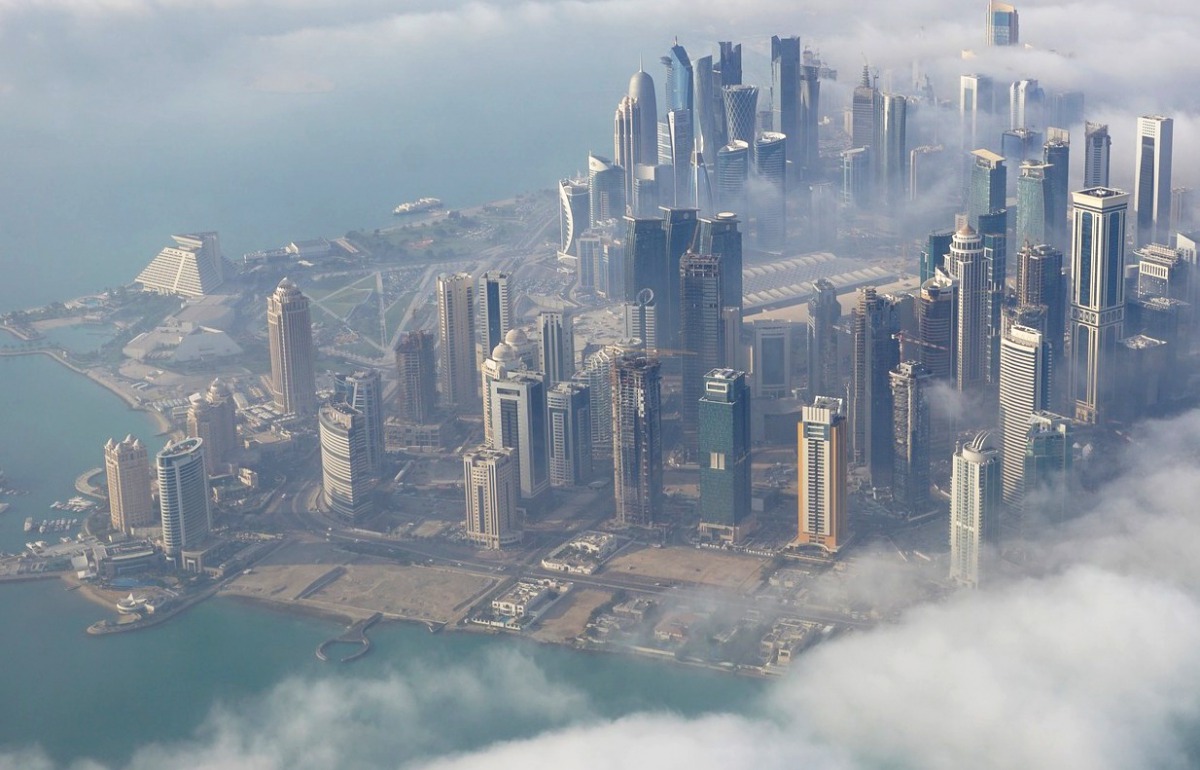 West Bay North Beach Project
The West Bay North Beach project is located in the bustling district of Doha. The West Bay metro station is nearby. Surprisingly, it will be a unique project with a great entertainment destination. It will be an excellent source to enhance tourism. It will be an outstanding new tourist attraction.
The project is adjacent to many shopping malls, hotels, and public parks. The most exciting thing is that there will be six beaches in the hotel's surroundings of West Bay. Some features of this project are;
One public beach and 12 private beaches

Restaurants, cafes, and playgrounds

Amazing tracks for jogging and sports activities

Proper parking areas for vehicles and bicycles.
The project will create a unique waterfront location to provide new offerings and attractions for tourists and residents. It will also connect to West Bay, extending north to the Corniche waterfront.
Eng. Mohammad Arqoub Al Khaldi, Chairman of the Supervisory Committee of Beautification of Roads and Public Places in Qatar, elaborated on the project, saying;
"Through this project, the Committee aims to provide a unique tourist destination in Doha Downtown, creating a connected network of public and commercial activities in the area while linking it with the surrounding areas through public transportation network, pedestrian paths, and cycling lanes from Corniche down to Lusail."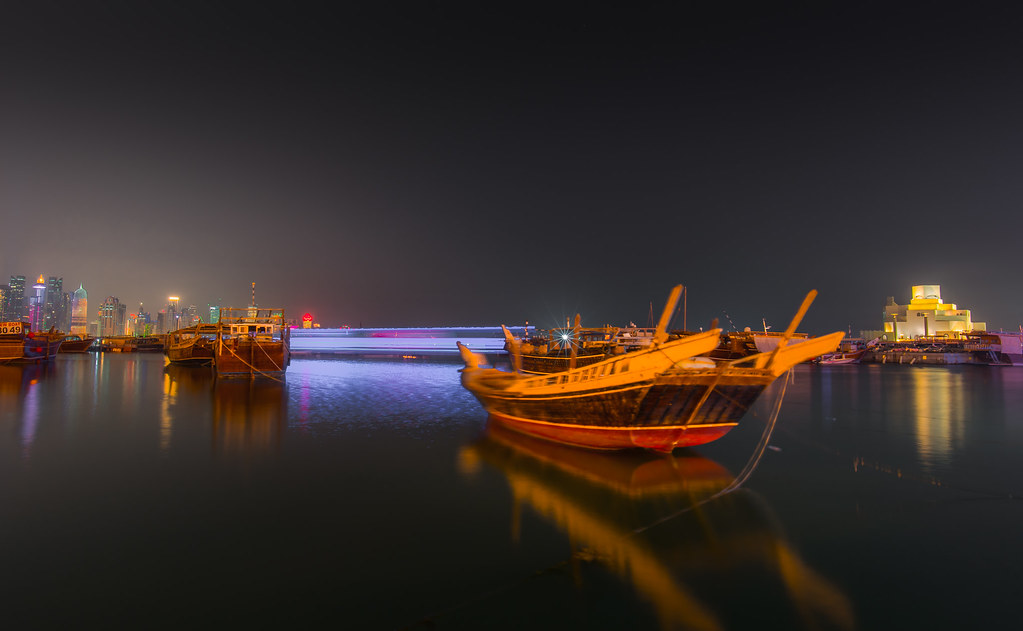 Dhow Boat Marines Corniche
This project will contribute to developing modern standards of facilities to provide to the boat owners. The design and infrastructure have the best quality of construction and safety. Moreover, it will improve environmental awareness and life beautification. It will be the first low-voltage electricity network.
The major contribution of this project is to facilitate the board's movement because they are a part of the cultural heritage. Visitors will also explore a unique experience through this waterfront location and advanced project. The work is in progress, and its three locations which to have the Corniche one of those.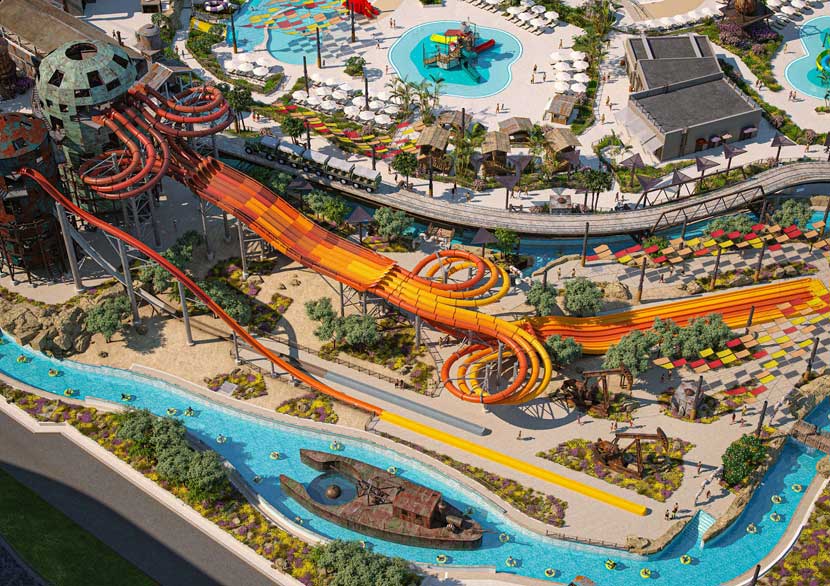 Lusail Winter Wonderland
The International Marketing Group, a global company, will run the "Lusail Winter Wonderland" project, which comprises six different gaming zones with 50 plus top-notch games for every age category.
This special project is expected to be completed before the beginning of the FIFA World Cup Qatar 2022. It includes a beach resort, chalets, a public venue for organizing different celebrations, an athletics space, eateries, a sidewalk, and an ample parking space.
All Qatari citizens and FIFA World Cup visitors will be able to visit this potential tourist location. This massive project in Lusail is thought to contribute to the nation's recreational opportunities as the World Cup draws near. The initiative of this project is to establish and revitalize the economy by involving venture capitalists.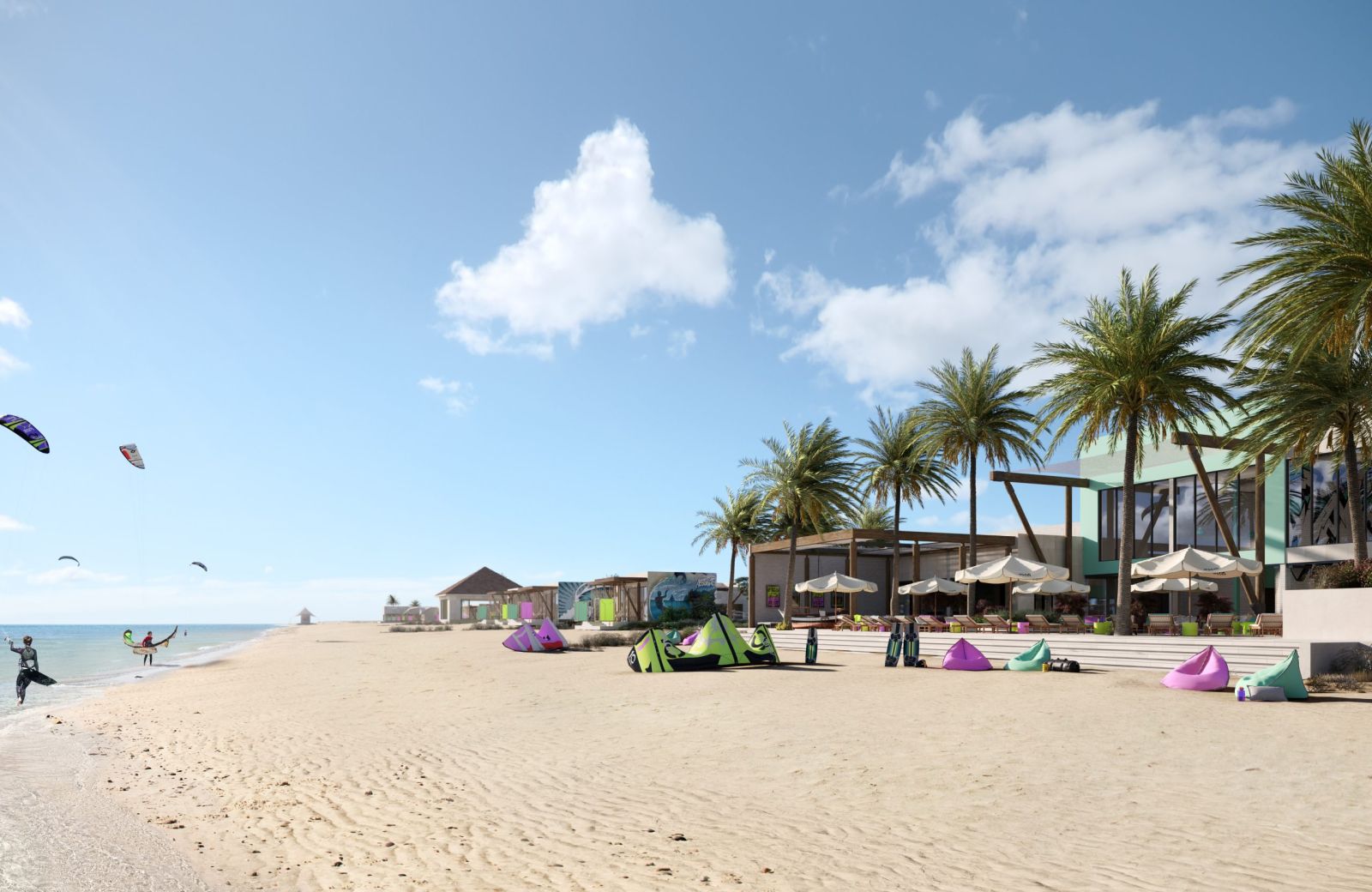 Fuwairit Kite Beach
On the northern coast of Qatar, a few of the best-kept secrets for wakeboarding are up to this point. And soon, a resort that celebrates all we truly enjoy will be created. Fuwairit Kite Beach is known as "one of the world's best kitesurfing secrets" and "the best of both worlds."
However, apart from kitesurfing, the beach offers services for scuba diving. It offers tasty meals and special dishes to dine in. It also has a resort, a health club, a fully equipped fitness center, and a jacuzzi. Surfers of all skill levels really shouldn't bother because instructors and trainers are already on site to guide them.
Highly developed and rapidly expanding among assorted kite sports, kiteboarding offers a variety of career paths for faster reaction times at the highest levels.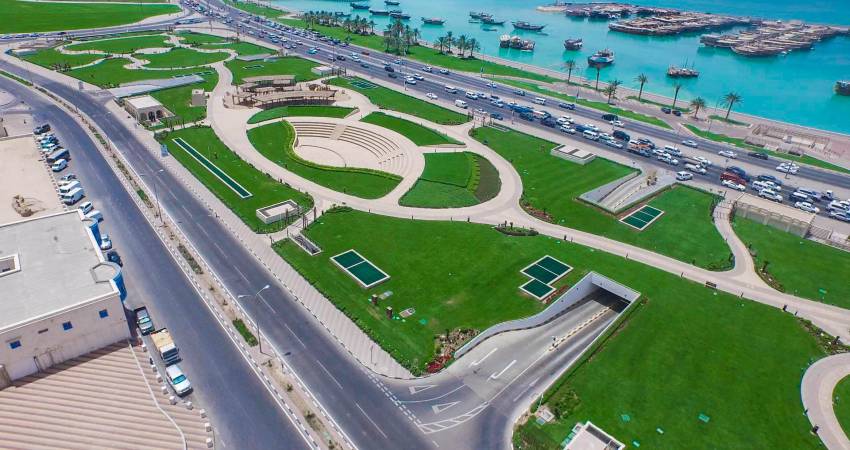 Corniche Beautification Project
This fantastic project includes C ring road, D ring road, and the areas of Al Corniche. The project is there to design walkways, plazas, construction, cycling ways, and other infrastructural developments. It also creates street lights, new traffic points and signals, and further crossways for pedestrians.
This project is developing infrastructural management and development. It will make public places and things easier for people. Some of the highlights of this project are;
Ø3000 Stormwater Micro Tunnel

Stormwater Attenuation Tank and Pump Station

2 Ø1400 Gravity Outlet Pipes

New Sea Outfall Structure

Car Park Building
The project is developing the road structure. It is trying to beautify things more by dividing its work into different zones. The project will be accomplished under the supervision of expert engineers and construction companies. The government is investing in this project for the betterment of the system and infrastructure of these places.
Zone 5

Zone 6

Zone 7

Al-Asmakh Street

Grand Hamad Street

Jabr Bin Mohamed Street

Ali Bin Abdullah Street



Read Also: 

Discover Qatar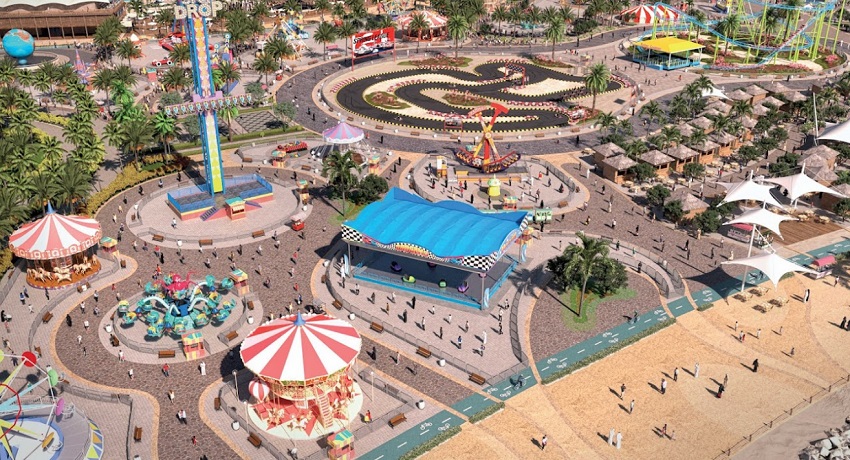 Al Maha Island
Al Maha Island is a great entertainment point for people who love adventurous things. Tourists who like discovering and exploring new things would admire and enjoy this entertainment point. It will be the greatest upcoming leisure hub for visitors and residents as well. The project will include the following;
Doha Winter Wonderland

International music festival venue.

Nammos beach club

Fantastic cafes and restaurants.

Dokya

Zuma Restaurant
It is located in Lusail City. It will be an excellent place for family picnics and enjoyment.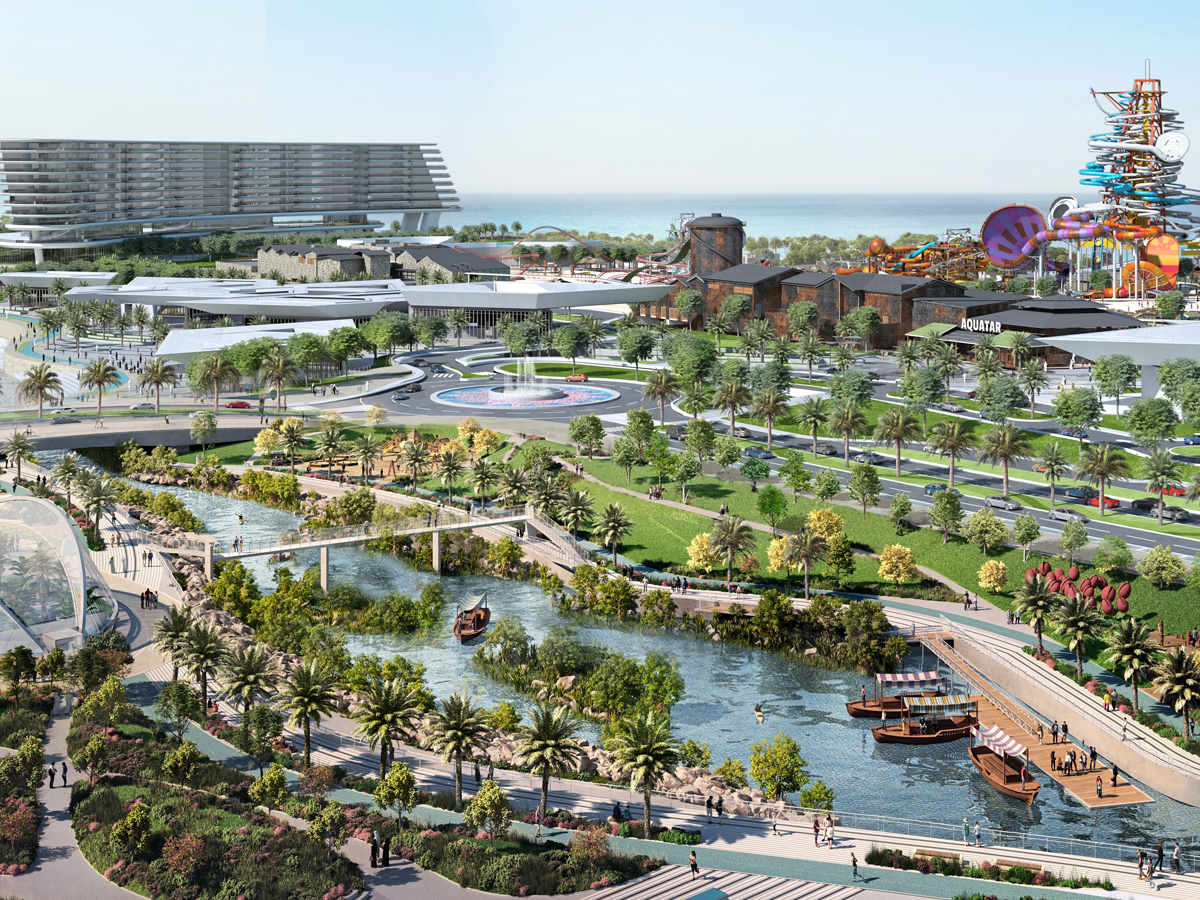 Meryal Waterpark Qetaifan Island
A total of 36 slides could be discovered in the waterpark zone, 12 of which are located on the Icon Tower, which holds the record for being the world's highest waterslide, according to Guinness World Records.
In addition, the waterpark will have an exploration game with a 3D display and interactive virtual features that will transport guests back through time to learn about history.
Sheikh Nasser bin Abdulaziz Al Thani, Head of Business Development, shared his remarks on oil and gas discovery at the waterpark.
"The colors used in the waterpark are 'rusty' to give visitors an idea and feel of the oil and gas fields, but in the form of a waterpark. There is no doubt that there is nothing better than the history of oil and gas in Qatar, which is actively contributing to the development of our country and promoting and showcasing our history and culture."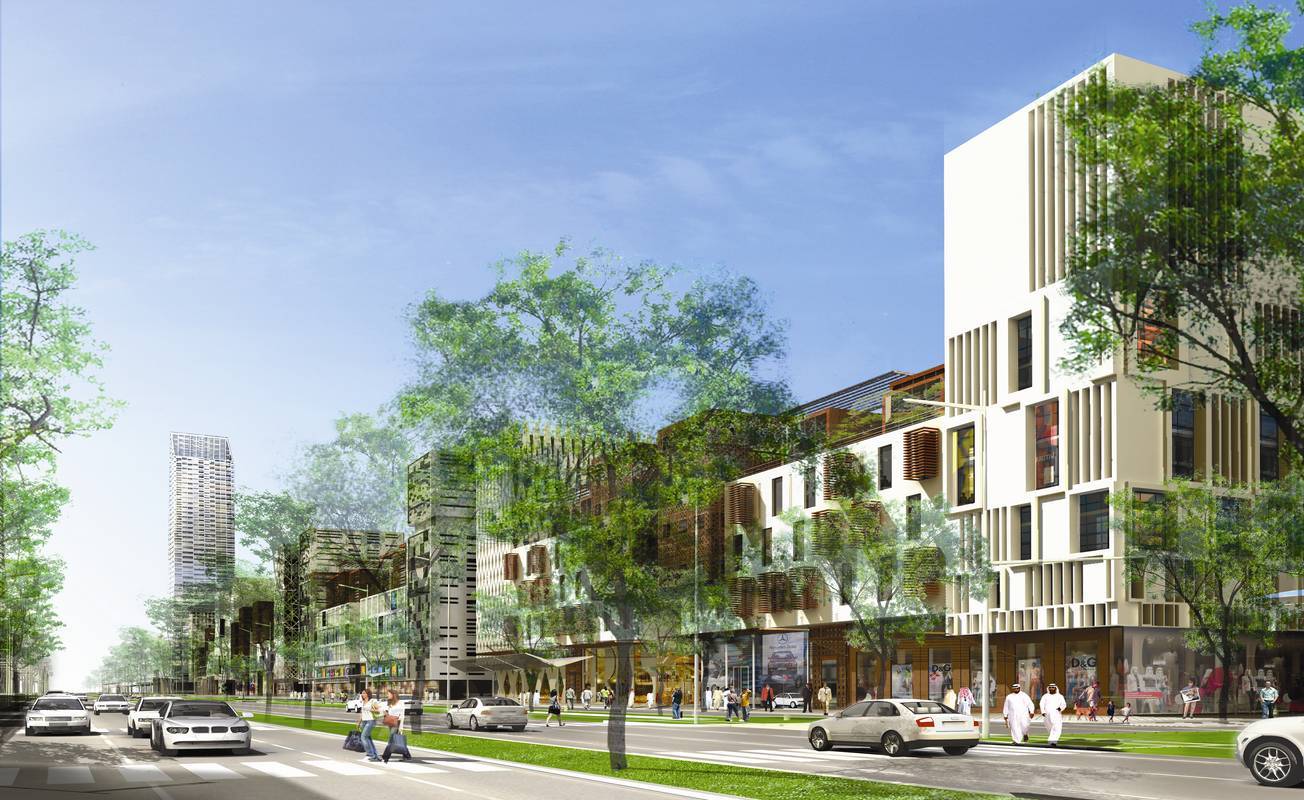 Lusail Boulevard
Lusail Boulevard is a well-planned open development project in Lusail City. It is attached to the north of Doha. The model design of this project is to present an integrated commercial development in the Gulf. It will also be a bustling business hub. Its location is superb. The construction style and design of the Lusail Boulevard project are remarkable. It is admirable and worth praising.
Final Thoughts
Look at how the country always plans to design new projects and construction ventures. It gives a wide scope for economic development and the investment sector. Through this implementation, foreign investment gets more opportunities.
The updated development under motivational spirit maintains the worth of the country. The real estate market is growing rapidly due to these projects' development. Please visit the Saakin Qatar property portal for the latest property trends and real estate market news.
All the stadiums for the upcoming FIFA World Cup 2022 are fully operational. They are excellent new projects in Qatar.
Khalifa International Stadium (completed)

Al Janoub Stadium (completed)

Al Rayyan Stadium

Al Bayt Stadium

Al Thumama Stadium

Education City Stadium

Lusail Stadium

Ras Abu Aboud Stadium



Read More: 

New Projects in Qatar for FIFA WorldCup 2022