Let us look at a few interesting facts about Pearl, Qatar, making this island one of the finest tourist destinations in the Middle East. A place that is eye-catching for ex-pats around the world!
Why Choose Pearl Qatar To Live?
FREE OWNERSHIP

LONG WALKWAYS

CENTRAL COOLING SYSTEM

RESIDENTIAL UNITS

HOME TO INTERNATIONAL RESIDENTS

ISLANDS

FOOD AND BEVERAGES.
How is Free Ownership an Advantage?
The Pearl, Qatar, is the first island in this gulf country that gives freehand ownership of the property to people worldwide! That exempts you from the strict laws and legislation around other areas and lets your dwelling in Qatar be a luxurious one!
Does It Have The Longest Walkway?
The Pearl Qatar endorses a soothing and sparkling long walkway alongside retail shops. In addition to that, it has stores to make shopping a pleasant and lovely experience for the visitors. A place that makes you come again and again!
Does It Have A Central Cooling System?
Keeping up with the futurist approach, a central cooling system has been installed in the entire district, given the extensive hot weather. So, the visitors coming from slightly cold parts of the world feel warm and safe from the hazards of this zone's fantastic warm weather.
In conclusion, this makes it an ideal space for ex-pats all around the globe!
How Are Residential Units in It?
Pearl Qatar provides the best hotels in the world to its visitors, but it also has a large number of apartments in the form of stand-alone villas, luxurious apartments, grand residential towers, penthouses, and townhouses. Similarly, the properties in Pearl-Qatar are rapidly established to accommodate ex-pats with a luxurious lifestyle.
How Is It Home To International Residents?
The total population of Pearl Qatar is still under fifty thousand, out of which a large majority are still international visitors. In Pearl, people from all over the world who come to this island don't find themselves strangers in this land as every other person over here is a foreigner. Therefore, It makes it a global village and erases the cross-cultural barriers.
Why Is It Famous For Food And Beverages?
Food is the weakness of everyone! And guess what?
The best food and beverage brands globally are available in a combined form in Pearl Qatar in conjunction with the finest eateries. Therefore, it's never going to disappoint you with the food!
Islands in the Pearl, Qatar
Pearl Qatar is divided into twelve islands which are
Qanat Quartier

Porta Arabia

Siraj Quartier

Viva Bahriya

Medina Centrale

Costa Malaz

Gialdino Villages

Isola Dana

Perlita Gardens

Floresta Gardens

La Plage South

Beach Villas
All of these islands hold extraordinary beauty. Developing at a vast pace, it is an excellent and must-visit place.

Read Also: 

Top 8 Best Beaches in Qatar
How Many Islands Are There in Pearl Qatar?
Let's catch up with a few details about the islands in The Pearl.
What is Qanat Quartier?
Qanat Quartier district is a private and scenic zone where western beauty meets Arabian elegance. Moreover, its modern low-rise buildings and convoluted canals make the Qanat Quartier district resemble a West European state. In addition to that, each waterway is spanned by stylish bridges, further evoking the soul of Italian romantic living. It comprises a wide choice of boutiques and outlets that offer a great shopping experience.
Therefore, Residents and visitors can pick from a large variety of F&B outlets that satisfy all palates. Also, the district boasts a world-class beachfront with outstanding—views and visitor parking slots for over 1100 cars.
Not only that, for residence purposes, more than 1100 units are available in the form of one to five-bedroom apartments, and two to three-bedroom townhouses are available here to make living more manageable and accessible.
Why Is Porta Arabia Famous?
The global Heart of The Pearl-Qatar Porto Arabia Island is a complete upscale, vocational, and recreational destination for living. It is a state-of-the-art island with a blend of indoor and outdoor retail stores.
With a wealth of famous international brands, a broad range of F&B options, and a planned five-star hotel and resort. Moreover, The Island offers friendly services and facilities, including climate-controlled shopping arcades, an open-air Boardwalk, an approach to valet parking facilities, water taxis, and golf cart transportation.
Also, a range of residential options is available, including one to four-bedroom apartments in more than thirty massive towers.
In addition to that, there are around seven thousand residential units and nearly four hundred retail stores.
Why is Abraj Quartier so well known?
Your Gateway to an Inspiring Lifestyle!
Famous for its towers and breathtaking views, the Abraj Quartier Island is the primary hub for many businesses and firms. Adding to its beauty, there are seven towers in Abraj Quartier, with more than 30 stories. Each of these provides all-encompassing glimpses of the continent over the deep blue waters of the Arabian Sea. Moreover, the twin towers are recognizable from far. Status 201 meters tall on either side of the main access road welcomes all tourists who enter The Pearl-Qatar.
In short, this makes it an eye-catching, lovely experience for all!
Ample space is available for car parking with room for more than 1000 parking slots.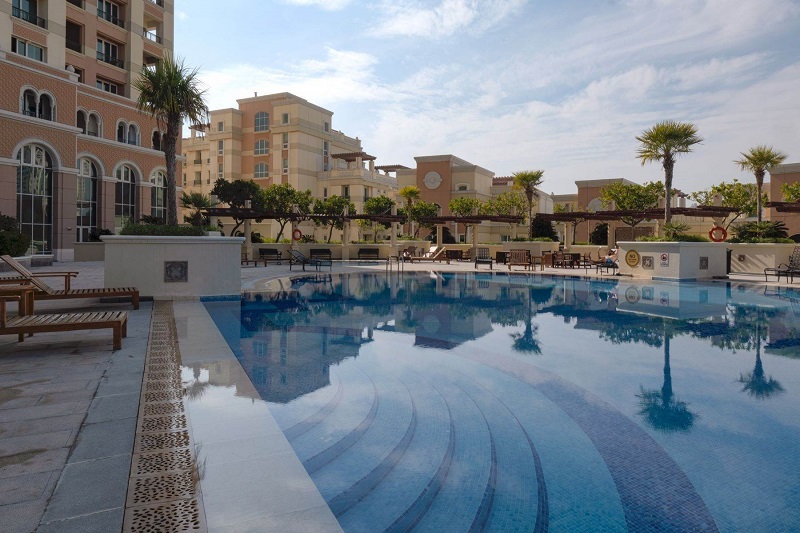 Why Is Viva Bahriya Famous?
A dream island with a sophisticated Beachfront.
Living Viva Bahriya Island is an impeccable residential location for families searching for a slightly peaceful atmosphere. A wide range of lodging preferences is available in this district, including one to four-bedroom houses to townhouses and penthouses.
Similarly, Elegant towers in viva Bahria emanate Moorish charm combined with a Moroccan touch. Also, they are close to two thousand residential units along with twenty-eight Moroccan-styled grand towers, which makes them accessible.
Were you dreaming of it already?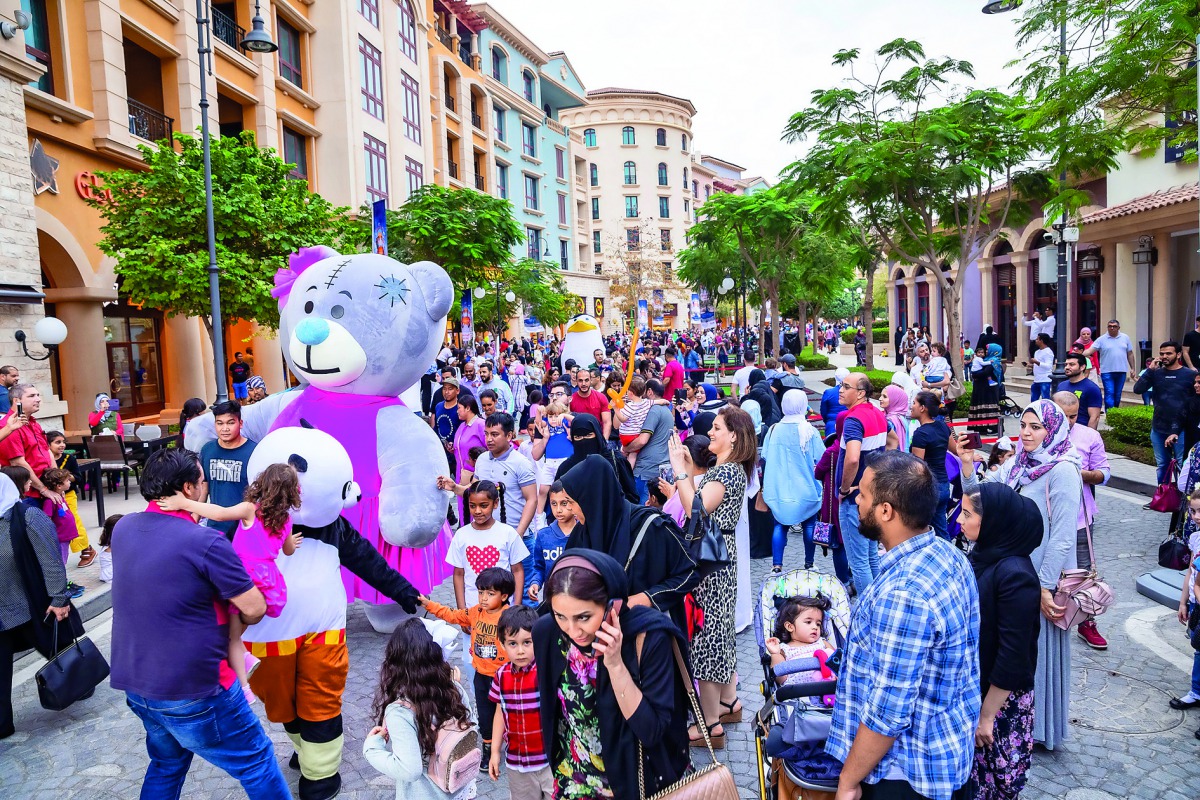 Why Is Medina Central An Ideal Visiting Spot?
Medina Centrale in Pearl-Qatar is famous for its festivals and celebrations. Also, it has a unique feature that this district becomes a pedestrian-only zone during the winter season.
All basic facilities along with luxuries are accessible within close range. There are quite a few kids' play areas along with chick cafes.
This island consists of almost six hundred residential units and four thousand car parking slots.
Moreover, there is a large shopping area with a marvelous cinema comprising nineteen hundred seats making your stay here unforgettable.
Why Should You Visit Costa Malaz?
Costa Malaz is distinctiveness of being a calm, tranquil, and peaceful place. Because of this, It is an ideal location for people looking for a vacation in a relaxing manner. Because of this, the district is full of beauty and a source of delight. Moreover, the luxury Kempinski Hotel is positioned in the nucleus of this zone. Through canal d Costa malaz is linked to Qanat Quartier.
Thus it is ideal for nature lovers who love tranquility and peaceful living!
Why Is Giardino Village Famous?
The exclusive Giardino Village district is situated in a peaceful zone adjacent to the vibrant retail hubs of the Medina Centrale and Porto Arabia districts.
Therefore, making it perfect for those wanting disconnected lodging in a privacy-centered area.
Giardino Village has a gated compound of nearly sixty villas. In addition, It holds a spectacular club that features a swimming pool, tennis court gym, and a lounge. Giardino Village provides a golden opportunity for future investment to potential investors.
Why Should You Visit ISOLA DANA?
Isola Dana contains nine small independent islands as it is the largest, most private residential division in The Pearl-Qatar. It is also known as the jewel in the Pearl Qatar, a crown. The world's rare and most valuable Pearl - including the Spanish word for 'island' - Isola Dana district presents persuasive and lavish living in one of its most admirable places via its private causeway.
These private islands are connected through their private causeway, thus enabling investors to style their residences in a breathless setting. Palatial homes adorn these graceful 18,000 sqm islands, the likes of which cannot be seen anywhere in the Middle East and rarely throughout the world. Every island holds its safe harbor and beachside for motor cruisers and yachts. The complex holds a connecting channel to smoothen the path of large private ships.
What Makes Perlita Gardens So Famous?
Lush Green Seclusion!
Perlita Gardens district is a mixed villa and townhouse area in a quiet habitat situated close to the Medina Centrale precinct. Defined by lush landscaping, it gives the impression of living in the heart of nature. While seclusion is the defining feature of the Perlita Gardens precinct, the lovely shopping outlets of the Medina Centrale precinct are never far away. It is a gated community that provides you with a lot of privacy and a sense of security.
Why Should You Visit Floresta Gardens?
Floresta gardens provide everyone with Community Living with Mediterranean-style Architecture. Located east of the Viva Bahriya precinct, they are one of the most prized locations at The Pearl-Qatar. The district offers a variety of community living options, characterized by beautiful and sophisticated architecture.
These Floresta Gardens have three gated compounds that constitute ten residential towers, and it is home to more than five thousand residents. It also has a large shopping facility known as Floresta Galleria Mall.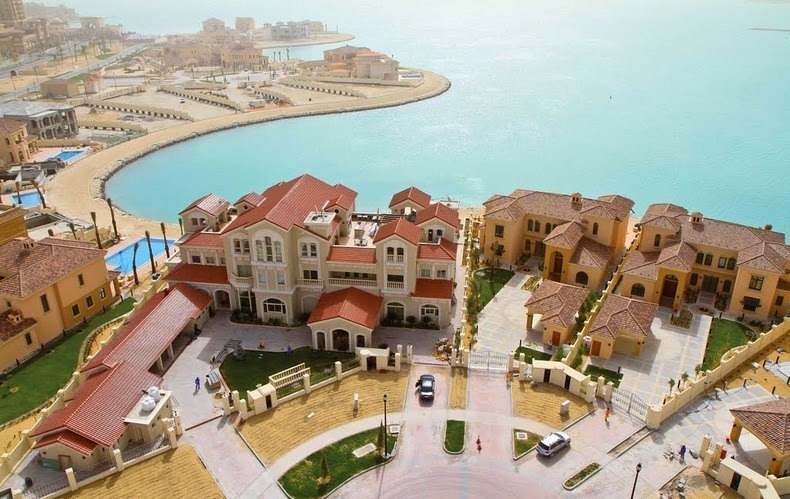 Why Should You Go To La Plage South?
As the name suggests, la plage south is located in the southern area of Pearl Qatar. A total of nine hundred apartments in seven-story towers constructed in a semi-circle fashion overseeing expanded beaches of Doha along with the Arabian Sea are constituted here.
Why Are The Beach Villas Famous?
It is a small island constructed at the beachside of Pearl Qatar that only consists of stand-alone villas. This island is composed of seaside residences, mainly constructed in European style.
Conclusion
These are a few beautiful places in Pearl Qatar to make your living here none less than a dream!
Saakin, the real estate directory in Qatar, has an extensive range of property options available in The Pearl. If you are focused on buying or renting properties, then visit Saakin.com.
FAQs
How Much Does It Cost To Live In Pearl Qatar?
Ans. The Pearl has futuristic development; a one-bedroom apartment will cost you between QR1,200,000 and QR2,100,000
Who Can Live In Pearl, Qatar?
Ans. Pearl's first land in Qatar is available for freehold ownership by foreign nationals. In 2018, there were 27,000 residents.
How Many Restaurants Are There In The Pearl?
Ans. Pearl Qatar has a lot of restaurants with great cuisines and luxurious developments.
Interesting Facts About Qatar
Ans. One of the smallest but mightiest countries in the Persian Gulf, Qataris a country full of many interesting facts and exciting things to see and do. It is one of the wealthiest countries in the world and will be the first Arab country to host the FIFA World Cup in 2022.



Read Also: 

Things To Consider Before Buying A Studio Apartment In Qatar