Are you working as a labor and facing labor issues with your company?
Has your company terminated you without reason?
Has your employer been delaying your salary?
Is your current employer not releasing you to join a new employer?
Whatever your labor issue may be, there is a solution. The Qatar government has managed many ways to provide a solution for the workers. We will tell you how and where you can submit a labor complaint in Qatar.
Send a Labour Complaint to MADLSA Hotline Number (By SMS)
Qatar's Ministry of Labour (MADLSA) allows the worker to directly send a text message with the complaint since the institution has launched a hotline. This hotline is available 24/7, allowing the employee to select among different languages. The process is very simple, and the employee has to follow these steps to submit a labor complaint as an SMS to the Ministry of Labor.
Hotline Number: 92727
Open the text message (SMS) option/app on your phone

Type 5, then Visa Number or ID Number

Send SMS to 92727
The process may require you to send your information to another contact through SMS, but the privacy of the complaint is upheld. The complaint is sent to the Ministry of Administrative Development, Labour, and Social Affairs (MADLSA).
Submit a Labor Complaint In-Person
You can go to the Ministry of Labor office to raise a complaint.
At Al Khor (only for men)

Industrial Area (only for men)

Al Huda Tower (only for ladies) Evidence of mistreatment and violations is required when raising the complaint.

The office's operating hours at Al Khor and Industrial Area are Sunday to Thursday: 7:30 am-12:30 pm.

The office's operating hours at Al Huda Tower are Sunday to Thursday: 7 am-2 pm.
Raise a Complaint through the 'Amerni' Mobile Application
You can also submit your labor complaints online through the 'Amerni' app if you are an employee. This electronic app gives services in 33 different languages and enables you to submit your labor complaint.
Submit a Complaint Online
You can also use the online form to raise a complaint.



Read Also: 

8 Most High Demand Jobs in Qatar
File a Complaint through the Labour Dispute Settlement Committees
The Labour Dispute Settlement Committees work to enhance employees' access to justice. When a dispute occurs, employees and employers first raise the dispute to the Ministry, and then it takes the required steps to settle the issue and examine the dispute raised within seven days.
When a complaint is filed to the Labor Dispute Settlement Committee, the Committee settles all disputes, and the judgment is issued with a quick response within three weeks.
Complaints can also be raised through workers' reps who meet with the Ministry.
Details
You can check the status of your complaint on this website.
https://e.adlsa.gov.qa/LaborComplaint/Default.aspx
File Complaints on the Uni­fied Platform
The Ministry of Labor launched the first phase of the Unified Platform for Complaints & Whistleblowers, On 24 May 2021. Through the electronic platform, citizens, foreigners, and firms can file a complaint against entities subject to Qatar Labour Law No. 14 of 2004. The local Workers Law promulgated by Law No. 15 of 2017 or the Ministry's entities to regulate their business. The law ensures workers a maximum 10-hour workday, a weekend rest day, three weeks of annual leave, and an end-of-service payment of at least three weeks per year.
Open ADLSA Complaints and Whistleblower Portal

Then click on "Submit a Complaint (Login as Individual)."

When directed to the next page, log in with your Qatar ID card / Visa Number & Mobile Number.

Then click on "Request OTP."

When you receive the OTP, please enter it. (You will receive it as a notification on your phone).

Proceed as stated on the portal



Also Read: 

How Do You Get A Qatar Work Visa?
Submit a Labor Complaint through the NHRC
The National Human Rights Committee's (NHRC) mission is to protect and promote human rights for everyone, subject to the jurisdiction of the State of Qatar (citizens, residents, and transit travelers). Those who feel their labor rights are violated may file a complaint to the NHRC to take necessary action.
1. Raise a Labor Complaint in Person at the NHRC
Print out the online complaint form, fill in your complaint and then submit it in person to the NHRC.

Provide your contact information, including phone number, email, and address.

Attach a copy of your identification card (for Qataris) and a copy of your passport or visa (for non-Qataris), and any related documents to support your complaint.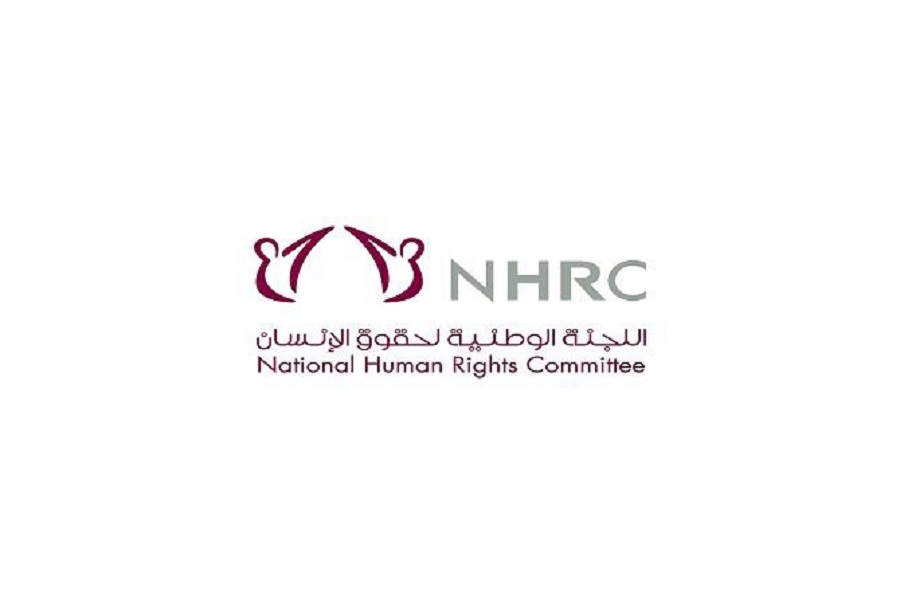 2. Submit a Labor Complaint Online Through the NHRC
Register on the NHRC website:

https://nhrc-qa.org/profile/register/

Next, Login: https://nhrc-qa.org/en/new-ticket-form/

Fill out the online complaint form. Enter all the required information.

Also, attach a copy of your ID card (for locals) and a copy of your passport or visa (for foreigners), attaching any related documents to support your complaint.

Click on 'Submit.'
3.

File a Labor Complaint through Email or Fax to the NHRC
You may also send the completed online complaint form, a copy of your identification card (for Qataris), a copy of your passport or visa (for non-Qataris), and any related documents to support your complaint by fax at +974 4444 4013 or email it to info@nhrc.org.qa.
Details
E-mail: info@nhrc.org.qa

Fax: +974 4444 4013

Website: https://nhrc-qa.org/profile/register

Location: NHRC
Submit a Labor Complaint through Your Embassy or Consulate in Qatar
You may submit a labor complaint through your country's Embassy. Many of the embassies are bold when it comes to complaints like this, and they may be able to help. Check with your Embassy and find out if they have a system to submit labor complaints.
How Can You Check The Status Of Your Complaint?
Workers who submit complaints to the Ministry of Labor (MOL) can query for their complaints online. The steps are as follows:
Enter your establishment ID number.

Select the complaint number and year.

Click on search.
Government Communications Office WhatsApp Service To Know Labor Laws And Employee Rights
The Government Communications Office (GCO) has launched an automated WhatsApp messaging service. The Ministry of Labor has supported it to clarify employers' and employees' labor laws and regulations. This free service is a useful source of up-to-date information for employers and foreign workers about their rights. Qatar Visa Centres answer the most frequently asked questions about labor laws.
Everyone can subscribe to this 24-hour information service by adding the number +974 6006 0601 to their phone contacts by sending a WhatsApp message in any of the six available languages (Arabic, English, Urdu, Hindi, Nepali, and Malayalam) to get started.
Details
Overview of Qatari Labor Law
The Labor Law of Qatar delivers a body of laws and rules drafting the legal rights, limitations, and duties of workers, employers, and workers committees. All parties involved should stick to the Labor Law. Primacy in work is given to Qatari residents, and the Ministry of ADLS gives different services to match employers with talent. Qatari citizens looking for work should register with the Ministry for likely job posts. Employers who want to hire non-Qataris or recruit foreign workers must get approval from the government.
Foreigners may work in Qatar under different employers. Expatriates can change their employers after completing the employment contract inside the country, or the employer terminates the contract without any legal sanctions on the expatriate. If the contract term is undefined, the expatriate shall complete five years or more with the same employer.
In the case of undefined contracts, the approval of the current employer on moving to work for another employer is required if the ex-pat is seeking to terminate the current contract without completing its term or the five years.



Read More: 

How to Calculate End of Service Gratuity in Qatar