Foreigners make up a big part of Qatar's population by living for decades with renewing their residence permits every year. However, the question that, Can a foreigner get Qatar citizenship?
It is the Most Frequent for an Expat.
To get a Qatari citizen is not an easy task, and it is extremely limited. In 2018, Carter introduced a new law to allow permanent residents for the first time two foreign nationals living and working in the country for at least 20 years. However, becoming a permanent resident is easier than becoming a citizen.
By Birth
Children born in Qatar to anonymous parents are Qatari citizens by birth.
By Descent
The persons who can indicate Qatari descent may apply to be a citizen of Qatar, relying on specific conditions.

People born to a Qatari father are Qatari citizens, whatever their place of birth.

Persons born to a Qatari mother but a foreign father will not be granted citizenship by descent.
By Naturalization
Foreigners may be given citizenship if they qualify by decree of the Emir, providing the following conditions.
Legal continuous residence in Qatar for 25 years, with less than two months of absence approval made per calendar year.

Legal income and means of living.

Good reputation and character, and no beliefs relating to virtue or honor of the someone.

Practical knowledge of the Arabic language.
Some other Facts Regarding Qatari Citizenship
Even though Qatari law permits the naturalization of foreigners, Qatar seldom grants them citizenship, even if they have a Qatari mother.

Qatar has offered a quick citizenship process for GCC member state Bahrain citizens.

In September 2019, Qatar announced granting residency to foreign investors investing an unspecified level of "non-Qatari capital" in the country's economy.

Under the new law, foreign investors will be eligible for a renewable five-year residency permit, including property developers active in Qatar real estate market.

In October 2021, Qatar introduced "equal Qatari citizenship," which will offer voting rights to tribal members.

They were previously reserved only for Qataris whose families were present before 1930.

Legal emendations are under process by the council for final approval.

The residents of Qatar have been living in the country since 1930 and have maintained consistent legal residence in the country until the imposition date of those mentioned above. Law No. 2 of 1961.

Any person proved to be of Qatari descent, though in the absence of the conditions outlined in an article—additionally, any person in respect to whom an Emiri decree has been announced.

The persons to whom Qatari nationality has been replaced following the law conditions.

Any person born in Qatar or a foreign country to a Qatari father.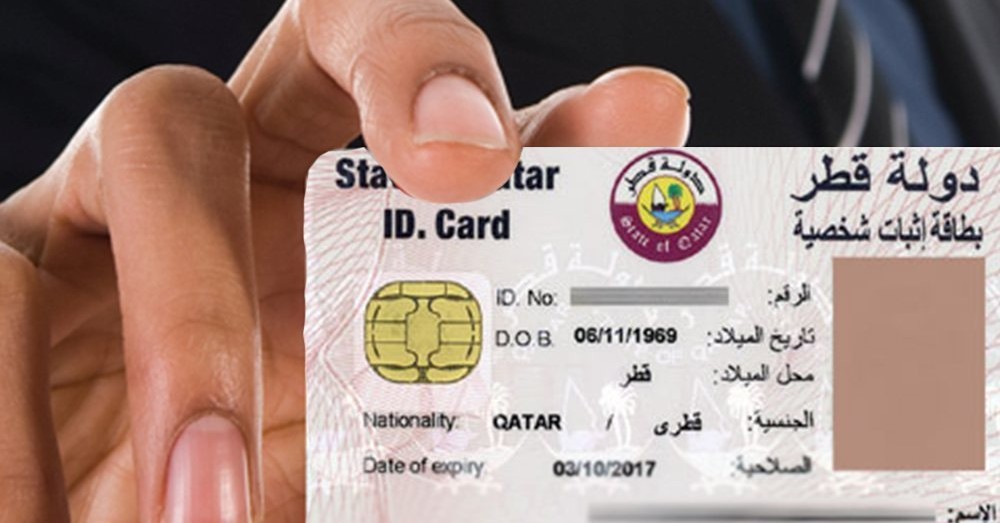 Any non-Qatari may obtain Qatari nationality, by decree of the Emir, provided that:
On the application for Qatari nationality, he has been living in Qatar for not less than twenty-five consecutive years.

He has a legal source of income.

He is of good reputation and has not been convicted of any crime doubting his honor or virtue.

Has good knowledge and command of the Arabic language.
In applying the Qatari nationality rules, priority shall be given to those applicants who have a Qatari mother.

Those born to a naturalized Qatari father in Qatar or outside Qatar shall be deemed naturalized Qatari.

Those born in Qatar shall also be supposed a naturalized Qatari to unknown parents. Orphans shall be considered as born in Qatar unless proven otherwise.



Read Also: 

8 Most High Demand Jobs In Qatar
More Details about Qatari Citizenship Law
After five years after their first residence in Qatar, Emir grants Qatari nationality to the minor children of a naturalized person residing outside the country.

In Qatar, you would have to be a legal resident for 25 years to apply for Qatari citizenship, and if you're not a Muslim, you shouldn't even bother.

Altogether, Qatar passport holders can enter 94 destinations without a visa, through a visa on arrival, or via an eTA. As a result, the Qatar passport ranks 58 in the world.

By a decision of the Emir, Qatari nationality is granted to the minor children of a naturalized person living outside the country. After five years after the date of their first residence in Qatar, they had not reached adulthood at the time of the application.

Qatar grants permanent residency to non-Qataris if four main terms are met: A residence period of no less than 20 years in the State of Qatar for non-Qatari born outside Qatar and ten years for applicants born in Qatar.

Even though Qatari law allows the naturalization of foreigners, Qatar rarely grants them citizenship, even if they have a Qatari mother. Recently, Qatar has offered a quick citizenship process for GCC member state Bahrain citizens.

Qatar does not recognize dual citizenship, and holding another citizenship may revoke Qatari citizenship.

Qatari men who want to marry non-Qatari women must receive permission from the Minister of Interior. There is no civil marriage for non-Muslims.
Requirements to Apply for Qatari Citizenship
Lived in Qatar for at least 25 years. Qatari law requires continuous residence. When you can leave, you can't be out of the country for more than two months in any given year.

If you apply for permanent residence, you must live in the country for another five years before requesting citizenship. However, it can take many years for citizenship to be granted.

Maintain a consistent job in Qatar while living there. Your legal status in Qatar depends on employment. To be a citizen, you must show that you can support yourself and your family and have legal employment.

Learn to speak the Arabic language, and you must be fluent in Arabic language skills.

Transform to Islam if you aren't already Muslim.

Consult the citizenship process with staff at the Ministry of Interior.

It helps if you're a reputed person who improves the reputation of Qatar by his means. The Emir will likely approve your application, and he'll be more likely to do so if he identifies your name and knows who you are.

Remember that Qatari law determines citizenship grants to no more than 50 per year out of the millions of foreigners living and working there.
Conclusion
Obtaining Qatari citizenship is not an easy task at all. However, when you qualify for all the above conditions, you can apply for it and try your luck. Another charming way to get Qatari citizenship is by investing and purchasing Qatar's real estate. Saakin Qatar lists the featured properties of Qatar. You can find a wide collection of commercial & residential properties for sale on the Saakin website.



Read More: 

What You Need To Know Before Relocating