Have you plans to move and settle down in Qatar? Now you are In search of a good rental apartment. Perhaps you have some particular ideas regarding your needs of residing. Before selecting a new house in Qatar, you should know the basic information about rental apartments in Qatar. You have some requirements like the space of the apartment, the number of rooms, amenities, location, and rental price. You can browse for the apartments you are looking for easily. Here is a brief description of the best apartments for rent to live in any particular area of this gulf state.
Best Places to Select a Rental Apartment in Qatar
Doha is the center of Qatar. It is a modern city with the beauty of skyline towers and buildings. It provides highly luxurious, modern, and outstanding apartments for rent. The Pearl, Al Sadd, Lusail, Msheireb, West Bay, Dafna, Al Wakrah, Abu Hamour, Al, Waab, Oryx Island, Al Thumama are the places where you get the best and grand rental apartments. The apartments reflect the taste of a high lifestyle and exquisite design.
In the Pearl, you find all types of apartments for any specific living requirements, whether you have to live alone or with your family. The splendid view of the ocean tempts you, of course. Moreover, the architectural variety proposes multi options to select the required resident apartment.
If you want a central location, you should select West Bay for your home. Hence, you can get fantastic apartments in towers, giving beautiful views. The latest technology, excellent interior, ideal and unique apartments are in Msheireb Downtown. Lusail is famous for its modern architecture and attractive location party residents and even tourists.
You can see lifestyle glamour glamorous living here. Besides beauty, the apartment also provides several amenities like shopping malls, parks, theaters, and other essential Benefits.
Features of Rental Apartments in Doha, Qatar
The rental apartments have enough advantages, comfort, and Facilities. Doha, West Bay, and the Pearl are the best places for residence. The rental prices vary as per location and area. If you are concerned about modern and flourishing architecture, you should select a Rental apartment in West Bay. These places also give you a competitive and wonderful environment of living.
There are spacious, furnished, semi-furnished, and unfurnished apartments for rent. You can also get brand new apartments in particular areas. The rental apartments have Master Bedrooms, tiled bathrooms for each room, wide halls, a living room, an open kitchen, and rooms for drivers and maids.

Apartments Facilities in Qatar
The space range is from 1 to 5 master bedrooms with bathrooms, having a large lounge and a kitchen. Many apartments have a proper air conditioning system, fire alarm system, and firefighting system for safety measures.
Furthermore, security is also available to you. The average cost of an apartment for rent starts from 5500 QAR. As per space and areas, you can get on rent from 1 BHK to 4 BHK. The high standard and stylish apartments have more advantages to offer you, like a fully fitted kitchen and appliances, outdoor parking, shared halls, and much more.
The rent includes a fast Internet connection, satellite television, telephone line, electricity and water, security, and maintenance services—nurseries, gymnasium, shopping malls, stores, parks, children's play, etc.
Estimated Rental Cost in Qatar
The rent of your accommodation can vary as per the area and type of the apartment. There is a wide range of apartments, from simple to highly luxurious. Some are funniest, and some are unpunished. The average rent range is between QR4 000 and QR 10,000, and the average cost is about QR 6, 00 to QR 11,000. As per your residence. Furnished apartments and prime locations raise the level of rent price.
Some apartments rent a central AC system with other safety measuring systems and utility bills. Weather some apartments charge it separately. This standard of lifestyle all depends on your budget and pocket.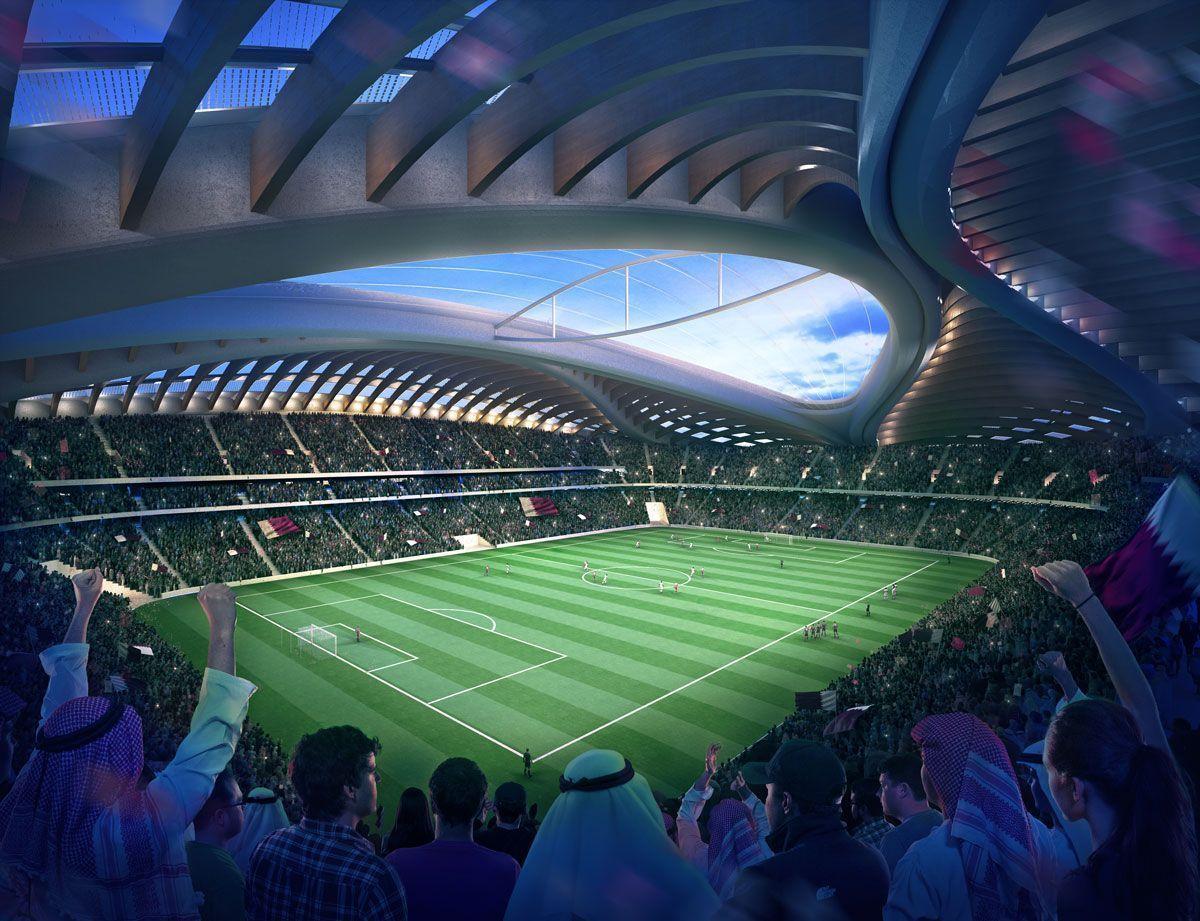 Qatar Offers Enough Rooms for Our Soccer Fans
As the FIFA World Cup 2022 is near, Qatar is actively conscious about the rental properties, creating more residing options for tourists. The country plans to provide enough hotel rooms for soccer fans and tourists. The developing graph of emerging rental apartments is growing rapidly.
Qatar will readily arrange almost 50,000 hotel rooms by the next November. The rooms will accommodate the fans, players, and FIFA officials.
Finding a Rental Apartment in Doha, Qatar
A convenient and fastest way to find a rental apartment, please search through an online marketplace. You observe all kinds of listings on the real estate website. www.saakin.com, assist you in discovering your ideal place for living in Qatar properly. It is a real estate directory to help you find an ideal living in Qatar. Additionally, the website also guides you through maps and amenities nearby.
It makes it easier for you to get your rental apartment. Any particular area-specific location, city guide, and amenities nearby, you quickly find on the website. We are here for your assistance. So avail our services to know all the trends about real estate market and rental apartments.
Find Rental Apartments with Real Estate Hunter
Of course, you are conscious about your lifestyle and settlement in a new Country. Consult with a reliable real estate hunter. It is the fastest way to get a rental apartment in Doha, Qatar. In short, the ex-pats should attain enough knowledge and information about the better living places and details of the rental apartments before settling down.
Read More: 

Interesting Facts about the Pearl Qatar