Are You An Investor Or A Realtor?
Are You Planning to Start Your Real Estate Business in Qatar?
Here you will get the ultimate guide to starting your real estate business in Qatar. You will also get related information and details in this blog. Here you will learn some aspects to consider when starting a real estate business.
What Is A Real Estate Business?
A real estate business deals with selling, buying, property management, real estate market operations, and investment in lands and buildings. In some other cases, real estate also includes natural resources above or below the land, such as minerals, water, crops, and more like it.
How to Start a Real Estate Business
If you manage the process step by step, the formation will be easy and accurate. Try to follow the following steps;
Brainstorming

Plan your business idea

Review and develop your plan

Higher a trustworthy business attorney

The legal structure of your business

Take proper legal assistance

Valued here budget and capital

Get a business license

Get your business insured

Create a strong brand identity

Build an online platform

Start growing and developing your business

Employ strategies to get in touch but the market

Conclusion
Brainstorming
First, you should have confidence that the real estate business is profitable. For this purpose, you should learn about the residential real estate market and commercial properties trend. It will help if you consider these strategies for developing your interest. You can think about the question at the start that,
How will you make your business successful?

How will you get your company registered?

How will you execute the strategies to make it profitable?

How much capital and budget do you need to start it?

How do the Realtors get clients?

How will you get a license for it?

What will be the right name for your real estate business?
It will be best if you spend some time brainstorming. You will get the solutions to these questions by getting knowledge of the current market.
Plan Your Business
You need to plan a structure and schedule to follow. You need to develop and refine your business ideas. You can get an awareness of the surroundings, commercial areas, and business area's value. It will help if you research the marketplace. You have to decide on the physical business location. You should follow the following steps;
What kind of skills do you need to proceed?

What is the purpose of your business?

What kind of services will you provide to your clients?

Do you need more capital from outside? How much do you need?

What are your expectations from your business?

What are you expecting at the start of your business?

Read Also: 

How To Find The Best Real Estate Lawyer In Qatar
Find Legal Assistance or Hire a Legal Attorney
It will be best if you hire a lawyer to manage the procedure to complete the setup of your real estate business. You have to get a license for the real estate business.
Furthermore, it would be best if you got your company registered. You need to know and follow the local laws of the real estate business. A legal advisor can help you in the best way with all these things, and he will also manage the documentation.
Decide Your Legal Business Structure
There are different kinds of legal forms for business entities. It depends on your choice whether you are a sole proprietor or want to run a company with shareholders or partners.
What sort of company do you need for your business? And what type of legal structure you can afford to run your business well. You have to decide it initially, and your lawyer will execute all the formalities according to your choice.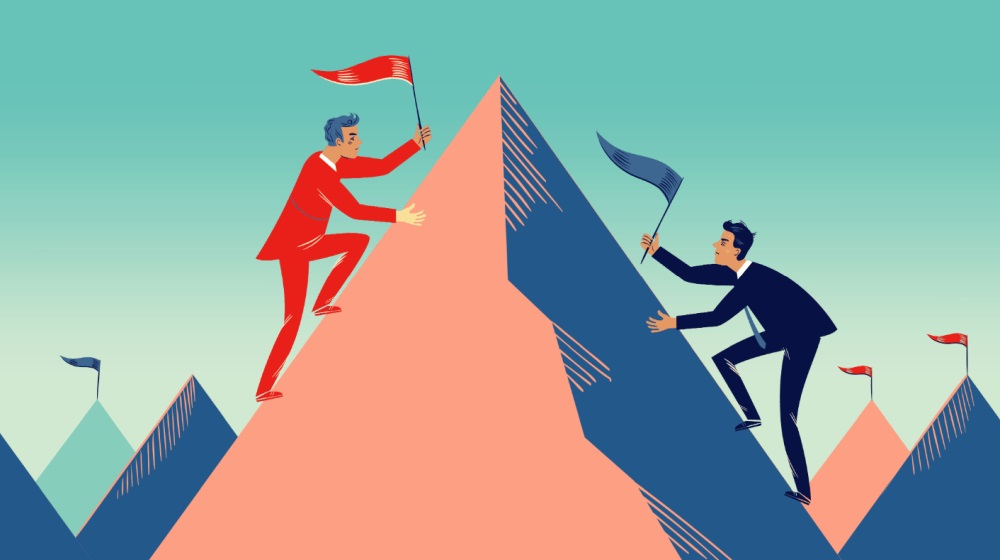 You Are a Competitor in the Market
Make it easier to stand out when you start your company. It will help if you have a specialty in your field. It will help if you learn about different niches related to real estate like,
Income properties, sale purchase property transactions

Residential real estate

Vacation homes and resort

Real estate properties of commercial zones

Property management

Local listings

Real estate agencies

Real estate agents

Real estate lawyers
Manage your Business Plan
You should design an executive summary of your business plan. Generally, you take an industry overview to evaluate. You should have market research and get an analysis of that.
It would be best if you learned about competitive study. Sketch plans of sales purchase marketing. Furthermore, outline property management plans and operating plans. The basic thing is to plan your finances.
You will be best at your working phases if you manage your budget accordingly. You also take help from a mentor to review your business plan. You can also consult with other real estate business persons. You will find seasoned realtors and brokers to help you with more potential.
Marketing Psychology Helps You A Lot
Marketing psychology helps you grow revenues. It makes you able to get more leads and inquiries. It tells you how to advertise your business well. These psychological principles and smart marketing help you in marketing campaigns.
It also makes you learn content marketing, business strategy, and sales strategies. If you have good research on market trends, you will retain customers. Furthermore, you will get more benefits and edges and your earnings.
However, a brokerage or entrepreneur generally selects one of four legal business structures. That is,
Sole proprietorship

Partnership

Limited liability company LLC

Corporation
Most real estate agents work independently and link to real estate agencies or brokerages. However, sole proprietorship and partnership are the most accessible business forms. You can get more information from the Small Business Administration of the authorized departments.
Get a Real Estate License
If you are new to the business, you need to get your real estate license. So arrange it before working as an official realtor. You can take legal assistance for this process.
Estimate the Cost and Manage the Budget Accordingly
It would be best to have your business brandings like logos and business cards.

You have to manage your real estate website or any digital platform to advertise your business; you have to pay fees for the license.

You have to pay the fees for the tools to use while marketing on social media platforms or the website development

You have to pay the deposit and rent your office or your workspace

Other basic expenditures like internet service, phone service, invoicing software, etc.

The cost of marketing and advertising

The salary of your employees

You have to manage all these kinds of things. It will be best to manage your capital and finance your budget accordingly.

Otherwise, you can face difficulties while running your business.

Thus manage the resources up to your financial limits.
Employ Strategies to Grow Your Business
When you start your career in the real estate industry, you face many challenges. There are market competitors, and you must employ authentic strategies to make your business unique and successful. You have to make an effort to continue to grow your business.
Conclusion
There are many things to think about when you start your own real estate business for the first time. However, this short guide will provide you with basic guidelines to help your real estate business plan. Moreover, you can search for real estate agents on Saakin Qatar.
It is the best directory to describe the real estate market of Qatar. This portal lists the properties to purchase, rent, sell and invest in. On Saakin, you get the best properties to invest in Qatar.



Read More: 

What Is The Future Outlook For Real Estate In Qatar?