Are you newly settled in Qatar? Or are you looking for a better apartment to change your living? Whether you are living in Qatar already or planning to move over there, you will get many rental places for your living. Through the assistance of the real estate websites, you find multiple residential properties for rent in Qatar.
The government is encouraging investors from around the world. The developers are trying to create a high standard of living that attracts more people to come to the state. All this development is increasing the Economy level more. Around 60 % of all properties in the country are for residential renting. Qatar is offering luxurious residential properties for rent. There are many types of rental properties. Following are some of the residential options for rent in Qatar.
- Apartments

- Studios

- Villas

- Townhouses

- Penthouses
Take 10 Minutes to Get Awareness with Residential Properties in Qatar
Here are some details of these residential properties you can easily find your dream apartment:
Apartments for Rent in Qatar
- Studio Apartments

- Furnished Apartments

- Semi-Furnished Apartments

- Unfurnished Apartments

- Serviced Departments
An apartment for rent in Qatar comes with all essential benefits and conveniences. Mostly, the rental apartments are unfurnished. If you want to have a unique and exclusive flat for rent, you can easily have it in all particular neighborhoods of Qatar. There are furnished apartments to enrich the rental charm. The most wanted and extensive apartments for rent are in Doha, where most people exist.
There are expensive and contemporary apartments you find in the Pearl. The Pearl has an ideal location with great perspectives, and the towering buildings with a stunning skyline view add beauty to the location. Studios for rent are also available for individuals. You also discover big flats and apartments as 3 and 4 bedroom apartments.
The rental apartments have good advantages, convenience, and comfort. Doha, West Bay, and The Pearl are the best areas for dwelling, and the rental costs fluctuate as per area and location. If you are curious about modern and thriving architecture, you should choose a rental apartment in West Bay. These areas also provide you with a recreational and incredible environment of living.
Furnished, Semi-furnished, and Unfurnished Apartments for Rent in Qatar
There are large, furnished, semi-furnished, and unfurnished apartments for rent. You can obtain brand new apartments in specific areas. The rental apartments possess Master Bedrooms, attached bathrooms, wide halls, a living room, an open kitchen, and rooms for drivers and maids.
The availability is from 1 to 5 master bedrooms with bathrooms, having a large lounge and a kitchen. Several apartments have installed air conditioning systems, fire alarm systems, and firefighting systems for safety measures.
Likewise, safety and security are also available to you. The regular cost of an apartment for rent begins from 5500 QAR. As per sizes and districts, you can get one for rent from 1 BHK to 4 BHK. The standard and modern lodging have additional features to offer you, like a fully fitted kitchen and appliances, outdoor parking, shared halls, and much more.
The rental price includes a fast Internet connection, satellite television, telephone line, electricity and water, security, and maintenance services—nurseries, gymnasium, shopping malls, stores, parks, children's play.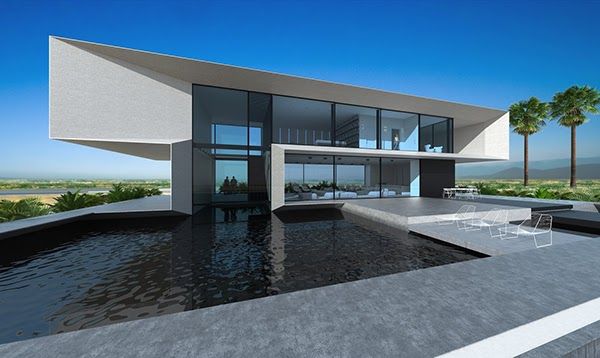 Residential Independent Villas in Qatar
Independent or a standalone villa is vast and elegant in its architecture and structure. If you have a big family, you need a big place; you should rent a villa. To lease a villa in an exclusive area is the choice of a high-class family. Many ex-pats rent massive villas for investment ventures.
Generally, you can acquire a great villa to rent in Lusail, Al Sadd, The Pearl, West Bay Lagoon, and the Airport area. The price range begins at about QR 9000 /sqm to QR 25,000 /sqm, and the average is QR 15,000 / sqm.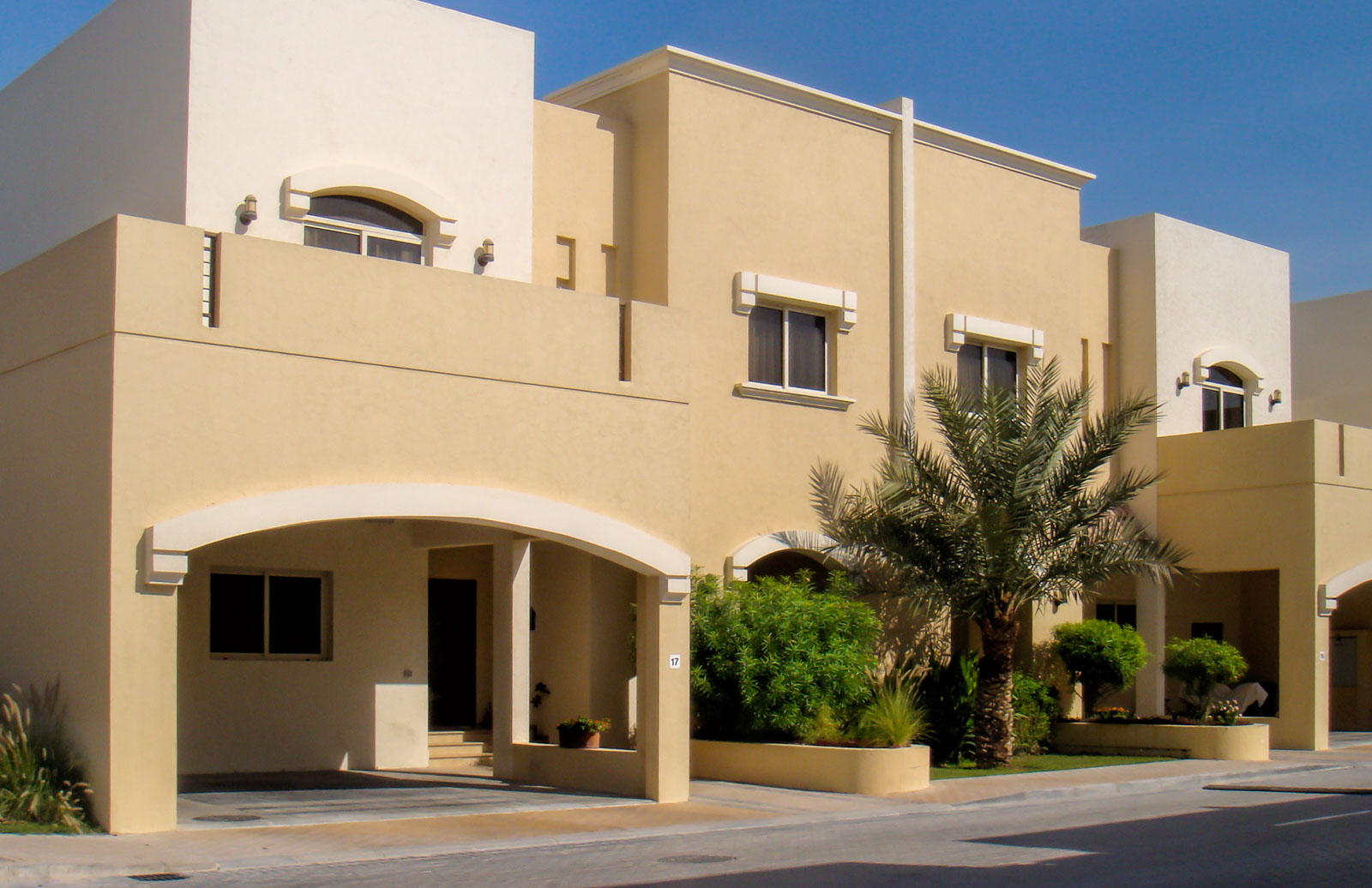 Residential Compound villas in Qatar
A highly diversified villa has large bedrooms, bathrooms, a fully fitted kitchen, and accessories. Many huge and amazing compound villas are fully furnished and remarkable in their attributes. They have a large kitchen, a wide living area on the ground floor, and a dining area. Villas also have an additional opening on the first floor with a terrace. There are 4 to 7 bedrooms villas, having rooms for the maid and the driver.
The villas have a central AC system, security system, maintenance, shared swimming pool, and lawn. Furthermore, basic amenities like schools, supermarkets, public transport, restaurants, malls, Golf Club, and gymnasium are accessible.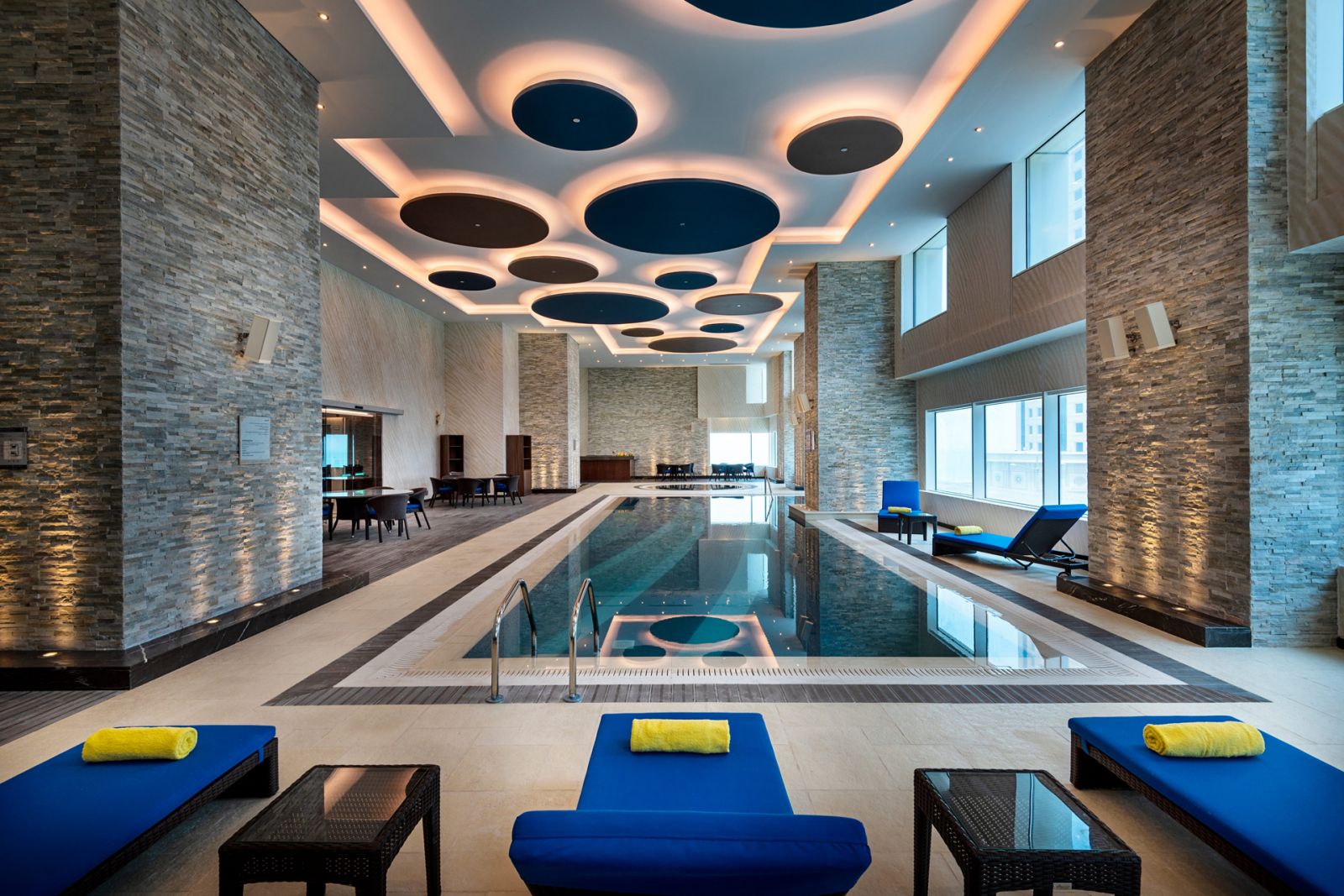 Residential Penthouses in Qatar
A penthouse is the top-floor apartment of a residential building. It is also entirely different in architecture compared to the other apartments of the building—the nicest flooring system, furnished and finest quality of furniture, and other types of equipment. You can have additional space and more privacy and independence in a penthouse.
It has more outside space than the other buildings' apartments, and elevator service is provided. The penthouse rental rates are high, and you can rent a penthouse on a yearly payment through post-dated cheques. A penthouse includes 5 bedrooms, a kitchen with appliances, a laundry area, a large living and dining area, and wonderfully furnished bedrooms with bathrooms: the design and layout are artistic, delivering mind-blowing elegance.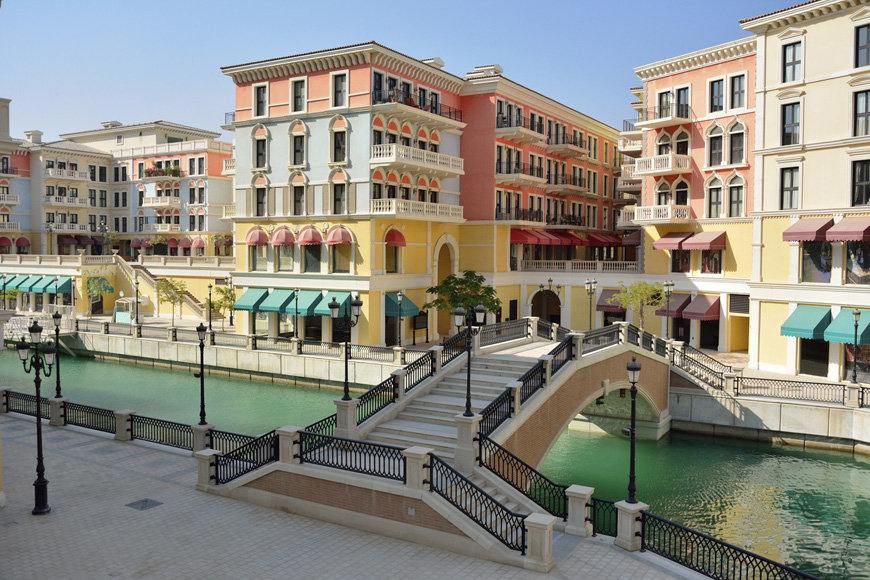 Residential Townhouses in Qatar
4 to 5 fully furnished master bedrooms with bathrooms you find in a residential townhouse. It comprises a parking area, a big & fully fitted kitchen, and a dining area. There are rooms for maids and drivers, too. The townhouses are convenient to public transport, restaurants, cafeterias, shopping malls, marts, and other essential needs. These residential buildings give an attitude to your residence.
A townhouse has a proper central AC system, corridor, kitchen accessories, built-in wardrobes, concierge, security, shared pool and gym, and other facilities like these. Frequently, a highly furnished and grand townhouse has extra associates and features. The master bedrooms' baths enclose a standalone shower, bathtubs, and repository cabinets.
General View of Renting Cost in Qatar
The rental cost of residential properties can vary as per the region and class of the living style. There are a variety of apartments, from simple to highly luxurious. Some are furnished, and some are unfurnished. The average rent range is between QR4 000 and QR 10,000, and QR 6, 00 to QR 11,000.
The luxury apartment rental price is QR 20,000 + and onward as per your residence standard. Furnished apartments with ideal locations increase the status of the rental cost.
Documents Required for Tenancy Contract in Qatar
- ID copy

- Proof of employment

- 12 post-dated passport copy

- Qatar cheques for a yearly payment plan

- One security deposit cheques
The Best Places for Residential Apartments for Rent in Doha, Qatar
Doha is the capital of Qatar. It is a contemporary town with the beauty of skyline buildings and skyscrapers. We deliver highly luxurious, new, and excellent apartments for rent. The Pearl, Al Sadd, Lusail, Msheireb, West Bay, Dafna, Al Wakrah, Abu Hamour, Al Waab, Oryx Island, Al Thumama are the locations you obtain the best and great rental apartments.
The apartments express the aroma of a high lifestyle and exquisite architecture. In the Pearl, you find any apartments for particular living provisions, whether you have to live single or with your family. The beautiful view of the ocean captivates you, of course. Moreover, the architectural diversity recommends multi alternatives to choose the needed resident apartment.
Resources to Find Renting Places in Qatar
You can browse the real estate portal to find your ideal home to rent. The websites show all the features, types, rental prices, and locations of the different renting properties. You find all types of properties on the portal and find your required one through filters options. One of the best reliable resources to find the best rental place are:
- Real estate websites

- Real estate agencies

- Real estate agents

- Legal authorities and assistance

-

Saakin.com

is one of the best property hunters in Qatar to help you out.
Conclusion
You find a residential place for rent accordingly whatever your requirement or choice. It's Depends on your financial situation, employment type, budget, standard of living, and selection of an area. There are luxurious apartments for rent, and you also find reasonable studios or villas for rent.
FIFA World Cup 2022 in Qatar
Qatar hosting the FIFA World Cup, 2022, has opened extra opportunities for residential properties for rent in Qatar. Selecting a rental place for living is very easy as the listings on websites guide you properly with all specifications and rental prices of the required property.