Have you ever been fascinated with the idea of having a luxurious space of yours outside your hometown, like owning a villa or a grand residence? Are you thinking about buying an exclusive property in Qatar where your days of relaxation are spent most enjoyably? If you are quite seriously thinking about it, then as an ex-pat, the first thing you should do is take all the measures about buying a villa. Proper research should be set out, and genuine real estate agencies should be located and discussed with.
Why You Want To Buy Villa in Qatar
Qatar is a landmark having various properties that come with a need for different individuals. Many luxurious spaces can be found in Qatar, such as penthouses, townhouses, and villas, of course. There is the availability of even private properties which have a high value.
It would help if you considered your needs first. If you are an extended family who needs a large room space for holidays, then villas are your type. In contrast, penthouses can also enrich people who travel alone and stay in a compact family.
On the other hand, if your target lies in the commercial way of dealing with the properties, the ideal property in Qatar would be private houses, which will provide returns on the investment, or simply apartments that are a source of good profitable cash.
Here are a few factors you should consider before buying a villa in Qatar!
10 Guides to Consider Before Buying a Villa
Go with a budget
Choosing location wisely
Investment goals
Value of the residence.
Payment plans
Real estate government laws
Close to amenities.
Don't fall for low prices
Hire a professional
Look for a spacious area
1. Why Budget Before Buying A Villa Is Important?
In most cases, financial strength is really necessary when considering buying a property in Qatar. So set up your budget first and then plan to seek the best villa available at that price unless there are many dollars to spare where you can pinpoint and kaboom! The villa is all yours! Remember that the more detailed and exquisite the villa is, the more the price would be.
2. Why Should You Choose Location Wisely In Qatar?
Location is something crucial while buying a property. The villas in Qatar are located in different places, and the price varies with their specifications and features, not only of the villa but also the location. It might be the villa being a castle inside, but the location might not be that commercially astounding, whereas vice versa can also take place.
So again, choose your requirements wisely before making a decision. If you are commercially thinking, then maybe a location that's exotic be a suitable choice, and it should be located near busy industrial areas and markets, etc.
3. Why Should plan investment Goals?
This is a reference to your motivation to invest in a villa. It matters differently when you consider getting a property that fetches you a return on your investment compared to the villa you might choose for spending a sweet holiday in Qatar. You might invest differently in both perspectives, so it is quite important to keep these factors clear-cut in your mind before you put your money on a property.
This will also help the real estate agencies to find the most suitable villa for you that fits your requirements, and they would strictly adhere to the villa most beneficial.
You can check out this Saakin real estate directory to get a good estimate and idea of villas in Qatar. Moreover, you can also filter your relevant budget and find the most suitable one.
4. Why is The Value Of Property Important?
People are quite keen before investing in a property or villa, and that's because you should always look to see if it will reap the fruit. The value of a property or villa is always necessary and stands out as a major priority, especially if you invest for good profits. The value should be greatly researched and meticulous before choosing; it requires deep insight and good anticipation skills to see if your property value will grow over time.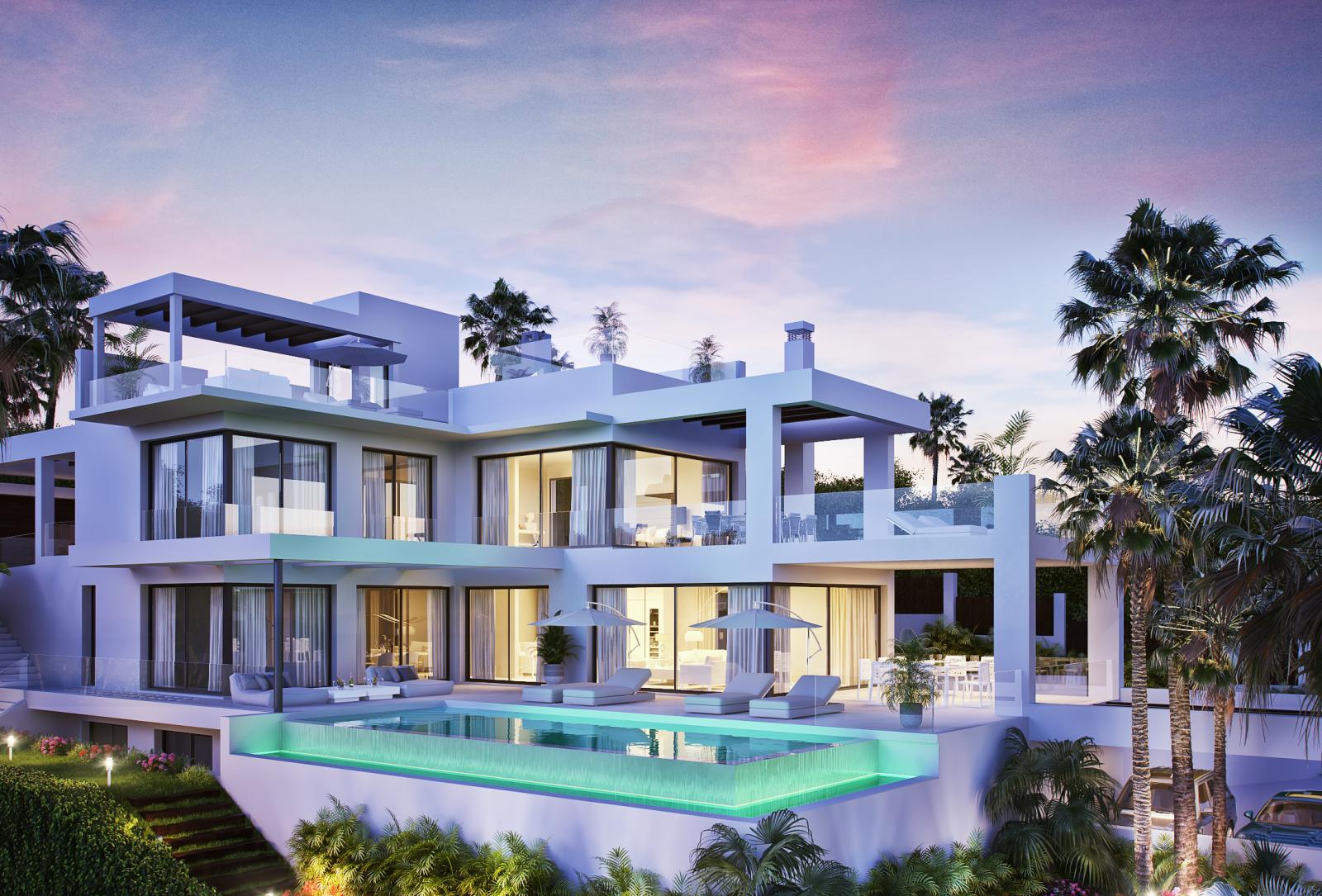 5. How to Plan Payment?
The payment plan doesn't solely depend on the one who possesses the money and pays in cash. The real estate agencies also set up other strategies. So it is quite essential to look up to it and discuss it, etc. The payment method can also be installments; you choose your ideal villa depending upon your convenience. Everyone prefers a smooth, not stressful plan with an extended plan. Thus it's really important to work on these dealings firsthand.
However, most buyers prefer paying in cash not only because it's just a one-time hassle but also because it offers good discounts.



Read More: 

Interesting Facts about the Pearl Qatar
6. Why Should Who Not ignore present Government Real Estate Laws In Qatar?
One extremely vital thing that should cross your eyes before investing in a villa is the present government laws regarding real estate, as it might cause hurdles in successful and lawful real estate transactions.
Government laws are ever-changing, and nobody wants to engage in buying property against government rules, so it's a real necessity to navigate the murky waters.
You will need to have a piece of good knowledge about it or get going with an industrial worker to get acknowledged, especially if you don't have experience taking out the red tape... it's even recommended to seek help from an attorney so that your ways go smooth and legal while fulfilling the dream of buying a luxurious villa in Qatar.
7. Why Property Should Be Close To Amenities?
Although you might want to have a villa ideal for holiday spending, or maybe you would be interested in living, it can also be for investments. Still, all the amenities should be around your place, near hospitals, schools, etc., that doesn't only speed up its value but will also prove a great relief for you even if you go for a few days!
Anyways, so the bottom line would be, to do your extensive research on a luxurious property. Never comes cheap; it's a life-changing decision, so be sure you go for the decision that not only fulfills your wish of a great living but also cherishes you! So invest wisely!
8. Why You Shouldn't Fall For Cheap Prices
Villas are the second name for ultra-luxury featured living spaces. teahThe up-to-date designs and smart lookups make it quite hefty for the pocket, and that's something obvious because the such high quality would demand higher prices! It generally teaches in itself huge space and high-end features and specifications.
Thus, one thing you should make sure about while buying villas in Qatar is that "high standardized quality would ask for a higher amount. " Don't fall for the villas with low prices as the outer side might be satisfying, but the inner workings could comprise of materials that Who would give a second thought to!
But, it's not always necessary that the property that ranges high is standardized and reliable. You should make a keen visit and, even better, let a professional take a look, so things come out as you expect!
9. Why You Should Hire A Professional.
If you hire an expert or real estate agency while planning to buy a villa, they can help you fetch the best deal!
The expert professionals help find the right quality villa according to your budget.
Not only that, but you might also receive benefits from services such as painting, interior designing, and any customized needs that professional realtors handle.
Your dealings are also made quite smooth and easier as the realtors in Qatar will also guide you accordingly with the government laws, ongoing market conditions, and other fussy details.
10. Why You Should Look For A Spacious Villa?
Though it's an optional and personal choice while buying a villa, you can look for a luxurious palace with four sides covered with walls and sample space around the four sides.
It is ideal to have extra space, even on the terrace, to accommodate future construction and needs. It might also provide gardening portions or anything you want to enjoy in Qatar's luxurious, exquisite villa!
Conclusion
Buying a property is a major decision made by Someone, which affects their other life decisions, must acquire good research. If the right decision is made, it will make your living in the villa like that of a wonderful Dream and will bear fruitful profits commercially!
FAQS.
Can A Foreigner Buy A Villa In Qatar?
Foreigners can have permanent residency if they own or rent real estate, with the condition that they reside in Qatar for 90 days per year. Who will grant residency to foreigners once they complete the purchase or rental of real estate?
Is It Worth Buying A Property In Qatar?
Qatar is a tax-free gulf country, and thus there is no tax on property, and it is also ever-developing, so it's generally looked like a sound investment decision.
Are Properties Expensive In Qatar?
The Pearl Qatar is the most expensive place; however, generally, the properties are pretty hefty depending on the location.
Read Also: Things to Consider Before Buying a Studio Apartment in Qatar