Qatar is a great country that provides beautiful and excellent places for entertainment and pleasure. It also makes the land green to make it environmentally friendly and close to nature. There are many sports to enjoy natural beauty, green areas, and recreational activities and amusement. There are many outstanding and breathtaking parks, gardens, and outdoor playgrounds in the country, where you can enjoy the taste of life and leisure. You relax and relish your vacation or time-out while visiting these beautiful places.
The Best and Finest Parks in Qatar
- MIA Park

- Aspire, Park,

- Al Bidda Park

- Dahl Al Hamam Park

- Al Wakrah Park

- Barzan Olympic Park

- Al Khor Park

- Al Legtaifiya Park

- Oxygen Park

- Souq Waqif Park

- Hotel Park Qatar

- Crescent Park Lusail

- Sheraton Hotel Park

- Katara Green Hills

- Al Rumailah Park

- Al Muntazah Park

- 5/6 Park

- West Bay Park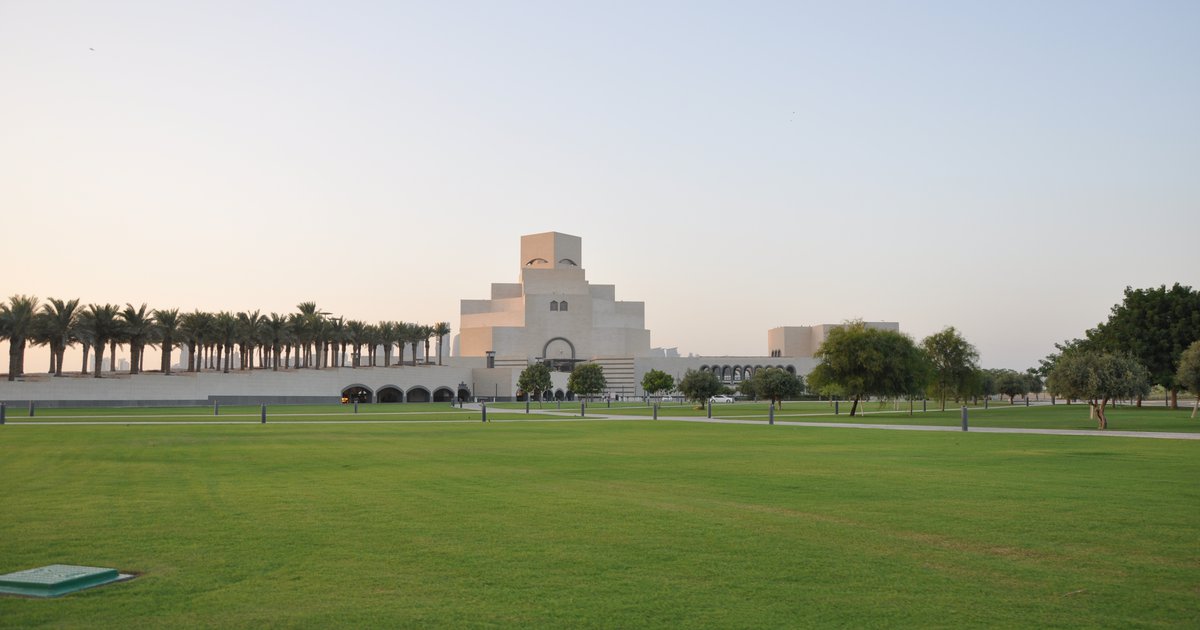 MIA Park
MIA is one of the best parks in Qatar, situated along the Arabian Gulf. The Park's location is in Doha, Qatar, and it is open 24 hours & has free entry. You find beautiful views and many facilities. Furthermore, all kinds of recreational activities and fun sports you see here. The kids enjoy well of all ages here. It is a safe and secure place to enjoy a family picnic where they can spend their weekend. There is a famous steel sculpture in this Park.
Moreover, the children enjoy trampolines, rides, and slides for excitement and sports activities. The people can have a walk on paved paths and cycle. There is also a café that offers delicious foods to enjoy. In addition, there is an open-air cinema and fitness club to enhance the cultural delights.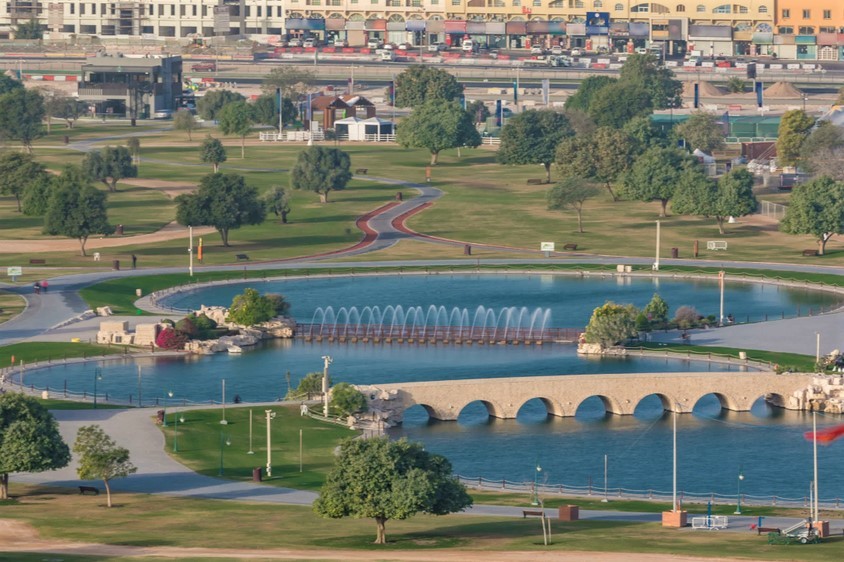 Aspire Park
It is one of the biggest parks in Qatar and has an area of around 88 hectares. It is the best place to do many recreational activities and fanfare with your friends and family. There are artificial lakes that intensify the beauty to view the towering skyscrapers. You observe greenery all around that enhances the beauty of the Park. It is in Doha, Qatar. It is open 24 hours with an entry fee of 498 QAR. You can go walking, jogging, and barbecuing.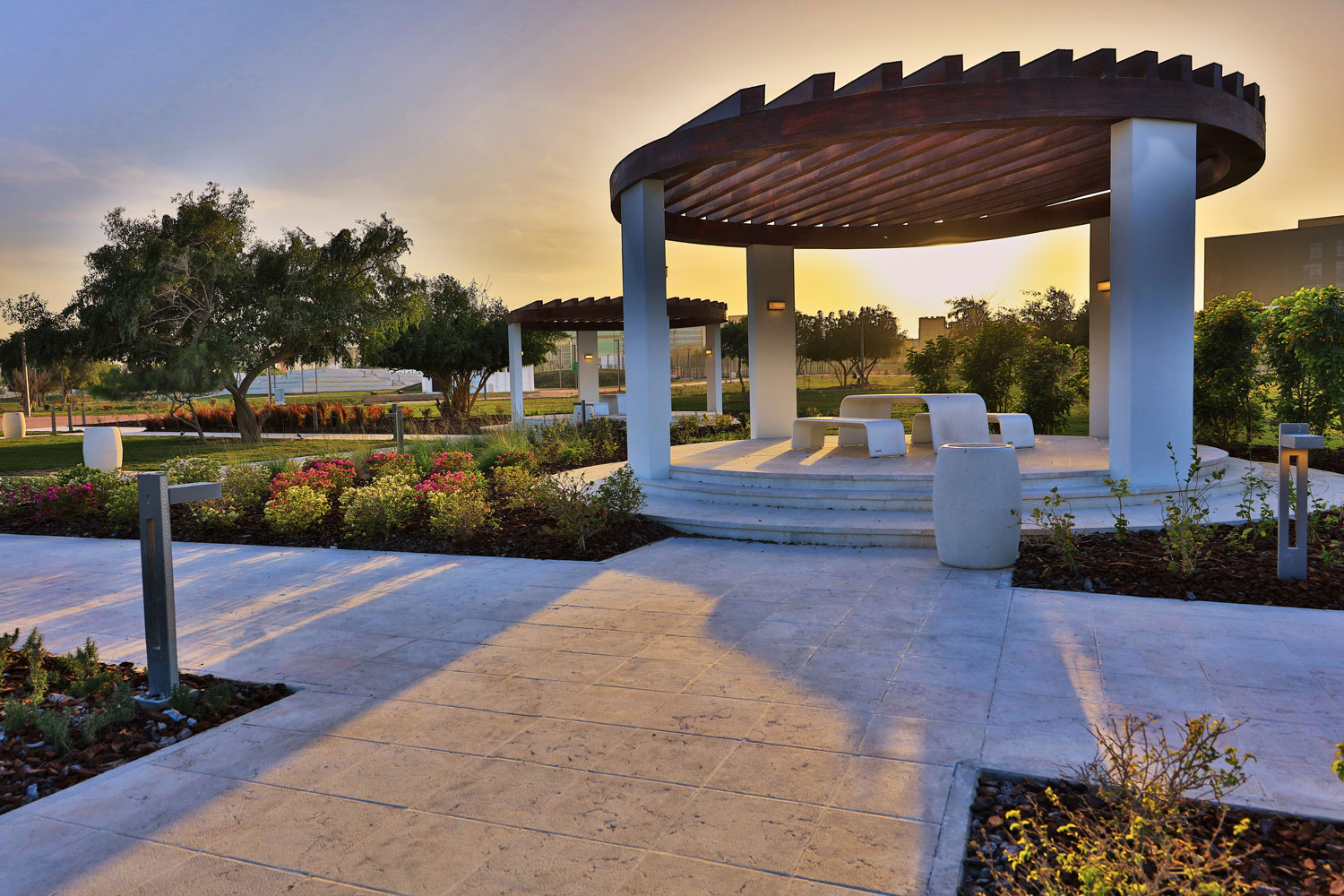 Al Abbida Park
It is a famous park and an ideal place for fun sports activities and over 6000 vehicles. It is a worth visiting place in Qatar with lavish greenery and plantation. The most popular sports activities are the games of tennis, basketball, and volleyball and the BBQ party in the evening. Pets are also allowed in the Park without any restrictions. In addition, you can go jogging and cycling on the tracks.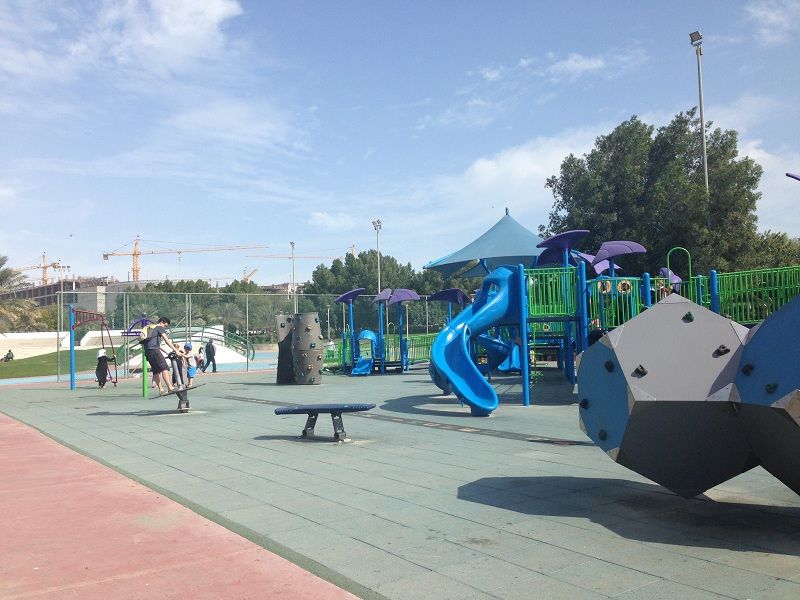 Dahl Al Hamam Park
It is one of the ideal places to visit in Doha. It offers three playgrounds to facilitate the kid's enjoyment. You can enjoy several activities like football, skate boating, basketball, etc. You find free Wi-Fi here, and there is also a café to entertain. One of the significant factors of this Park is that it has an old cave and a theatre for concerts.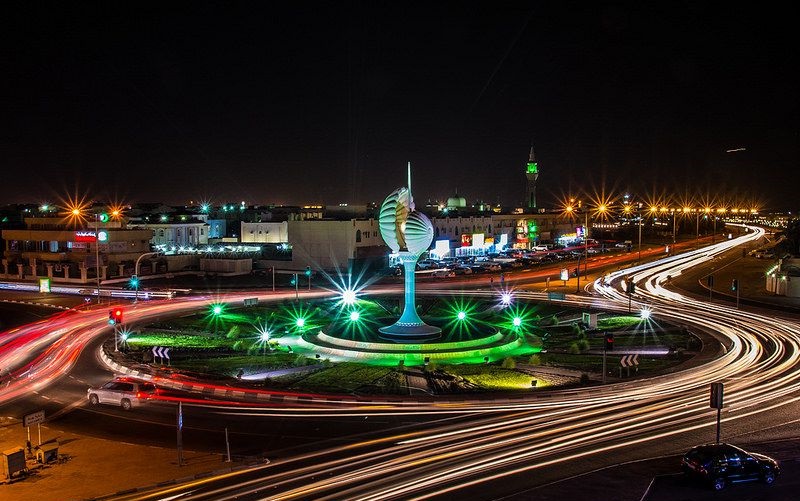 Al Wakrah Park
With the remarkable variety of plants and trees, Al Wakrah Park is one of the best family parks in Qatar. It is an excellent place to spend time amongst nature, encircled by olive and palm trees. Dwelling seasonal flowers, decorative plants, and much more make the site extremely attractive.
An exciting activity is going on rides and grabbing a bite to eat at cafes and restaurants. Moreover, the pool is one of the ideal places where one can take a cool plunge and enjoy the sunny weather, and the range of activities makes it an excellent place for everyone to enjoy.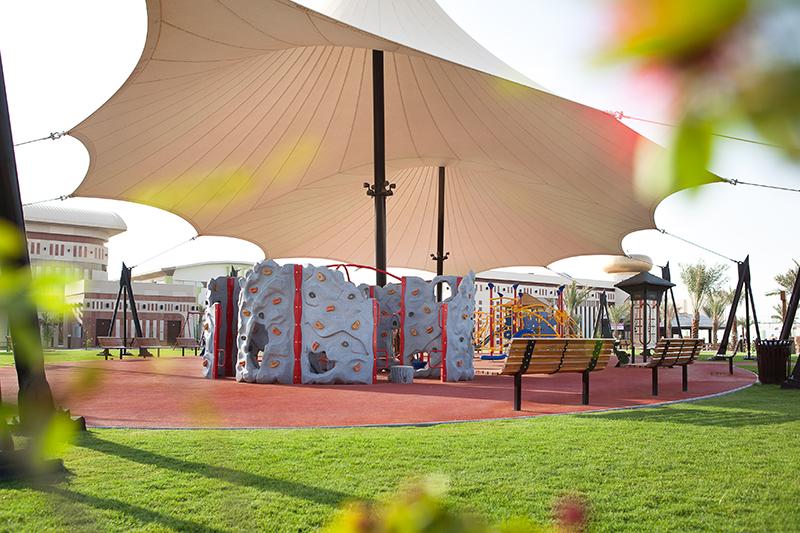 Barzan Olympic Park
It is the most famous Park in Qatar and ideal for all these sports lovers. You enjoy sports and games like basketball, football, tennis, floor chess, and more. The people can also enjoy cycling by hiring a cycle and cycling around the Park.
There is also a famous ice cream parlor and a cafeteria to enjoy yummy food. Surprisingly, the most attractive feature of this Park is that you discover Qatar's miniature version of different landmarks, including a Qatar University building, clock tower, MIA Brazan tower, and other famous marvels. You can spend the best leisure time in this Park.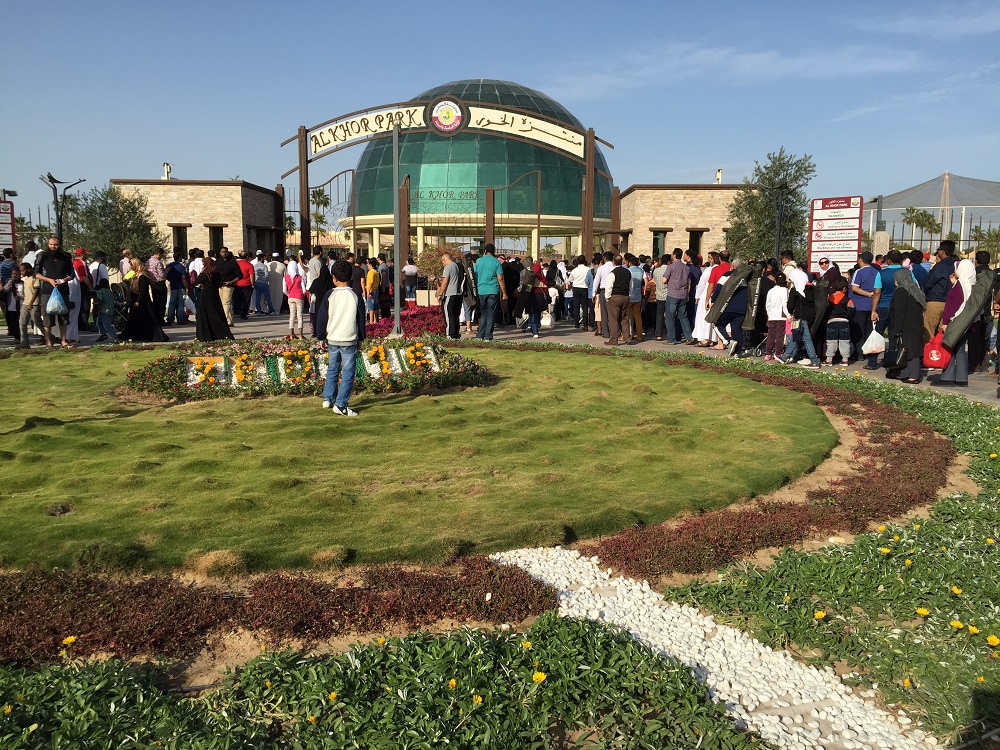 Al Khor
This Park is to enjoy fantastic entertainment sports. It brags about a zoo, museum, skating area, mini-golf, basketball court, theatre, and more. Furthermore, Kids can enjoy the battery-operated trains and visit the 315 animals of various species at the mini zoo. The colorful birds, lake, and waterfall will be a good opportunity for all bird lovers. It has so much to offer when it comes to having the best time of one's life.
Al Legtaifiya Park
The Park has football activities, running tracks, and playgrounds for kids with special needs. In addition, the family park offers a football pitch, a basketball court, a rubber running track, lightning poles, and outdoor exercise equipment. In addition, there is a playground for kids with special needs.
Oxygen Park
Oxygen Park was constructed over 1,30,000 sq. meters, presenting a pleasant atmosphere to all its tourists. It is one of the ideal spots where people can jog, walk or even enjoy playing games like volleyball. Moreover, the architecture has been uplifted by nature to enlighten people about the value of healthy living.
This Park is one of the most suitable and pleasing places to spend time with friends and family. Additionally, people can even spend a day at the beaches in Doha.
Souq Waqif Park
It is a beautiful place to visit that offers the relishing beauty of colorful flower beds and lush greenery. This Park is situated just three minutes away from Souq Waqif, and the Park has a beautiful picturesque view of the waterfront. The beautiful sun rising site and morning in fountains add beauty to the Park.
The arena hosts visitors and holds many festivals like the local dates and spring festivals. In addition, you enjoy many sports activities in this Park, like soccer, riding bikes, badminton, flying kites, and other local activities that people want.
Hotel Park Qatar
It is one of the most extensive gardens in the Middle East. It is situated in the West Bay downtown area of Doha. It has a four-story basement parking image with a planned connection between the waterfront, Sheraton hotel, the corniche, and the city's financial district, making it an ideal point of social interaction. The Park has paddle-friendly pools, oasis gardens, playing areas, restaurant plazas, and picnic lawns. All kinds of age groups can enjoy the sports activities in this Park. It has an attractive and colorful atmosphere.
Moreover, the Park comes alive at night with lights influenced by nighttime festivals. Additionally, the lights pick up specific details like cultural forms, streaming water, and tree canopies that reflect the delightful seen and experience of the Park at night parties. There are also cafes in the garden to enjoy food.
Crescent Park Lusail
It reflects the desert environment, having 275,000 square meters of green Oasis. The Park offers a food outlet, children playing areas, a forest, parking spaces, and sports amenities like a football field, sand volleyball, basketball, and tennis court. Additionally, the Park has an arch.
The fascinating thing is that one can climb up to the top of the arch and see the world around. The tourists enjoy this breathtaking structure to have a stunning view of the surroundings. In addition, you discover some of the elements of the Park, like the sculptural dunes or waves.
District, The hill, the forest, the canyons, Crescent Plaza, water place district, the lake, the mosque, and sports district. There are many places to visit here at least once. In addition, the part portrays a range of facilities and places to discover nearby.
Sheraton Hotel Park
This Park is the most popular destination in Qatar. It is a perfect place for a family picnic where you can go on bike rides and enjoy the surrounding views. The Park has specific features like an artificial pyramid-shaped hill with soft grass and a stunning view of the West Bay and corniche.
In addition, there is a majestic paved walkway across and around the Park to walk or jog. Although hunting and picnicking are the most enjoyable activities of this Park, the people do them here. The pathways give an impression of being shaped like a labyrinth, creating fun and excitement for the young cyclers.
Katara Green Hills
The Park has many restaurants surrounded by green hills and plantations and fresh greenery, as the name suggests. There are some natural and mostly artificial green passages. You can enjoy the views of the Katara cultural village and beach at katara green hills.
You see a wide range of unique attractions like the katara mosque, pigeon towers, Galeries Lafayette, children's mall, Al Gannas Headquarters, and m. You find this spot an inspiring place to visit with your friends and family members.
Al Rumailah Park
It is one of the ideal places for family picnics who like going for a walk or rollerblading on the track. It is situated opposite the corniche, and the surrounding the Park is open without any walls or fences. It has many treasures and locations that make it a special place. Along with some snacks, you find many restaurants to grab food. There is also a theater to enjoy.
Al Muntazah Park
Are you curious about adventure activities? One of the foremost attractions to visit is Al Muntazah Park, where one can enjoy the water park ride and much more. Furthermore, The Island of legends is a part of the Park where people can enjoy unique rides and other attractions with their families. It is a fun place where people can visit with their family and friends while on vacation.
Read Also: 

The Best Beaches In Qatar
5/6 Park
It is a new park with such features not found in any other park in Qatar. It is located at the city's hub; people can go to the Park by metro. So even if you haven't been to the Park or heard of it, let's take you on a journey.
The most alluring inducement of the Park is its immense plant labyrinth, created in the shape of the country's map and by human fingerprints. Surprisingly, Tourists visiting the Park will find names of different coastal cities in Qatar like;
- Ruwais

- Dukhan

- Umm Bab

- Al Khor,

- Doha

- Al Wakra

- Mesaieed

- Salwa.
The formation of the maze looks sensational from the sky or from a building, which is enlightened by lights. In addition, some of the Park's features include a playground, jogging track and walkways, and bike track.
West Bay Park
Tourists can appreciate the unparalleled access to the Jurassic coast while visiting west Bay Park. The sight of sandstone cliffs and beach a couple of minutes away, what more can you desire?
The ideal ground for a sunny holiday is the Jurassic coast, as it has some of the most pleasing amenities. Moreover, one can enjoy delicious foods to eat at the Quayside restaurant because it is the ideal place to have all kinds of cuisines and spend some time with the family.
The Best Family Parks in Qatar
Qatar is a country that has some of the finest parks in the Middle East. If you want to relish the beauty of your surroundings, Qatar has some top gardens to visit like;
- Aspire Park,

- Oxygen Park,

- MIA Park,

- Al Bidda Park,

- Dahl Al Hamam Park,

- Al Wakrah Park,

- Barzan Olympic Park,

- Al Khor Park,

- Al Legtaifiya Park,

- Souq Waqif Park,
The Most Popular Park in Qatar
Oxygen Park is one of the most popular parks in Qatar; it was constructed over 1,30,000 square. Moreover, it is ideal for walking, jogging, or even playing sports games like volleyball. In addition, the architectural marvels found at the Park have been inspired by nature as its target to educate people about the significance of healthy living.
The Best Park in Lusail
Crescent Park is considered the best Park in Lusail. Amazingly, the desert environment influences the 275,000 square meters of green oasis, Crescent Park. The Park offers food outlets, forest and children's play facilities, parking spaces, and sports amenities like a football field, basketball, sand volleyball, and tennis court. Apart from all this, one of the most stunning attractions of the Park is the arch.
The Biggest Park in Qatar
Aspire Park is situated in Aspire Zone, in the southern district of Baaya in Doha, Qatar. It covers an area of 88 hectares, so it is Doha's biggest Park.
Theme Park in Qatar
Aqua Park is a water theme park in Qatar and an excellent spot to enjoy a family day. While Qatar encounters a hot climate, the theme park will let you finish the warmth with some thrilling and exciting water rides.
Qatar National Parks
Ras Abrouq Nature Reserve (also known as Bir Zekreet (Zekreet Beach)) in Ras Abrouq. Ras Ushairij Gazelle Conservation Park. Umm, Tais National Park.
Some Popular Adventurous Sports in Qatar
You discover excellent adventurous sports in Qatar but diversity and pleasure. Some of the famous adventurous marks are,
- Rock climbing

- Skydiving

- Scuba diving

- Sailing

- Dune bashing

- Kite surfing

- Camel rides

- Quad biking

- Wakeboarding

- Jet skiing
The Best Theme Parks in Qatar
Gondolania
A European Taste in the Middle East
The massive Gondolania resides within the air-conditioned Villaggio Mall, providing you can enjoy its relishing amusement any time of day. Its namesake is a sweet Venetian-style gondola ride through an artificial canal – it's a slice of old-world Italy.
In addition,kids-friendly interests contain
- Ferris wheel

- Dino land

- And bumper cars

- Adrenaline runs on the roller coaster

- Flume ride

- And drop tower

- A collection of tasty food choices and a 4D cinema, 10-pin bowling, ice skating, and laser tag games ensure there's something suitable for everyone at Gondolania.
Aqua Park Qatar
Hit the Heat at This Fantastic Water Park
Aqua Park Qatar is an incredible place in Doha to defeat the Qatari heat. Moreover, the dry weather is famed for being unbearably hot, and this vital artificial Oasis is a welcoming vista.
The waterpark can adjust up to 3,000 people, and particular days and hours are assigned for women and families. Additionally, adrenaline-pumping rides and aquatic attractions are on offer to entice the bold – a massive wave pool, speed lines, tube slides, and stingray surfing, to name a few. Furthermore, Tamer options include an African village, bumper boat driving, a lazy river, a lagoon pool, and Pirate Bay.
Virtuocity
Qatar's Gaming Mecca
As the first dedicated gaming hub in the region, Virtuocity tempts droves of Doha's growing gaming community. Eventually, the centerpiece is its futuristic Coliseum Arena, where the country's best e-sports gladiators perform precision and skill. Moreover, 200 high-spec PCs allow entertaining between tournaments, featuring pay-per-hour packages to suit hardcore and casual gamers.
Go to the Enigma Escape Room for real-world amusement, where you push puzzle-solving prowess to the limit in this exciting 60-minute game. And so on, Full-motion racing simulators are another appealing option at Virtuocity.
Jungle Zone
INS in Hyatt Plaza, DoI ha, is an action-packed, jungle-themed fun park with many exciting activities. Though the entire indoor area has been immaculately decorated to mimic a dense rainforest, it gives an animated vision of animals and exotic plants.
Adrenaline-inducing rides include;
- The Splash Falls

- The Duncan Rollercoaster

- And Candy Bouncers,

- Bumper boats

- A racetrack

- Carnival games

- Party rooms

- Tropical themes
These are the perfect place to host a memorable children's birthday party. In addition, tailor-made live entertainment like face-painting, magic shows, and juggling acts can be arranged on request to spice up your private event.
Circus Land
A Circus-Style Fun Park in Doha
Circus Land Is an old-time Doha favorite. The circus-themed amusement park has plenty of rides for kids of all ages, including
- A merry-go-round

- A Red Baron ride

- Bumper cars

- Trampolines

- And an inflatable slide
Angry Birds World
An Angry Birds Fan's Dream Come True
The franchise has had attractive imaginations of youngsters since the original puzzle game, which was released back in 2009 and then rose to fame with the release of 2 blockbuster Hollywood films.
Snow Dunes
An Arabian Winter Wonderland
It is the very first indoor snow place in Qatar. So you can enjoy the cold climate in a hot city when you visit this place.
KidZania
Fun-Filled Real-World Education for the Kids
KidZania is a theme park explicitly aimed at children (in this case, between 4 and 14). But, unlike its many competitors in Doha, Kidzania isn't about adrenaline-inducing thrills. Instead, in this novel amusement park, the children can even learn to take charge of their finances by
- Cashing cheques

- Opening a bank account

- Depositing and withdrawing funds

- Spending savings on a particular prize
Whereas all this in-depth learning goes on, the grownups can relax outside with a coffee and free Wi-Fi.
Bounce Inc.
Dissimilar to other theme parks in Doha, Bounce Inc expresses healthy living. But that's not to say the kids won't love it because the center boasts loads of child-friendly activities like
- The Big Bag

- Interconnected free-jump trampolines

- Slam dunk challenges

- High-performance trampolines

- Run-up rebound walls

- Cliff jump platforms
So treat yourself to a taste of the parkour lifestyle without the extreme risk.
Baladna Park a Farmyard Fun Land
One of the biggest dairies and livestock farms in the entire Middle East, Baladna provides the little ones with a chance to see the production process firsthand. A high-tech rotary milking parlor shows precisely how it's all done, while an attached petting zoo lets the kids meet their favorite farmyard animal.
Doha Oasis
The Epitome of an Entertainment Complex
Doha Oasis is a leading entertainment site in Musheireb, one of Doha's oldest neighborhoods. A 12-story oval design features residential living with world-class recreational services – including a 4-story mall – all within walking distance. Beside the oval is a 30-story tower, home to the 7-star Oasis Tower Hotel. It offers brilliant suites with views across Doha as well as 7 restaurants. Head to the tower's rooftop for uninterrupted sunset views from the Sky Lounge.
Conclusion
The country has multi-dimensional entertainment sources and spots to relax and enjoy. Parks provide space for neighborhood people to interact and meet new people. They're also great spaces for events and people to engage in recreational activities. Increasing the number of parks and recreational facilities in a neighborhood also reduces crime rates, especially among youth. In addition, the children love having picnics in the gardens as they can do many amazing things.
Read More: 

Top 10 Best Hotels in Qatar