Qatar is an Arabian country consisting of deserts, and a long gulf shoreline comprises beautiful beaches. On the coastline, Doha is situated, which is the capital city with amazing skyscrapers and excellent architecture. The coastline of Qatar is about 560 kilometers or 348 miles, which has amazing and captivating beaches across the region. Within the city of Doha, there are super beaches with easy access.
The beaches in Qatar attract people who want to take a break from their regular busy life. It is such a place to relax and cool off when you sit on a sandy shore, enjoy sunlight, and above all, the seawater. The natural beauty around gives you more relaxation, and you experience a kind of adventure to utilize your leisure when you visit the seaside.
Moreover, the recreational activities on the beaches give you entertainment. The entire beach environment is an ideal picnic point for you and your family, and it is also a perfect place to enjoy yourself with your friends. If you go to Qatar, you must visit these beautiful beaches.
Here, you will get some of the best beaches in Doha and Qatar. There are some of the best public beaches in the country.
Top Beaches in Qatar
Al Ghariya Beach

Khor Al Adaid Beach

Ras Abrouq Beach

Fuwairit Beach

Katara Beach

Al Wakra Beach

Simaisma Beach

Sealine Beach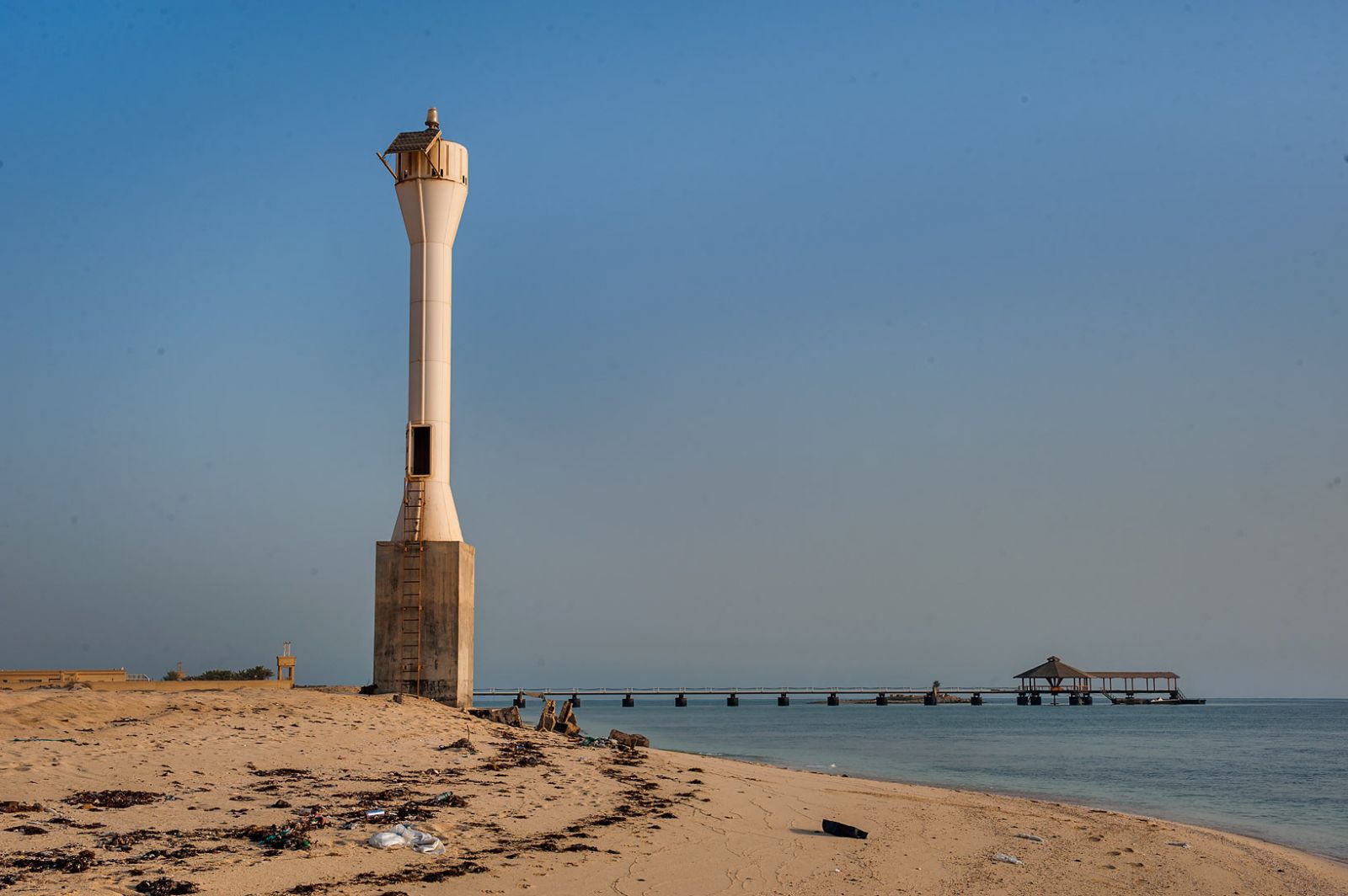 Al Ghariya Beach
It is a famous weekend destination for people and visitors. There are amazing islands situated on the coastline, and it is located 80 kilometers from Doha. The beach is rich with green spaces and shallow water bodies that are perfectly safe for your children to enjoy.
It is a kind of island paradise that gives you blissful serenity. You can enjoy different activities like water scooting, paddle boating, football, volleyball, and other fancy tasks to enjoy. It gives soothing sunset and sunlight, and you can feel the real taste of a beach here.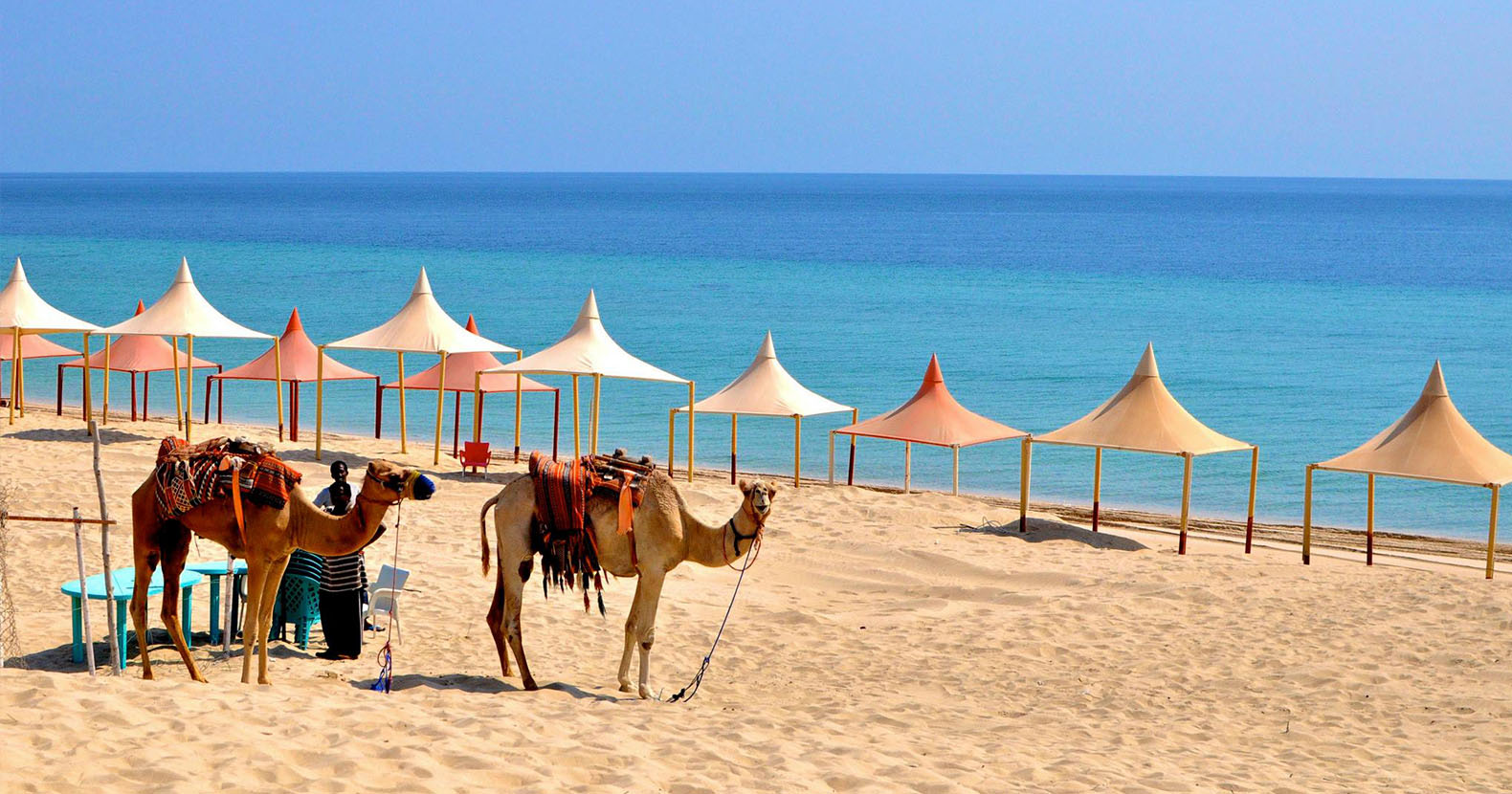 Khor Al Adaid Beach
It is also a very beautiful beach. It is a good place to spend your weekend with your family & friends, and you can also manage trips and overnight camps in this beach area. It is a superb beach having natural features.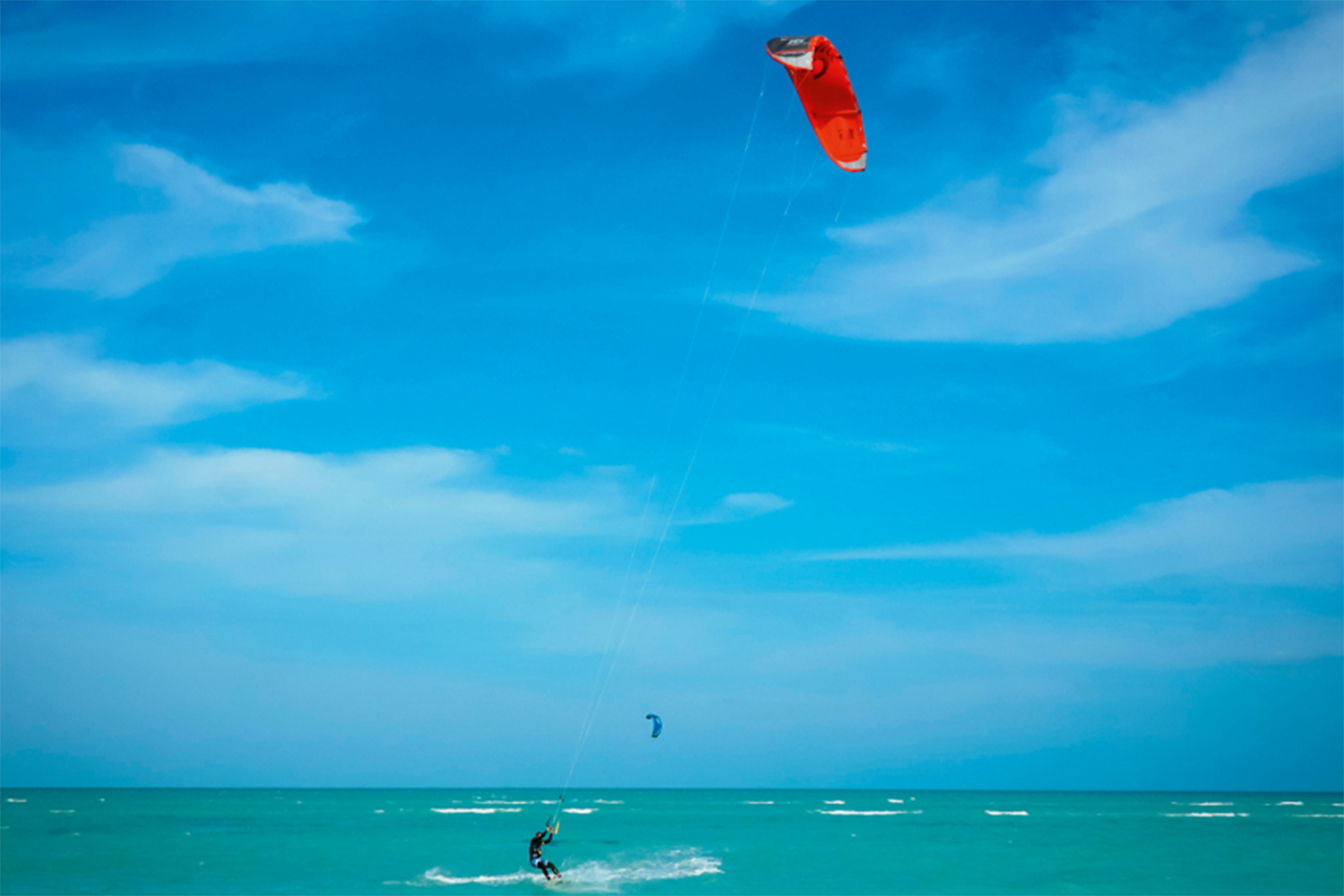 Ras Abrouq Beach
It is also one of the alluring family beaches to visit. One thing interesting to enjoy about this beach is to drive to this beach by a wild deer reserve that views a beautiful Half Moon Bay, surrounded by rocky formations.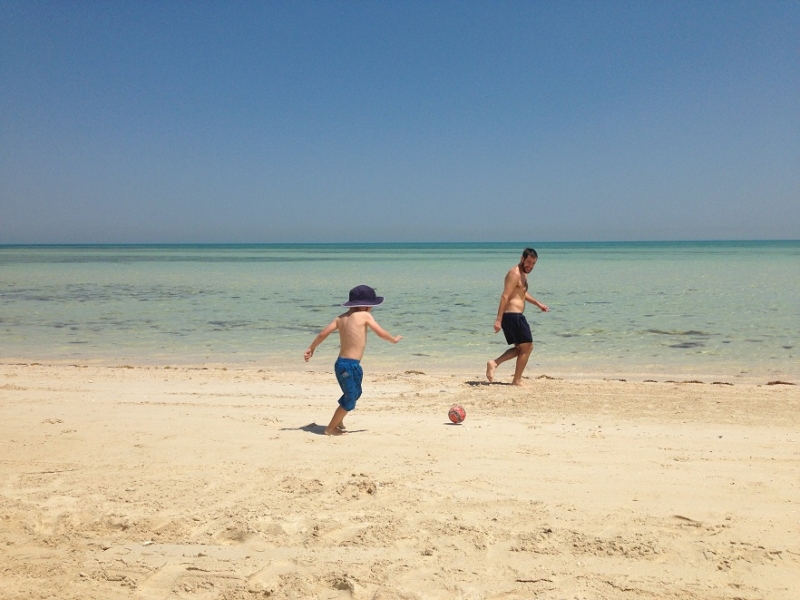 Fuwairit Beach
It is a fine place with a sandy beach, a great source for a picnic. Ordered hills meet with the edge of the water, and it gives you a beautiful sight. There is great scenery all around that gives tranquility to your mind and your sight.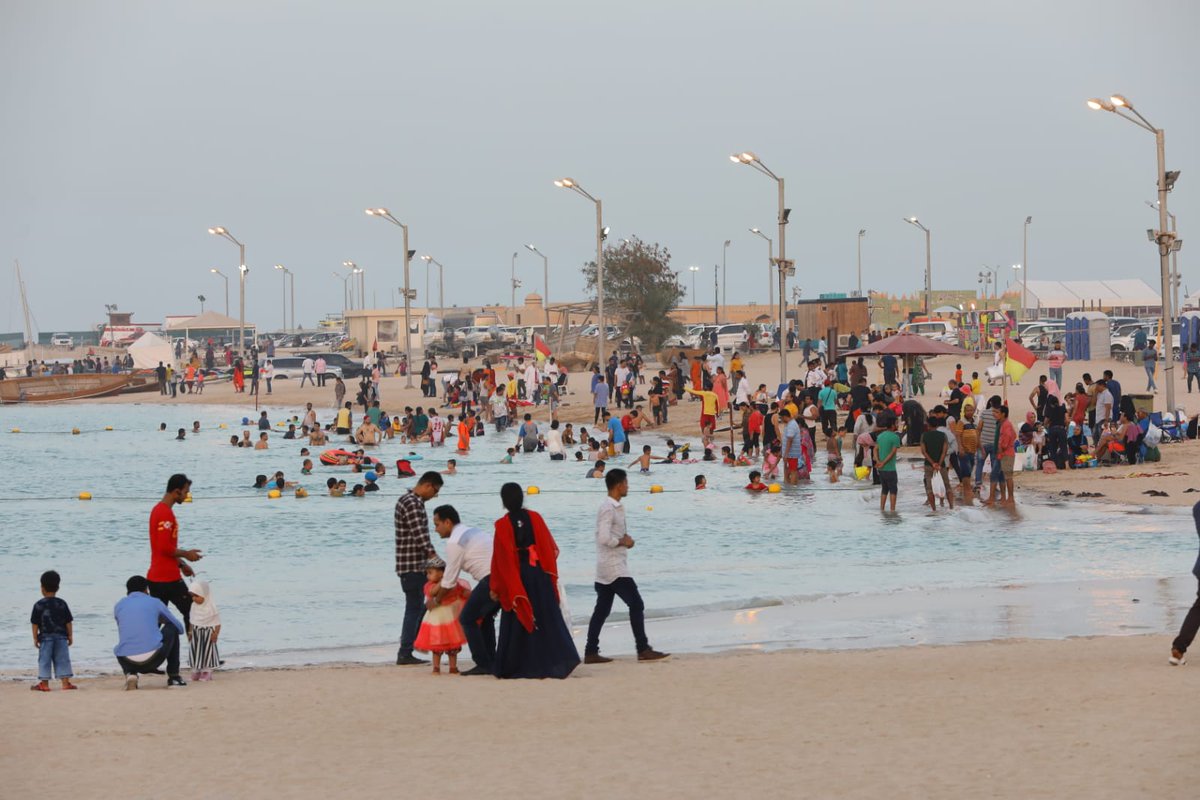 Katara Beach
It is called katara beach. It is located in Qatar, a cultural village. The beach is fully equipped with restaurants, proper sitting arrangements for the visitors, and games for the children to enjoy. The beach is popular to organize different kinds of events and water sports. The beach has entrance fees, and the fee is 100 QAR for adults and 50 QAR for children.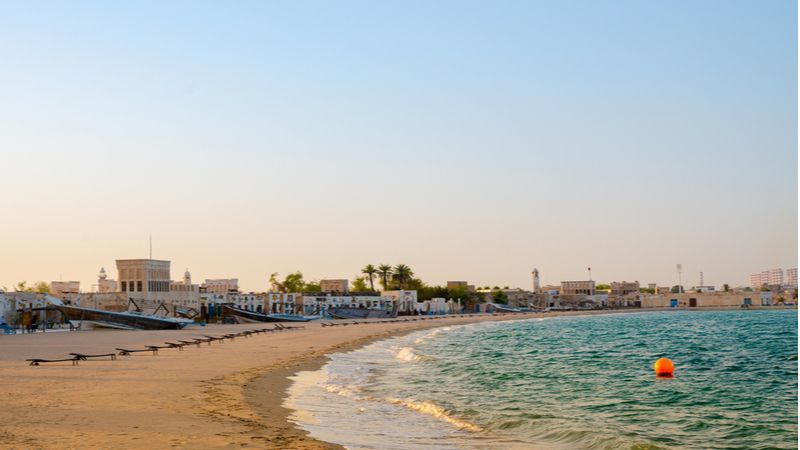 Al Wakra Beach
Al Wakra beach is also an amazing place for your picnic over there. The people living in Al Wakra spend their weekends barbecues, getting together, and doing swimming activities. The beach also includes extra facilities like sports courts, showers, toilets, playgrounds, and some other essentials.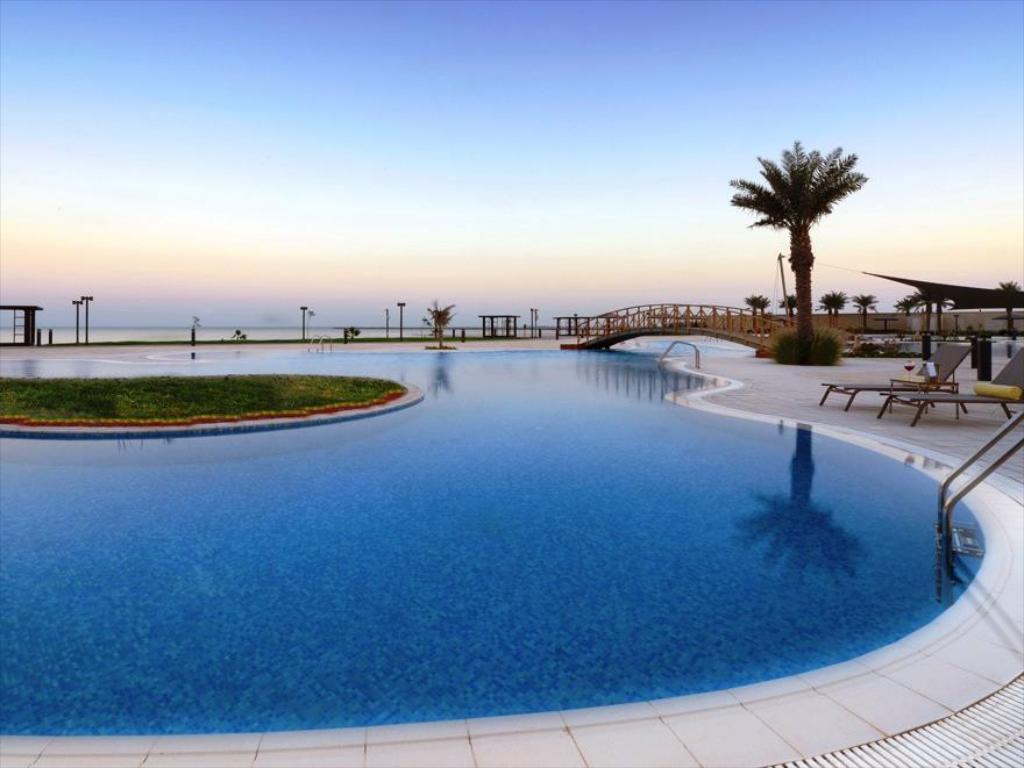 Simaisma Beach
The beach is located in the north of Doha. No doubt, it is a perfect gateway for a family picnic. Furthermore, the beautiful sight and some mangroves in the surrounding add beauty to the shore. You can spend a whole day in perfect amazement on this beach. It also has showers, toilets, and sports courts.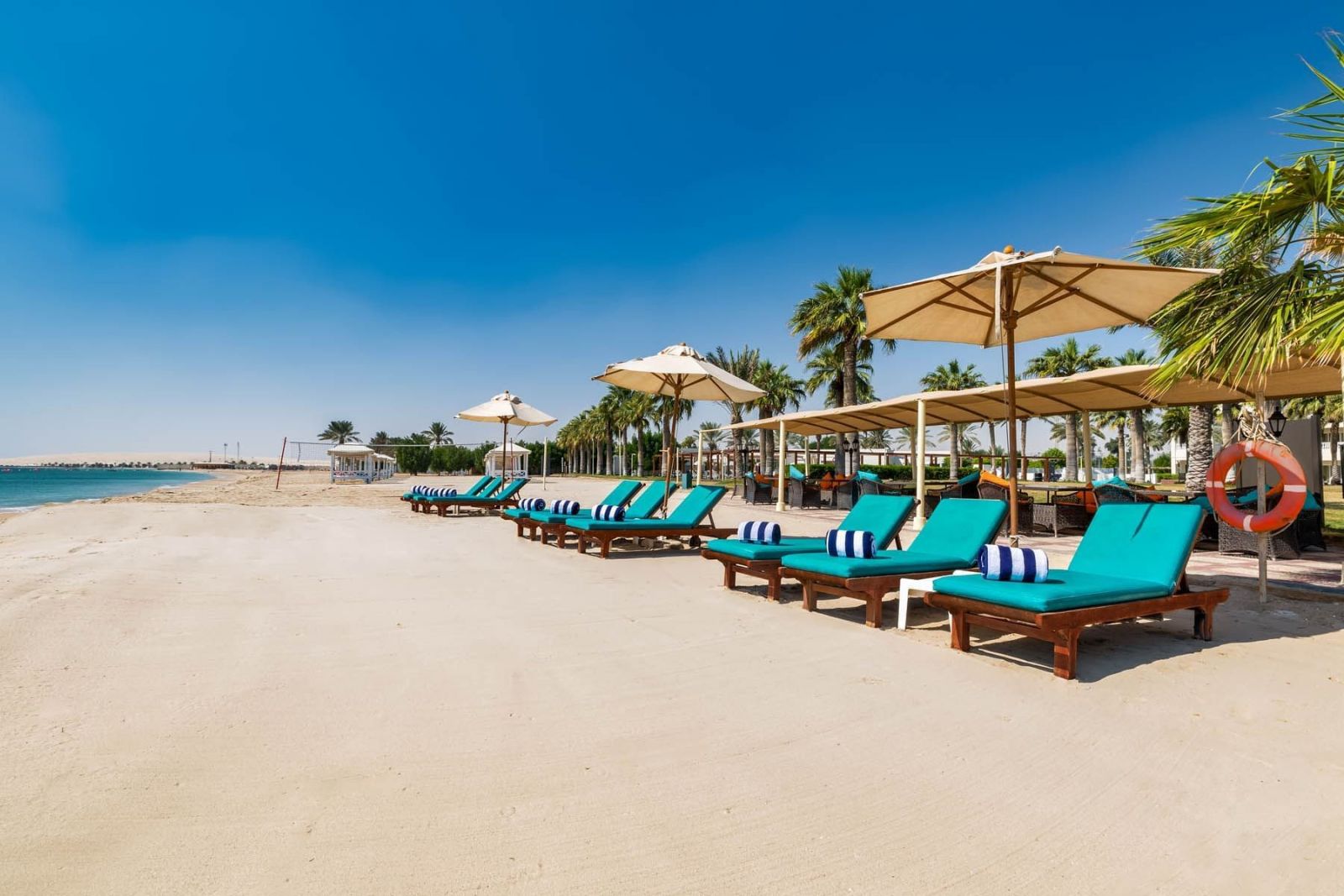 Sealine Beach
It is the most popular beach in Qatar. As you know, Qatar is stretched with the desert that meets the ocean. You can enjoy your weekend by visiting sealine beach, which offers flyboarding, jet skis, dune bashing, and other recreational activities to enjoy.
More Famous & Beautiful Beaches in Qatar
There are also many more great beaches in Qatar. The above described are the best for a family picnic in Doha. You can relish the beauty of Natural beauty while visiting such places. Moreover, it gives you a relaxed refreshing instinct to feel life's potential. There is a list of beautiful beaches all over Qatar.
Al Khor Beach

Simaisma Family Beach

Al Ruwais Beach

Al Thakira Beach

Al Ghariya Beach

Umm Bab

Wakrah Beach

Sealine Beach

Inland Sea

Zekreet Beach

Katara Beach

InterContinental Beach

Fuwairit Beach

Al Maroona Beach

Dukhan Beach

Umm Tays Beach

Al Mafjar Beach

Al Jassasiya Beach Qatar

Al Sultan Beach

Doha Corniche

Qetaifan Island Beach

Banana Island



Read More: 

The Most Affordable And Safest Places To Live In Qatar