Founded 2000 years ago, the tiny village for fishing and pearling has changed into a beautiful, futuristic metropolis city. The bustling capital of Qatar is an eye-catching sight for tourists all around the world!
Doha, today, is a fine blend of the modern, well-developed region and Bedouin-cultured. Beneath its surface of the gleaming towers, Well-furnished modern designed buildings, and the fast urban life is a delight for many. Also, the visitors can visit the highly established buildings and malls. They indulge in the glorious ancient history at the Islamic art museum and fuel up with sassy and tangy street food. They have an outstanding shopping experience at the famous busy market Souq Waqif.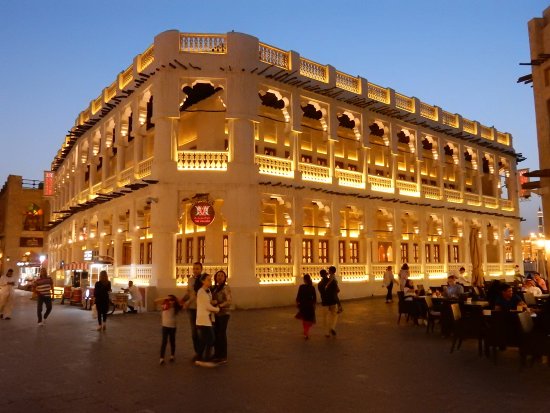 Visit Souq Waqif
Souq waqif, meaning the standing Market, is a distinctive experience you realize when you walk down its labyrinth. It's a perfect place to feel and experience the tradition through merchant's produce, perfume, and gleaming architecture. The ambiance of the Souq has a fine line between modern and traditional setup. The market places many things, from traditional Qatari clothes to spices, from high-end Gold shops to local art galleries.
You can experience high-end restaurants to fit everyone's taste serving a range of traditional dishes. It's not only food garnering all the attention. Don't forget to visit some local art galleries and see what's happening at the falconry market, where you can find auctions on falcons and their exotic abilities. That will open your eyes up!
Souq Waqif is one of Doha's must-see attractions and a perfect shopping area!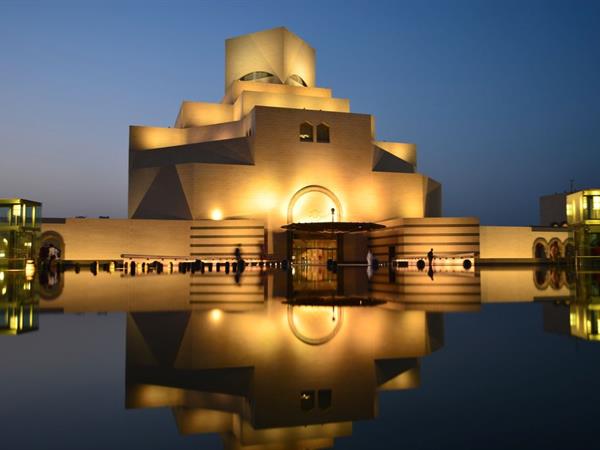 Visit the Museum of Islamic Art
The Museum of Islamic Art sits majestically on its island on the Corniche like a jewel in its crown at the very heart of Qatar's cultural landscape. Home to the region's most impressive and exquisite collection of Islamic artifacts, the museum proudly exhibits three floors' worth of beautiful textiles, ceramics, enamel work, and glass. However, the building itself is worth a visit as well!
Masterminded by award-winning architect IM Pei, the structure replicates a modern fortress. However, the art space is also known as 'the eyes of Doha' because it resembles a woman's face shrouded by a burqa. Note that the museum does adhere to a strict dress code, so Who must cover shoulders and knees.
Museum has a variety of artifacts, ceramics, calligraphy, and a lot more. Moreover, you can also attend various art exhibitions with works from international and local artists. MIA also accommodates other facilities of a well-stocked library with books in English and Arabic and a park.
It's one of the most breath-taking places art and history lovers would ever visit!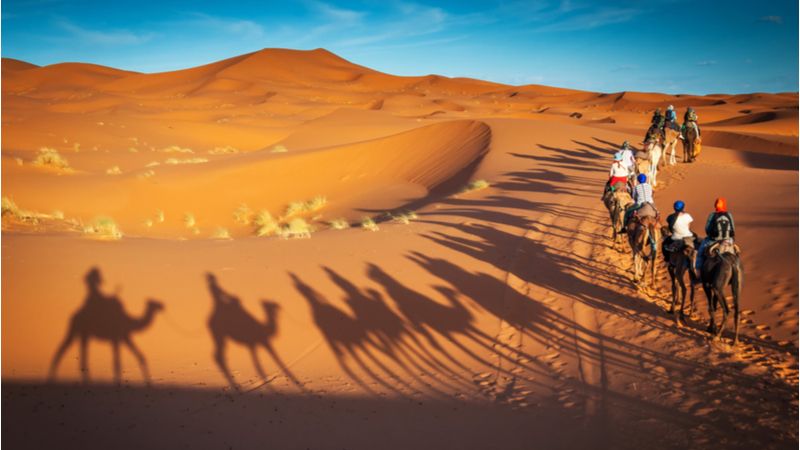 The Desert Safari-Beat the Dunes!
To truly enjoy nature at its finest and experience the vast desert, jump into the dune-bashing experience outside the city! Riding a camel into the desert would sound pleasing to anyone who hears. It comes out as a fantastic adventure in Doha. There are various ways for the desert safari against the tarmac. You can have a smooth going or inform your tour rider to take the fast and bumpy roads if you thirst for excitement and adrenaline rush.
Desert safaris will offer you a once-in-a-lifetime experience. Walk through the pearly white beaches, and maybe even take a dip in the translucent waters of the Khor Al Udaid. The best dune bashing tours will time it, so you can witness the spectacular sunset over Doha when you start making the round trip back.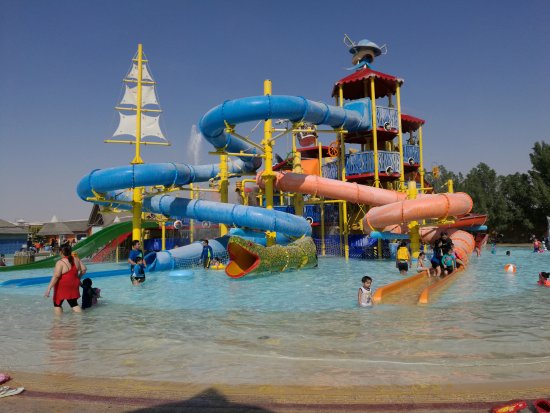 Get Wet at the Aqua Park
Aquapark is a fun activity area for families to visit and hold warm memories. The park has several features that attract the crowd. The lazy river,' 'wave pool,' an 'activity pool,' an exotic village, a family pool, a multiple slide complex, a bar, and a restaurant. It also boasts performances in a river in the summers to enjoy your visit to Doha.
Also Read: 

How to Get a COVID-19 Vaccination Certificate in Qatar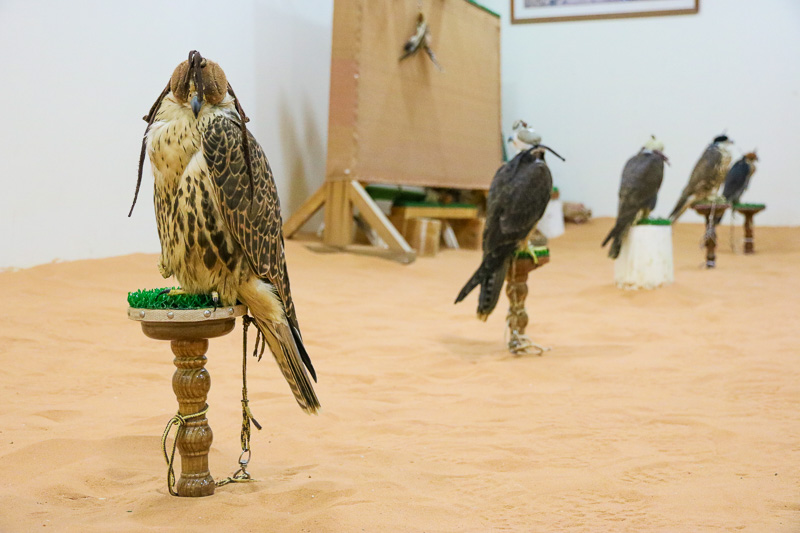 Learn About Flacorny in the Flacon Market
Qatar's national sports are falconry and camel racing. You can visit the Falcon Souq, where breeders come to buy and sell their prized birds. Further, a good hunting falcon can reach 1 million Qatari riyals (£226,000). At the Falcon Souq, dozens of shops specialize in falcons. If you're lucky, you can witness their monthly auction, where they judge the physical abilities of the falcons. It's quite a sight to behold.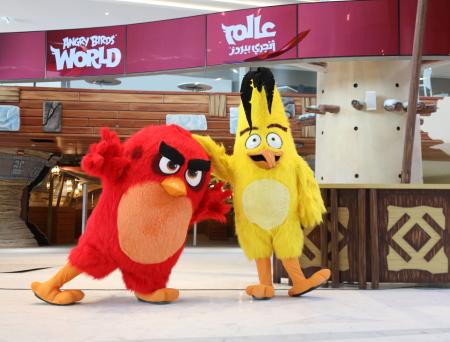 Live To The Fullest Angry Birds-Themed Park
There is a new and exciting site for families and children in Doha. The world's first-ever Angry Birds-themed park is now open in Doha. Inspired by the world-leading video game and movie installment, the entertainment park offers over 20 rides and attractions. That will not let you leave without trying one or two rides, at least. Thrilling and enjoyable, it's a fun-filled experience.
Also Read: 

How to Obtain Qatar Family Residence Visa: A Complete Guide
Jump Out Of a Plane in the City
This one is not for the faint-hearted and might be one of the most thrilling adventures in Doha! Jumping out of a plane is usually on everyone's bucket list. Why not make your first jump high above the futuristic, modern city surrounded by a vast desert with epic views of the Persian Gulf?
Skydiving Qatar has a perfect safety record and highly experienced and professional instructors. After visiting the historic sites and having good food, strap a parachute to your back and head for the skies; let the air hold you!
Shop at the City Centre Doha Shopping Mall!
Located in the city's heart, this mall isn't only the largest but also the largest in Qatar. The shopping center is spread over five stories and has every available facility inside one its kind. Such amenities include local to international brands, an ice skating rink, a bowling alley, 38 different kinds of restaurants, and a wholesome 14-screen movie theatre.
Regular events, functions, and shows are held from time to time, witnessing more than 70,000 people during seasonal and peak times. Thus, it's a perfect place for a hangout, shopping, and some bites into food in a good mood!
Explore the Zubarah Fort
Every trip to Doha is incomplete without visiting the Al Zubarah Fort; Qatar's Zubarah Fort is an iconic, calm desert fort. Its name is derived from the archaeological site of Al Zubarah town, which is also a UNESCO World Heritage site.
It ranked as one of the Gulf's most important pearl diving and trading centers. Today, the fort serves as an exotic museum. There's a small exhibition about it and the surrounding area that who should not miss on the ground floor, making it beautiful!
Relax At Palm Tree Island
Want to lie down and have some relaxation and silence?
Then it's a perfect sight for you!
A brief boat ride from the central city of Doha, Palm Tree Island is a sandbar located in the center of Doha Bay. It gives an eye-catching uninterrupted view of the Corniche. The island has nothing but a single palm tree. Thus, it is exclusively famous for a quick getaway from the bustle and buzz of the city and soaking in some silence and peace while watching the beautiful sunrise or sunsets.
Doha is a beautiful city with lovely places; it's where you can make bundles of memories. Your eyes can witness beautiful places, and your heart will find many reasons to jump with joy! Do give a visit, and your soul will live to the fullest!
Enjoy FIFA World cup 2022 in Qatar
The ultimate soccer fan can experience the live FIFA World cup 2022 in Qatar. Gaining entry to a World Cup game is never simple. Whether you reside in the host nation or not, it is the most prestigious and well-attended event showcasing the most popular sport in the world.
Nothing comes close to the excitement and passion you'll see in the stadium's stands during a World Cup game. It's an opportunity to witness the best athletes in the world risk everything for their home nations. It is truly a once-in-a-lifetime sporting opportunity to attend the FIFA 2022 World Cup.
La Corniche
Take a Waterfront Walk on the Running Track
La Corniche is a beautiful 7 km long seaside promenade that runs alongside Doha Bay. Also, this broad pedestrian walkway provides magnificent views of the lake and the city skyline. It is a well-liked hangout for locals and tourists.
Take a stroll along La Corniche early in the morning to see the golden rays bouncing off the tall buildings of the central business district. Explore in the frantic evening hours to see the classic wooden dhows bobbing in the bay. There are many food points and restaurants along the route where you may unwind while admiring the scenery.
The Best Things to have Amusement in Doha
Doha, a bustling city of around 2 million people, provides a fascinating blend of cutting-edge technology and traditions to discover. Doha's glittering skyline is a striking reminder of the country's enormous oil wealth, transforming the modest fishing and pearl-diving hamlet into a modern city.
In this desert city, hot, sunny days are assured. They make its air-conditioned museums, malls, and entertainment venues desirable locations to escape to throughout the day. For those who travel outside, there are lovely beaches near the city and vast stretches of undulating dunes to cross. Some other suggestions for things to do in Doha are shopping in famous malls, dining experience, and picnics at the best parks.
Find Featured Properties of Doha at Saakin
Whatever your needs or choices are, you can locate a living space to rent. It depends on your financial situation, spending limit, lifestyle preference, and location choice. Both lavish and luxurious apartments, vacation rentals, and affordable studios or villas are available for rent in Doha. Residential properties and short-term apartments for rent in Doha now have more opportunities because of the FIFA World Cup in 2022.
Finding a rental home is quite simple because listings on Saakin Qatar provide you with accurate information about Doha real estate criteria and rental costs. You see the featured properties of Doha at Saakin. During your visit to Doha, you must follow the Qatar travel and return policy.
Read More:

 

Top 5 Food Delivery Apps in Doha