Lusail is the largest smart city and the future city of Qatar. This city is beautiful, where smart technology with advanced techniques is employed. It has an excellent sustainable environment that promotes a healthy lifestyle. It is a fascinating place that offers the best residential and commercial projects. There you find new projects and the top tourist destinations.
Lusail City has a lot of hospitality and retail outlets, the best hotels, shopping malls, sports venues, and entertainment destinations. It offers a lot to enjoy and benefit from. The biggest sport, FIFA World Cup Qatar 2022, is also increasing travel and tourism.
Lusail invites everyone to make their holiday perfect. You can make the most of your trip. There are many things to do in Lusail. The breathtaking landscapes, extraordinary architecture, and high-rise buildings are some of the city's top attractions.
Moreover, travelers can enjoy a range of leisure points, from markets to museums and fantastic beaches. You can get inspired by the art, culture, and high-end luxurious properties of Lusail City. We will discuss some of the best things to do in Lusail.
Explore the Brand-New Properties in Lusail City
Lusail City offers brand-new, furnished apartments for sale. There you find luxurious apartments decorated with all modern amenities and accessories. The city also presents off-plan properties and ready-to-move properties where you can shift in quickly.
There is a wide range of fully furnished apartments and villas for sale and rent. It is really an ideal place to locate the ideal home. In Lusail City, you will find every property category and every property size in prime locations. The most modern construction and housing projects are developing in Lusail City.
Get Higher Returns by Investing In New Projects and Residential Properties in Lusail
The real estate market in Lusail City is very active. Buying an apartment in Lusail is the best option for investment. The brand-new residential projects and off-plan properties for sale are considered the best for investors.
They can get a higher return on investment by investing in these new projects. Investors investing in a residential project with higher rental yields will get more rental income and property value benefits.
The top-class developers of Qatar are developing many new projects in Lusail City. These projects are ideal for investors. Foreigners can also buy properties in freehold areas of Lusail City. There are incredible commercial towers, apartments, luxury apartments, shopping malls, offices, and retail outlets to invest in.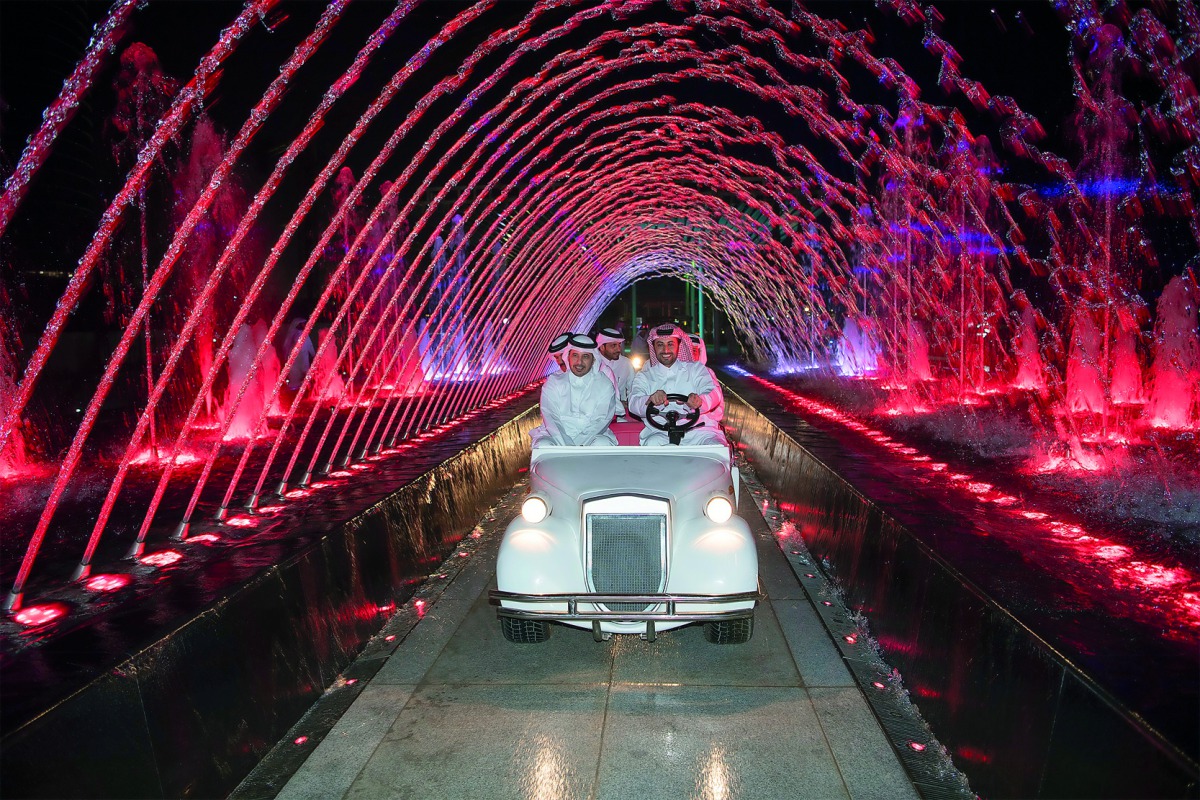 Walk Through the Marina Promenade
The Marina promenade is an ideal spot for tourists. It presents grand scenery and beauty that captures the hearts of the visitors. The Marina is ripe with yachts and outlets with wonderful eateries. It is a magical place to narrate its natural beauty.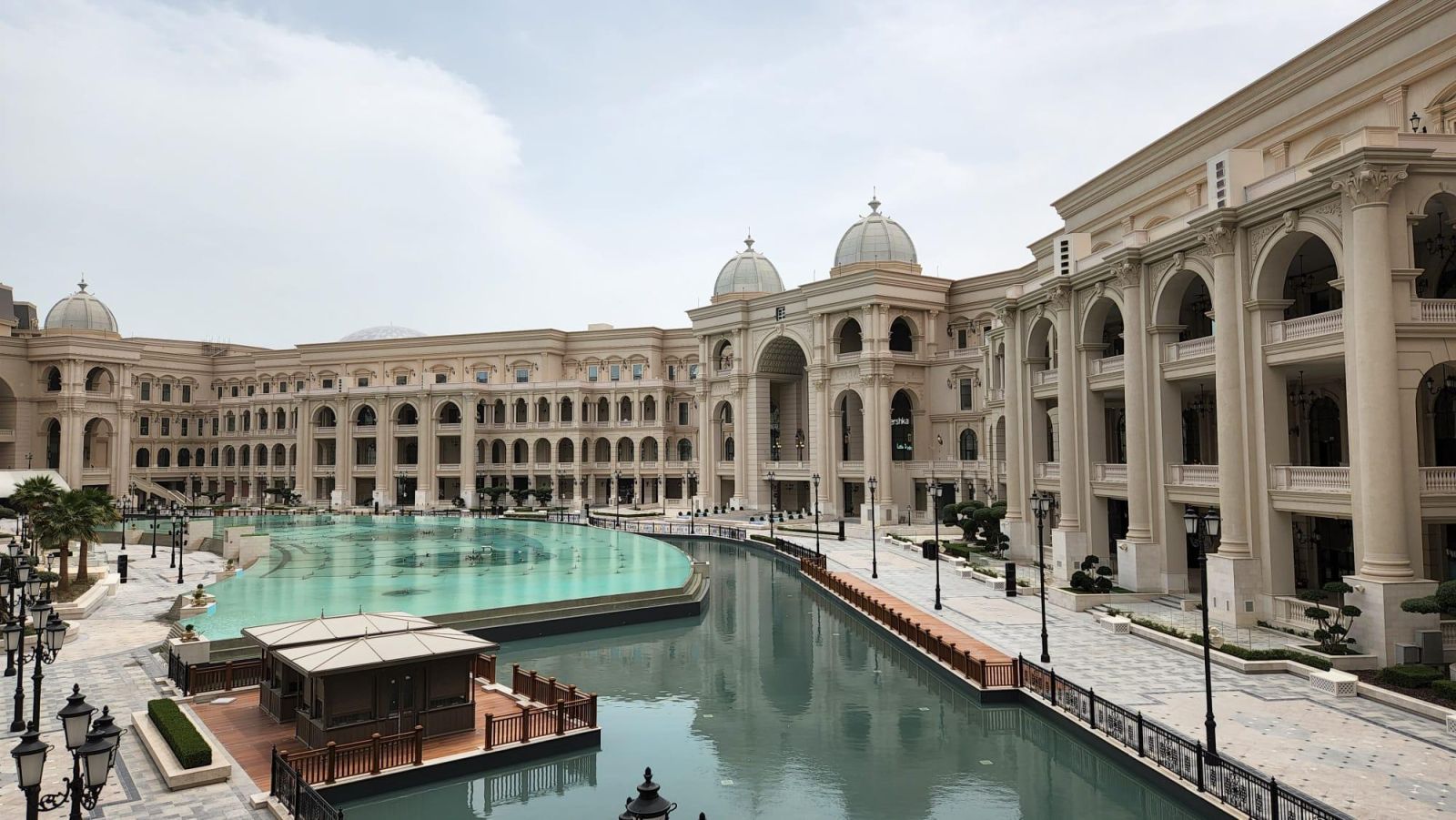 Visit the Place Vendome
It is the recreational and leisure hub of Lusail. It is the best place for entertainment and enjoyment. Further, it is also a luxury retail center with exclusive shopping malls. There you will find many five-star hotels and luxury apartments for living.
It is a unique masterpiece of construction. It is a popular tourist destination in Lusail City with 500 outlets and more than 50 high-end brands. There is also a big auditorium to entertain on the main level.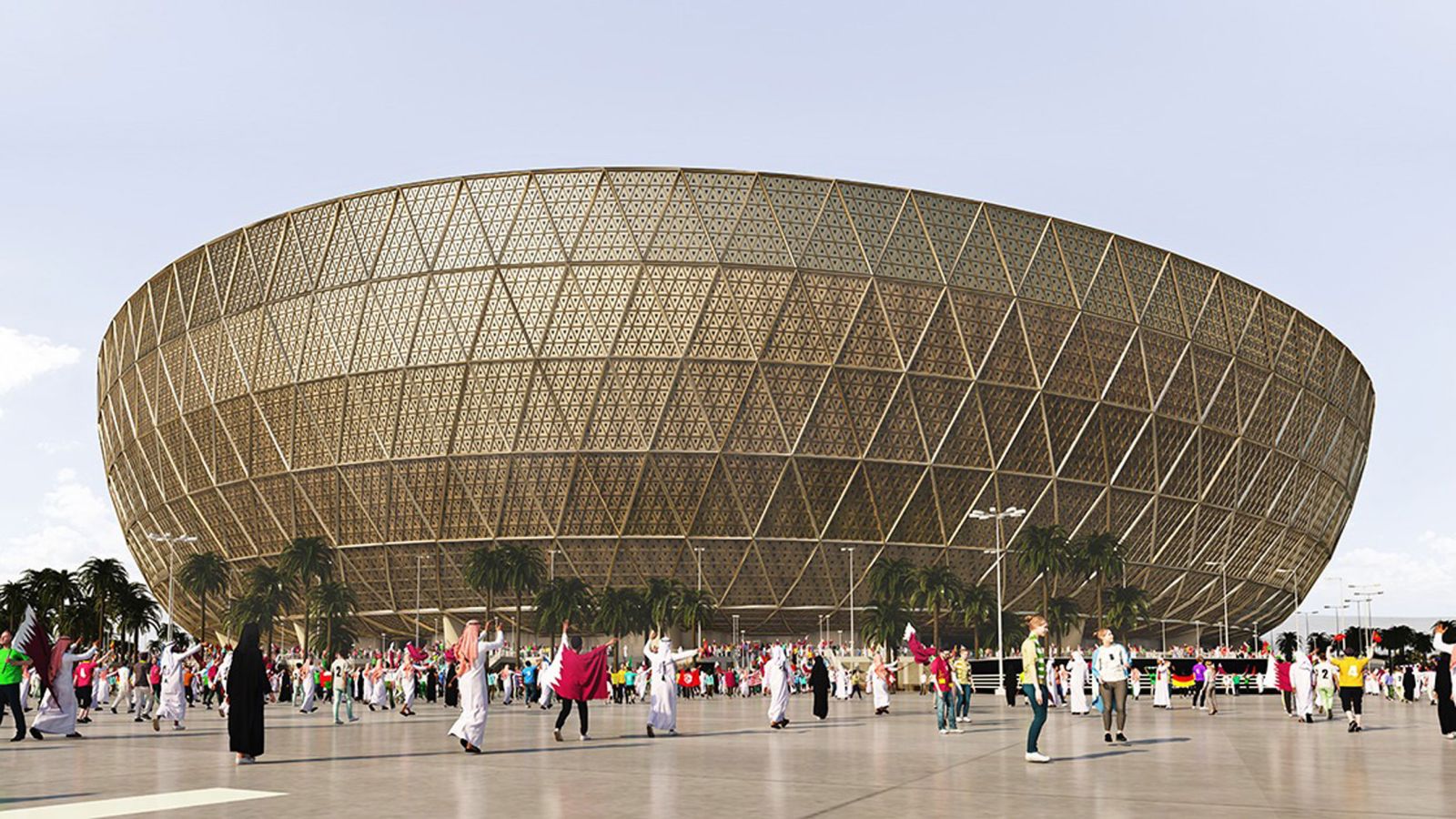 Watch the Fifa World Cup Matches in Lusail Iconic Stadium
One of the must-see locations in Lusail city is the stadium. For the 2022 FIFA World Cup, Qatar's primary soccer stadium will be Lusail Iconic Stadium (also known as Lusail National Stadium). In this stadium, the opening match and the final will take place. The antiquity Arabic artwork of bowl weaving serves as inspiration for interior decorating, which is still prevalent in the region.
Furthermore, it is stated that the structure's curved shape resembles the traditional dhow boat. Eighty thousand seats in Lusail stadium can accommodate spectators. The Ezdan Palace Hotel, Staybridge Suites Doha, and Cielo Hotel Lusail are the top accommodations close to this stadium.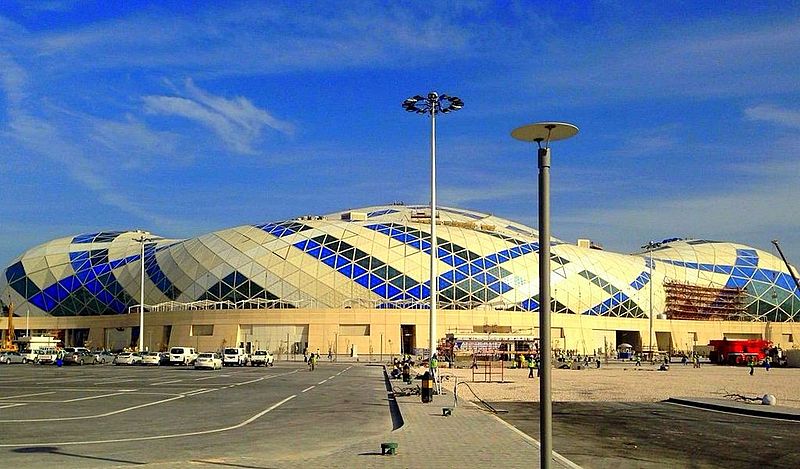 Have a Trip to Lusail Sports Arena
The Lusail Sports Arena, also recognized as Lusail Multipurpose Hall, is a facility that includes handball, volleyball, and basketball matches, as well as musical performances. It has received three stars from the Global Sustainability Assessment Process for architecture.
Lusail sports arena is a lovely platform for sports activities. It portrays the traditional culture of Qatar with a gorgeous interior. You must admire the value of sports if you ever go to Lusail city. Moreover, you will praise the architectural beauty of this place. Even it reflects the sight of beaches, deserts, and wonders.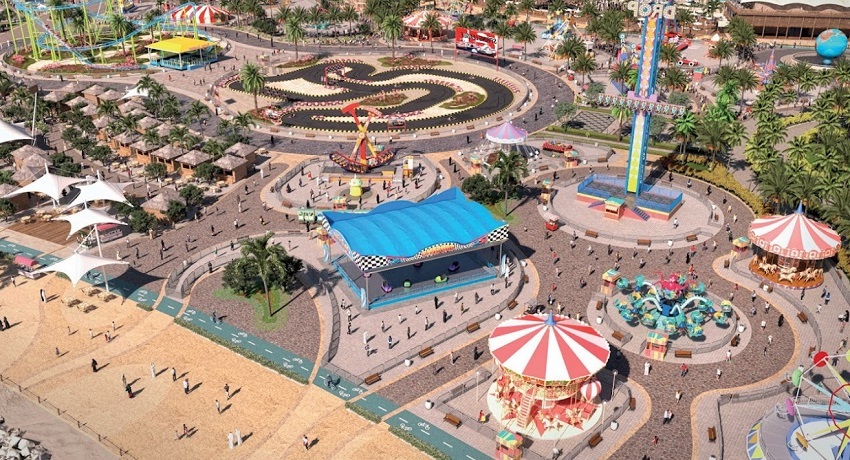 Al Maha Island Lusail - An Incredible Entertainment Place
Al Maha Island is among the best tourist destinations in Lusail. Everything is fun with something like a perfect evening of entertainment. Setting the bar for the Qatari tourism sector, Al Maha Island is the ideal spot for pleasure. Al Maha Island, which spans the Lusail Marina promenade and has a sidewalk connecting it to the mainland, is predicted to attract more than 1.5 million visitors annually.
Al Maha Arena, Nammos Beach Club, Lusail Winter Wonderland, and an upscale dining area are all included. It is further envisioned that Qatar will use it as a top tourist destination. Besides that, it will draw tourists from the neighborhood.
Al Maha Island will be the greatest tourist place for those desiring more pleasure, joy, and adventure. The best services are arranged to interact with the visitors, and the framework is done. You will relish holidaying to the full extent on this island. You can make recollections through amusement that lasts forever.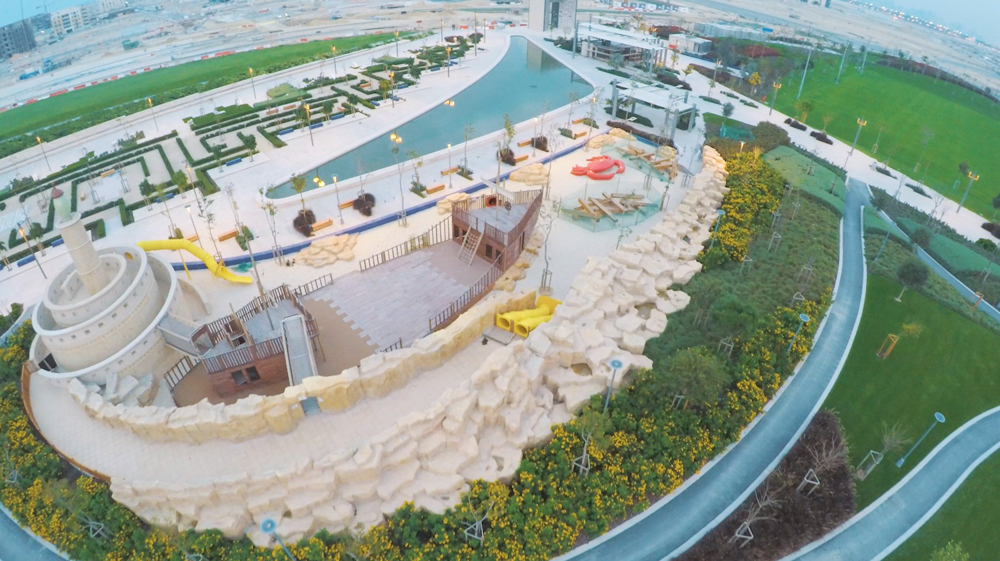 Plan a Picnic in Crescent Park Lusail
Crescent Park Lusail is the best sightseer lure in Lusail city. There are lovely garden slots, 530 parking spaces, and the best restaurants to entertain visitors. Further, you encounter many playing areas and fun games to enjoy.
You can enjoy your picnic at that park. You can stay at Al Aziziyah boutique hotel, Swiss- Belinn Doha, Sheraton Grande Doha Resort, and the convention hotel. These are top-class luxurious hotels for accommodation.
Explore Real Estate Business and New Projects to Invest in Lusail City
Orjuwan Tower - Lusail, Qatar
It is the best residential tower off-plan project with an active real estate demand. It is a grand construction project in Lusail city that symbolizes wealthy culture and traditions.
R05 - Al Erkyah - Lusail, Qatar
It is a beautiful project with the best engineers to build up the best community as a whole. It is a residential project at affordable prices.
City Avenue Phase 2 - Al Erkyah - Lusail City, Qatar
This project has the best features with the most excellent infrastructure to develop a beautiful lifestyle. It has top-rated entertainment venues, the best leisure points, parks and gardens, and new green areas.
Blossom Residential Building - Fox hills - Lusail City, Qatar
It is an excellent project to explore the best investment properties. It is a residential high-rise with a unique construction design.
Seville Residence - Foxhills - Lusail City, Qatar
The fully furnished one-bedroom and two-bedroom apartments are the main features of this project. It offers the best facilities of the highest caliber.
Skala Villas - Qetaifan Island - Lusail City, Qatar
Skala's Villas is developing a new lifestyle that has become the prime factor for this successful project.
P18 - Foxhills - Lusail City, Qatar
This residential Project provides you with a living in serenity, calm, and peace—luxurious residences in various architectural sorts. Further developing projects are;
Yasmeen Business Bay

The Crescent - Yasmeen City - Lusail, Qatar

Al Wadi Building - Yasmeen City - Lusail, Qatar

Al Wadi Building 2 - Yasmeen City - Lusail, Qatar
Search Updates of Lusail City and the Featured Rentals in Lusail on the Saakin Website
If you want to know about the listed rentals and the best short-term properties for rent to stay in Lusail city, Visit the Saakin website. You will get all the updates and the top listings. You discover the best hotel apartments and villas for rent on the portal. We have also provided information about cities in the city guide sections.
Frequently Asked Questions
What Are Some New Venues for the Best Entertainment in Lusail City?
Doha Winter Wonderland

Venue for International Music Fest

Nammos Beach Club,

High-End Dining Restaurants with Unique Tastes
What are some Top Places to Visit in Lusail for Amazing Holidays?
Crescent Park

Lusail Marina

Lusail Stadium

Place Vendome Mall

Lusail sports arena

Marina Twin Towers in Lusail City

Katara Tower Lusail

Entertainment City in Lusail

Al Maha Island Lusail

Winter Wonderland
Where is Entertainment City?
The Entertainment City is in Lusail, Qatar.
What Are Some Top-Class Restaurants on Al Maha Island?
You get delicious tastes and dishes in top-class dining venues of
Al Maha Island. The best of those are;
Zuma

LPM restaurant

Em Sherif

Billionaire

Dokya
When will Qatar's Mega Entertainment Spot - Al Maha Island open?
The 230,000 sqm Al Maha Island will welcome travelers and all locals about two weeks before the FIFA World Cup Qatar 2022 starts.
What Games for Entertainment will the Winter Wonderland Offer?
Winter Wonderland in Lusail is an entire leisure venue with an international amusement vision. There are various awesome things like the space gun, drop and twist tower, and vertical swings to enjoy. The hot air balloons, bumper cars, pony adventures, and circus swings are also for kids. Also, this Wonderland offers its visitors excellent food with a unique taste. You will enjoy your time in this fantastic Wonderland.
What does Lusail University offer?
Lusail University is a private university in Lusail, Qatar. It is the very first private university in Qatar. Lusail University offers three colleges:
The College of Law

The College of Education Arts

The College of Commerce and Business
What are the Best Entertainment Destinations in Qatar?
Al Maha Island

Lusail winter wonderland

Katara hills LXR hotel and resorts

Fuwairit Kite beach

West Bay north beach
What does West Bay North Beach offer?
One public beach and 12 private beaches

Restaurants, cafes, and playgrounds

Unique tracks for jogging and sports activities

Good parking areas for vehicles and bicycles.
Where Is Al Maha Island Located?
Al Maha Island is located in Lusail City. It will be a great and amazing tourist attraction in Lusail, Qatar, close to Place Vendome.
How to Reach Lusail City?
You can easily drive to Lusail city. It takes about 30 minutes to reach there by car. If you don't own a car, you can go by personal taxi or public transportation. The Doha Metro system is quite suitable and timely. In a matter of a few minutes, it can take you from downtown Doha to Lusail city.
What Can I Shop From Place Vendome Mall?
Place Vendôme Mall is a fantastic mall for everyone shopping in Qatar, from heightened fashion brands to designer shops, from local to global you can explore anything here.
Is Katara Towers Different from Crescent Tower?
No, Katara Tower is directed to crescent Towers. The style of the tower is inspired by the national symbol. Two swords are positioned in such a mode that they display a crescent.
How do I Get to Lusail Stadium?
Stadium Express Buses service will transport viewers 25 minutes walk from the stadium and run from specific Stadium Express Bus Hubs. Bus service begins four hours before the start of the match and ends one and a half hours before the final horn. The Hayya to Qatar 2022 app can be used to locate bus hubs.



Read More: 

Best Things to Do In Doha