How do you talk with the client for a business intent call? Be courteous, first of all. Make sure you let the client you're calling know who you are and what business you work for. Tell your client why you are calling and never sound impatient.
The best way to reach clients is through your phone call. Everyone knows a person who is moving! Nothing is more potent than word-of-mouth. Make it known within your social circle that you're an agent, and clients will come to you. People come for real estate advice. Helping your clients will always be worth it!
Your First Phone Call is Vital for Your Success
Enticing new clients is not what it once used to be. Firms have tried many different approaches to secure new clients in this day and age. One of the strategies you can use to secure new clients is phone calls. That is to say; one phone call can make a client shift from "potential" to a "new" client once the talk is over. If you are working as a real estate agent, you regularly contact clients over the phone. So, fixing your phone calls, most notably the first one, is vital for your success.
Sure, one might discuss other more important parts of being a real estate agent. Sure, there are. However, many people who ignore the matter of nailing the first call have since rued it. Namely, if you want to know what you have to do to nail your first phone call with a new client, you're exactly in the right place. This blog will find some top-tier strategies to help you secure a new client even before hanging up the phone!
Do Not Miss the Call under Any Situations
You're likely thinking: "Duh, I already know this." And we are sure you do. However, it is surprising that many new and trained agents do not have a routine for replying to their phones. These real estate agents either get lazy or are scared to speak via phone call. Hence, they like to contact new clients via email or text.
But, that isn't the right solution. Occasionally you can't come to the phone for many reasons. You have to find the time and deal with your new clients, whether rushing between meetings or running to make it to showings.
Replying to the phone call right away is important because that is when the client's interest in an apartment that you are selling or renting is at its peak. Even they hope you pick up the phone then, not later, at a time more suitable for you. And already they are calling; you can be 100% sure that they want to talk about the apartment you are selling or renting. Thus, you won't find a better time to reserve a sale and a new buyer. And as the smart people say, there is no time like the present!
Begin the Phone Call with a Warm Greeting
When you attend the call to talk to a client for the first time, you should start the talk as if you were talking to a friend. The real estate agents would vault directly into the phone call with their work. Yet, starting the phone call with a warm greeting and simple questions will bring you better results and kick off a more effective talk.
Once you have set a solid ground for your talk, you can resume with who you are and what you are selling or renting. Doing all of that will reduce any client's control over you. And you must be sure that they will because you are a stranger to them.
Even you will collect details about the client's plans. For example, you can find out their plans without asking them difficult questions like if they are ready to get their pay a commission or first mortgage. Avoiding questions will help you avoid a stressful condition for your client. It will make them feel more relaxed, secure, and ready to get into business with you.
Be Positive Yourself to the Phone Call
You have to go to work and, more usually than not, speak with people the whole day. If you have a bad day, you need to be on your A-game. If you want to sell or rent and close a deal, you cannot do with a hostile mood. If you wish to get favorable feedback from your clients, you have to be positive yourself. Alike, you cannot hope to have a good talk if you start it off sounding like you're having a bad day of your life.
And, we're sure that often you feel that way. And we get it. The only thing that counts for you and your business is that your clients don't pick up that power during your phone call. If they do, the options are that the deal you could have made is convicted.
Give Respect to Your Client as He is Important to You
If you cannot get to the phone, in any case, you will have to call the client back. When you call him, the first thing you need to explain to your client is if he has time to talk. And the new client might be busy or does not want to talk to you at that time.
By realizing and admiring his time, you will set a better relationship with your client—a relationship filled with mutual respect and professional civility. Further, you won't waste your time with a client who is not in the right headspace to take what you offer quite.
Be Flexible
It will be best if you are flexible for any situation. Use your first phone call as a chance to know about your client's tone and tempo. If your clients understand everything you're saying and your dealings with them for a few minutes, the next one might not be the same.
Therefore, maybe the next client will be a chattier, and you might find yourself talking to them about their favorite hobbies for 20 minutes. Yet, no matter how tough the talk is, you have to bear and adjust to how your client functions. Stick to their tempo, and you will close the deal in no time!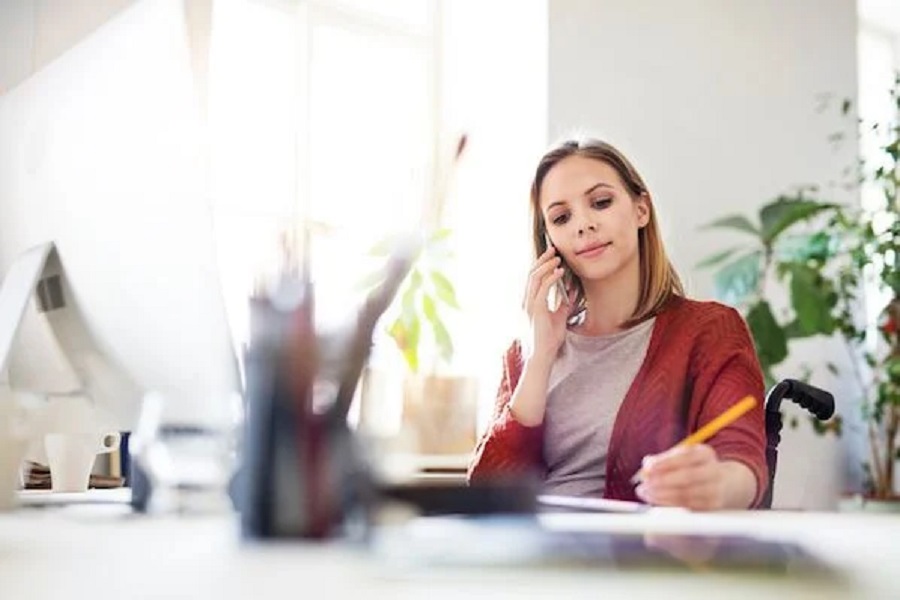 Prove Your Ability to Convince Your Client
Proving your ability is one of the most required skills. It fills the client's breaks about the selling/renting or buying process. Knowing what your client is looking for, you will invest confidence and trust in your relationship if you provide the details. The client will feel secure and most likely prefer you to help them rent, buy or sell their home.
A good strategy you can use to prove your ability is to explain the distinction between co-ops, condos, and condops to the client. Buying one of these property types requires knowing the exact contracts and costs. Even, it requires you to have a few gags up your sleeve. That will let you assess your client's knowledge and fill the gaps. Hence, you will prove your expertise to your clients that you are the right agent for them.
Read Also: 

How To Find Cash Flow Properties
Let the Buyer Take the Lead
Let the client take the wheel when the prefaces and the formalities are over. Your client will be precise and to the point, but he will want to speak his mind for a longer time. It would be best to let him say whatever he wants and let the talk flow his way.
Don't worry. Your time to speak will come. After listening to your client with full attention, he will most likely return the favor. So, sit back and listen. Make sure your client notices that you are paying attention and want to listen to what he says. He will not receive the comfort they seek and will be averted from doing business with you if you do not.
Quick Tips to Adopt on a Phone call to communicate with Your Client
Reply to the call within three rings.

Instantly introduce yourself.

Speak clearly.

Make sure you talk to them, not at them.

Bring the right energy level with you.

Only use speakerphone when necessary.

Actively listen and take notes.

Use polite language.

Remain positive.

Ask before placing someone on hold or moving a call.

Be sincere if you don't know the answer.

Be aware of your volume.

Check for and reply to voicemails. Consider tone on a scope. Take the samples above: "Anything else?" and "What else can I help you with?"

Use cheerful language.

Be brief but not sharp.

Respond on time.

Always use your client's name.

Talk their talk.

Be careful with gags.

Develop a support style guide.
Final Thoughts
After reading this blog, you have likely come to the same judgment as we did. Nailing your first call with a new client can decide whether you will do business with him or not. Similarly, phone call techniques can be your best buddy if you are a real estate agent. You can show so much with a new client over the phone.
You can sign up at Saakin Qatar real estate directory if you are working in Qatar to get more leads. Further, you connect with more clients through this portal, and it will provide you with more success in your career. The best thing is that you do it the right way. You will get enough information about the client, convey details to them, prove your ability, and secure future contact if you do. And by the end of the phone call, you will likely be able to enlist a new client if you use these methods!
Read More: 

What Are The Most Commonly Asked Questions In Real Estate?