As a real estate agent, you face many clients and colleagues. They look to you for the latest information and the best advice on sales, investment, and buying a home. In this blog, we have presented the most commonly asked real estate questions to guide you well to answer when someone asks you for your best insights.
The most common asked state questions to expect from home buyers.

The most commonly asked real estate questions to expect from property sellers.

The most common ask real estate questions from potential clients to real estate agents.
We will discuss shortly every category.
The Most Commonly Asked Real Estate Questions Do You Expect From Home Buyers
The home buyers can ask the agents the following common questions.
What is The First Step to Buying a Home?
A potential client approaches you to ask about the initial process of buying a home. You can guide him through the screening process and advise a reputable mortgage corporation.
Should I Sell My Home Before Purchasing A New One?
It is a primary question that a client needs to ask. If a client needs more equity to buy a new home, you can advise him to sell his current property before purchasing a new home. He can arrange temporary housing at the short-term rental elsewhere till the next purchase.
Should I Need A Property Inspection Before Buying It?
It is a good question, and you should advise having a property inspection before purchasing it. Moreover, a home inspector will assist you better in determining the home's value.
How does Earnest Money Work?
As a real estate agent, you can ask your client for earnest money as a deposit in cash or a cheque. The buyers can get extra time to conduct more property appraisals and financing searches through this money.
Should I Do A Final Walk-Through?
It is a highly recommended step that finally gives buyers a chance to inspect the property. It is a good step to ensure all repairs are done as per the contract.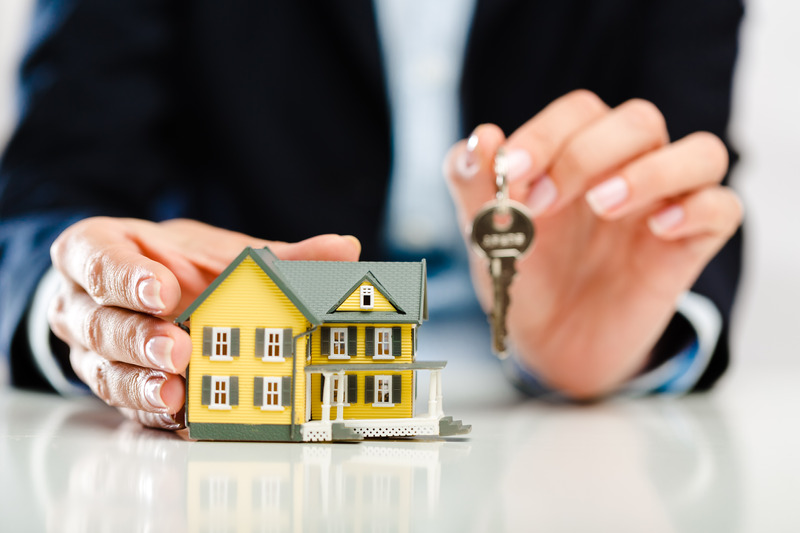 Should I View More Purchasing Properties Before Selecting A Home?
You can advise your client to view as many properties as they want by giving them access to your online now listings. It will satisfy your client and give him more chances to select the best option for him.
If I Think To Back Out Of Buying A Home, What Will Happen?
If the client is confused about the property, he will have to forfeit the earnest money, around 1 to 2% of the sale price.
What Is The Mortgage, and Is It Helpful?
Mortgages are dipole for property loans that you use to finance a property. Most people utilize it with a fixed interest rate, and it gets paid off over some years. You can elaborate on the mortgage process and its works. Your client will decide whether he's going to use it or not.
What Is The Method of Using An Escrow Entail?
It is a term that refers to a third party that is hired to manage the property transaction and related documents.
The Most Common Asked Real Estate Questions To Expect From Home Sellers
The client who sells his property approaches you to ask some questions like it.
How Can I Prepare My House Before Selling It?
You can help your client by advising him to prepare well before selling his property. He should maintain and repair all work properly. The house should look clean and decluttered with no damage insight, and it will increase the value and price of the selling property.
How Much Time Does It Need To Sell My Home?
It depends on the market trends. You can tell your client by evaluating the current market's real estate and selling trends.
Is It Good To Have A Home Inspection Before Selling It?
A home inspection is a good matter before selling it. Some home buyers hesitate to purchase a house without a home inspection. So it is better to manage it before selling it out. However, some buyers have their inspection before purchasing process.
What Is The Selling Price Of My Property?
It is the most common and interesting question that every client asks. The selling price of a property depends on multiple factors, and the location and condition of the property and construction determine the price. However, home prices vary depending on demand and supply. You can guide well to your client through a different logic.



Read Also: 

Things To Ask Your Real Estate Agent
What Is The Commission Fee of A Real Estate Agent?
It is a common question that every client will ask you before listing their properties for sale. You can guide the real estate commission and some real estate agencies that work at a discounted rate. What is your fee according to the market trends?
What Is The Value of My Property As Compared To The Market Value?
You can guide this question to your client according to the local property market's current buying and selling trends.
Are Real Estate Prices Negotiable?
Always the current market situation will determine the real estate prices negotiation. Homes property list price and how much it sells for is always different. If you are dealing with a buyer, you can expect the property to be able to purchase for less if there is less demand than supply in the market. Similarly, if you are dealing with a seller, you expect usually to sell for less.
Some Commonly Asked Questions That Potential Clients Ask the Real Estate Agents
Are you a part-time or a full-time real estate agent?

Are you familiar with the neighborhood?

Have you enough knowledge of the current local market and property trends?

Have you sold properties before?

Do you work independently?

Are you connected with the association?

Have you got your real estate license? Can you show me?

How many clients and sellers are you dealing with currently?

What is your experience in the real estate business?

What are your listings average on a day for the local market?

What is your list-to-price ratio?

Do you have a further recommendation?

What is the time to contact you?

How can you help me sell a home?

What should my down payment be on buying a property?

How to choose the right mortgage company?

The client can question the real estate market.

The client can also ask real estate questions on social media

Usually, clients do not ask tough real estate questions but the investors and Realtors do.
Real Estate Questions to Ask Clients
A real estate agent can ask some common questions to his clients.
Questions to Ask Clients
What are your wants and needs in your home?

What is the motivation for buying a home right now?

Do you know the cost that comes along with purchasing a property?

Are you engaged with another agent for buying or selling your property?

What has your experience been with other real estate agents?

What is your desired location to live in?

Which kind of features do you want in your new home?

How can we contact you?

What would you consider a deal-breaker?
How to Find the Best Real Estate Agents in Qatar
Saakin Qatar is the trusted real estate directory that shows you the best real estate agent contacts. You find the top-ranked real estate agencies through this portal. You also discover properties for sale and rent through the listings of this website. Saakin guides you about investment perspectives and real estate market trends.
Conclusion
All the discussion above shows some definite common questions in real estate in different situations. Whether you are a real estate agent or a client, you can get help through these commonly asked questions to know the basic needs to ask. The buyers, the sellers, and the agents all have different strategies and end categories to inquire about. Whatever you're planning to execute the next level of work, you should research well before buying or purchasing any property.



Read More: 

What Is The Future Outlook For Real Estate In Qatar?