There is wide exposure in a hotel management career, especially when you go abroad to explore. You can obtain a hotel management diploma or a certificate and other related degrees. There is a large scope for a hotel management career in Qatar, and it has many high-end hotels and hospitality jobs to offer. If you move to Qatar, you can pursue your career in hotel management to gain international exposure which comes with a set of benefits.
If you get a hotel management job, you acquire a new experience by interacting with people from different languages and cultures. Get quality education through university; hotel management courses; you gain practical experience, giving you more benefits and understanding of career management.
The experience will expand your understanding of the global industry to know how hotel management is. You will get hard and soft skills familiar with innumerable industrial training opportunities to practice. These factors can build a strong network to increase your professionalism and enthusiasm.
Job Opportunities in Hotel Management
You can get different job opportunities in hotel management; some of those are,
General manager

Front office manager

Event manager

Chef

Restaurant manager

Executive housekeeper

Food and beverage manager

Hotel manager
Which Skills Required For A Hotel Management Job?
Every kind of job has basic requirements and responsibilities. However, to establish a career in hotel management, you need to have professional attributes and management skills. Excellent communication skills to handle different customers instantly add strength to your goodwill.
You must have disciplined leadership skills with creative and original flexibility. Your cool attitude, problem-solving attribute, and good organizational skills fetch benefits to your career.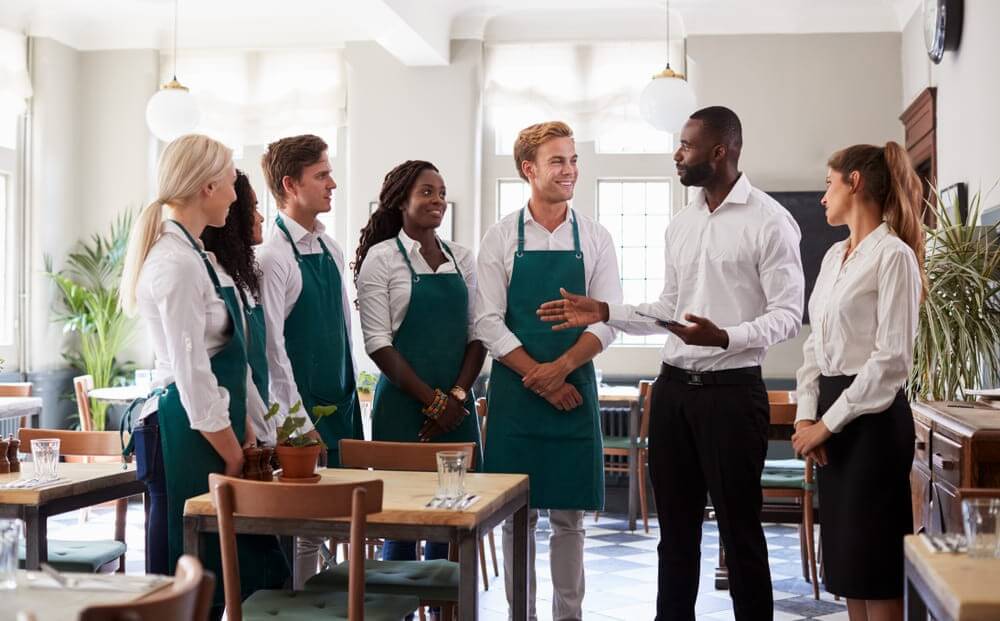 Benefits of a Graduate Degree in Hotel Management
If you have graduated in hotel management, you get exciting job opportunities in restaurants, hotels, guest houses, and club management. You can even have job opportunities in airline catering, cruise ship hotel management, hospitality services in various organizations, hospital administration and catering, hotel and tourism association, entrepreneur, and food stylist.
Also Read: 

How to Apply For Qatar Airways Jobs
The Famous Companies that offer Hotel Management Jobs in Qatar
Accor Hotels

Kempinski Hotel

Nasir Bin Abdullah & Sons

Jawad Business Group

Hotel- Met Global

Star Services Qatar

Hospitality Development

Ramada Encore Hotel Doha

Doha Seef Hotel

And many more
Read Also: 

What are The Highest-Paying Jobs in Qatar?
How do you Find Hotel Management Jobs in Qatar?
You can find a job in a hotel management career in different ways. Furthermore, you can contact a recruitment agency in Qatar. You can even apply for hotel management jobs using employment websites. Different hotel management jobs listed on websites and classifieds provide you a chance to apply.
You can post your CV directly to the companies offering the job. You can get knowledge about hotel administration jobs by reading newspapers, and you can have relevant job advertisements through social media platforms.
If you have intentions to start your career in hotel management in Qatar, you can come to Qatar and search for a good opportunity for yourself. You can also explore your career by connecting with people and searching for a good option for you.
The Average Salary of a Hotel Manager in Qatar
If you find a hotel manager job in Qatar, you earn around 28,100 QAR per month. The range starts from 12,900 QAR to 44,100 QAR. Furthermore, the salary includes transport, accommodations, and other allowances. The salaries vary as per the qualifications and experience or skills.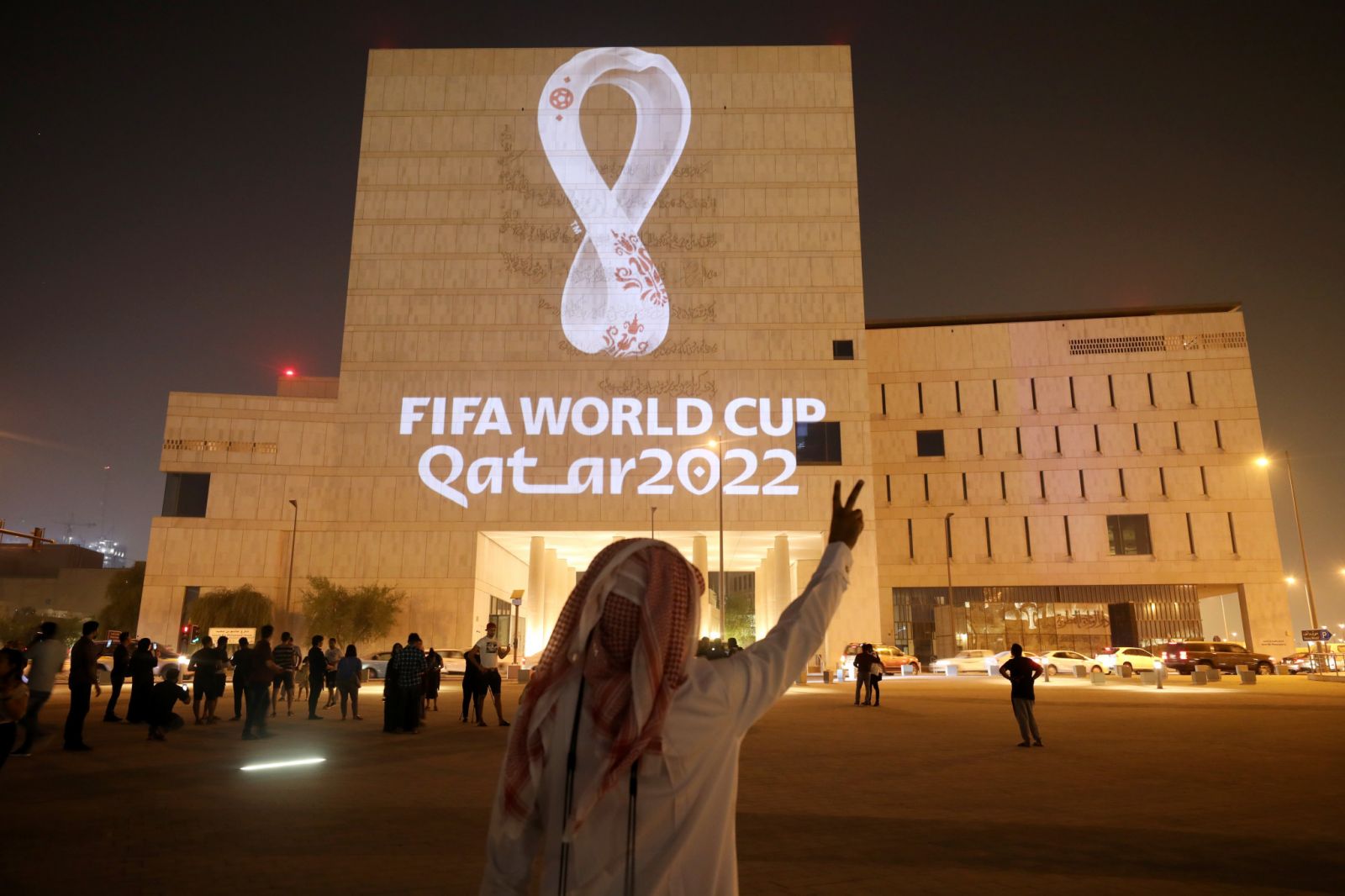 The Influence of FIFA World Cup 2022 on Hotel Management Career Opportunities
In every sector & industry of the country, the development is ongoing because Qatar will host the FIFA World Cup in 2022. It manages more places in hotels to host visitors and football fans. So the opportunities for employment and jobs in hotel management careers will grow and increase. You can find different options all over Qatar, especially in Doha, because the visitors and industrialists tend to have more ventures in the busiest city of Qatar.
You can visit different websites that are posting hotel managing job descriptions. You can contact the companies directly and search through newspapers. You can even contact the recruitment agencies to get the best employment opportunity for you.
You can find illuminating articles and a city guide on Saakin Qatar. Thus the country has more opportunities for hotel management jobs. Go ahead to explore your career and achieve a successful future ahead.
Hotel Management Diplomas and Courses
There are many diplomas and degree courses to start a successful career in hotel management. The best hotel management courses are,
- Bachelor of hotel management

- BBA In hospitality, travel, and tourism

- BA hotel management

- BSC in hospitality and hotel administration

- Bachelor in hotel management and catering technology
There are different diplomas in hotel management courses;
Diploma in hotel management

Diploma in housekeeping

Diploma in aviation hospitality and travel management

Diploma in hotel management and catering technology

Diploma in hospitality management
There are certain different hotel management courses you can do after your graduation in hotel management. These courses are for specialization for getting hired resignation in a hotel management career. These are,
Master of hotel management

Master in tourism and hotel management

MBA hospitality

MBA in hotel management

M Sc in hospitality and hospitality management
What kind of Skills and Education, do you Learn through these Courses
You learn communication skills, hospitality manners, hotel housekeeping and event management, front office procedures and dealing, and the skills to improve employee and public relationships.
You learn strong skills to provide food and production services, manual planning and designing, catering services, hotel rules, and regulations according to law and business law, behavioral sciences, and environmental science.
In short, you learn and practice enough while studying these professional courses, and you can do these degrees and courses in different hotel management colleges and universities.
Conclusion
To conclude, we can say that the hotel management career is the best decision in your practical life. If you have done courses or a certain degree, it creates the best opportunities for you and your career direction. You can explore the real and progressive mode of life through this job.
Read More: 

8 Most High Demand Jobs In Qatar