For the last two years, Doha has seen changes in real estate trends and the market. The year 2020 began with an ample supply of units that continued through the year into 2021, with a lowered demand in the market due to COVID- 19. However, market trends have moved into internal tourism, which was established with the raised demand for holiday homes.
The market of luxury furnished properties has seen a downwards move, with family long-term rental contracts. On the other hand, holiday homes have been a great change of view for families looking for a townhouse, bungalow, or chalet on the beach. It formed an internal growth in tourism for residents and raised the demand for holiday home properties.
Moreover, leasing activity dropped with the opening of entertainment such as malls and hotels, and modifying tenants' movements. Several villa developments and compounds in Old Airport and Al Wakra areas watched an overall fall in rental activities. Yet, investing in holiday homes for residents in Lusail and West Bay, whether for sale or short-term rentals, became a trend in the market and a way to cope and vacation within edges.
What is a Holiday Home?
A holiday home is a place that people own to holiday in, in a different location from the home they usually live in. You should book a holiday home in Qatar because there's nothing better than having a private place to call your home away from home while exploring Qatar. When you book a holiday house in Qatar, you can yield mixed comforts and relax in your own space.
FIFA World Cup 2022 Increasing Demand for Holiday Homes
With the 2022 FIFA World Cup closing, demand for holiday homes is hoped to rise. Adding a change in the internal economy and increasing tourism, local and foreign, is set to rise real estate demand. Moreover, KPMG analytics, with the global limelight surrounding Qatar and a counted 1.5 million internationals expected to visit in 2022, sets out a favorable upward trend for real estate.
It also involves residents who want to take advantage of this rising market, expecting the rental demand to increase following the 2022 FIFA World Cup and selecting available homes. In turn, buy-to-rent and personal use are hoped to grow in the second half of 2021, resulting in great returns for current and new property owners.
Holiday Home in Qatar is Open to Foreigners
The wrong premise that the market will decline after the 2022 FIFA World Cup is a myth. The real estate industry fell but stayed steady throughout the imbalance and unrest the country has gone through with COVID-19 and the siege. In turn, the market can only rise over the next few years.
The gradual lifting of restraints and opening of international borders offers more space for ex-pats and foreigners to return to Qatar for leisure, investment, or work.
For a future vision for Qatar, the trend of having a holiday home is hoped to continue and become a new model lifestyle for nationals and residents. It will open a new type of tourism in the country that will attract foreigners to use and invest in it.
The demand is still there, but the kind of demand is changed. Further, the search for additional living space and a more relaxed lifestyle has led many residents to move out of the city, creating a new home of holiday villas or "the suburbs."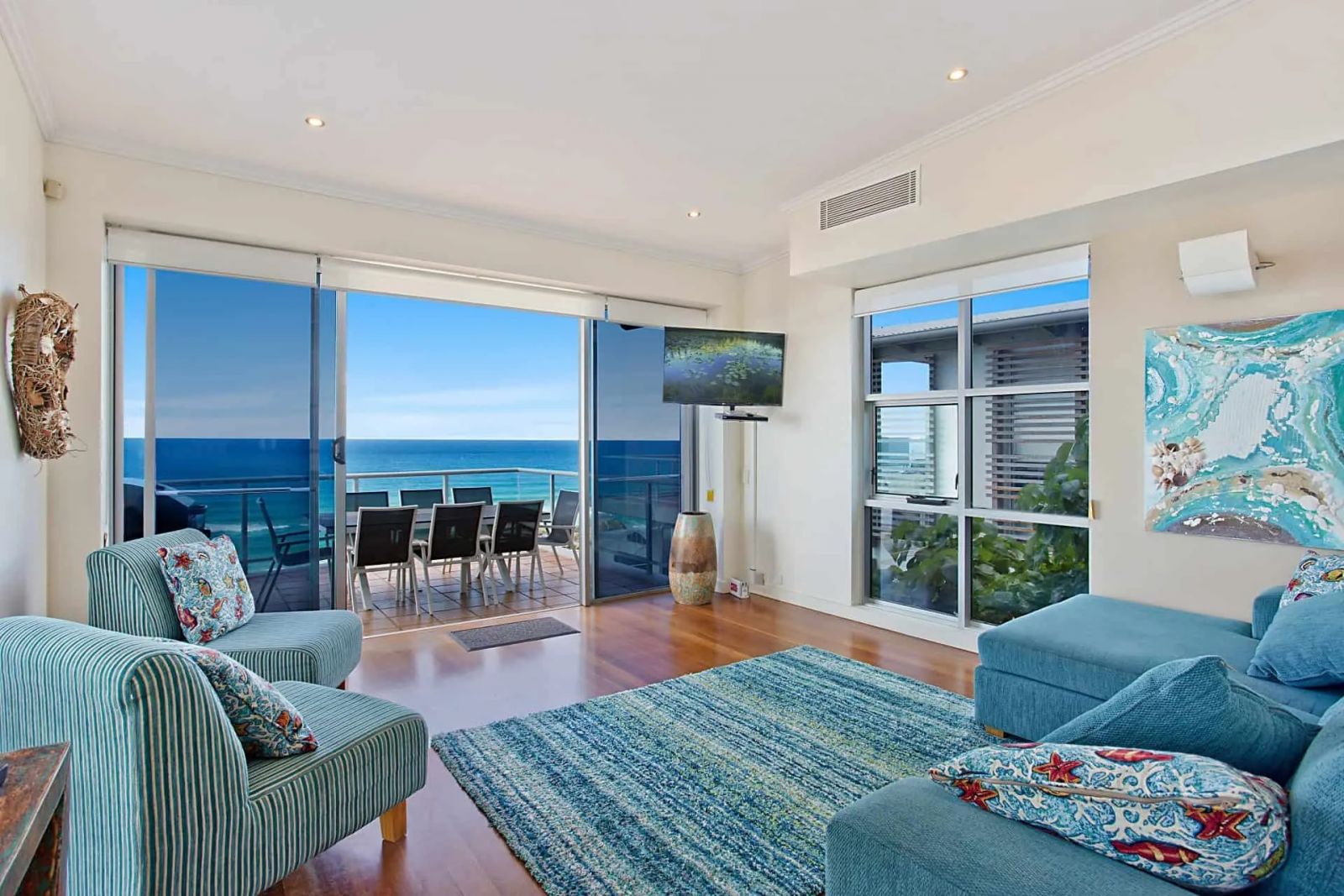 How Can You Get Benefits from Holiday Homes?
Are you curious about earning extra income?
Rent your home and enjoy the benefits of a holiday home.
What you need to know
Are you a villa or an apartment owner with a spare property looking for extra income?
Rent it now to travelers worldwide on one of the various platforms that offer holiday rentals.
What are the Benefits?
First and top, you'll be able to generate income. Your holiday house can be used as a money earner, and your

license is free of charge

.

If you like being a host, this is a great way to welcome people from all over the world, experience their culture, and present exceptional Qatari hospitality.

Saakin Qatar can help you find the best holiday homes in Qatar through listings.

Other governmental entities can use units to accommodate their special guests or events.



Read Also: 

Top 10 Coffee Shops In Qatar
What Amenities Are Available in A Private Vacation Home?
Dream big when thinking about what you want in your Qatar rental house! Depending on your budget and the area, you'll find amenities like a private pool, hot tub, free parking, a fully-equipped kitchen, in-home washer and dryer, Wi-Fi, and a beautiful view or easy entry to local sightseeing spots. You easily filter your search results by access to ensure that everyone in your party will be comfy.
The holiday home offers accommodation with free Wi-Fi, air conditioning, a restaurant, and a bar.
Each unit features a kitchen with a dishwasher and a microwave. Each also comes with a safety deposit box, a satellite flat-screen TV, ironing facilities, a desk, and a seating area with a sofa. There is a private bathroom with a hot tub in some units, bathrobes, slippers, and a hairdryer.
24 Hour Security

Huge size Apartment

Free Parking

Free Internet with BOTIM Enabled

Free Maintenance

Free Gas

Free Pick & Drop to Metro Station

With Full of Amenities

Free Swimming Pool

Free Gym

Fully Equipped Huge kitchen

Fully Equipped with Furniture

Dining area

Dewa not included

Brand New Washer & Dryer

Laundry Room

Huge Size Washroom

Immediately Move-in Option

Family Gated Community

Excellent Location

Free Cleaning ( T & C apply)

Near Metro Station

Furnished

Balcony

Barbecue Area

Built-in Wardrobes

Central A/C

Children's Play Area

Children's Pool

Concierge

Covered Parking

Kitchen Appliances

Maid Service

Maids Room

Pets Allowed

Private Garden

Security

Shared Gym

Shared Pool

Shared Spa

Vastu-compliant

View of Landmark

Walk-in Closet
How Do I find the Best Deal for a Vacation Home in Qatar?
Begin by entering your trip dates to see what type of Qatar rental houses are available. Use the map to zoom closer into the areas or zoom out to include more locations. Use the filters on the left side of your search results to narrow down by star rating, price, number of bedrooms, amenities, and more—the website makes it easy to score the best deal for your budget.
Some Famous Holiday Homes in Qatar
Holiday Villa Hotel and Residence City Center Doha

Al Liwan Suites

Royal Mirage Hotel

Aleph Doha Residences, Curio Collection By Hilton

Al Najada Doha Hotel Apartments by Oaks

The Curve Hotel

Sedra Arjaan by Rotana

Marriott Executive Apartments City Center Doha

Fraser Suites Doha

Imperial Suites Hotel

Royal Mirage Hotel

La Villa Inn
Final Thoughts
Finally, the holiday home perspective discussed above is hoped to be seen in the coming trends. Saakin Qatar has listed many affordable holiday homes, aiming for higher property norms and luxury interiors that can adjust local investments that desire to take benefit of the rising market and nationals and internationals seeking to vacation and experience Qatar, where they could enjoy unique amenities a cozy, stress-free lifestyle.
You can find incredible Qatar vacation homes for all types of budgets: between and per night. The more amenities the rental has and its proximity to popular places, the higher the price. If you want a great deal on your vacation home in Qatar, consider visiting when prices are usually lower. It will be best to invest in holiday homes for earning.



Read More: 

How To Find Cash Flow Properties