If you are moving to Qatar temporarily and have not committed to buying property yet, you should go for a rental place to live. Of course, purchasing a property comes with a high price. So it would help if you considered renting a property in Qatar first. You want a peaceful place to live. Moreover, it would be best if you prefer comfort at your home. If you have a family along with you to live, you should get a villa for rent in Qatar.
You should rent a standalone villa if you want a high lifestyle with luxury. If you want a good rental place, you should get a rental villa in a compound. Here, we will have a complete guideline about; How can you get villas for rent in Qatar?
Things to Consider First, When You Get A Villa for Rent
The documents you need for renting a villa

Selection of the place and luxury level according to your budget

Deciding on a property type

For this, you need detailed information about all kinds of villas for rent in Qatar.

Take help from a real estate agency

Rental prices conditions

Tenancy or Occupancy contract

Conclusion
The Documents You Need For Renting a Villa
ID copy

Proof of employment

Your passport copy

12 post-dated cheques for a yearly payment plan

One security deposit cheque
Selection of the Place and Luxury Level According To Your Budget
You decide on a city or district to reside in. Then select a location and the rental price that you find on different scales. It is determined according to the luxury and facilities. So, you choose it as per your financial criteria.
Villas Types in Qatar:
Standalone Villas for Rent
These villas are immense, with a garden and swimming pool inside. However, these are more expensive to rent but a more suitable choice for housing. It is the priority of such families who prefer comfortable living and exquisite style.
The villas possess more extensive living areas, dining areas, a kitchen and swimming pool, and servant rooms. The villas have master bedrooms with tiled bathrooms, exceptionally designed.
Additionally, the villas provide you with a convenient and independent grand lifestyle to feel the beauty of living. There are also compound villas for rent. It is the choice of big families for a living, providing essential facilities and amenities.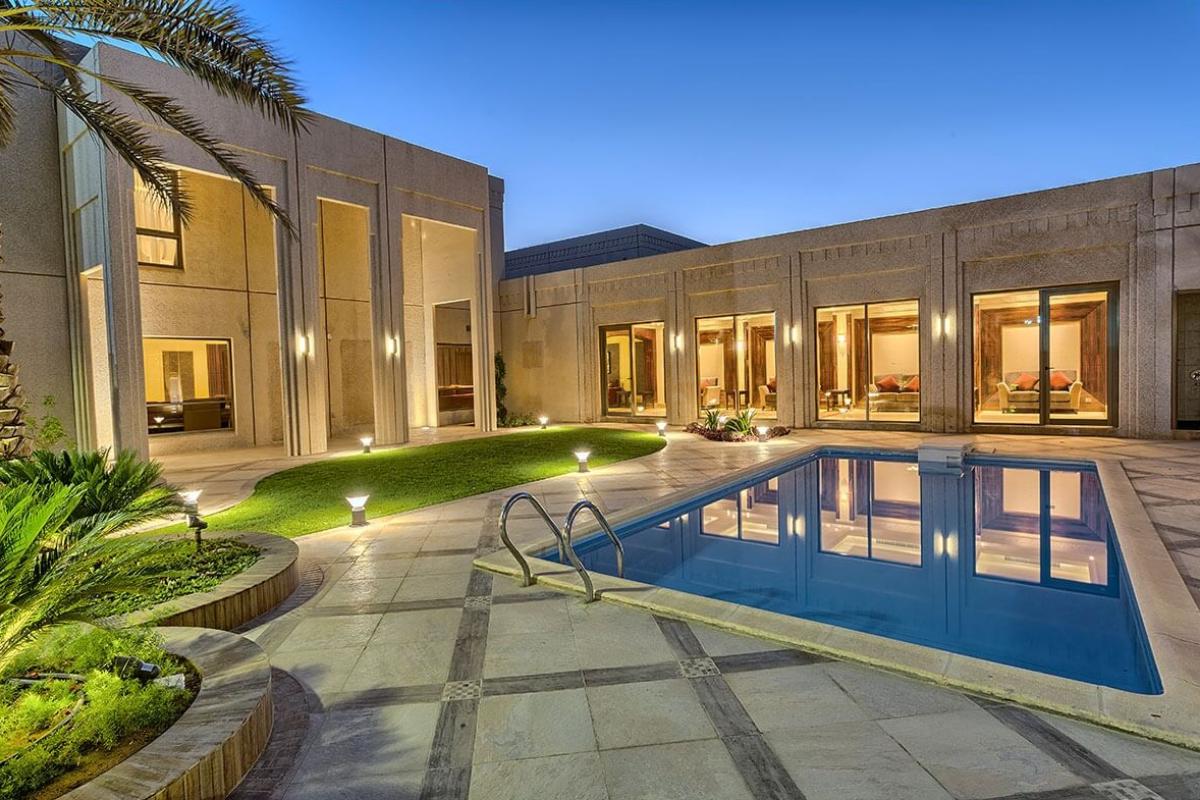 Compound Villas for Rent
Organizing accommodation is one of the major challenges for foreigners. Qatar proposes various properties for rent, and a compound villa is one of the best options for families. The compound villa for rent in Qatar is a family-friendly and comfortable type of living place.
Compound villas are suitable for living in a gated environment, and the place is perfect and secure for children's convenience. However, the compound villas vary in rental price according to attributes, surroundings, facilities, and locations.
Description of a Rental Compound Villa
Some compound villas are modern in style and design. You'll find relative villas beautifully landscaped with green areas in any competitive compound. These compound villas have excellent amenities like a pool, gymnasium, mini-stores, tennis court, basketball, laundry, dry cleaning, maintenance services, and much more. These compounds are incredible, providing a spacious and perfect environment, and you feel relaxed while you live here.
The amazing features, design, and stunning surroundings appeal to you to live in such a convenient place. Usually, a compound villa has a ground floor and a first floor.
Mostly you find a compound villa consisting of big dining and living areas with a kitchen. It has common and master bedrooms, a centralized AC system, bathrooms, maid's rooms, parking, built-in wardrobes, and other advantages.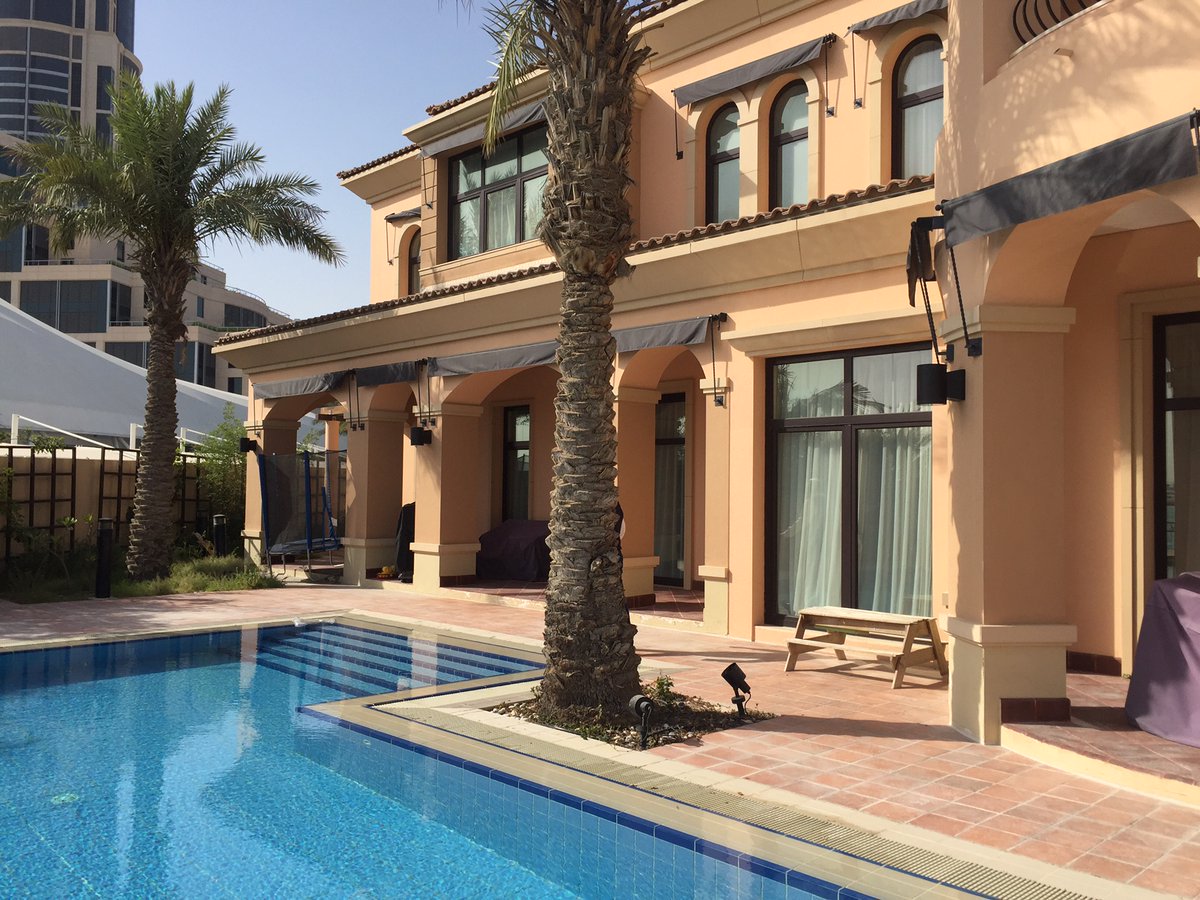 Commercial Villa for Rent in Qatar
Investors always explore prospects to expand their business to obtain more earnings. In the potential of investment, Qatar presents distinct properties for rent. If you are scouring for a good investment opportunity, you should consider a commercial villa for rent in Qatar. People finance and obtain better advantages from a high return through renting a commercial villa.
You can discover a good and luxurious commercial villa across Doha and Qatar. The priority of a foreigner is always to invest in a business that gives him a good return. If you lease a commercial property, you can have a profit, and you regularly get earnings and other benefits if you rent out a commercial villa.
More about Commercial Villas Features
Firstly, the rental price of a commercial villa varies according to the requirements, objectives, and preferences. Leasing a commercial villa delivers more benefits for your business status. The villas have furnished floors with elevator service, and the building has rooms with bathrooms and a kitchen. Reception and office or staff rooms are also functional for the business.
Furthermore, it is worthwhile and brings your business investment possibility. If you have plans to invest, you should get such a proportion. You can hire a commercial villa to accommodate your laborers or staff.
According to your essentials, the villa's interior reflects the type of business provision you can determine. The commercial villas have a typical design structure with all installations and amenities. The building has a centralized AC system, safety, and security management, a parking area, outdoor space, an equipped gym, sports clubs, a pool and kid's playing area, and eco-friendly surroundings.
In addition, the surroundings are awesome, secure, and cozy. The commercial villa is expansive and spacious as it belongs to the commercial purpose, and the extravagance and structure designs are marvelous. In short, renting a commercial villa is a good option for investment incentives.
Villas in Different Areas
There are multiple options for renting a villa in different areas of Qatar. The extensively wonderful villas you find in the prime locations of Doha. There are four bedrooms, and high-standard villas in the Pearl, and Al Waab has a wide range of 3 to 7-bedroom villas. Mostly, four-bedroom villas are priced between QR 15,000 -- 20,000 /month.
Ain Khalid is a popular residential area where you can find new compounds and standalone villas, close to many schools and malls. West Bay Lagoon has a variety of beautiful waterside villas. In any area, you can get a standalone villa from QR 30,000 -- 50,000. Furthermore, independent and standalone villas are in the Old Airport area, Al Thumama, and exceptional five-bedroom villas in Al Wakra.
Take the help of a Real Estate Agency.
Mostly, you find all types of properties on online portals, and you need a real estate agent to get you a rental property. Following are the resources to acquire the best rental villa are:
Real estate directories

Real estate agents

Legal assistance

Saakin Inc is the best real estate portal that delivers all the related services to get a required villa for rent in any area of Qatar. It manages tenancy contracts and other particulars to accomplish the task.
Finding the Best Villa for Rent in Qatar
You find exquisite compound residential villas in different areas of Qatar. Saakin.qa is a real estate directory that caters to renting a property in Qatar. Through this portal, you can easily get a compound villa for rent. We facilitate the tenants and ex-pats to rent the best residential villas, and we deliver the best and most promising real estate consultancy services to renters.
We launch the listings on the website to widen the rental property market for people. Our services for renting properties and filters on the portal assist you in finding the most suitable compound villa for your living. So get an exclusive compound villa for residential purposes and rental purposes. We are available to help you out in any matter related to renting a property. Get our real estate services to make your search easier.



Read More: 

Things To Consider Before Buying A Villa In Qatar!