In response to worries about declining immunity based on the latest variant's worldwide spread, Omicron, booster doses of the COVID-19 vaccination are deployed in most countries. The variation seems highly infectious and has the power to lower vaccination potency. Qatar is also managing the booster doses to protect its people from the newest Coronavirus variant.
The Covid booster doses are being provided to people by the Ministry of Public Health to protect them from the more contagious variety and achieve high immunity rates. Thus, you can easily book booster doses in Qatar by calling a hotline.
Appointments for COVID-19 Vaccine Booster Doses:
Following six months from having their second COVID-19 vaccination dosage, Primary Health Care Corporation (PHCC) now provides COVID-19 vaccine booster doses to everyone. Persons eligible for the booster dose are contacted directly by PHCC to schedule an appointment. Ring the PHCC hotline at 40277077 if you are eligible and can make an appointment. PHCC's mobile app, Nar'aakom, is also used to schedule COVID-19 immunization appointments for a booster dose.
How to Get Your Booster Dose Appointment
Choose from one of the following methods to register for your appointment for Booster Dose;
MOPH Online Registration:
Register for the MOPH online program by filling out the form on the organization's website. When a time is scheduled for an appointment, they will inform you.

Call the PHCC at: You can schedule your immunization appointment by calling the PHCC call center hotline at 402770 77.

Use the PHCC Nar'aakom App to schedule an appointment.

Make an appointment at your registered health center.

If you need help, contact Hayyak at PHCC at 107.
Book your Covid-19 Booster Dose Appointments Through Nar'aakom
Download the app "Nar'aakom".

Get registered at the app.

Then log in to the app "Nar'aakom."

After receiving an OTP for identification, you will next complete a medical survey. It will also cause a self-box on the registration form to identify you're previously recorded and assigned Health Center.
​Additional Information
These age categories get priority while receiving the COVID-19 vaccine:
People who are older than 30.

The children who are under ages 12 to 18.

The user has three options for immunization dates and times.

You will be notified by SMS with the reference code once the application or request is filed.

You will receive a call from the medical center to schedule the time and date.

The booster dose booking will be confirmed by a message.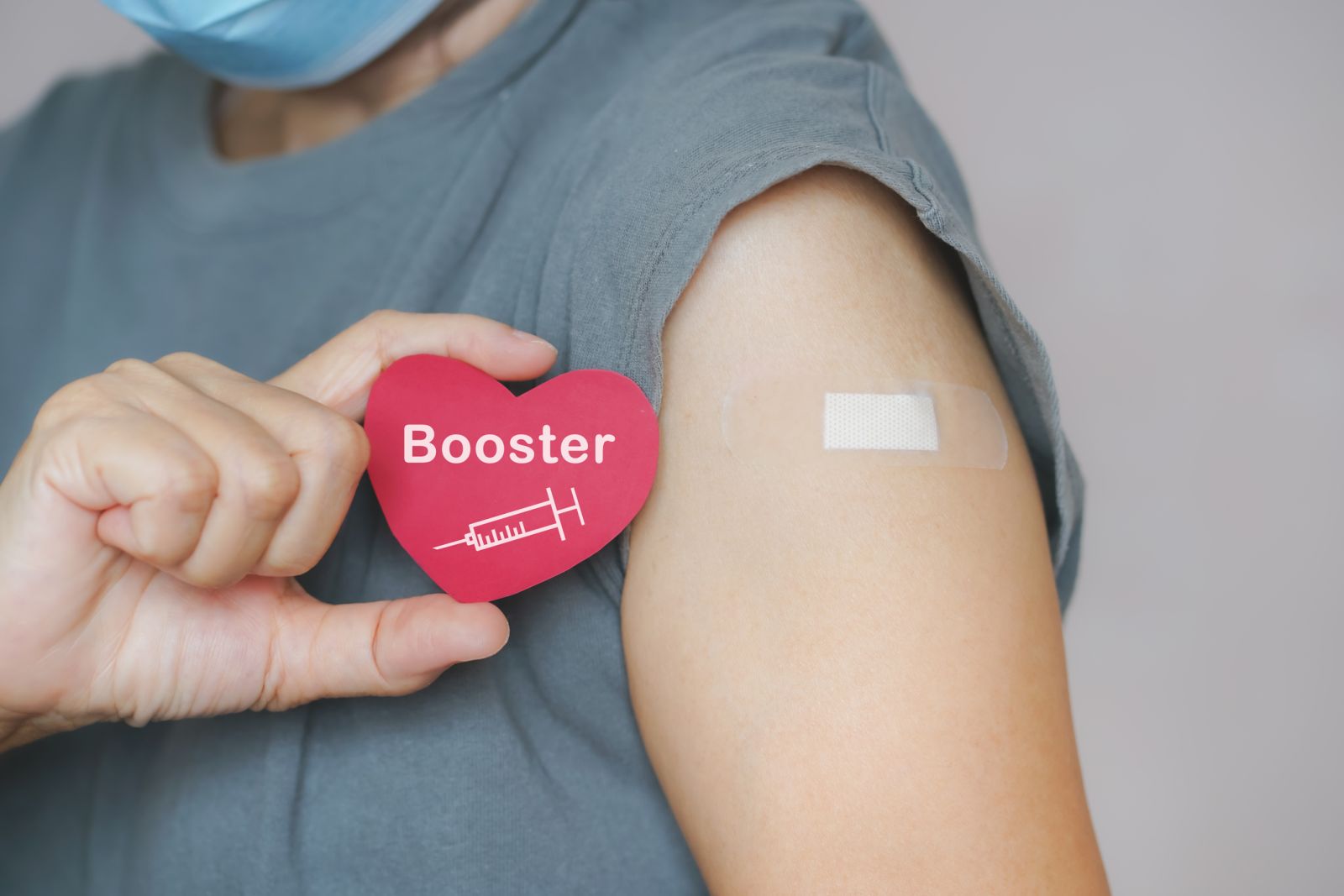 Eligibility for a Third Booster Dose of the COVID-19 Vaccine
All individuals who've already finished six months since taking the second dose of the coronavirus (COVID-19) vaccine are now eligible for the third booster dose of the vaccine, as reported by the Ministry of Public Health Qatar.
All eligible people should have the booster dose аs feasible no longer than nine months after receiving their second dose. They must have it to keep their Gold Vaccinated Status on Ehteraz. People who received their second dose over nine months ago will no longer have a Gold Frame on Ehteraz.
Anyone using the majority of public amenities, such as hotels, must have the golden status. After obtaining the second dose, people who intend to travel abroad must take the booster dose.
Pfizer-BioNTech COVID-19 booster doses for kids between the ages of 12 and 15 have now been approved by Qatar's MOPH. Children can directly obtain their booster shots at the main medical facility that is nearby to them.
Why Do You Need The Booster Dose?
Booster doses are now much more essential due to the advent of omicron. According to research, getting three vaccination doses—two initial doses and a booster—could help enhance immunity against newer variants like omicron.
According to Dr. Al Bayat, the Head of Qatar's MOPH;
Qatar's MOPH vaccination head, Dr. Al Bayat, advised that "the latest scientific evidence suggests that COVID-19 vaccine protection starts to wane after eight months". She also said that "everyone currently invited to get the booster is considered to have a higher risk of developing complications if they catch the virus because of their age or health status.
Dr. Samya Al Abdulla further confirmed that "the risk of side effects following the booster vaccine dose is no higher than the risk associated with the primary vaccine series."
Conclusion
The vaccine booster improves immunity, helping them to prevent COVID-19 severe consequences. More than 87 percent of Qatar's population has received all vaccine doses, making it one of the nations with the highest COVID-19 immunization rates worldwide.
Due to a drop in COVID-19 instances, Qatar has eased the related constraints. If everyone had received their booster dose, fighting COVID-19 would be easier.
To know more about booster dose eligibility, gold status, and the ways to book booster dose appointments, please visit the official website of Qatar.
FAQ
What is a booster dose of the COVID-19 vaccine?
The people who have received their second COVID-19 vaccine dose are eligible to take their next booster dose if they have completed the period of six months. The ministry of public health in Qatar has determined this eligibility. It has recommended the booster dose. This action aims to support the people's immunity power from an extra protective layer. These booster doses improve the immunity of the people. It is mandatory to take because the first primary vaccine starts to decline after six months.
Why is COVID-19 19 booster dose necessary?
The latest coronavirus variant, OMICRON, is dangerous to people's health as the primary doze starts to decline after six months. So, a booster dose intake is recommended for people to fight against this newest coronavirus variant. The booster dose will protect the people to fight against all variants of COVID-19.
How can you book an appointment for a booster dose in Qatar?
You can call the PHCC hotline to book an appointment for a booster dose in Qatar.
PHCC hotline: 40277077
Useful Resources
Who is eligible to take a COVID-19 vaccine booster dose?
Primary Healthcare Corporation in Qatar has declared that the people who have completed their first six months are eligible to take the booster dose.
Which are the booster dose vaccines in Qatar?
Pfizer-BioNTech and Moderna are the booster doses provided in Qatar.
What is the cost of the booster dose?
For every person, the Qatari government provides the booster dose free.



Read More: 

Should I Get Public or Private Healthcare in Qatar?