Qatar is a developed state. It has a highly conceived healthcare system that is among the top-ranked systems in the world. The government grants free or subsidized public healthcare services to its people. However, the ex-pats can apply to access health care services or get private medical treatments. The Ministry of Public Health supervises the healthcare system in Qatar. The two organizations govern the health care services;
The Primary Health Care Corporation

The Hamad Medical Corporation
You can get access to health care benefits in Qatar, including dental care, medical care, vaccinations, and emergency treatments. All these organizations have to be registered with the council for health care practitioners. All the country residents, including ex-pats who have valid ID cards and residence permits, can access public healthcare services in Qatar.
You can get these services by applying for a healthcare card. People who do not have health cards need private health insurance or pay for private medical treatment.
How much does it Cost to Get Healthcare Services?
The ex-pats can get health care services at a subsidized rate when purchasing from the Hamad Medical Corporation (HMC). The average cost of this card is 100 QAR, almost $27.00. Ex-pats can have private health insurance to access private medical services. The public healthcare budget is from government subsidies, and the government discarded a move to obligatory health insurance for Qatari nationals in 2015.
Nevertheless, there are procedures for a substitute insurance scheme that may also include ex-pat citizens. Many Qatari residents are ensured access to free or subsidized healthcare through Qatar's public healthcare system. At the same time, more expensive private care exists for those who wish for more immediate or more specialist treatment.
How Can Ex-Pats Register for Health Care in Qatar?
You can apply for health care through any primary healthcare center in Qatar or Hukoomi; the official website. The cost of the card is 100 QAR for the ex-pats and 50 QAR for Qatar nationals.
These documents you require to apply for the card,
Copy of passport and a valid ID card copy of Qatar

Valid residence permit

Photographs

Address

Vaccination card if the applicant is a child

The ID of your sponsor, if need
You will get the card immediately or collect it in a few days.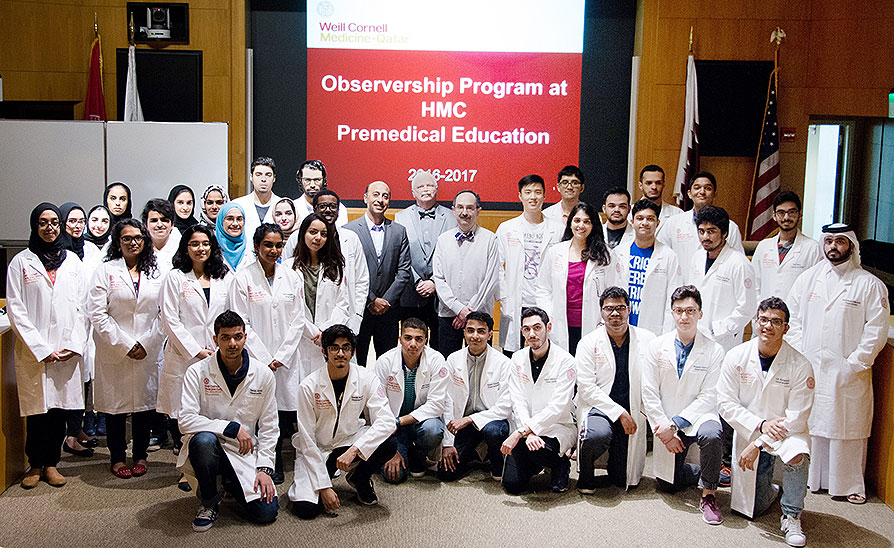 Doctors and Medical Specialists in Qatar
The doctors and medical specialists work in the state and private. There are almost 2.5 plus doctors for 1000 inhabitants in Qatar. You can make an appointment to have a private medical specialist. The country provides the best and most experienced doctors to facilitate its people. You can search for a doctor on the website;
Council for Health Care Practitioners
Private Healthcare in Qatar
The growing population and increase in ex-pats have promoted private medical healthcare services. Additionally, any resident gets access to private healthcare services without a card. However, it is expensive. You get frequent treatment and specialized services, and you find more likely to see English-speaking doctors and healthcare professionals.



Read Also: 

Average Living Expense In Qatar
Healthcare for Women and Children in Qatar
Qatar provides the best healthcare services to women and children. The largest hospital in Doha is the Women Wellness and Research Center, and it provides world-class medical services to women. Primary Health care centers, hospitals, and clinics provide pediatric and special healthcare services to children.
There are several emergency centers across the country to deal with the serious health issues of children. The available Vaccinations are free through the national immunization program.
Top 7 Hospitals in Qatar
There are private hospitals, public health care centers, and public hospitals in Qatar. Hamad (HMC) runs 12 public health care centers.
Hammad General Hospital

Rumailah Hospital

Heart Hospital

Al Alhi Hospital

Doha Clinic

Al Emadi Hospital

American Hospital
These hospitals provide excellent medical treatment and emergency treatment to visitors and residents. To have English-speaking staff, foreigners prefer to have private medical treatment.
Healthcare Centers and Clinics in Qatar
Additionally, the government has organized an array of healthcare centers. These include infectious disease centers, specialist care centers, and other medical clinics to provide frequent health and medical aid.
Pharmacies in Qatar
The government has organized many pharmacies to provide medicines and related accessories. The pharmacist can assist you in purchasing the right medicines you need, prescribed by the doctor or medical professional.



Read Also: 

8 Most High Demand Jobs In Qatar
What to do if you Confront an Emergency?
There are emergency service numbers and ambulances. Easily, you can contact the ambulance service, firefighting staff, or police anytime. HMC runs ambulance services across Qatar.
Other Resources of Healthcare in Qatar
You can contact other associations related to the health care system. Some of those are,
Ministry of public health

Hamad Medical Corporation

Primary Healthcare Corporation

Qatar Council for Healthcare Practitioners

Hukoomi
It is a government portal where you apply for a healthcare card.
The Covid-19 Situation in Qatar
COVID-19 infections are increasing in Qatar. The effects of the COVID-19 situation influenced the country. All the medical centers and hospitals are active in providing immediate treatment to the patients. The country has administered almost 5,479,206 Dozes of COVID vaccines so far, and it is 96.7% of the country's population.
The country has experienced severe effects during pandemics. And now the new variants delta and Omicron Are affecting people's health. The government struggles to face coronavirus patients and prevent this dangerous disease from spreading.



Read More: 

Why Should You Invest In Qatar?