When you decide to live in Qatar, you have to buy a residential place for living. Usually, a residential apartment is a foremost choice. There are numerous furnished and unfurnished apartments for sale in Doha. The apartment is a self-contained residential unit in a building, and you can buy a residential apartment for living. The whole city has a lot of best-selling apartments.
You can buy with the flexibility of choosing an obligatory location based on your financial standards and size according to your family's requirements. Doha is the center of Qatar, and it is a modern city with the beauty of skyline towers and buildings. Moreover, it offers highly luxurious, contemporary, and excellent apartments for sale. You discover ultra-modern, great, and perfect living apartments in this city.
Purchasing an Apartment in Doha
A fully furnished apartment includes three to five bedrooms. The price begins for an average three-bedroom furnished apartment is 2,650,000 QAR. You can own a selling apartment on six yearly payment plans, excluding the lease cost. When you purchase an apartment, you have to pay a 30% down payment to the bank and the loan amount.
The attractive dwellings have a price concerning location; you can specify your demand by evaluating your business income and financial condition. You can also finance in a residential apartment building that brings you a 6% ROI. The country encourages investment by listing many properties for sale.
Best Places to Live In
Al Waab

Madinat Khalifa

Al Sadd

Abu Hamour

West Bay

The Pearl

Al Wakrah

Msheireb Downtown Doha.
Indeed, Doha is the capital of Qatar. It is a modern city with the beauty of skyline buildings and skyscrapers. It delivers highly luxurious, new, and excellent apartments for rent. The Pearl, Al Sadd, Lusail, Msheireb, West Bay, Dafna, Al Wakrah, Abu Hamour, Al Waab, Oryx Island, and Al Thumama are the locations you obtain the best and most great rental apartments. The apartments express the aroma of a high lifestyle and exquisite architecture.
In the Pearl, you find all types of apartments for any particular living provisions, whether you have to live alone or with your family. The beautiful view of the ocean captivates you, of course. Moreover, the architectural diversity recommends multi alternatives to choose the needed resident apartment.
Apartments for Sale in Doha
Studio Apartments

Furnished Apartments

Semi-Furnished Apartments

Unfurnished Apartments

Serviced Departments
You find a wide range of apartments for sale in Doha, which come with all essential benefits and conveniences. Mostly, the rental apartments are unfurnished, and there are furnished apartments to increase the rental trance. The most wanted and expansive apartments for sale are in Doha, where most people exist. There are expensive and modern apartments with ideal locations and great perspectives.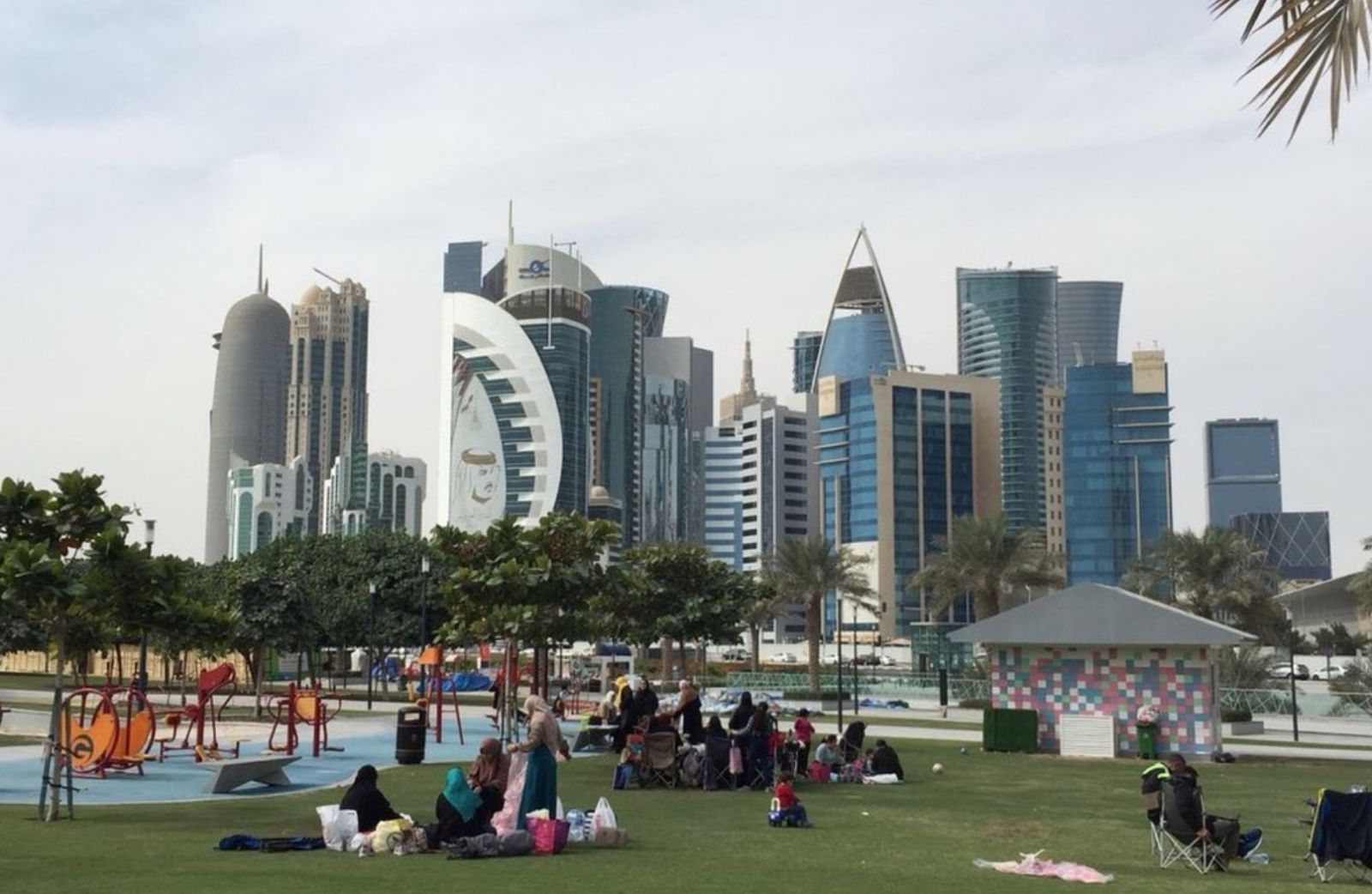 Wonderful Places to Live in Doha
This wonderful city has many people with various stylish apartments to purchase. If you are looking for a highly modified and luxurious apartment in the beautiful district of Doha, you should consider the Porto Arabia district. It has marvelous apartments for sale, designed as per the Middle-East theme.
The Development Phases
West Bay offers you beautiful apartments with spectacular sea and city views. Moreover, the city is gearing up to host the FIFA world cup 2022; it is a great time to live in Doha. There are many new options for investment and housing projects. So there are plenty of options to avail because it is a growing city each day. As the foreign population grows day by day, the demand to have apartments for sale increases. There are many studio apartments and one-bedroom apartments for sale in Doha. Larger families can buy 2-3 and 4-bedroom apartments for sale in Doha.
The Amenities
The weather in Doha is quite hot, so the residential buildings tend to have indoor amnesties to enjoy. The buildings have all the basic amenities nearby to facilitate the residents. The infrastructure, building material, design, and interior of the apartment design are per the latest trends and international standards. You also find a garden, ATM, and outdoor activities near your residential apartment building.
Foreigners can Buy Apartments to Live in Doha
Buying an apartment in Doha indicates your long-term staycation decision over there. When you buy a property, you have to follow the property rules and regulations according to local law. The foreigners are allowed to have free ownership in the freehold zone, and they can buy apartments in freehold-specific areas, as announced by the Qatari government.
Finding the Best Apartments for Sale in Doha
saakin Inc is a real estate directory to help you find the best apartment perfectly, suitable for you. We have a professional team for directing you toward the best-selling apartments. Thus, you will find detailed information regarding different selling properties and luxurious apartments in all the exclusive areas of Doha.
You discover a massive variety of options to choose from; the choice depends on your taste in living, desired location, price, property size, and facilities. You acquire all the related details on our website. Connect with us to get the best apartment in Doha.



Read More: 

How To Find The Best Apartments For Rent In Doha