Are you a sole-proprietor or an entrepreneur? Are you searching for a shop to start your small or big business in Qatar? It would be best to get a good rental shop for your business startup. In other possibilities, if you are already residing in Qatar, You need a workspace to grow the dimensions of your business; you can avail a shop easily.
You can find a required shop as per your circumstances of need and trading sort. You can even have a shop for investment. Exploring a commercial space with individual requirements has become very easy.
If you require more space or units to manage your business, you can get retail for rent in Qatar. It would be best to browse the real estate directory to find the most suitable retail for rent. When you get a retail lease, it is a kind of commercial lease and agreement between the owner of a property and the person who wants to start a type of business or work in that place.
A dealer operates this procedure for renting out the owner's property on commission. A tenant can also hire a broker to obtain assistance to have rental retail. You pay the basic rental amount with a percentage of your monthly sales in some conditions. It depends on your agreement terms. Qatar offers excellent retails for rent in different locations.
How Are The Retails for Rent in Qatar?
There are spaces for retail in buildings and towers. It is up to your requirement how much working space you desire for your business type. You can connect this space into units to accommodate your working particulars, whatever your business is related to.
You can set up a restaurant, a saloon, laundry cells, building material management, goods storage units, malls, and shopping centers. Carrefour and Lulu supermarket is a good illustration of retail.
In short, you can get additional categories to avail rental retails in Qatar. You have to decide what kind of provisions you want and how much size and area to operate your business supplies.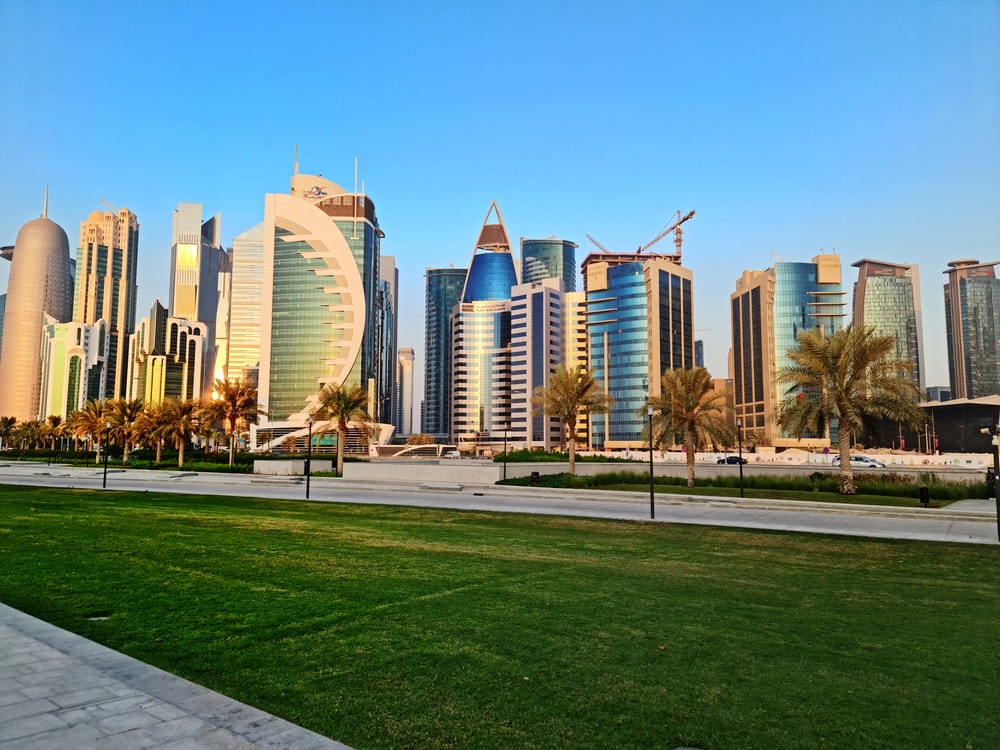 What Type of Shops do you need in Qatar?
Qatar's excellent shops for rent bring forth a terrific opportunity for entrepreneurs and newly-set up or startups to initiate a business. Generally, a shop is well constructed with a contemporary interior and sufficient area to adjust your trade type. You can also operate a rental shop as a showroom style.
A typical shop has a wide area to equip it according to your business items and acquisitions properly. Some shops have a basement to keep products and other related items, and the size counts most to enrich the dimensions of your trade.
You can choose a shop for working by concentrating on features like your business type, required marketplace, commercial area, funding, and other considerations. If you have a rental shop for asset purposes, the preferences vary.



Read Also: 

Interesting Facts About Qatar
The Places Where Foreigners Get Rental Shops Mostly
The foreigners can acquire commercial workspaces and shops for rent in various locations of Qatar. However, the Pearl, West Bay Lagoon, and Al Khor are the most desirable areas for business people and investors. The government has recently modified some laws and rules for foreign investors. So, you discover versatile and more renting shops here.
Moreover, foreigners can rent commercial property and shops according to their necessities. If you want to get a shop for rent in Qatar, you should browse real estate portals and agencies to find the best opportunity for you.
Qatar offers numerous chances to promote ex-pats to get rental shops and commercial spaces to speed up the investment graph. So you can get more possibilities to rent a shop in any particular place in Qatar.
Finding the Best Shops for Rent in Qatar
Saakin Inc. is the best real estate directory, providing all necessary characteristics and details about the rental shops and commercial spaces in the whole of Qatar. We have a dedicated team of experts to support you in renting the best shop for your business needs. Saakin has organized the short listings with features, rental prices, and locations to make your quest more comfortable. So contact us to acquire an ideal shop for rent in this state.
Featured Rental Property on Saakin Qatar
The filter options on the website show you all about attributes, prices, services, specifications, amenities, and luxury levels of the featured properties to make your search easier. The rental prices differ as per the obligatory and preferred services and location.
If you begin any trading, you must need a place to display, and it is compulsory as per law. So the rental shop or retail is the need of almost every businessman.
We will direct you thoroughly regarding rental properties. Connect with us to get the most profitable and suitable option for getting a place that fits your business. We have property oversight with exceptional attributes to help the customers.
We deliver dedicated resources to support our clients in getting the best rental options of retails and shops to execute their business initiatives. Reach out to schedule a meeting to get the most appropriate place for rent to run your business successfully in Qatar.



Read More: 

How To Start A Business In Qatar