When you start a business in Qatar, You have to manage all the requirements for your business startup. Qatar always welcomes foreigners and expects them to bring new expertise to develop its economy. When you establish a new business in Doha or any other city in Qatar, you have to follow the rules and legislation related to business. So it would be best if you have your office for your business at the initial stage.
Qatar is acquiring a strong position in the region from an investment and business perspective. The country is trying to create new ventures to improve enterprises, especially real estate. It also encourages tourism and investment approaches for foreigners to motivate Business dimensions. You find diverse opportunities to start a business here.
For this objective, you require a commercial place to work. The country is proposing various rental office buildings for Expats and business people. According to your preference, you can get offices for rent in Qatar, in any particular area.
Why is it Obligatory to have an Office for Your Business?
Because it is mandatory to obtain a trade license in Qatar, having an office or a shared office is obligatory to start your business or a company. If you're a foreigner and start working in Qatar, you get a work permit through a specific procedure to open your business. When you have to obtain a trade license or register your company in Qatar, you just need an office. However, you can get a commercial building or a floor for rent.
You can even get a shared office for rent.
The documents you need to acquire an office in Qatar are;
Trade license

Commercial residence

Computer card to get a working permit for you and your employees
You can take the help of a real estate agent or either a commercial service agent. You can also process all the procedures by yourself by contacting the authorized departments of Qatar directly.
Features of Offices for Rent in Qatar
Serviced offices are providing 1 to 3 desks in different commercial buildings. You can get fully furnished offices and working spaces in Qatar. The offices have structural flexibility concerning sizes and the need to accommodate the number of employees and workers.
The one who runs a corporation needs to rent a commercial building—the market value and location matter in choosing an Office. Additionally, you can get premier featured offices and towers with excellent locations.
However, the rental prices may be in thousands of QR and vary as per the standard and market value. The offices in the towers have various features like high-speed Internet, access to satellite TV, integrated data, and a voice network. High-speed service elevators, advanced security systems, maintenance service, and parking spaces are also available.
Likewise, many other towers where you can acquire office and commercial space for rent as per area, on different floors.
The Amenities
The most attractive location in West Bay Doha offers fully furnished and spacious offices for rent. You also obtain a distinctive and well-customized workplace in commercial neighborhoods. The luxurious offices include;
Parking Spaces,

High-Tech Elevators,

A Splendid Lobby And Reception,

An Indoor Swimming Pool Gymnasium, And

A Spa.
You also find groceries, restaurants, and cafeterias nearby—the offices for rent have the proper safety and security measures, and the building has a fire exit system, too.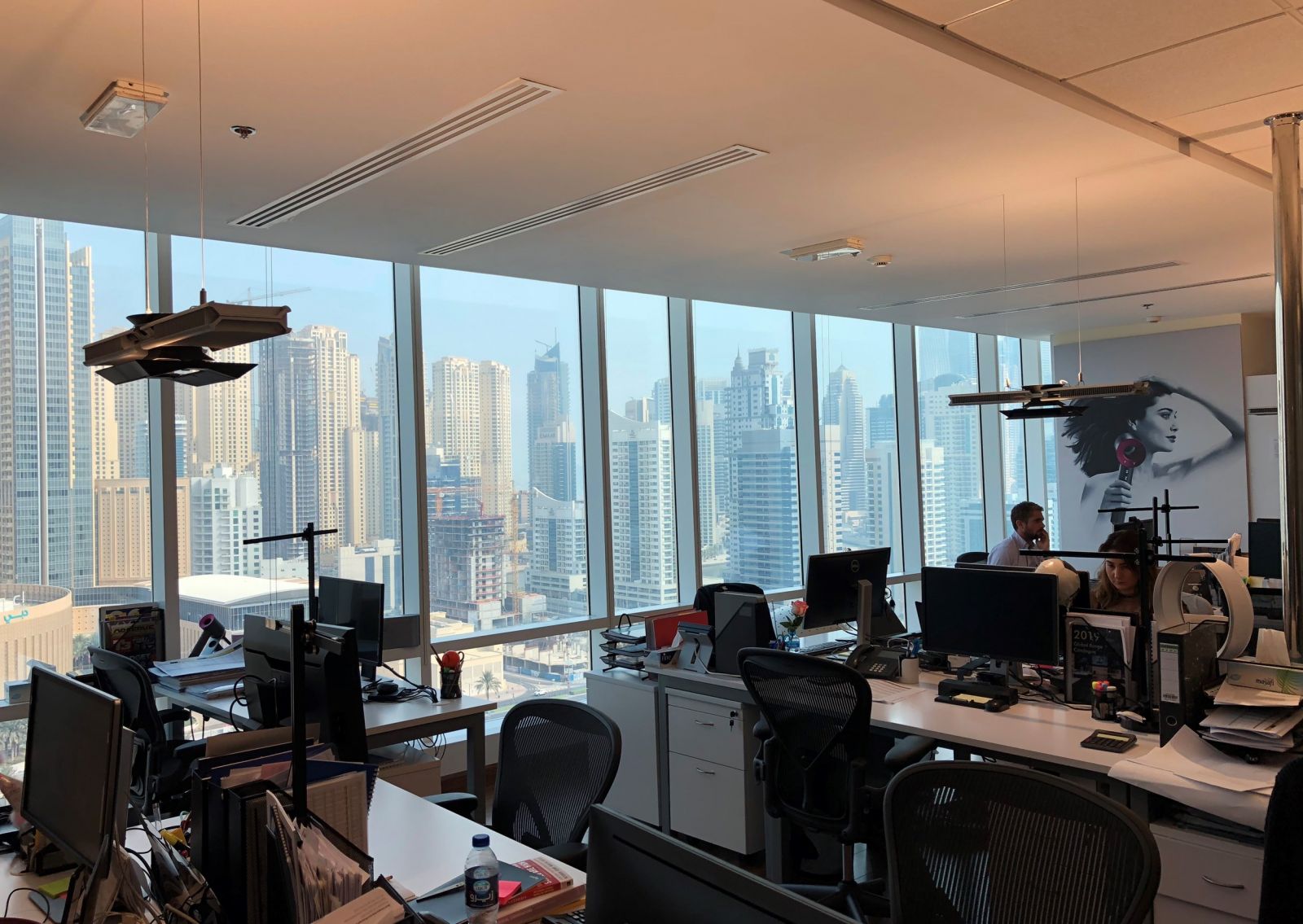 The Popular Places to Rent an Office
Offices for Rent in Doha
To obtain an office for rent in Doha and West Bay is the choice of most people. As we know, Doha is the center of business and commercial activities and the most vibrant part of the country's economy. Thus, it offers many office buildings, serviced offices, and shared offices for rent. It depends on your requirement and how much luxury and facilities you want in your office selection.
However, all rental office buildings provide wonderful interiors, excellent structures, basic facilities, advantages, and amenities. Doha is the foremost preference to rent an office. Besides it, you can have a rental property for business in other developing areas of Qatar. West Bay is also a famous hub for business. You also find brand new offices for rent in Lusail.
Featured Properties for Rent on Real Estate Websites
Qatar offers commercial property for rent. When you decide to rent office space for your business, you examine everything you need, like the space and size of the office, the rental price, the amenities of the building, the facilities, and the location. So you should select an office exactly the most suitable and appropriate for your business needs.
You can have different commercial properties for your office like floors in a commercial building, floors in a tower, offices, shared offices, or working spaces. You choose the type of property according to the required criteria of your business, your company, and staff management—many featured properties with all specifications and rental prices on real estate directories.
The listings provide you with a wide range of possibilities to select the ideal property for rent. The sites show you the locations, particulars, and a neighborhood description through a city guide and neighborhood description. Furthermore, the filter options give you the convenience to select your required rental property out of so many options. Searching through a real estate directory saves time and speeds up your execution.
Finding the Best Rental Office in Qatar
It is very easy to search for a rental office on a real estate website. Saakin Qatar is the best real estate directory that guides you through choosing the best place for rental offices, depending on your will.
The filters on the website show you all about features, prices, value, services, amenities, and luxury levels to make your search easier. The rental prices change as per the obligatory and expected services and location.
When you start any business or a company, you must need an office, and it is mandatory as per Qatari law. Thus the rental office is the need of almost every businessman. We will direct you thoroughly regarding rental offices. So contact us to reach the best option for getting a place just appropriate for your business.



Read More: 

Best Places To Live In Qatar