When you have decided to start your real estate business; you have to complete the licensing requirements industry where you will start your business. Different states have different processes, costs, qualifications, and timelines. Therefore, it is very effective to know the local rules and regulations.
What is a Real Estate License?
A real estate license allows the Realtors to do property business legally. If one gets a real estate license, one can sell or rent real estate, broker, and buyers on behalf of one's brokerage. It will be best to have a real estate license to work as a realtor. When you obtain the license, you are allowed to sell commercial and residential real estate legally.
Some Basic Steps to Have a Real Estate License
You have to follow some basic steps to have your real estate license.
-. Research well licensing and education requirements for real estate business.
-. You have to know about the education requirements and other qualifications to get a real estate license.
-. The local authorities will check;
-. Whether you qualify for that or not?
-. What are your age and education?
-. What is your background as an individual?
-. What have you been doing before, and how much capital do you have to run your business?
-. What type of residency have you mentioned on the license application? Or what type of residency do you have? ( If you are a foreigner )
-. These are some of the questions and requirements the authorities check for granting a real estate license.
Apply For a Pre-License Course
At the first step, you have to take a pre-licensing real estate course and pass a real estate exam of the state where you will start your business. This course teaches property ownership types, selling strategies, housing laws, titles, deeds, contracts, and real estate laws.
You also learn federal laws along with the local laws. It mostly takes four to six months to get a real estate license. Suppose you manage your release date pre-licensing course online. In that case, it can take approximately eight weeks, depending on your speed of covering the course.
Clear the Real Estate Exam
You have to pass the real estate pre-license exam with good grades. You have to answer the questions regarding real estate laws and the topics you studied during the course. The duration of the examination is different in different states. Real estate exams are prepared to be difficult to pass, so they can weed out people who will not be skilled agents. Though the passing rate varies based on the state exam, they hover around 50% across the country.
It explains only about half of the people who take a state licensing exam pass. A degree is not required to have a real estate license. But the relevant experience and basic qualifications give a good and strong impact to apply for. Business, marketing, and property studies are helpful to get a real estate business license.
Apply to get the Real Estate License
You have to apply for a real estate business license after passing your exam. Further, the local authorities check your qualification before granting you the real estate license. You have to pay the fees for applying for a license, and the local government decides the fees for the license.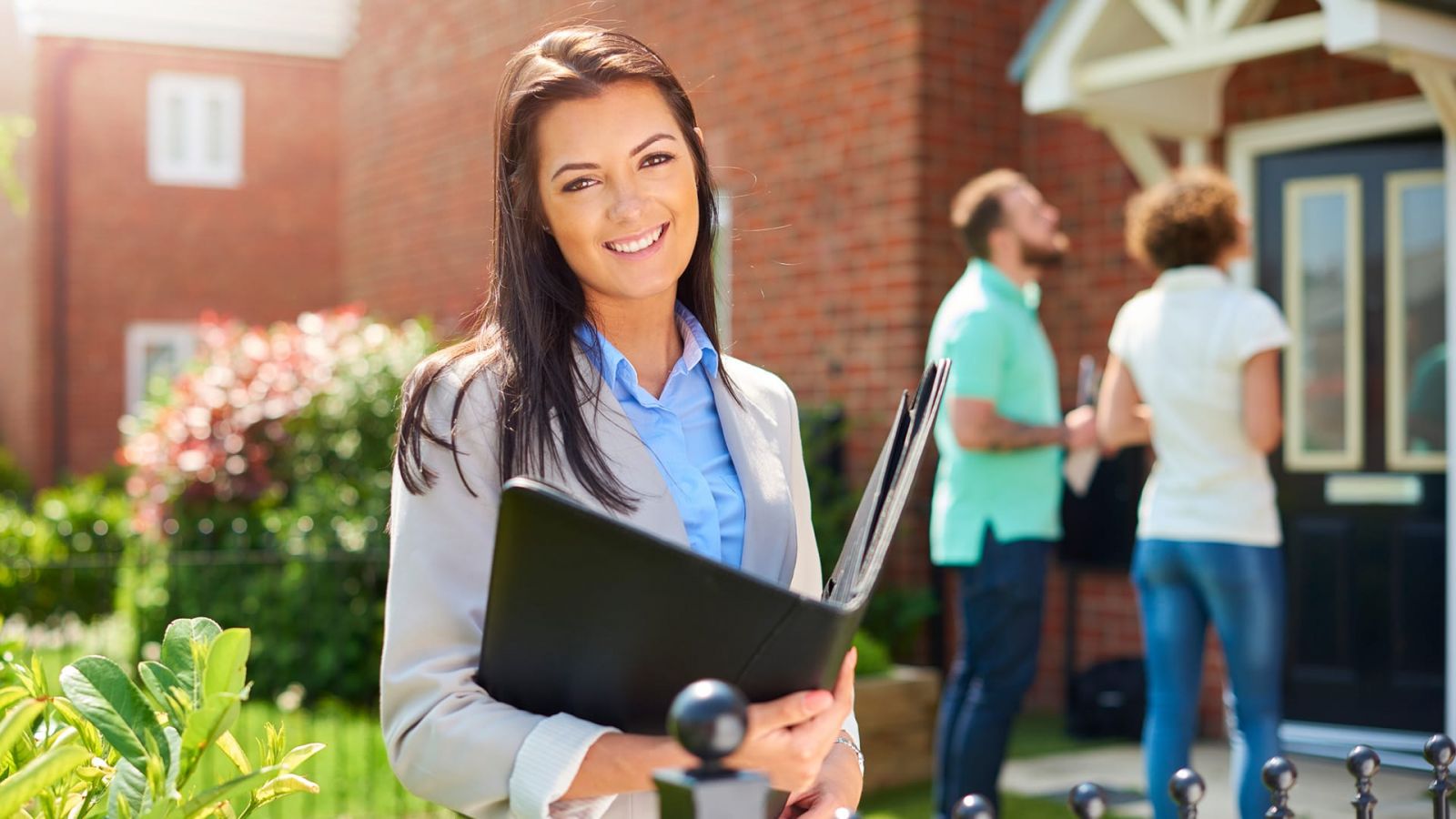 Get a Real Estate Broker
You need to associate your real estate business license with a licensed real estate brokerage. If you are an agent, you must do it for your business to run. However, you can choose to work with a boutique brokerage or a franchise brokerage. You can decide on a type of brokerage
-. National franchise
-. Boutique style brokerage
-. Virtual brokerage
Read Also: 

How To Find The Best Real Estate Lawyer In Qatar
Find Legal Help or Hire a Legal Attorney
It will be good to hire an attorney to manage the licensing procedure to set up your real estate business. You have to get a proper legal license for the real estate business. Furthermore, it will help if you get your firm registered.
You need to follow the local laws of the real estate business. Thus, a legal advisor can assist you in the best way for all these matters, and he will also manage the documents.
Decide Your Legal Business Structure
There are different kinds of legal forms for business entities. It depends on your choice whether you are a sole proprietor or want to run a company with shareholders or partners. What sort of company do you need for your business?
And what type of legal structure you can afford to run your business well. You have to decide it initially, and your lawyer will execute all the formalities according to your choice.
Qatar's Real Estate Brokerage Latest News
A new batch of licensed Qatar real estate agents took the legal oath at the Ministry of Justice before the real estate broker's affairs committee. Thirty brokers joined in force of 233. This step aims to maintain the real estate brokerage business worldwide.
There is to organize a legal framework to encourage the country's economic strength. Further, the real estate sector includes reconfiguring the real estate market to achieve Qatar's national vision 2030. The authorities completed it by interviewing the different professions and officials. It was to comply with the practice and its requirements.
There is motivation to participate in special training courses at the legal and judicial studies center. It will maximize the interest in favor of Qatar's real estate brokerage and investment. It will establish advanced real estate brokerage offices at the regional level.
The license of the new batch comes within the framework of maximizing interest in favor of Qatari real estate agents as partners in real estate investment.
Moreover, the Real Estate Brokers Affairs Committee at the Ministry undertakes the reception and sorting of requests. It organizes the required training courses in coordination with the Training Department of the Legal and Judicial study center to ensure real estate brokerage practices. It meets all the professional and legal requirements to perform its role in this sector.
Search For Real Estate Brokers on Saakin Qatar
There are many things to consider when you start your own real estate business for the first time. This useful guide will provide you with basic guidelines to help your real estate license plan. Further, you can search for real estate agents on the Saakin Qatar website.
It is the best directory to describe Qatar's real estate market. This portal lists the properties to sell, rent, purchase, and invest in. On Saakin, you find the best properties to invest in Qatar's real estate.
Conclusion
A good real estate agent must focus on local market knowledge. Hence, knowledge of the market is an essential tool for a successful career in real estate. It will help if you team up with other competitive real estate agents. You should find a mentor to guide you better in the real estate industry.
Try to leverage the prestige of your brokerage firm. You must apply and use the technology to streamline your real estate business practices. It is very helpful to stand out your social media content. If you follow the rules and laws of the state you live in, you will save your business from difficulties. If you want to settle your real estate business fast, take a legal license with the proper method, then start your business.
Read More: 

How To Choose A Real Estate Broker In Qatar