Everyone uses a cell phone in modern life. It is the source of the fastest way to connect with each other. If you arrive in Qatar for the very first time, you will need to purchase a sim card to make your phone functional. Here you will get the rules and essential information about buying a new local SIM in Qatar.
The Method to Purchase a New Local SIM in Qatar
You can purchase a new local SIM card from the market or local stores.

You will need your Qatar ID to purchase a local SIM card.

You can present your ID card to buy your SIM card at the supermarket.

The cost of a SIM card is around 15 QR.

You can get your SIM card and use Internet packages or other calling services from these supermarkets.
Which Is Cheaper: A Prepaid Or A Postpaid Plan?
Prepaid phones are flexible and less expensive. You can make calls and text messages through it. For calling services, you can buy credit. Most foreigners prefer prepaid plans for mobile use while staying in Qatar.
However, to get the option is also there. If you intend to stay longer in the city, you can use the postpaid option. In a postpaid contract, you get more calling and data package features. You will also enjoy international roaming and international calling through this postpaid plan.
Which Companies Are Providing Mobile Phone Services In Qatar?
There are two mobile phone providers in Qatar.
Ooredoo

Vodafone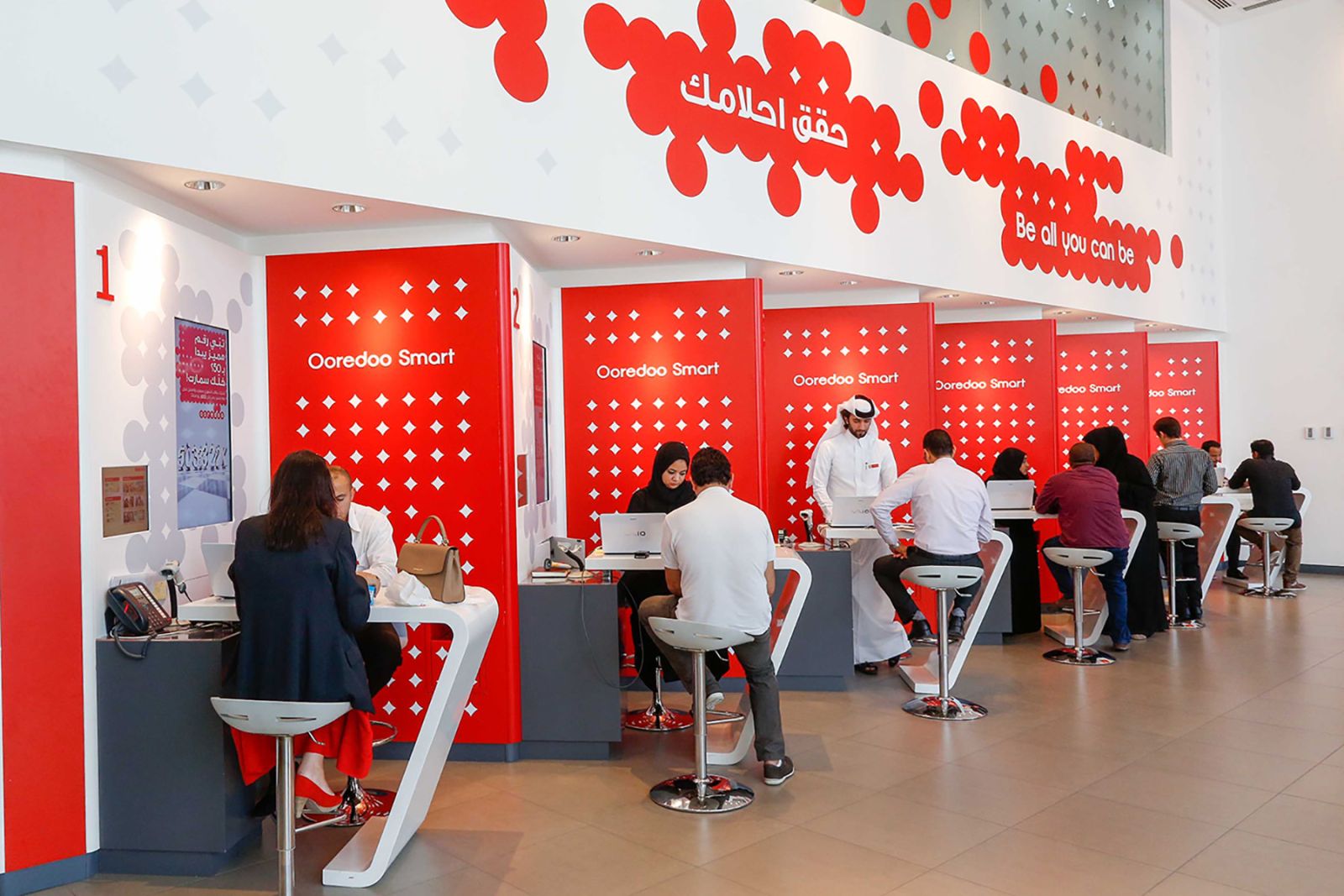 Ooredoo
Provides postpaid and prepaid plans. You can get different calling and data packages through it. Further, you can get a Hala sim card for 60 to 200 QR. This phone service also offers a special offer for visitors. The visitors can get a Visitor Sim by filling out an application form through the Ooredoo website. This SIM card works for seven days only.
Moreover, visitors can purchase this SIM card at the airport when they arrive. It offers different plans for calling and data usage. There are also international calling and roaming options, but with varying price ranges.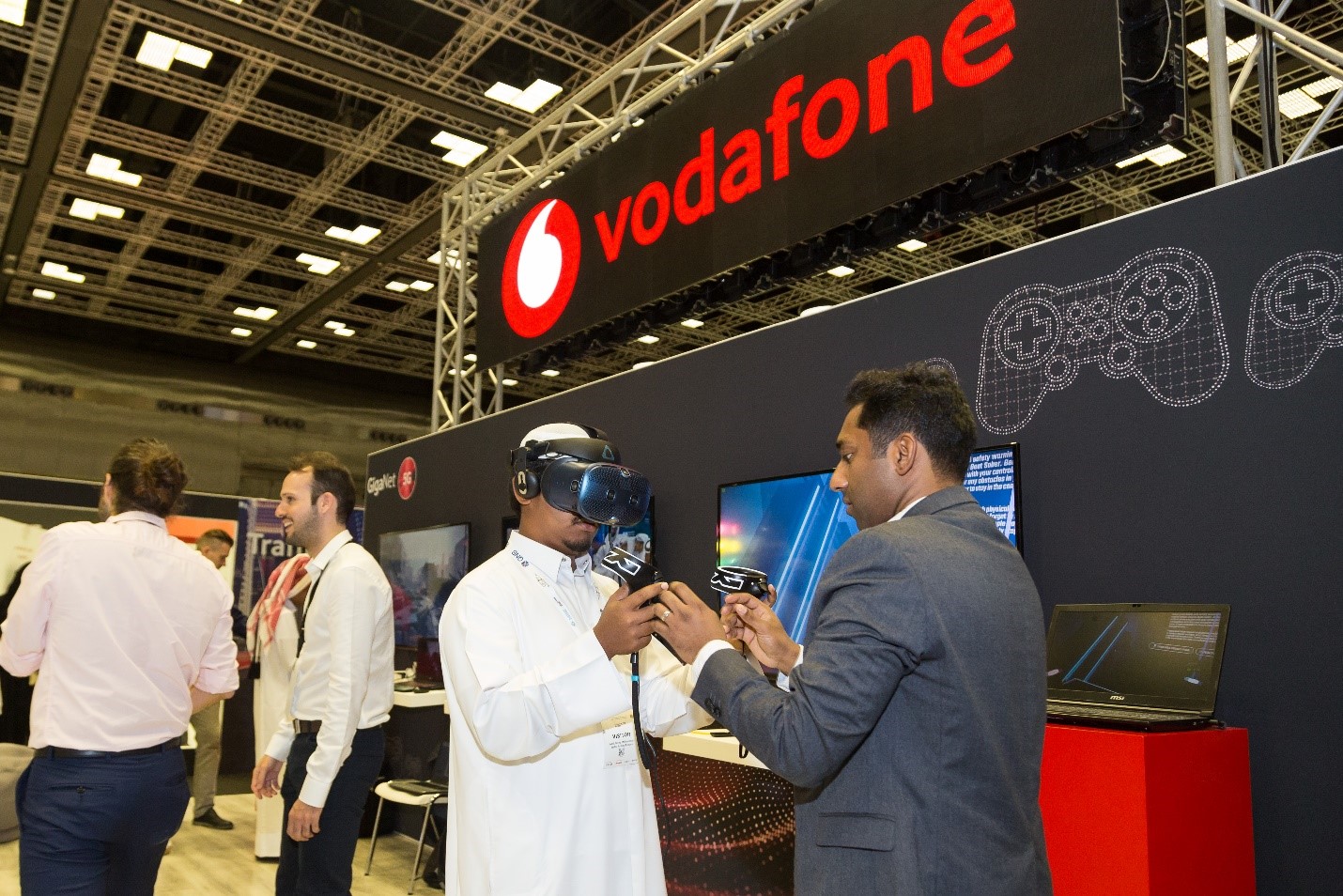 Vodafone
Offers prepaid and postpaid plans. The cost of the prepared SIM card is 35 to 500 QR. You select different calling rates and packages in preparation for calling through your SIM cards. The postpaid Vodafone has an unlimited 5G for local data usage. It also provides you with international roaming and FLEX.
Buy a Prepaid SIM Card at Hamad International Airport
When you arrive at Hamad International Airport, you will get to Vodafone and Ooredoo stores to buy a new SIM card. These stores provide visitors with frequent SIM cards for their convenience.
Usually, you need to show your Qatar ID to get a registered SIM card in Qatar. If you want to buy it on your arrival at the airport, there won't be a problem in buying a SIM card. You just need to show your passport to the staff.
They will deliver you the SIM after scanning your passport. In other cases, if you are outside the airport, you will find many stores offering SIM cards for sale. You can even purchase a sim by showing your passport there.
Read Also: 

Is Hayya Card Mandatory to Attend Fifa World Cup 2022
The Sim Needs To Be Registered In Your Name
The important thing is that your SIM must be registered in your name. You need to show your QID or a passport to purchase a SIM.
Different Types of Top-Up Options for Calling
You can top up your SIM by going to the stores and purchasing a flexible credit for calling, messaging, and data packages. You can avail yourself of relevant and more flexible packages if you want to use international calls and roaming on your mobile phone.
Data Speed and Coverage of the SIM Cards in Qatar
The data speed and coverage of the Ooredoo SIM card are excellent. The coverage will be perfect whether you use it within Doha or outside in the surrounding. It never gets down below 10 Mbps anywhere in Qatar.
Frequently Asked Questions
How Can I Get A SIM Card in Qatar?
The arrival hall at Hamad International Airport in Doha is the most frequent way to get your SIM card in Qatar. There are stores to offer Vodafone and Ooredoo SIM cards. Visitors can easily purchase SIM cards from the stores by showing their passports.
What Do You Need To Buy A New SIM Card in Qatar?
You need your QID, a temporary ID, or your passport to buy a new SIM card in Qatar.
How Much Does A SIM Card Cost In Qatar?
A Vodafone SIM card price range starts from 10 QR. Ooredoo "hands out" SIM cards are free to use if you top up your SIM card 10 QR at least.
Can I Buy A SIM Card At Doha Airport?
Yes, you can buy a SIM card at Doha International Airport. There are dedicated stores in the arrival hall. You have different options. You can get a visitor SIM that is valid for seven days only. Or you can get a postpaid or prepaid SIM card.
How to Activate Your Ooredoo SIM Card in Qatar?
If you want to activate your Ooredoo SIM in Qatar, send the voucher number to 127. If you have a Hala card, you can type *127*voucher number # to activate your sim.
How Can I Check My Ooredoo SIM?
You can check your audio same by typing *103*mobile number #.
Read More: 

Where to Get a Karwa Bus Card