Qatar has extended its real estate market to foreigners and experts, so it is high time and a great investment opportunity for all people. Not only foreigners but also the Qatari people can benefit from this real estate market trend. The developing phases are advancing in new projects and newly developing areas.
Consequently, if you have intentions to invest in the real estate market, it's a golden prospect for you. It would be best to consider Qatar's commercial and residential property for sale.
Furthermore, Qatar is struggling hard to boost its tourism industry to diversify its economy. So it is a good initiative for the country to undertake new ventures as a host, being a prestigious global destination.
In brief, if you invest in the real estate market of Qatar, you get many advantages and benefits. Here we will discuss some distinctive factors and benefits that investors obtain by investing in real estate properties in Qatar.
What is the Scope of the Real Estate Business in Qatar?
Real estate takes the top-ranked business as one of the most profitable long-term investments, given the predictable cash flow it presents. It is a beautiful way to produce assets by generating income from different sources. Moreover, Real estate values increase, and rental income increases over time, contributing to higher money flow.
In addition, there is the advantage of passive income, tax advantages, and, most importantly, impact. As you create investments, you have the power to buy more properties and grow your capital even more. Real estate, therefore, poses a higher return because of favorable leverage.
Moreover, real estate is substantial, long-lasting, and secure, and it is no wonder that most successful investors prefer to invest in real estate.
Who Can Possess Real Estate in Qatar?
The Qatari nationals can buy properties in all areas of Qatar and all types of properties they can purchase.
However, non-Qataris can own two types of property
Freehold properties

Leasehold properties
Freehold Properties
Foreigners can own property, including both the building and land. However, they can purchase properties in only specific areas of Qatar, the freehold areas.
Leasehold Properties
Foreigners can get a leasehold property contract to use the commercial or residential property for 99 years.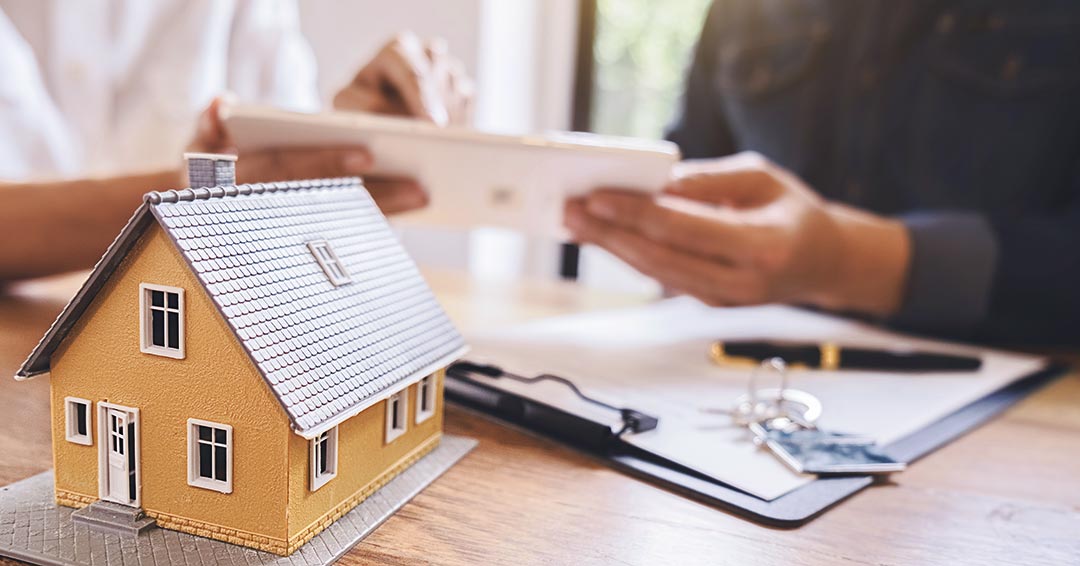 What Benefits of The Ownership of Properties granted to Foreigners?
Ownership of freehold property or a leasehold property gives foreigners residency status in Qatar, which can be extended to their family members as long as they possess the purchased property.
Commercial and Residential Property Investment Opportunities
Investors can invest in commercial and residential properties for investment purposes and real estate business. They can utilize the purchased properties for rental income and profit from the properties' transactions.
Residential Property Types Investment for Rental Income Objective
You can purchase residential buildings or apartments to rent out. The residential buildings include:
Compound Villas

Townhouses & other residential units like Penthouses
Commercial Real Estate Investment for Getting ROI
Mainly you invest in commercial buildings and projects for the real estate business.
Commercial Real Estate Includes;
Office buildings

Office spaces

Commercial buildings

Commercial Lands

Industrial buildings

Retails

Hotels

Malls

Medical centers
Off-Plan Properties
Somewhat of buying residential and commercial properties that are ready for occupancy, investors can consider buying off-plan properties. These properties have not yet been constructed or are nevertheless in the structure stage.
As a result, they come with a much lower price marker, which improves once the construction or development is completed. Furthermore, buying off-plan provides you the benefit of catching a rapid growth in value once the property is accomplished. As a result, you can even sell it at a profit while the construction resumes.



Read Also: 

How To Start A Business In Qatar
The Country Government Grants Temporary and Permanent Residency to Property Ownership
If you invest in real estate in Qatar, it gives you excellent long-term and short-term returns. The investor requires sponsorship from a country business that is a Qatar resident to invest in the real estate market. According to the new government regulations and rules, masters are flocking to purchase prime properties in this rich country.
Even foreigners can buy properties in designated areas close to Doha, the freehold areas. Furthermore, masters can rent out the properties on a 99-year lease.
The Country Offers a Diversified Real Estate Market
Qatar is providing a vast collection of properties to purchase. You also discover good and affordable luxury apartments and buildings for investment objectives.
The rental trends are higher, so you get a good return and income through investing in different properties. Moreover, property prices will rise in the coming years, which is a good sign for investors to invest more in Qatar.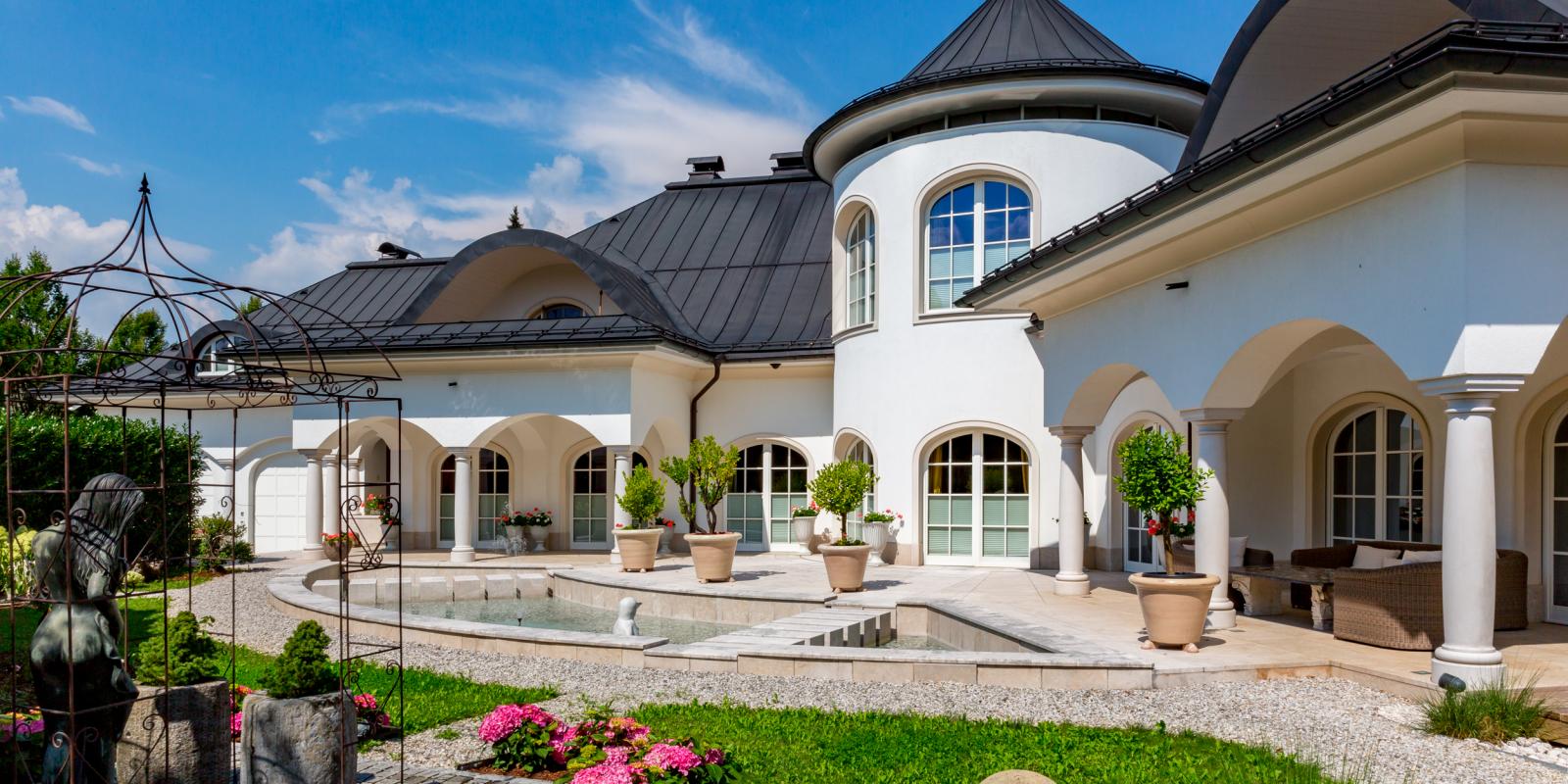 Qatar Is One of the Best Regions in the World to Buy Luxurious Properties
The country offers skyscrapers, towering buildings, luxurious villas and apartments, ultra-modern apartments, beautiful scenic penthouses, and splendid townhouses with state-of-the-art amenities in prime locations. You find all these applications and grandeur in this place. Accordingly, there is no doubt that you can get a luxurious high, style high lifestyle over here.
If you select a property for residence, it is superb. In contrast, a few invest in a luxurious property in Qatar; it will also give you advantages and earnings. You will get tremendous profit from investing in properties in Qatar and investing in the real estate business.
The upcoming FIFA World Cup 2022 Is an Excellent Inspiration for Investment Adventures.
As the country will host the FIFA World Cup 2022, the prices of properties are getting higher, and the real estate market is also increasing rapidly. Moreover, the trend of tourism is growing day by day. So this event is the big reason to bring about a crucial change in real estate—Qatar's current real estate market and flexible investors.
Cen gets an extra benefit of this time to get the best earnings and return through investing in real estate in Qatar. So why are you waiting for me? It is now the right time, an excellent opportunity to invest, and the properties are further. Hence the FIFA World Cup 2022 is a beautiful attraction for landlords and investors.
Objectives of Investment
You employ your purchased property in different steps usually.
Buy a residential building and rent it out for earnings

Do your real estate business through property transactions

You can invest in any developing project to get good returns.

In desirable neighborhoods, rental is popular. So you can invest in properties to rent out residential units.

You can purchase commercial land to stand your project.

You can buy a commercial building or a commercial property to earn extra profit.
The Best places to Purchase Properties
The most popular areas where foreigners buy properties are,
The Pearl

Lusail

West Bay Lagoon
However, Qatar produces more real estate units to speed up property transactions, and it directly grows its economy.
Why Do You Invest in Qatar Real Estate?
The country's locations, fast-growing economy, and real estate rule significantly benefit investments. Hence, Qatar has made investing in real estate so much easier in that;
The Council of Ministers has delineated zones where non-Qatari may utilize and own real estate in Qatar.

Non-Qatari residents will also own independent units (offices and shops) in shopping malls throughout the country.

The total number of areas that have been allocated to owning and using real estate for non-Qataris has been increased to 25.

Non-Qatari citizens may own detached units in one of the specified residential compounds.
Maximum Profit Repatriation
It is a significant factor that you can transmit all financial assets, earnings, and profits you make as a foreign investor back to your home country after meeting Qatar's tax obligations.
Zero Tax on Individual Income
Qatar is one of the few countries that offer the fantastic benefit of zero tax on individual income.
Low Corporate tax rate and Double Taxation
The admiringly favorable tax conditions such as low corporate tax rates and double taxation make investments more attractive, contributing to higher productivity and increased earnings.
Extended Economic Zones with Tax Holidays
Molding and developing unique economic zones encourages local aptitude, innovation, and foreign investments. Likewise, the expansion of zones with excellent economic benefits and incentives such as a 20-year renewable tax holiday enhances the economy, and foreigners require a license to enjoy this 20-year renewable tax holiday.
Permanent Residency Status on Purchasing a Property in Qatar
The current rules have authorized foreign investors to relish great residency benefits. Besides, Property landlords of property above $200,000 in value can achieve a residency permit for themselves and their families without a supporter or a sponsor.
In contrast, property owners above $1,000,000 in value will obtain permanent residency benefits, including healthcare, education facilities, and investment in commercial movements.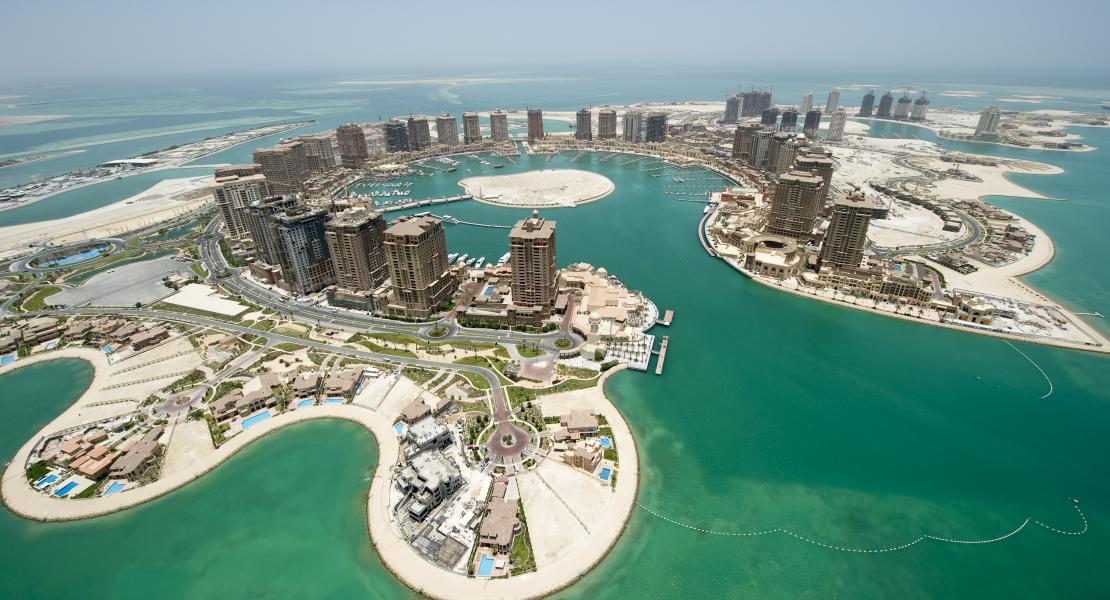 The leading freehold communities in Qatar comprise:
The Pearl-Qatar
The Pearl possesses dynamic waterfront apartments, townhomes, and villas in 12 distinct enclaves, including Porto Arabia Qanat Quartier. In addition, the island is a whole community in itself, with splendid shops, restaurants, beautiful resorts, boardwalks, lovely marinas, promenades, and much more.
Lusail City
This megadevelopment is in its final stages of construction and is touted to be a showpiece of the Qatari government's sustainable development plan. Lusail will feature 19 precincts, a city built from scratch, including eight residential neighborhoods and mixed-use, commercial, and entertainment areas.
Al Khor
Al Khor is a coastal city with acres of green spaces. In superiority, it's home to the Al Thakhira Nature Preserve, a conceived outdoor destination that features unique mangroves, alluring beaches, and water sports. Moreover, the preserve is one of the few sites in Qatar where trees naturally grow. Accordingly, freehold properties in Al Khor include apartments, townhomes, and villas.
West Bay
West Bay encloses Doha's east beachfront neighborhood, including Al Qassar, Onaiza, Al Dafna, and West Bay Lagoon. This waterfront place features impressive skyscrapers, excellent shopping malls, luxurious residences, and everything you can ask for in a sophisticated upmarket lifestyle. West Bay Lagoon is a premier gated community on the waterfront that features gorgeous villas, green areas, stores, and cafeterias.
Al Gharrafa
A community in Al Rayyan City, Al Gharaffa is one of Doha's most extensive areas with easy access to main roads, Education City and other educational institutions, and more enormous shopping malls that have made it a retail hub in the region. Widespread property varieties here are unfurnished and furnished villas.
How to Find Properties for Investment in Qatar
With Real Estate Directories

Through Real Estate Reliable Agents

Through Real Estate Agencies
Finding the Best Properties to Buy and Invest
You can easily purchase and invest in featured properties of Qatar through online real estate directories. Saakin Qatar is the best option for obtaining real estate investment opportunities to find the best suitable property.
Thus, all kinds of listings on the website show you detailed specification of the properties, locations, maps, features, related advantages, and prices. Additionally, it provides you with a thorough approach to make your decision more straightforward. Therefore, contact us for any query concerning buying or investing in a property.
Conclusion
To sum up, we can say that Qatar's motive for beyond, for the nation's more robust economy and developed infrastructure is very hopeful. It presents companies with a competitive medium for cooperation, expansion, and outcome. Furthermore, Qatar persists in designing standards to make investing more profitable and practical for residents and foreigners.
Real estate is one of the excellent investment potentials you can venture into instantly. Go through the best property-finding website Saakin inc. to obtain the best-featured properties to invest in Real Estate in Qatar. You even acquire updated information related to the real estate market of Qatar on our website.
Career and Employment opportunities and immigration laws have been recently modified to enable foreigners to invest broadly. However, the country's notion stays to deliver a high standard of living for everyone living in Qatar. Additionally, it has never been easier to live and work in Qatar. Therefore, the government has created an appropriate field for citizens and non-citizens to get employment opportunities and run private businesses.



Read More: 

Why Do You Invest In Real Estate In Qatar?