Saakin is the best portal in Qatar that connects buyers and sellers virtually. The top real estate directory provides the best-featured properties of Qatar. Over the years, it has been serving buyers and sellers through its real estate services. It provides the best listings for buyers and renters. It has brought about quick connectivity and access to the best opportunities for investment for buyers and realtors.
The investors discover highly valued properties for sale and properties for rent across Qatar. It is the largest property portal in Qatar for buying and selling properties.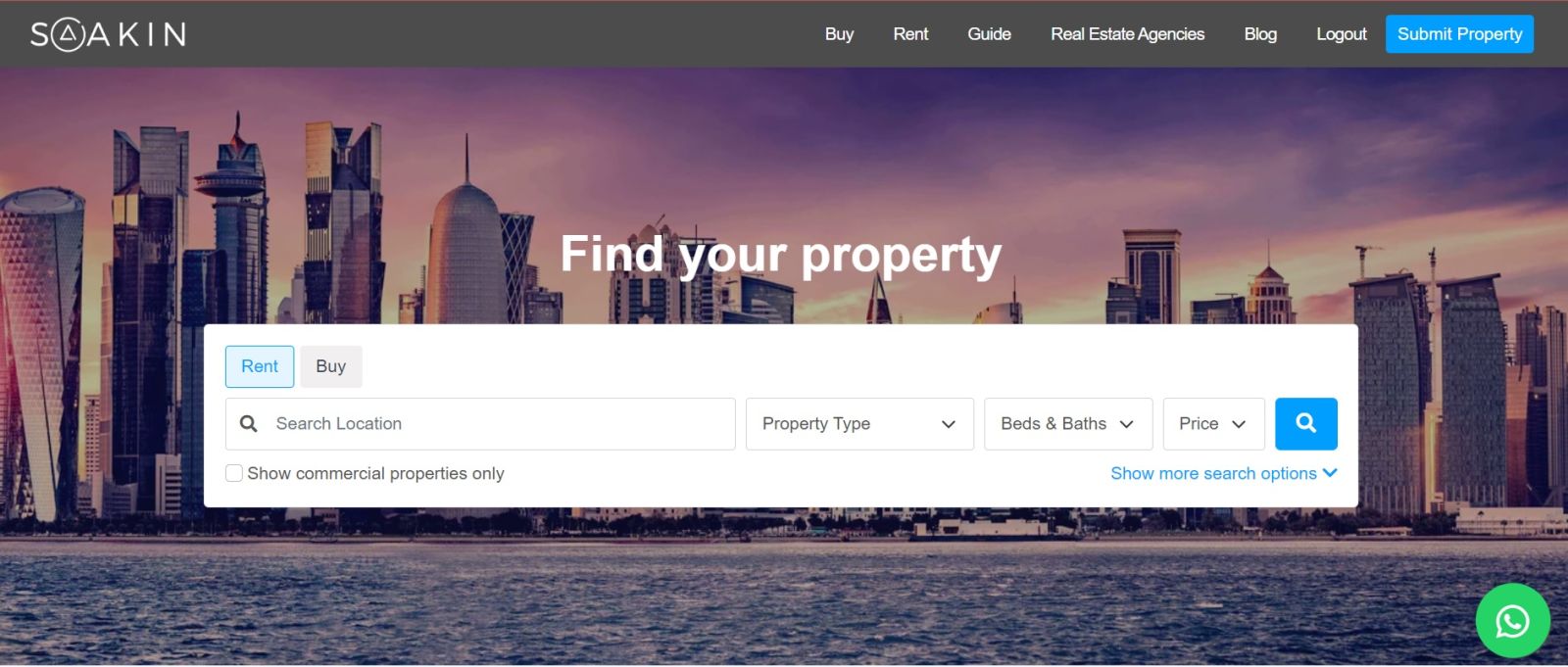 Explore Properties to Buy and Sell on Our Portal
The listed properties on the website display a blend of commercial and residential properties. The executed and upcoming projects of Qatar offer top-notch properties for sale. The portal provides the most updated information and news about the local real estate market.
You can even get a complete overview of a particular property, including its location, price, and features. These facilities assist you in deciding on a property easily and quickly. Explore various properties on our portal.
Why Are We The Best To Choose To Buy A Property In Qatar?
We manage a leading property digital platform intending to provide world-class properties through its portal. We have a dedicated team with consistent leadership. We look forward to serving our clients in the best way.
Saakin Qatar is the fastest-growing real estate directory. It provides the best digital platform to connect property buyers with the best real estate agents.
It is a source for finding the top real estate companies in Qatar. We respond to our clients quickly by giving them access to high-valued properties. They can contact the top real estate agents in Qatar through our website.
We list the most luxurious and desirable properties. The Expats can also get a great property or an ideal home through our assistance.
The Best Property Finder Directory in Qatar
The best property finder directory delivers the best real estate services beyond your expectations. If you are searching for an ideal and perfect property, you can get it through our portal. You can also discover the recent real estate market trends and incentives by reading the latest news on our website.
Through our operational services, you will discover the most luxurious residential properties and valuable commercial properties. Indeed, we are the best property-finding website that lets you choose your ideal home in Qatar.
On The Portal, You Will Discover the Most Luxurious Apartments for Sale
There, you will discover a wide range of luxury apartments for sale. The apartments have different categories. You can get fully furnished, semi-furnished, and unfurnished apartments.
The most desired and excellent studio apartments for rent are also available. Then you find a large collection of beautiful townhouses, penthouses, and residential buildings for residents.
We List Featured Properties for Sale and Purchase
Further, you will find a range of one/two-bedroom apartments up to five-bedroom apartments for rent and sale. These highly appreciated apartments are located in ideal places. Some areas in Qatar also offer brand-new apartments with a lavish lifestyle. Apartments offer world-class and the best amenities and facilities.
The Best Portal for Travelers and Visitors to Find a Quick Accommodation
Short-term rentals and vacation rentals are listed on the site. You also find hotel apartments for rent in our listings. We are a quick solution for visitors and travelers for accommodation.
Find a Grand Villa or Apartment for Rent with Saakin Qatar
You can also locate spacious and large villas for sale on the website. There you will find an excellent stand-alone villa for sale. You can also rent a villa in the compound. The compound villas are ideal for families living in a gated community with beautiful surroundings.
The independent villa or a stand-alone villa provides you with a highly luxurious lifestyle with top-class amenities. All the locations in Doha, Qatar, provide a diverse range of offers to rent or buy a villa.
Buy Commercial Properties through Our Medium
There you see the featured and the best commercial properties from an investment perspective. Investors and realtors can invest in different projects when buying commercial properties and lands in Qatar.
We provide them with specific options to connect with the best chances in commercial properties that are profitable for them. These properties provide a higher return on investment to the property owners and investors.
There are many alternatives to invest in. You can invest in splendid apartments, excellent villas, commercial buildings, and land. There you will find great shops and retail to buy. You can also rent an office for the company office organization on a commercial floor.
commercial buildings also offer whole floors and shared offices for rent. Find a variety of commercial properties on the website.



Read Also: 

10 Reasons Why You Select the Best Real Estate Agent in Qatar
We Connect You to the Best Real Estate Agents in Qatar
The real estate agents bring you the best price for your property. They have multiple deals on time to offer you. The brokers know the ways to sell your home faster. They will advertise your property on the multiple listing service with a professional attitude.
Moreover, real estate agents have excellent negotiating skills. They save you time and effort by arranging the required property according to your choice and budget. If you hire a reliable real estate broker, you can avail the best option as per your expectations. We provide links to the best brokers and real estate agencies.
Real estate companies offer to give complete legal documentation and property management services. You can also get connected with a legal attorney to handle property matters. We make all these things easy for you.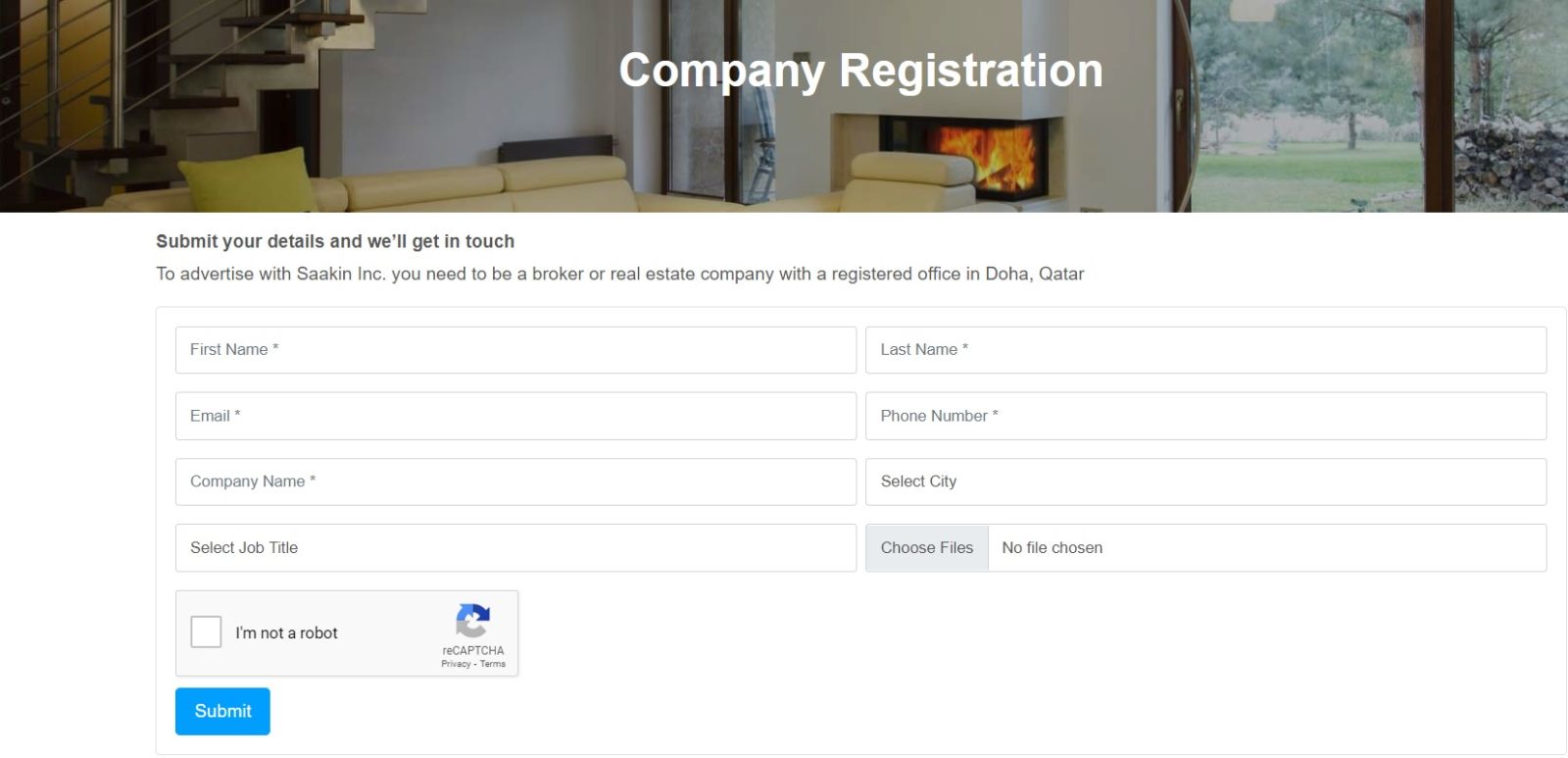 Saakin Provides the Best Platform for Real Estate Agents to List Their Properties
Property agents and brokers can list their properties on our portal. If they sign up with us to list their properties, we can sell them and get the deals done faster. We also provide our own exceptional services to homeowners and realtors for listing services. We also deliver marketing services to our valued clients.
We Have Proficiency in Perspective for Property Trends
We have developed our exposure in the Qatar real estate market, properties index, and the best customer-focused real estate marketing services. Indeed, we are the number one online real estate directory to find the best property in Qatar. We incorporate all real estate trends and market firms in Qatar.
Moreover, we connect the sellers to the most suitable buyers. We have a good approach to the local market. It develops the state-of-the-art real estate advertising factor for you. We help you with the services like finding a property to rent, buying, leasing, and rental facilities. We offer up-to-date details of the property market to you.
Saakin Relates the Best Areas to Buy Properties in Qatar
You can locate the most expensive and elegant properties in Pearl, Qatar. Lusail city is delivering brand new projects for investment. West Bay and West Bay lagoon offer the most beautiful property with an ideal location.
Al Khor offers affordable and budget-friendly apartments and villas for sale and rent. Doha is the center for business activities. There you find the property from luxury level to reasonable.
There is a massive collection of various properties to buy and rent. Furthermore, hosting the FIFA World Cup 2022 has increased the rental properties to invest in. The revised foreign ownership law has benefited foreigners in buying properties in freehold areas.
Through our property portal, you can collect all the related information on properties in Qatar's prime and other ideal locations.
Discover Qatar and Get Property Details on the Portal
We not only provide the featured properties but also have a city guide section to help foreigners. We have published many informative blogs to guide people interested in buying properties and different things to get to know the rules and traditions of the Qatari lifestyle.
All these unique services and distinctions make us the most appreciated and incredible portal made in Qatar for buying and selling properties.
Saakin Delivers Customized Services to Clients
We welcome the buyers, sellers, renters, brokers, and investors
Buying property in Qatar is a big transaction. You can browse through our listings if you need to buy an apartment or a piece of property. We provide the best-customized services to facilitate our clients' getting a property for rent or buy. So whatever your concern is, get connected with us for real estate services.
If you are finding the best and ideal home for living, we will arrange the perfect apartment for you. If you are interested in renting, we will provide you with multiple options to select one. We are here to help you buy or sell a property in Qatar.
How to Find a Property on Saakin Portal?
You can easily search for a property on the portal. The images of the property provide all the features of that property in detail. The property price and amenities are also mentioned under the pictures.
There are the location and area descriptions on the maps. You can search for the location value and surroundings. The accessible landmarks and public points are also mentioned. We have listed luxury properties and affordable properties in our listings. You can choose any of them according to your budget.
Besides, the portal has filter options for quick and faster property access. These filters make your search easier and quicker. In short, exploring a property is very simple and handy by using the Saakin property finding portal.
FAQ
What Is the Largest Property Portal Made in Qatar to Buy & Sell Properties?
Saakin is the Largest property portal made in Qatar to buy & sell properties.
How to Find a Property on Saakin Portal?
You can easily search for a property on the portal. The portal has filter options for quick and faster property access. These filters make your search easier and quicker. In short, exploring a property is very simple and handy by using the Saakin property finding portal.
Where to Find the Featured Properties to Buy And Sell in Qatar?
Saakin is the best property finder directory that delivers the best-featured properties to buy and sell in Qatar beyond your expectations. If you are searching for an ideal and perfect property, you can get it through our portal.



Read More: 

Best Budget-Friendly Places to Live in Qatar