Qatar, the gas and oil prosperous gulf state, is a hotspot for all the ex-pats and investors worldwide. It has recently opened up for the allotment of lands and properties to foreign people and thus, became an attraction spot for many people. It is the upcoming leading country in the world which is up-to-date! From the high skyscrapers to the villas and apartments. It is rapidly establishing and providing excellent investment opportunities. In this article, we will discuss why you should invest in Qatar? You will keep the pros and the cons in mind to make it easy to look upon the facts and figures before making this essential decision.
Why should you Buy Property in Qatar?
- The government provides temporary and permanent residence to investors in Qatar.

- Real estate offers pretty handsome short and long-term returns.

- The very upcoming Fifa world cup is ideal for rental incomes.

- Qatar has a diversified real estate market.

- The property prices in Qatar are expected to rise soon.

- Qatar has one of the best luxurious properties.

- It is tax-free
Does the Qatari Government Give Permanent Residence to Property Owners?
Well yes! Here's the good part, if you are an ex-pat or living in Qatar for a decade but still have the title of the foreigner, then here's a golden privilege. The Qatari government now offers a good solution for residential purposes. Qatar's government offers temporary residency if you invest $200,000 or more in buying a property. Whereas, if you invest more than $1 million in real estate, the government of Qatar offers permanent residency, which comes with the definite benefits of free healthcare and free schooling. This is something ex-pats can be happy about, as it will make their living in Qatar convenient, and finally, they can get a chance to call Qatar their homeland!
Are there Long and Short-Term Profits When Investing in Qatar?
Qatar property dealings are pretty convenient and time-effective. In a good two weeks, property dealings are confirmed and carried away! Isn't that something extraordinary? The transaction costs are pretty low, and the purchasing process is highly efficient. The property handover is quick. This productivity increases the foreign interest in investment and thus brings short and long-term returns. The Qatar real estate market has pretty low risks and bears a lot of profits in a brief period.
Qatar has opened its real estate market for foreign investments, the cherry on the top. Thus, the whole world is attracted to the Properties and their incentives. This boosts the buyer's confidence, and they are more eager than ever. Previously, Qatari sponsorship from a company or resident was necessary for investment. With the arrival of new rules, investors worldwide have dug their eyes into prime locations.
All over Qatar where the properties such as villas and apartments are available. It is advantageous as foreigners can buy properties in twenty areas near Doha. In addition to that, they can buy property in nine other areas on a freehold basis. As for the rent, you can do the lease for 99 years. Are you thinking about it already?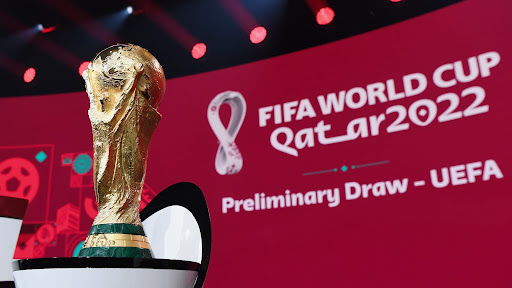 How is Fifa World Cup Excellent for Rental incomes in Qatar?
The great news is that the Fifa world cup 2022 is going to be hosted by Qatar. From the airfare to the hotel charges, all the prices will skyrocket. While a few tourists plan to stay in hotels during the sessions, many might think about renting an apartment or villa for their stay. This is an ideal option for the investors as they can earn with both hands during this time. The demand will be expected to triple-fold, and it's an ideal chance for the landlords to make good earnings!
Is Qatar's Market a Good Place to Invest for Everyone?
One thing for which Qatar undoubtedly got fame is its diversified market. Qatar has the privilege of being able to provide for the super-rich. It has luxurious properties, from the exquisite penthouses to the lovely seaside villas. It is all for the high class. On the other hand, Qatar has apartments and other property types for those searching for affordable luxury and the people who plan to shift with their families.
Sophisticated townhouses and contemporary apartments are pretty popular in Qatar. Cheap properties are also available in Qatar; they recently started the development housing scheme whose primary focus is to provide an improved lifestyle for the strugglers who come to Qatar.
Qatar has room of interest for the ultra-rich, the upper, and the strugglers for an improved lifestyle by such a sensible diversity.
Read Also: 

Best Places To Live In Qatar
Will Property Prices in Qatar Rise?
Qatar is going to earn a lot due to the Fifa world cup. The Qatari government has sensibly planned its diverse property types and doesn't plan to solely depend upon oil and gas as their source of income. Real estate is developing rapidly as thousands of hundreds of dollars get invested. The supply right now is high compared to relatively low costs, which will expectedly rise near the World cup and after that. So, it is an excellent choice for long-term investment as there would be a good rise in the prices, which will bear lots of fruitful profits.
One study shows that the yields in Qatar are around 15 percent which shows that the rentals have almost tripled over the past years, and even in the future, the graph will continue its steep positive path! The places that non-Qataris can invest in have also increased, making many ex-pats enter Qatar's real estate market, which has added prominence and a good rise.
Is Qatar a Good Place to Buy Luxurious Property?
Qatar has enriched itself with exquisite, sparkling, and beautiful construction. It has various property types such as luxurious villas, eye-catching townhouses, modern skyscrapers, breathtaking penthouses, elegant apartments, and studios to glamorous mansions. Soon owning property there will become the epitome of luxury.
The scenic views, ambiance, and development in Qatar are just a few reasons for investment there. Living here or spending a holiday here would soon be a golden dream for many people. However, these excellent property prices will soon shoot up and might become heavy on the pocket. The demand for real estate here would increase consequently.
Is Qatar Tax-Free for Foreigners?
Qatar provides a fantastic lifestyle. One of the perks to investing in Qatar is the tax-free living there. The utilities go free. Even during investments in machinery and other businesses, the tax deduction is exempted, making it an ideal living ground attracting many tous interested in putting their money here. Thus it adds to the fact, living there and other utilities are pretty inexpensive.
Conclusion
It is one of the Wealthiest countries and provides an excellent environment for real estate work in Qatar. Almost 87 percent of the population in Qatar are ex-pats, and by government laws, things have a lot eased for them. This is a country currently in focus and is going to rise quickly. Qatar is a beautiful futuristic country of the Gulf state, and it is rapidly developing, and the economy is getting stronger day by day. Investing in a real estate property is a big decision with pretty long-term effects.
One should put a lot of mind into it and consider it multiple times. Saakin real estate portal is Qatar's ever-growing, up-to-date real estate directory. It works efficiently to provide you with the property that meets your needs exactly. Its primary focus is upon your satisfaction and making your living the best one you ever had. To check out the properties in Qatar, please visit:
FAQs
Q1. How Much Do I Cost to Buy a Property in Qatar?
Ans 1. In Qatar, the prices start around QR 9000/ SQR and rise as much as up to 25000 QR/sqm. It varies from place to place, and Doha is the capital, which is quite expensive.
Q2. What is a Good Salary to Live in Qatar?
Ans 2. Generally, the average salary paid is 13000 QAR in Qatar, and this is paid to most people and is good enough to make a living.
Q3. Is Qatar Tax-Free for Foreigners?
Ans 3. One of the best things about Qatar is that it imposes no tax upon its residents, and thus, it is a tax-free country for the foreigners living there as well!
Q4. Is Qatar an Excellent Place to Live?
Ans1. Qatar is one of the world's wealthiest countries. Not only is it safe, but also it provides an exotic ambiance and a luxurious living style. It is also tax-free, so utilities are pretty inexpensive.
Read More: 

Best Budget-Friendly Places To Live In Qatar