Have you just started your Commercial Real Estate Career in Qatar?
Do you wish to know the secrets to success?
Everyone enters the real estate business with a specific plan and mind. One has some rules and strategies to design one's working plan. The one always wants to get plenty of success even at the start of the career. Here are useful secrets to guide you in getting a successful pathway in commercial real estate.
The newcomers take their first step into commercial real estate by a legal procedure. You get a license and authorized permissions to start your business. After it, you should start taking action by following these secrets for your success.
Research and Read the Local Market Trends
You should find every bit of information related to the commercial real estate of Qatar. Make working relationships with the top people in the real estate market. Research well to make your business advertising most appealing.
Read about the work every day happening in the property market. When you have researched well, then start taking action for it.
Sign up for Local Real Estate Classes
There are a variety of classes in the local real estate community. Moreover, you find a lot of online platforms to list your selling and rental properties. You can arrange meetings with other people in the real estate industry.
How to Become a Real Estate Agent
You can even start your career with a brokerage enterprise focused only on commercial real estate. These companies often offer salaried workout and training programs for workers, helping them focus on learning how to handle and perform commercial transactions.
You would not need to worry about finding clients and making deals in this case. Moreover, due to these firms' attractive benefits and commercial focus, you may find it highly competitive to find a job at them.
Attend Events and Local Meet-Ups in Qatar
To join events and local meet-up gives you many benefits and working connections. You can even find events on real estate investing, investment clubs, cash flow, and much more.
Read Also: 

How To Find The Best Real Estate Lawyer In Qatar
Discover Your Niche
First of all, discover the niche in which you are interested most. There are a lot of categories in commercial real estate.
- Office

- Retail

- Industrial

- Self-storage

- Hotels

- Food halls

- Golf courses

- Restaurants

- Medical centers

- Fitness clubs

- Daycare centers
If you select a specialist niche, you can earn more money than a journalist.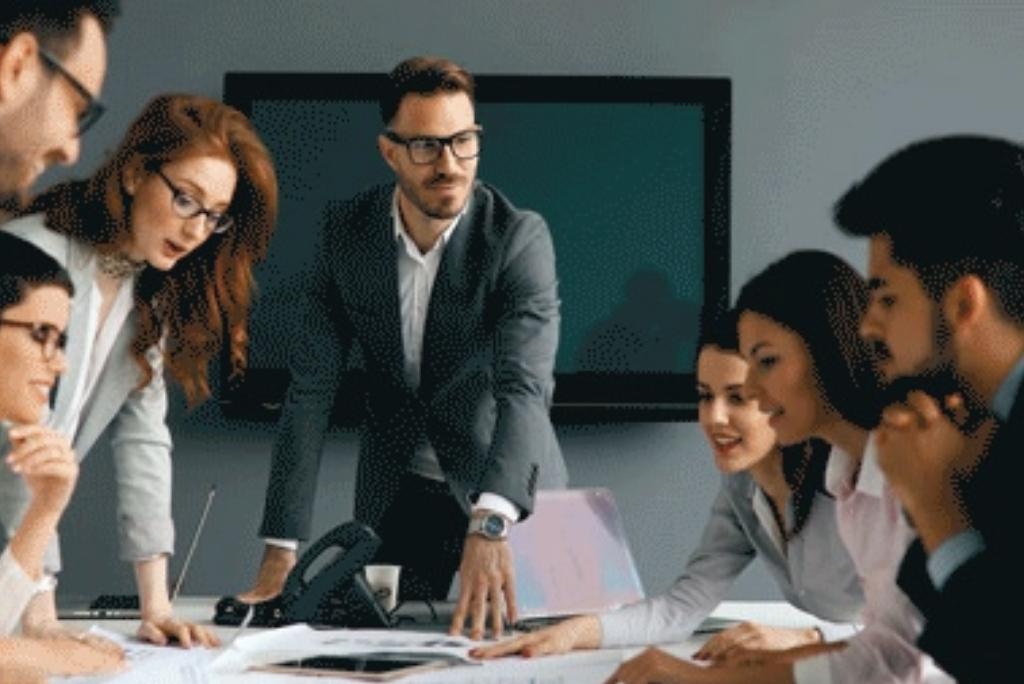 Gain Field Experience through an Internship at a Local Brokerage Firm
It is the best way to gain experience in the commercial real estate field that you intern at a local brokerage firm. You will obtain practical knowledge and implement strategies through this experience. It will be very helpful at the initial stage of your career.
Campaign through Emails Asking People on the Social Media Platform
To campaign your business through emailing real estate agents and different clients is a good tool to advertise your business. Utilize this social media platform to target the local audience. It will make your identity popular and increase Leeds.
Join Commercial Real Estate Membership
Look for famous real estate associations of Qatar and join commercial real estate membership.
Regularly Read Property News and Trade Magazines
It would be best to regularly read about the real estate industry, the latest columns, and news. Especially focus on trade news and property trends in different magazines of Qatar.
Join the Local Chamber of Commerce
It is the best way to meet with different real estate entrepreneurs. Develop relationships through it.
Follow the Best Real Estate Companies and Agencies on Social Media Platforms
You can discover the latest property trends and news by following the best real estate agencies on social media platforms, and you can learn from their experience. Take some time of your day to read top commercial real estate stories.
List Your Properties on the Best Real Estate Directories of Qatar
It is the best way to get more leads at the initial level of your real estate career. Find out the best real estate directories of Carter. List your buying, selling, and renting properties on that online platform.
Further, make a short contract with the portal management. Saakin Qatar is one of the best and most trusted real estate directories that supports you in getting more leads and good deals from buyers and renters.
Visit the Local Economic Development Director
To know about the local laws and regulation is very important for you. Arrange a visit to the local economic development director to request a package to examine demographics, properties for sale and rent, aerial maps, and other valuable information. Arrange such meetings every six months to get the awareness of the updated rules and news.
Search for the Best Properties for Sale and Lease
The best source to search for Commercial Properties for Sale and rent is a real estate directory. Saakin Qatar is the best medium to get the awareness of the listings of Qatar. There, you discover versatile properties for sale and rent.
Learn To Adopt a Professional Attitude to Satisfy Your Clients
It is the most important tool you need to learn to succeed in your real estate career. If you have a good command over satisfying your clients' needs and demands, you can be more popular in the competitive market. It is the key rule to adopt if you want more leads, success, and career progress.
Some More Key Points to Follow In a Commercial Real Estate Career
- Manage your capital and budget well.

- Plan properly to execute it.

- Try to be an expert at sales skills. It is a great tool to be successful in commercial real estate.

- Get knowledge through reading real estate business rules.

- After getting a real estate license, you can practice through a brokerage course.

- Become a CRE broker.

- Get skills to provide the clients they expect from you.

- Set up a proper business plan for better success.

- To distinguish between commercial and residential brokers, you have to gain techniques and facts regarding commercial properties on the market.

- Learn the strategies for property transactions to convince the clients and investors.
Conclusion
Move on with enough confidence to do something remarkable. Stop thinking and start acting. Don't worry. You have enough potential to face the different challenges in your upcoming commercial real estate career. If you follow the basic rules and secrets, you can achieve big success even at the initial stage of your commercial real estate career.
Read More: 

How To Choose A Real Estate Broker In Qatar