Do You Need a Good Moving Company in Qatar, for Shifting?
Are you moving from Qatar?

Are you relocating to Qatar?

Are you looking for international relocation services?

Are you looking for a company that will move your shipment to another country door to door?

Are you planning to move to a new location?
Relocating an apartment or office is a tiresome experience and requires due care and time. Reliable Qatar home moving company in Qatar can treat your belongings safely and install them wherever you want. If you are new to moving, consider hiring a specialist in Doha to provide both moving and packing services.
This way, you don't have to focus on packing and unpacking your belongings while bringing them to your new home. You can easily find the best movers and packers in Qatar. Some of Qatar's top 10 moving shifting service companies trust your belongings. Let's dive in!
Qatar Moving Pros
Qatar Moving Pro has experience in commercial and residential moving services and offers a variety of professional solutions. The best thing is that the company can support the household movement, shifting, and packing services 24 hours a day, 7 days a week.
Whether you're looking for international packaging and shipping, or reliable moving services in Doha, this company is a one-stop-shop for your needs. In addition, we also provide furniture assembly, removal, and storage services.
Contact: +974 5000 7542 Services:

Housing and Business Removal,
QBase Movers
With a solid reputation as a local and global Qatar moving company, QBase Movers offers many services. The company provides apparent security and quality to move to your new apartment without any problems.
In connection with national and international movements, QBase Movers also offers packaging, furniture assembly, and warehousing. Therefore, these moving experts will ensure a safe and hygienic moving process when planning a new trip.
Contact: +974 6659 8446

Services: Home and Office Relocation, Furniture Installment, Warehousing, and Storage
E2E Qatar
Whether you are thinking of traveling to the city or abroad, E2E Qatar is the choice. It is best for transport and packaging service experts. They have trained experts to provide the best support with a 100% secure delivery service. The company also delivers an online support team to discuss customer concerns freely.
In addition to home and office relocation, E2E Qatar also offers logistics solutions. Such as warehousing, warehousing, packaging, and freight insurance. So if you are looking for nicety and comfort, this Qatar-based company is the answer to all your mobility problems.
Contact: +974 4451 6688

Services: International and Domestic Relocation, Office Relocation, Logistics Solutions (within the city, inter-city, and internationally)
Read Also: 

What You Need To Know Before Relocating in Qatar
E-Movers Qatar
Founded in 2011, EMovers Qatar offers unique services such as Professional removal, air-conditioned warehouses, furniture installation, and movement. It is a moving company that provides trained professionals and courteous handyman services.
EMovers Qatar's unique moving company that offers mobile services such as painting, woodworking, and construction. The company also provides transportation and packaging services to art galleries, laboratories, museums, etc.
Contact: +974 74495859

Services: Packaging Services, Handyman Services, Special Moving Services, and Home and Office Relocations
Delight International Movers
Suppose you are looking for a reliable moving service with a personalized approach. In that case, Delight International Movers can help you meet all your mobility needs. The company provides efficient and cost-effective services tailored to customer needs.
Apart from that, Delight International Movers helps you move your pet from one place to another quickly. These professional movers also offer vehicles and personal storage to provide customers with a good storage facility solution.
Contact: +974 4407 4780

Services: Storage Facilities, Overseas Removal/Relocation, Car Shipping, Furniture Installation, Pet Transfer, Vehicle Storage, and Transit Insurance
SWIFT MOVER
Swift worldwide Movers take pride as a premier packing and moving firm in Qatar. They are managed and reputed relocation experts with a specialized team of experienced and trained staff. As an expert in moving and packing services in Doha, Qatar, they engage in shifting, relocation, and storage services.
Our experts ensure that your valuables are shifted carefully from one location to another. Goods are moving to the customer's front door within the deadline. We use high-quality packaging materials such as brown boxes, plastic rolls, and bubble wrap to pack delicate products and products systematically. It is also correctly labeled and carefully loaded into a dedicated transport vehicle.
P O Box 4404, Doha, Qatar.

Tel : +974 4421 7133

Fax : +974 4460 7352

Mobile : +974 3058 2834

Email : [email protected]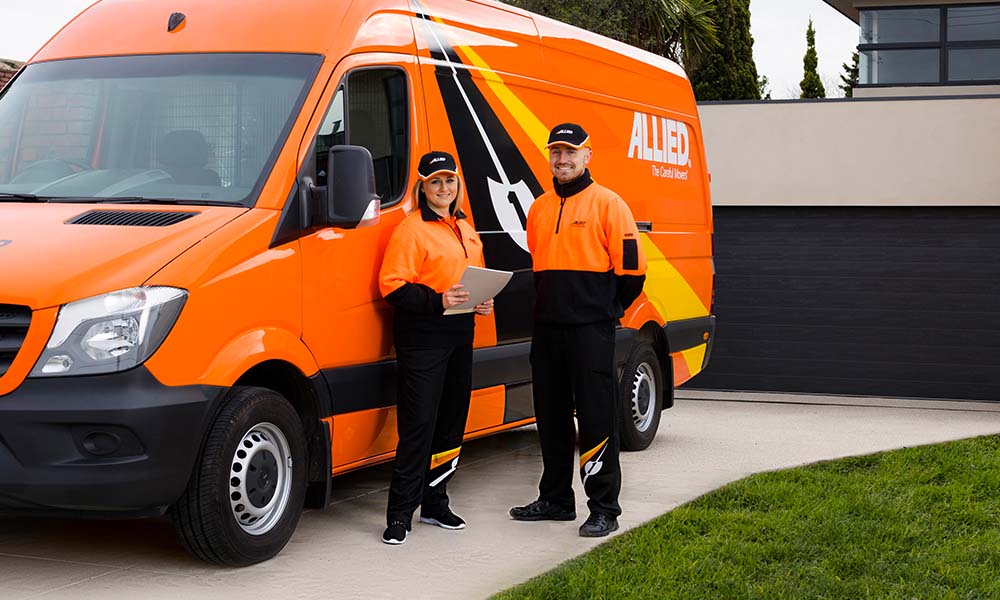 Allied Pickfords Qatar
Allied Pickfords Qatar is here to ensure that all aspects of movement and movement are stress-free and seamless. Door-to-door service is one of its specialties.
Location: Ground Floor, Al Emadi Business Centre, C-Ring Road, Najma, Doha - Qatar

Tel: +974 4016 6222

Mob: +974 3311 2836

Website:

https://www.alliedpickfords.qa

Facebook: @alliedqatar
Abra Relocations
Abra Relocations specializes in international and door-to-door relocation of everything you need to move.
Goodwill Cargo
Goodwill Cargo delivers high-quality moving and packing services for local and international relocation. It supplies door-to-door services as well.
Location: Ahli Bank Building, Old Airport Road, Matar Qadeem, Doha - Qatar

Tel: +974 4462 6549 / +974 4487 8448

Mob: +974 3311 2400 / +974 3377 4702

E-mail: [email protected]

Website:

https://www.goodwillcargoqatar.com

Facebook: @goodwillqatar

Instagram: @goodwillcargoqatar
Intermodal Movers
Intermodal Movers is famous for its relocation services in Qatar. It provides expert international moving services that include packing, moving, storage and unpacking.
Location: 69, Office No-102, Street 220, Zone 26, B-Ring Road, Najma, Doha - Qatar

Toll-free: 800 8084

Mob: +974 6658 6637

E-mail: [email protected]

Website:

http://intermodalmovers.com

Facebook: @intermodalmover

Instagram: @intermodalmovers

Twitter: @IntermodalMoves
ISS Relocation
ISS Relocation provides cheap rates, quality packers, and movers. It provides storage solutions in Qatar.
Packers & Movers
Packers and Movers is a freight and cargo company that delivers local and international moving services.
Details
Conclusion
Hire the Best Moving Company in Qatar
Hiring a mover in Qatar can also help avoid accidents. You may have a lot of heavy stuff. Suppose you don't know how to handle it properly. In that case, you get into trouble and add discomfort and tension to an already stressful situation! Instead, the E2E moving business in Qatar's expert training ensures that all kinds of furniture can be safely moved.
Things can shift from one place to another without damage in transit, saving a lot of money. There is no doubt about it. Hiring a mover can bring many benefits, including avoiding future headaches and disabilities.
Read More: 

Top Cleaning Companies in Qatar