It's Easier to do Relocation When you know how to manage it.
Even the somewhat complex process of moving house can be a problem-free and stress-free experience. You've got a timely list of things to know before moving out. Make your move the easiest one by knowing what to expect from your activity. And what to do to make the relocation as smooth as possible.
Relocating does not mean moving to a new place but also setting yourself. If you are willing to relocate, you must research the relocation criteria. Many things you need to know before relocating. However, there is a different kind of situation in your relocation category.
In a case when you are moving from place to place to change your home

If you are moving from one city to another city
You will get here what to know before relocation. You must be familiar with the essential things when moving from one home to another.
Things to Consider When Moving To Another Home
Making a moving checklist is a must before Relocation
Making a moving checklist is the key to a well-organized home move. Before moving out, one thing to think about is this. The preparation often turns out to be an unfair race with time. Due to the number of pre-move tasks waiting to complete. Managing your time is the key to having a successful move from start to finish.
Take complete control of your time by following a moving checklist – the ultimate time management tool you must use to your advantage. An excellent moving checklist will not only list the essential things to do when moving house.
It will tell you when to do those tasks and how much time you've got for their completion. Take an excellent moving timeline and ready it to make it your own. Remove the outside tasks in your relocation case. Also, prioritize the moving checklist to ensure all essential tasks to complete first.
Precise Cost Estimation Is the First Step When Relocating
The relocation process can be somewhat confusing for people who have never moved house before or have little relocation experience. You face many things to do before moving. It's easy to get confused about starting the different tasks.
Your first step is to know how much the move will cost you. Consider that the cost of the activity will decide how you hover the complete relocation. To know the expenses of your move, request free cost estimates from reliable moving services and companies.
Then ask those movers to visit your home so that they can feed you accurate in-home price quotes. It would help if you had those moving experts see your place – cost estimates received over the phone or via e-mail cannot be accurate enough. So, the very first step to thinking about when moving is getting correct cost estimates done by experts at your own home.
Also Read: 

What You Need To Know Before Relocating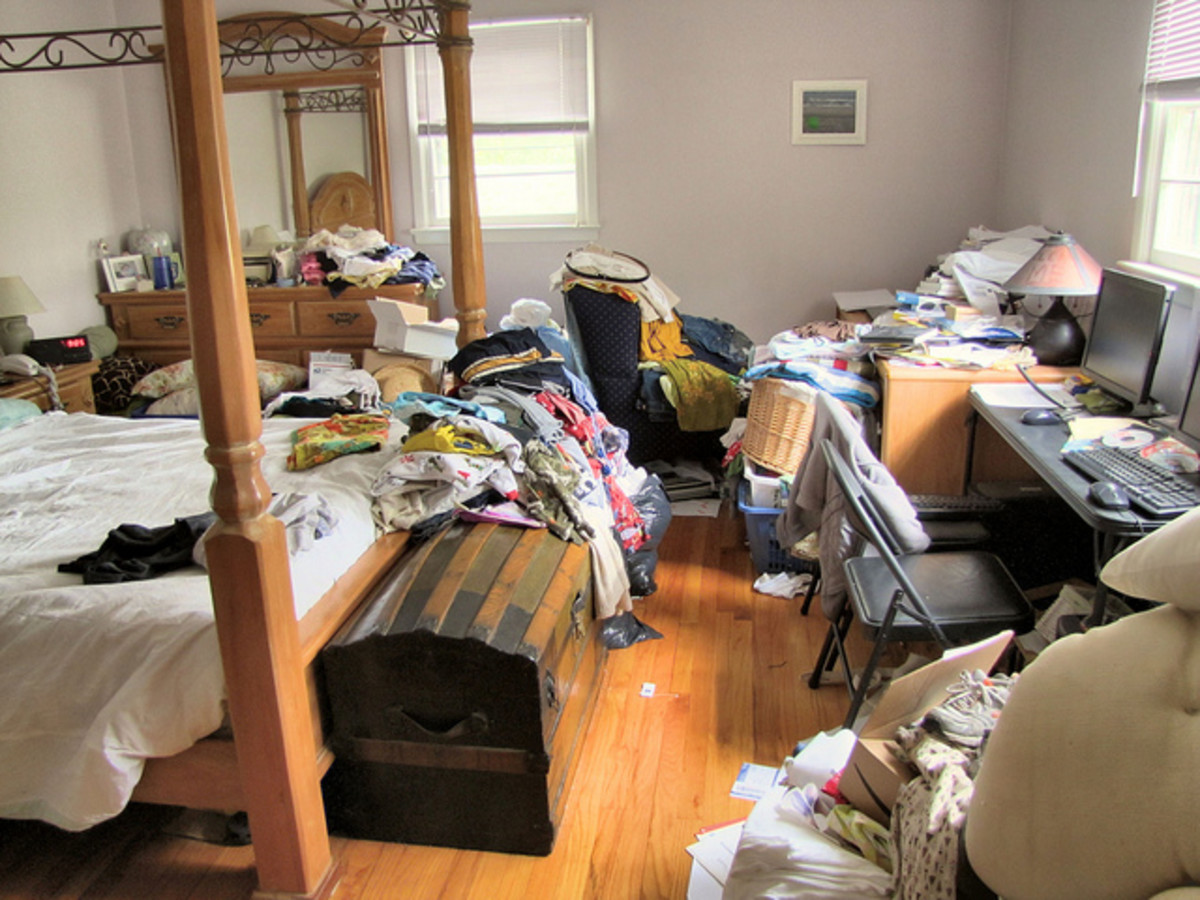 Declutter Your Home Before Moving
If you haven't relocated before, you may make the pricey mistake of moving every item you own without decluttering your home first. To avoid it, one of the things to consider when moving out for the first time is to inventory your entire home. Then get rid of all useless items. Decluttering your home is easy. The cause why you should get rid of disliked items and move with as little custody as possible are:
Transportation Costs
More items will increase shipment weight, which will lead to higher transportation costs.
Packing Time
You'll pack your things much faster when their numbers are less.
Storage Space
Moving more items into the new home may prove to be a poor idea if you don't have enough storage space for them.
Fresh Cash
Another point to think about when moving out is that selling stuff you won't ever use again will transfer new cash toward your moving budget. It will make your house move much easier to manage from a financial point of view.
Read Also: 

How to Find Affordable Apartments in Qatar
Hiring Good Movers Services Is the Best Way to Relocate
One of the things you also know before relocating is that hiring good movers to get the task done is the best way to close the case. Many people think that using skilled movers is always the more costly option, but that is not the case.
The thing to consider when moving is that top-rated full-service moving companies offer customized relocation solutions to fit various home moving budgets. In spare, skilled movers come certified so that you know your household items will be in good hands.
Hiring the right moving service for you comes down to doing your homework. One of the things to consider when moving to a new city is exploring your movers well before using their services to avoid undesirable traps.
Consider Packing by Yourself
It will save Your Money
Before moving, you need to know that packing as a moving task will decide how affordable your move goes. Don't pay for moving boxes. Because you can find free moving boxes. The main packing expense is asking for cardboard boxes they don't need and asking the shops required to recycle their cardboard boxes at the end of the day. Substitute other packing supplies.
Take cost drop to another level by covering moving (furniture) blankets and bubble wrap for heavy stuffed clothes such as towels or even socks. Packing paper is used for padding only (not for wrapping delicate items) for newspapers that come virtually for free.
Moving house without Helpers is almost Impossible.
Moving house is an impossible task for a single person. You must figure out who your helpers will be.
Family Members
Suppose you have family members willing to give you a hand during that shifting period. In that case, you'll have one fewer problem to worry about. Children can also help by organizing and packing their rooms.
Friends
The usual moving plan is to trust your friends to help you pack and move heavy furniture. Be sure to tell your friends so that they can manage their time. Show thankfulness if the person seems unable to rush to your aid. Even pledge to return the favor when the right time comes.
Professional Movers
When moving, one of the top things to consider is that reputable movers will make things much easier for you. Inquire in a free cost estimate to learn that price.
Things to Avoid while Relocating
Whatever you do while moving, don't make any of these moving mistakes:
NOT analyzing your moving service

Self-moving WITHOUT viewing your options

NOT requesting in-home estimates

Managing your move WITHOUT a relocation checklist

Alone Packing on your own WITHOUT a good plan

Paying a FORTUNE on brand new boxes

Packing and moving ALL your household items

NOT buying insurance for your valuable things

Turning your back on moving day SAFETY

NOT scouring all good ways to cut moving costs
Things to Consider When you move from Place to Place or from your old Home to a New Home
When you change your home for living, you also need to tackle some challenges. You have to relocate to a new place in a new environment and neighborhood. You have to face some situations. If you plan to manage all these things correctly, you can complete this process without fear and tension.
Visit and search the local environment and critical information before moving.

Estimate your transfer cost, transportation expenses, and budget for unexpected payments.

The surrounding, the schools, and facilities in that new moving place

How to manage your new home and furnish it to make it suitable for your living

Do you plan to give the house new furniture and things?

How to wind up the previous home system
Find your New Home at Saakin Qatar when you Decide to Relocate
Saakin is the fastest-growing real estate directory in Qatar. You can find featured properties on the website. You discover all the updates on the real estate market of Qatar through the listings. We reply to you quickly to convey with the agents to provide you with the best properties. You find beautiful homes for Sale and Rent on Saakin. You get multiple choices to have the selling and buying properties in Qatar.
Bottom Line
To cut it short, we can conclude that relocation is an extensive process and has specific challenges. If you plan your shifting process in an organized way, you will not have to face any difficulty. Moreover, a planned budget and cost estimation are the most critical factors. If you manage it properly, your relocation process will be the best and excellent.
Read More: 

Top 10 Best Areas and Cities to Live in Qatar