Residential real estate is the most popular type of real estate.
Residential properties are the most popular real estate types to invest in, with numerous types of apartments and homes to live in. It contains any property used for residential purposes, including
Single-family Studios.

Condominiums

Townhouses

Apartments

Duplexes

Penthouses

Villas in Compounds

Standalone Villas
Residential real estate is a typical starting point for desiring real estate investors. It has a lower cost of access and can be easier to get financing for than commercial real estate.
A Studio Apartment
A studio is a single-room flat that unites the bedroom, kitchen, and living area into one large room. The open floor does not have walls dividing the sleeping and living areas, and the kitchen area may or may not be split by a wall.
Apartments
An apartment is a place to live that is only part of a building. Commonly, it is a group of rooms on one floor of a residential building where land is expensive for people to have separate homes. An apartment that people own is called a condominium. There are furnished and unfurnished residential apartments. You can choose a type according to your needs.
Villas
A villa is a large, separate structure with spacious land covering it, and it is luxurious and may include a pool, gym, and garden. A villa is a home to a single family that wants a luxury lifestyle, and Villas can be standalone or in a compound.
Townhouse
A townhouse is an individually held, multi-floor home connected to one or more units. The residents own and are responsible for their townhomes' interior and exterior.
Penthouse
A penthouse is built on the top floor of the building. It can still mean this type of apartment, but it's often more commonly known as a luxury apartment because of the amenities.
Duplex
A duplex is a multifamily home with two units in the same building. Duplexes share a common wall, but the floor plan can differ. Units can be placed either side by side or piled on top of one another, settling an entire floor or two of the building.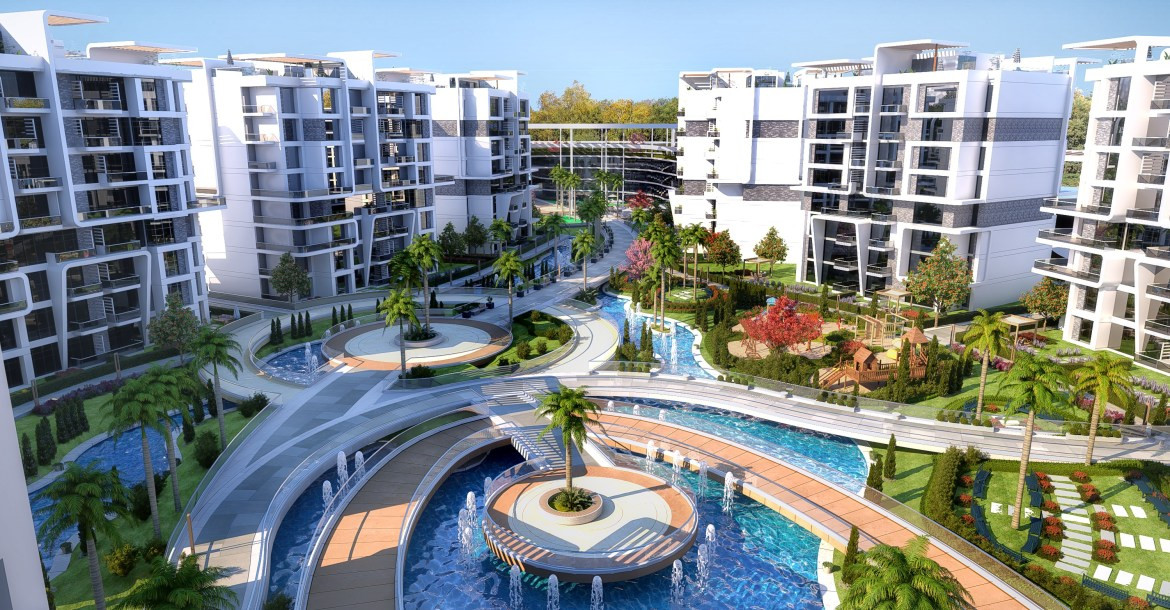 Residential Properties for Sale in Qatar
Doha, the capital city, is the most civilized and busy place. Although this is a rather expensive offer, the investment is as profitable as possible, given the high construction and maintenance norms. It offers the best properties for sale. Qatar has been presenting its property market to help even foreigners to buy real estate. Thus, if you have enough money, it is ideal to buy a home in Qatar.
Here you will find the most elegant home to the highest international level. Around 60% of all properties in Qatar are for residential renting. Thus whether you want to buy a property for your use or rent it, the investment will be profitable.



Read Also: 

Is It A Good Investment To Buy Properties In Qatar?
Ways to Invest in Residential Real Estate
The Best ways to invest in residential real estate in Qatar
Some investors prefer to "fix and flip" the property, and they treat it as a short-term investment in which they add value for a profit by renovating and selling it.

Some investors decide to make long-term investments in residential real estate by purchasing a property for cash flow. They hold it as a rental property to obtain rental income.
Those are two of the more common methods, but other ways to invest in residential real estate include
Vacation homes

Wholesaling

Crowdfunding

Mortgage notes
What Are The Best Types Of Real Estate To Get Into?
Commercial properties are considered one of the best types of real estate investments is the potential for higher cash flow. Investors who opt for commercial properties may find they represent higher income potential, longer leases, and lower vacancy rates than other real estate firms.
Types of Commercial Properties
Commercial real estate includes;
Office buildings

Office spaces

Commercial buildings

Labor camps

Commercial lands

Industrial buildings

Warehouses

Retails

Shops

Hotels

Malls

Medical centers
The Best Ways to Invest In Commercial Real Estate in Qatar
Most investors buy commercial real estate to yield cash flow by renting out the unit(s). Some CRE property types have multiple rental units available, for example, multi-unit office buildings, self-storage structures, retail malls, or multifamily apartment complexes. Others are single-unit rental properties such as an industrial building, a daycare, a single rental office, or a retail space.
The Most Popular Areas Where Saakin Sells Apartments
West Bay is a part of the city protected from the public rush, facing the sea. Here you can find the best villas and residential high-rise buildings.
The Pearl is the ideal place for real estate investments. Being an artificial island, The Pearl is stunning as a vision and innovation. If you buy a property on The Pearl, you are sure that you have an excellent view and a good ROI. Yes, this is right, and the Pearl is the most profitable area to invest in.
Lusail City is one of the suggested venues for the 2022 FIFA World Cup, and it is a futuristic city about 20 km away from Doha. But if you want a modern property for sale, this place is for you. You can buy properties in Fox Hill right at the Saakin website.
Al Dafna is the downtown seafront area of Doha. Many offices work out here. Select this area if you want to be well connected to all parts of the city.
The Old Airport Area is an old and historic part of Doha. It has mostly big villas ideal for families and those who need more space.
How to Find the Best Properties for Sale and Invest in Qatar
When you want to search and choose the most valuable and fit property for the desired standards, visit the Saakin website. Saakin Qatar sells the best properties you need: lands, apartments, villas, offices, and studios. All properties for sale and rent are selected based on several standards that we think are important for our customers and us. You can find the following features of the listings on Saakin.
Location is superior areas with wonderful views;

Endurable buildings committed with modern, dedicated, and ecological construction materials;

Unique finishes and special collection;

State-of-the-art supplies;

Multiple aptitudes;

Best prices.
Thus connect with us to get the best-featured properties of Qatar.



Read More: 

How To Find Cash Flow Properties