When you plan to move to another country, your priority is finding suitable accommodation. Initially, you find a place to rent to live. Although, Qatar has changed some rules and regulations to reduce restrictions on foreigners buying properties. Most of the ex-pats still prefer to live in a rental property. There is about 60% of properties for residential renting in this gulf state. To have your rental place for living in Qatar is expensive. However, there are multiple prospects to select your rental accommodation in Qatar according to your money and income.
Why Do Foreigners Prefer Renting Accommodation in Qatar?
Foreigners usually prefer to rent a place to live in Qatar. It has certain reasons. One reason is that the people select a rental apartment to live in at the starting settlement phase. They move and start a business or find a job. Afterward, they frequently need a temporary place for living. The living duration decides how much time they would stay here. A strong investor can purchase a property for his own home. A person decides to rent a property for financial reasons. These startups also consider renting a place for living. So you select a rental place for the following basic reasons,
If you start a job

You are a startup entrepreneur

Limited budget

You have not decided on the duration of your stay in Qatar

Visitors also need a rental place

You settled recently and searching for a new business setup
Things to Consider When Renting A Place
When you decide to rent a living place, you have to consider some important things before,
If you are a single person or an individual professional

If you have more family members, you need more space and a larger house for residence

Whether you are doing a job or running a business. It decides how much you can afford to pay for your residence.

What is your budget, capital, or income

Your required facilities in the living apartment

Your desired area or location where you like to reside

Your taste and temperament to look for a suitable environment as per your expectations
The things mentioned above, you should consider before renting a place. You can have a one-bedroom studio apartment if you are a single professional. If you have more family members, you need a spacious villa or a larger house with all advantages and amenities nearby. If you are well settled and like a unique lifestyle, you should rent luxurious apartments. A small rental apartment costs QR 5,000 -- QR 6,000, whereas a large luxury apartment starts at QR 13,000 to QR 15,000 and onwards.



Read Also: 

Why Should you Invest in Qatar?
Types of Properties for Rent in Qatar
Apartments
Studio Apartment
Stand-alone Villa
Compound Villa
Serviced Apartments
Furnished Apartments
Qatar is one of the richest countries in the world. It offers many rental properties. There are beautiful excellent, and elegant rental apartments built on international construction standards. It includes;

Apartments
You find a typical rental apartment comprising 1---4 bedrooms, facilities, and amenities. You can choose an apartment as per your needs and funding.

Studio Apartment
One bedroom for a single person is a reasonable option to rent. A studio has one bedroom with one bathroom and a kitchen.

Stand-alone Villa
A stand-alone villa is an independent and luxurious type of living place. These are much larger with a private garden, pool, and other advantages, and it is a more expensive living place.

Compound Villa
These are gated compounds villa with small gardens. You find it like a community type provided essential amenities, and the families with kids consider it an ideal living place.

Serviced Apartments
Visitors and short-term residents choose these serviced apartments to search for regular accommodation for the first few months. These apartments have housekeeping and room services, and you can hire these apartments for some days, weeks, or months.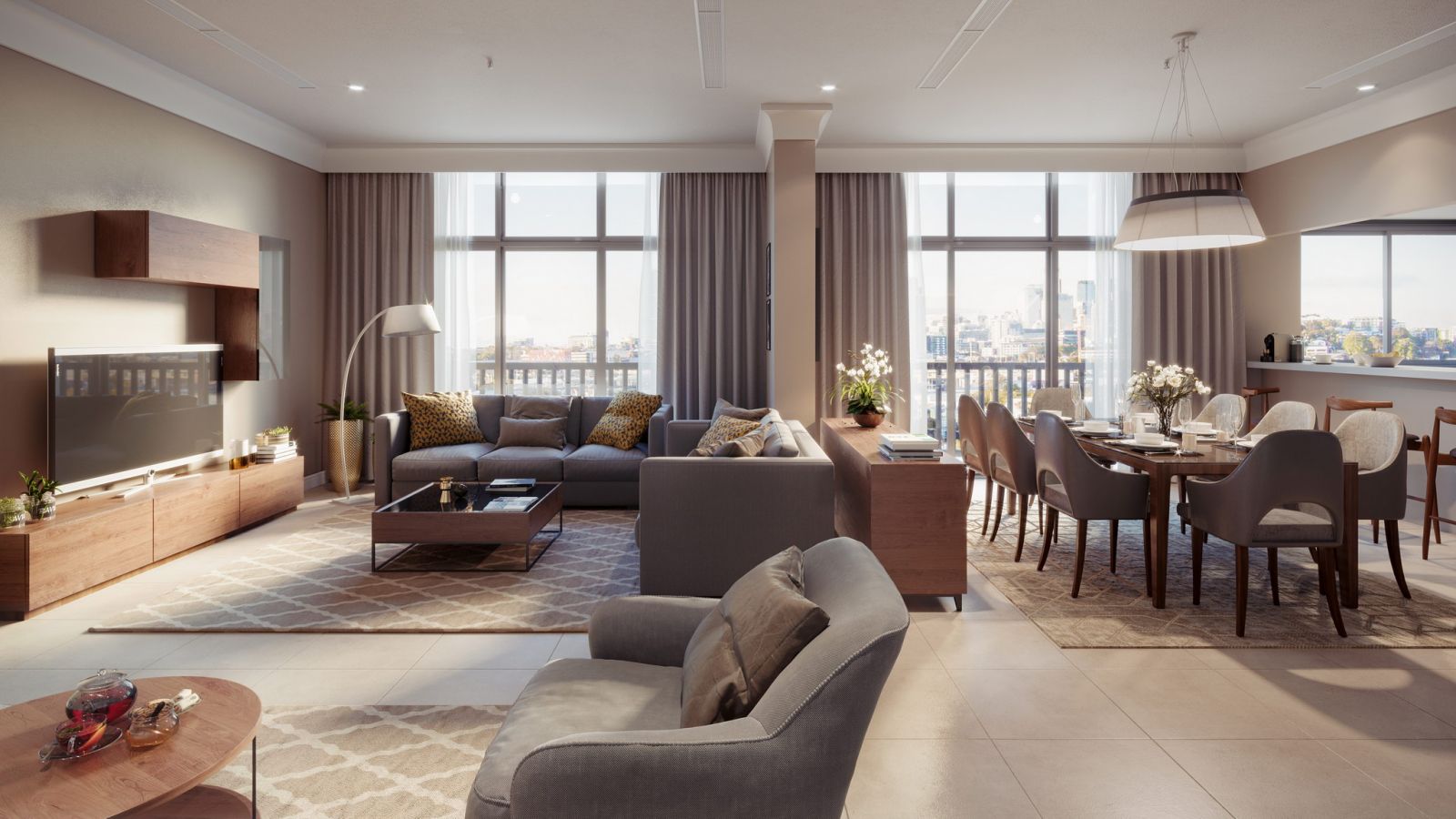 Furnished Apartments
There are furnished apartments, unfurnished apartments, and semi-furnished apartments. You can have any type according to your choice. A furnished apartment has a centralized AC, safety measures, a security system, basic advantages, and amenities. However, the rental price varies as per the exclusive features of a furnished apartment.
Some Famous Places to Rent in Qatar
You can choose any specific area of Doha, Qatar, to live in. However, these places are more popular to rent,
How to Search For the Best Rental Place in Qatar
You can browse the real estate directory to find your ideal home to rent. The websites display all the features, types, rental prices, and locations of the different rental properties. You find all listings on the portal and search for your required one through filter options. The reliable resources to find the best rental place are,
The Process of a Rental Contract
If you want to have a place for rent in Qatar, you have to do a rental contract or agreement. The rental payment is scheduled through post-dated cheques. In a conditional situation, you need your ID card of Qatar, resident permit, employment card or permit, and your bank statement for the last six months.
The real estate agents guide you properly through their services and manage all the documents and contract formalities. If you confront a dispute, you can take the municipalities and other concerned authorities' help to solve the issue.
Renting Places for Commercial Use
If you are a businessman and running a corporation, you need a rental place to accommodate your staff or workers. There are many rental properties for commercial use like labor camps, offices, shared offices, retail & shops, warehouses to store your products, etc. There are numerous alternatives for commercial rental properties according to the need of your trade or business.
The Influence of FIFA World Cup 2022 on Renting a Property
More people, investors, and visitors are interested in living in Qatar as it will host the FIFA World Cup 2022. This trend increases investment opportunities and rental options, boosting the renting accommodation trend in the coming year.
Conclusion
In short, we can deliberately say that Qatar is offering a wide collection of versatile rental apartments to upgrade the economic level. You can select the best and ideal place for your life in any specific area of Qatar. When you decide to rent a place, you must consider all the above conditions and points to have the best.
The real estate directory assists you properly in making your decision easier to select a living place. These are the basic aspects and elements you must go through before selecting your accommodation in Qatar.



Read More: 

A Guideline to Select an Ideal Rental Apartment in Qatar