Looking for investment prospects in Qatar as a foreigner?
Are you looking to buy a new property in Qatar?
Before purchasing any property in Qatar, you must get information. You can find the property in listings. Whether you need to buy one to live in Qatar or for other reasons, you will get it through featured properties. If you are non-Qatari, you can only buy properties in freehold areas.
You will be searching for how to buy property in Qatar. You should get to know the basics so you won't have future difficulties. Thus, non-Qataris buy property in Qatar in freehold designated zones.
Where Can Non-Qatari People Buy Property in Qatar?
The Qatari government has reduced the restrictions on foreigners buying property. It has been done to expand the real estate market. Hence, they can purchase properties and homes in particular areas and regions. There are residential and commercial prospects for non-Qatari people.
Cabinet Resolution No (28) of 2020 defined the Freehold Areas
Non-Qataris may own properties and get benefits from them.
In 9 locations (freehold), non-Qataris may own real estate. In 16 areas, they may also earn from real estate (99-year lease). So, in 25 locations, non-Qataris are eligible to own and occupy real estate.
The Freehold Ownership Zones for Non-Qataris Are Listed Below

;
West Bay Lagoon

The Pearl Qatar

Al Khor Resort

Rawdat Al Jahaniyah

Al Qassar

Al Dafna

Onaiza

Al Wasail

Al Kharij

Jabal Theyleeb
Non- Qataris Can Lease Properties in the Following Areas
Msheireb

Fereej Abdelaziz

Doha Al Jadeed

New Al Ghanim

Al Refaa and Old Al Hitmi

Salata

Fereej Bin Mahmoud , Fereej Bin Mahmoud

Rawdat Al Khail

Mansoura and Fereej Bin Dirham

Najma

Umm Ghuwailina

Al Khulaifat

Al Sadd

Al Mirqab Al Jadeed and Fereej Al Nasr

Doha International Airport area
The Ministry of Justice's website offers help to foreigners seeking more information. For non-Qatari land ownership, the department has issued the relevant instructions.



Read Also: 

How to Invest in Commercial Real Estate of Qatar
Where Can Expats Buy Property in Qatar
The government of Qatar is promoting explosive growth to relax rigid rules governing foreign ownership and investment. As a result, the legislation allows foreigners to purchase real estate in Qatar.
The primary freehold projects in Qatar are the Pearl, West Bay Lagoon, Lusail, and Al Khor. Each one of them provides locals with various properties for sale.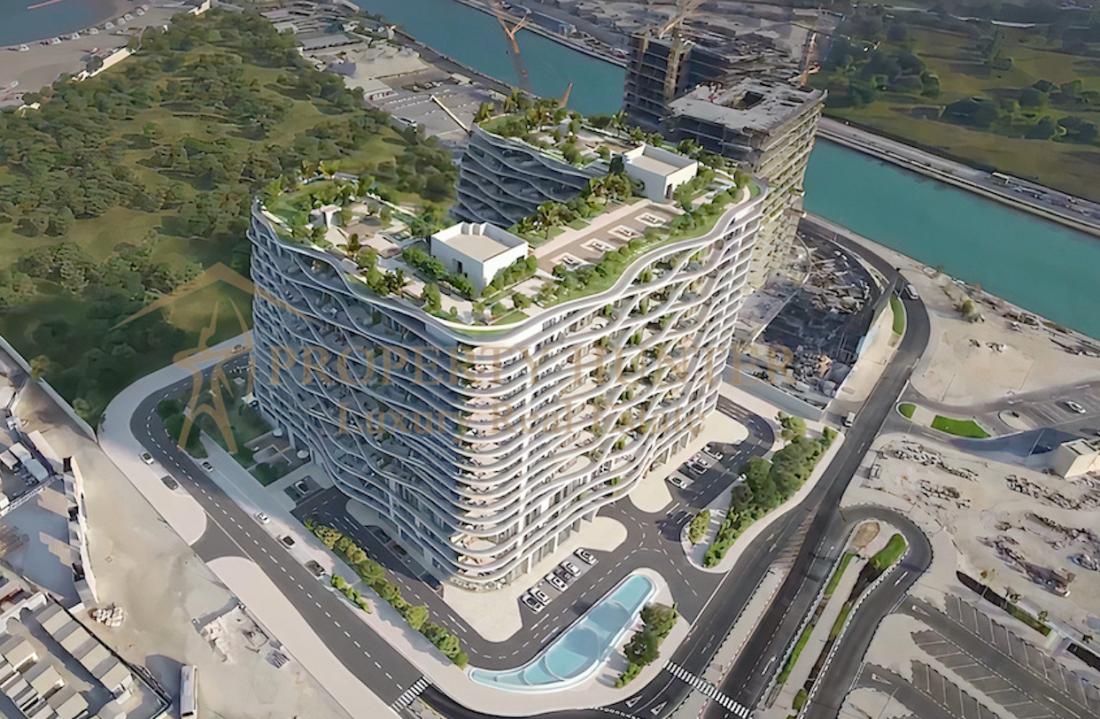 Properties for Sale in West Bay Lagoon
West Bay Lagoon is one of Doha's most peaceful areas. In West Bay Lagoon, there are a variety of villas for sale in compounds, including stand-alone villas. There are some luxury apartments for sale in West Bay Lagoon. Thus, you find all kinds of properties for sale here.
Properties for Sale in The Pearl
Many properties for sale in The Pearl range from studios to apartments to villas. They are among the most luxurious and beautiful. Some of the most upscale property options are the large, elegant villas for sale in The Pearl. Apartments for sale in the Pearl are a good place if you want to stay in a high-rise building.
Properties for Sale in Lusail
As Qatar's "future city," Lusail offers homeowners a variety of brand-new apartments for sale. However, there are also villas for sale in Lusail, all of which are found in one of Qatar's most recent building projects. They are all situated on vast green landscapes.
Properties for Sale in Al Khor
Al Khor is a major city in Qatar that is expanding. It offers affordable apartments and villas for sale. Al Khor also offers elegant, stylish apartments with fully equipped kitchens. You get the best properties here.
Browse Listings on Real Estate Website
Real estate websites list properties for sale in all regions of Qatar. On these websites, you typically locate residential and commercial properties. Your search and selection criteria will guide you by different filters on portals. If you wish to buy real estate, you can choose from a variety of properties, including;
Apartments and studio apartments

Service departments

Independent villas and commercial villas

Townhouses and penthouses

Shops, Retails, and workspaces

Shared office spaces

Commercial buildings

Commercial lands
Get the Best Property for Sale with Saakin Qatar
Real estate directories lead you to your desired property along a digital pathway. Discovering the qualities and amenities of a hotel is described in a city guide. You may quickly obtain all the facts and details at the Saakin portal.
Through our listed featured properties of Qatar, you can find a luxury property in a prime location. Believe in us because we are the best property-finder site.
The Effects of Non-Qatari Ownership
These actions will represent a sharp change in how Qatar's real estate market develops and increases its regional investment appeal. It is suitable for local and foreign investors, the country's economy, and the real estate sector.
They will also improve the enticing legal and legislative structure that empowers investors and provides them with safe and promising investment options.
In addition, the Ministry of Interior and the Ministry of Justice have worked to create an efficient system that will enable non-Qataris to gain residence for property ownership.
The government will grant permanent residency benefits, such as access to healthcare and higher education. And opportunities for investment in specific economic ventures are given to the real estate owner with a value of at least $1 million.
Why do Investors search for Properties on Saakin?
An updated online market lists all types of properties for sale in Qatar. Real-time property searches are engaged on the Saakin portal. Also, Expats and investors get updated trends on property on our website. This website offers a brief overview and the most recent information on the properties.
Therefore, when they search through it, they get the idea of the best properties for the best ROI. It helps them pick the best investment opportunity in better locations in Qatar. Moreover, these platforms offer various real estate agencies and brokers the option to post the property.
FAQ
Can a non-Qatari buy Property in Qatar?
Foreigners living in Qatar who buy a property valued at least QR1 million will be eligible to apply for residence rights, such as free health care and free education for themselves and their families. In the nine areas of Qatar, foreigners get permission to own property.
Where can Foreigners Purchase Land in Qatar?
Regions Where Foreigners Can buy Property in Qatar are;
WestBay (66)

The Pearl Qatar (66)

Al Khor Resort (74)

Rawdat Al Jahaniyah (investment area)

Al Qassar (administrative area 60)

Al Dafna (administrative area 61)

Onaiza (administrative area 63)

Al Wasail (69)
What is the Price of a Home in Qatar?
Property costs in Qatar
Prices in Doha range from roughly QR9,000/sqm to QR25,000/sqm, with an average of QR15,000 per square meter. A one-bedroom apartment at The Pearl will run you between QR1,200,000 and QR2,100,000.
Can I buy Property in Qatar?
As an Expat buying property in Qatar
You can use a mortgage as an Expat to purchase a freehold or leasehold home. Also, the Qatar Central Bank has rules regarding expats' mortgage loans. The maximum length of a mortgage is 20 years.



Read More: 

Most Types of Real Estate for Sale in Qatar on Saakin Portfolio