Due to the impending FIFA World Cup, an extraordinary number of residences, vacation rentals, shopping centers, and office buildings were constructed in Qatar between 2010 and 2022. After that, we anticipate a noticeable downturn in the start of new projects until the supply is consumed and rental rates rise. However, the Qatar Vision 2030 has strong strategies to engage investors in commercial real estate. Let's discuss some current Commercial real estate demands in Qatar 2022.
The market for commercial real estate properties is expanding due to the developing areas and launching of new projects and additional properties. There are outstanding resorts and lodges. Many commercial buildings and conceiving projects are the primary interest of investors.
These tendencies improve the strength of commercial real estate and workouts within Qatar. Moreover, forthcoming buyers can scour the investment chances and prospects in entire projects and properties. The rental earnings are more elevated now. It is even a good chance for commercial movements and investment experiences.
Commercial Real Estate Demands Are Getting Higher in Developing Cities
The companies have adopted a working-from-home and freelancing strategy after the COVID-19 pandemic. In this way, the demand for offices has somewhat declined. The market players are operating different approaches to reduce the demand for office spaces.
However, the city's development and new projects attract people and companies to focus on the activities in these locations. The demand is moving away from old hotspots like C-Ring Road, Al Sadd, and West Bay toward Lusail City due to the development of the Lusail Marina District as a developed city with affordable prices, parking areas, the accessibility of dining options, and the best infrastructure.
Top Trends for Property Investment in Qatar in 2022 - 2023?
The expansion of "Freehold Zones" under Law No. 16 of 2018, which permits non-Qatari real estate ownership in selected districts, has been the primary motivator for property investment a while back. The demand for apartments in Lusail, West Bay, and The Pearl-Qatar will likely continue to be driven by the new law that provides residency rights to landowners.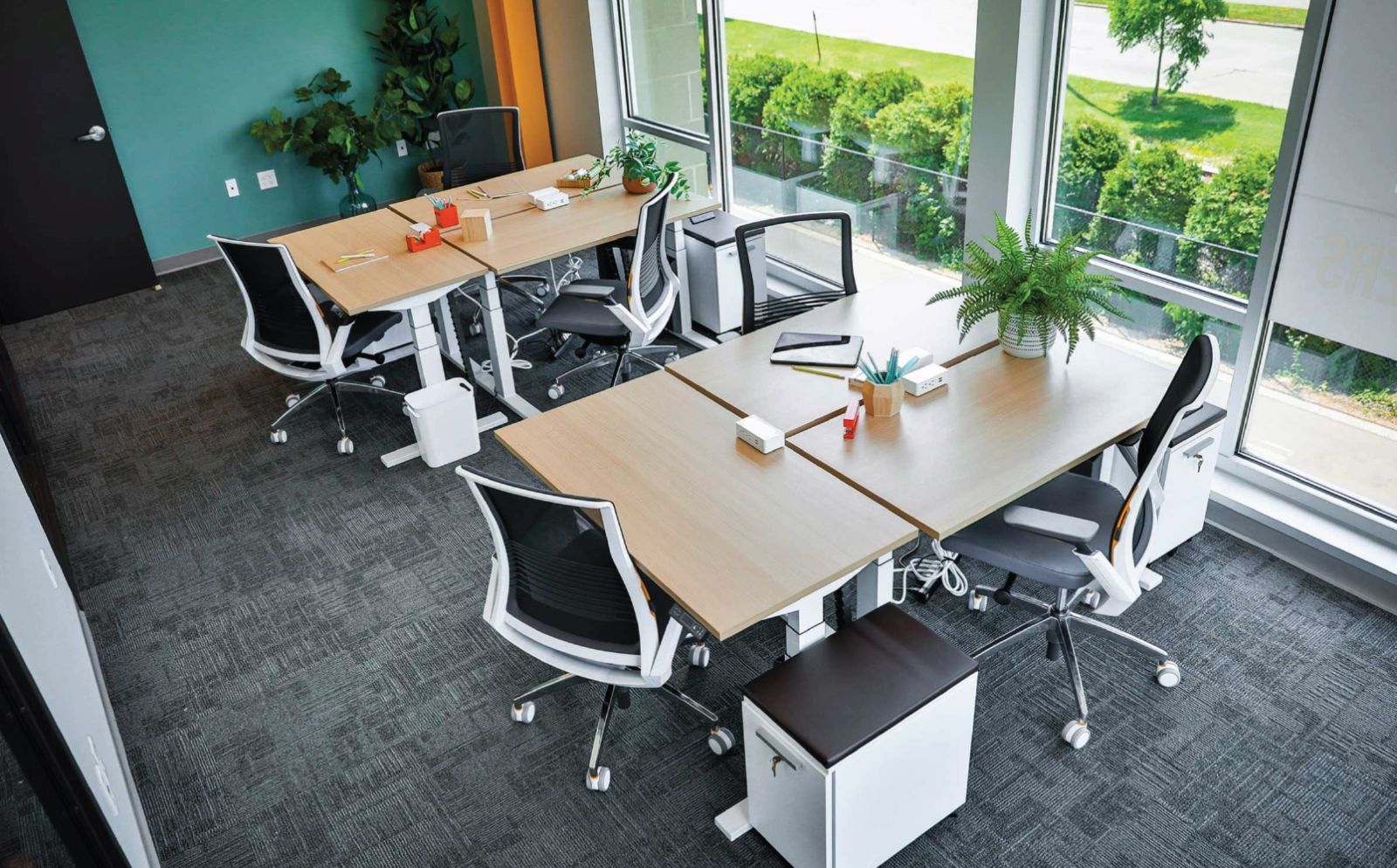 Office Rentals Demand in Different Locations
In West Bay, equipped commercial spaces and offices range in price from QAR80 to QAR120 per sqm per month. The cost with the same office type in Lusail ranges from QAR65 to QAR120 per sqm per month, which reflects the recent decline in local rental activity.
In West Bay and Lusail, shell-and-core office rental price is between QAR70 and QAR100 per sqm per month, and in Doha, they can be rented for as little as QAR50 per sqm every month.
Commercial Real Estate Is Shifting To Developing Locations in Qatar
Numerous towers in Doha have also been deserted due to the significant switch in office direction and existence in Lusail. These towers were formerly inhabited by governmental organizations that have since bought or leased commercial towers in Lusail.
This makes the already competitive real estate market in Doha's formerly hub-designated neighborhoods even more difficult. A further location, Lusail Fox Hills, is predicted to be finished soon, which will inevitably drive up the cost of office and retail spaces.
New Corporations Will Increase the Demand for Commercial Real Estate in Qatar
New businesses are anticipated to become functional in Qatar due to the hoisting of the COVID-19 constraints and the upcoming FIFA World Cup, particularly those concerned with the competition's activities, procurement, and festivities.
Most of these businesses work on a particular project and would not like to continue increasing their investments in fit-outs and properties.
Even with all the promising developments and housing scarcity in the final quarter of 2021, commercial and retail operations slowed. The low demand is being impacted by various factors, causing a higher direct recruitment ratio and a decrease in prices for the following years.
Developing Projects Are the Main Attraction for Investors
The demand for commercial real estate properties is increasing because of the developing locations and launching of new projects and luxury properties. There are unique hotels and resorts. Many commercial towers and developing projects are the main attraction for investors.
These trends enhance the power of commercial real estate and activities within Qatar. Moreover, prospective buyers can explore the investment opportunities and potential in exclusive projects and properties. The rental yields are higher during this season. It is also a great challenge for commercial activities and investment ventures.



Read Also: 

Gewan Island Project - The Pearl-Qatar Complete Guide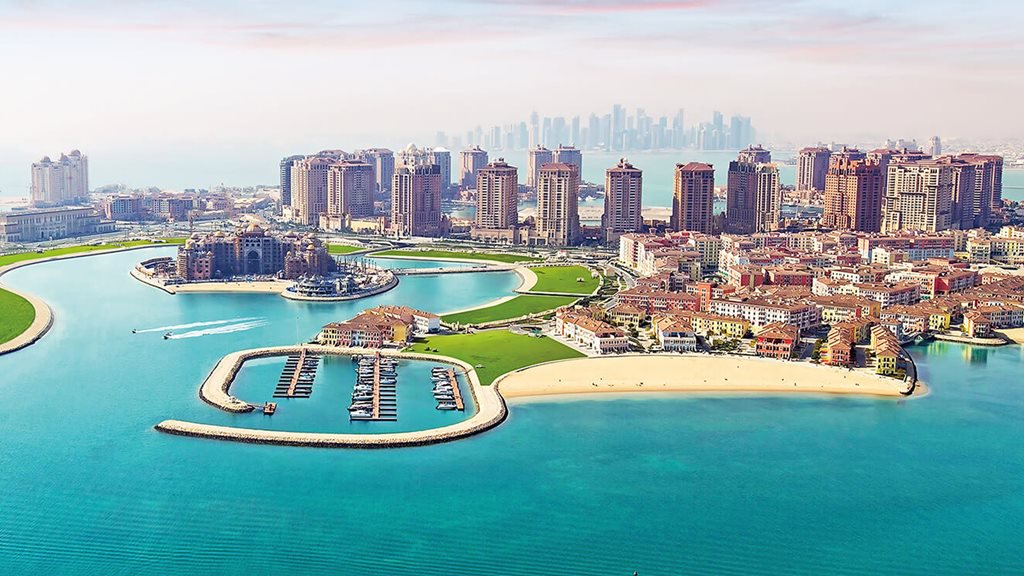 The Pearl Qatar Serviced Residences Are a Great Source of Investment
The arrival of the FIFA World Cup is bringing high tourism and a big boom in the real estate market of Qatar. The state will deliver the best hospitality, real estate, and residential properties. The Pearl Qatar serviced residences are a great source of investment.
Four Seasons hotels and resorts are managing private apartments. It is also a big source of investment and real estate. The landmark and real estate developments with exclusive marketing and sales add high momentum. The demand for commercial properties is rising. Commercial property brings a higher return on investment than other properties.
Office Supply in Qatar Is Now Over 5 Million Sq M, With Grade a Space Accounting for More Than 50%
We hope the new offices and commercial towers will delay the Fifa World Cup 2022 until the current and new supply is favored. Office Supply in Qatar is now over 5 million sq m, with Grade A space accounting for more than 50%.
Main projects under development retain Commercial Boulevard and Lusail Towers in the Downtown Lusail area. On completion of these developing projects, office supply in Lusail will grow to more than one million sq m of leasable capacity.
The Most Profitable Commercial Real Estate
You can invest in commercial properties and lands, commercial towers, corporate offices, and retail spaces. High-traffic flow areas are more attractive for retailers and commercial activities in properties in prime locations. Warehouses in industrial areas are also considered good for investment purposes.
Explore the Properties for Investment with Saakin Qatar
You are more likely to desire to invest in commercial real estate. For this purpose, you must know about the latest trends and news of the local real estate and commercial real estate market. You can get commercial Properties for Sale and rent information on the Saakin Qatar website.
There are commercial properties, and the listings provide you with the best properties for investment. You are connected with the best developing projects in Qatar that are the best sources for you to invest in.
Final Words
In the synopsis, we see a bright vision of the commercial real estate of Qatar. It will be the best for investors and property buyers. We also anticipate challenging years for the commercial sector, with a consequent decline in the prices set. Every property owner should be on the lookout for the following to become successful:
A specialized property management firm that can maintain its property effectively

Raises the caliber of benefits rendered by the establishment

Keeping up a high level of expertise in terms of capital upkeep and quality to meet the demanded rent amount

Adjusting selling prices to reflect better the supply and demand of the real estate market.
Frequently Asked Questions
How Is the Real Estate Market in Qatar?
According to the Qatar Central Bank (QCB), the real estate price index increased by 2.82 percent in the year to Q3 2021, in stark contrast to a y-o-y decline of 5.67 percent in Q3 2020. This is the best performance for the nation since Q2 2016. Real estate prices, however, only increased by a negligible 0.11 percent.
Can You Own Commercial Real Estate in Qatar?
New Cabinet Resolution Regulating Real Estate Ownership by Foreign Nationals
In the 9 areas of Qatar, foreigners are permitted to own property. Under the resolution, foreigners are permitted to lease real estate in 16 specific locations in Qatar for 99 years.



Read More: 

Tips for Real Estate Investors in Qatar