Are you an expatriate who is settling into the well-developed Middle-east's bustling country? Or are you thinking about changing your apartment? When migrating to a new place, the foremost essential task one must effectively manage the accommodation, primarily if the employer does not provide it. Searching for an apartment that fulfills your needs and suits your budget isn't an easy task. In addition to that, you need to possess all the required documents. The rental payment method differs for each landlord; you have to be sure you choose the one following your income and lifestyle.
This article will discuss all the facts and figures about renting an apartment in Qatar.
What to Look For In the Apartment?
Before you rent a property in Qatar, be sure to keenly look at these things about the landlord and the property. Qatar has stringent laws about legal properties, so the first thing you should look for is if the lesser's house is registered and built in the government-assigned residential area.
The records of public ownership are essential and should be taken into consideration to see the background of the potential landlord. Accessibility is an absolute necessity. Do check that hospitals, markets, commuting services, schools, and your work areas lie close to your vicinity. Knowing this will make your living in harmony.
What are the Rates of Apartments in Qatar?
Qatar recently announced the decrease in rents of the properties, and the expatriates have entered in search of rental apartments more than ever! According to the latest news, 500 Residential units are getting constructed in Qatar, making almost 290,000 available. With these vast numbers, the tenant won't run out of choices to rent the property that suits their needs and budget!
The Different Types of Accommodations Available In Qatar?
Unfurnished Semi-furnished Fully-furnished
Generally, in Qatar, the expatriates prefer renting apartments or villas, even though they can now own the property in some places too. The apartments in Qatar come in three forms, and let's look at the rental guides to the three available accommodations types.
Are There Unfurnished Apartments in Qatar?
Unfurnished apartments, generally available in Qatar, vary, and they don't have many tenants' possessions and might lack kitchen closets, bathroom storage, and cabinets. To get yourself assured, you should first discuss with the tenant if they are eager to sell any equipment so that you can discuss the purchasing and installation price.
Moreover, to be further comfortable about renting an unfurnished apartment, you can contact the former residents about the utility costs, pros and cons, and the required necessities in the apartment. You can also learn about the landlord's efficiency in handling all the minor and major problems related to the property.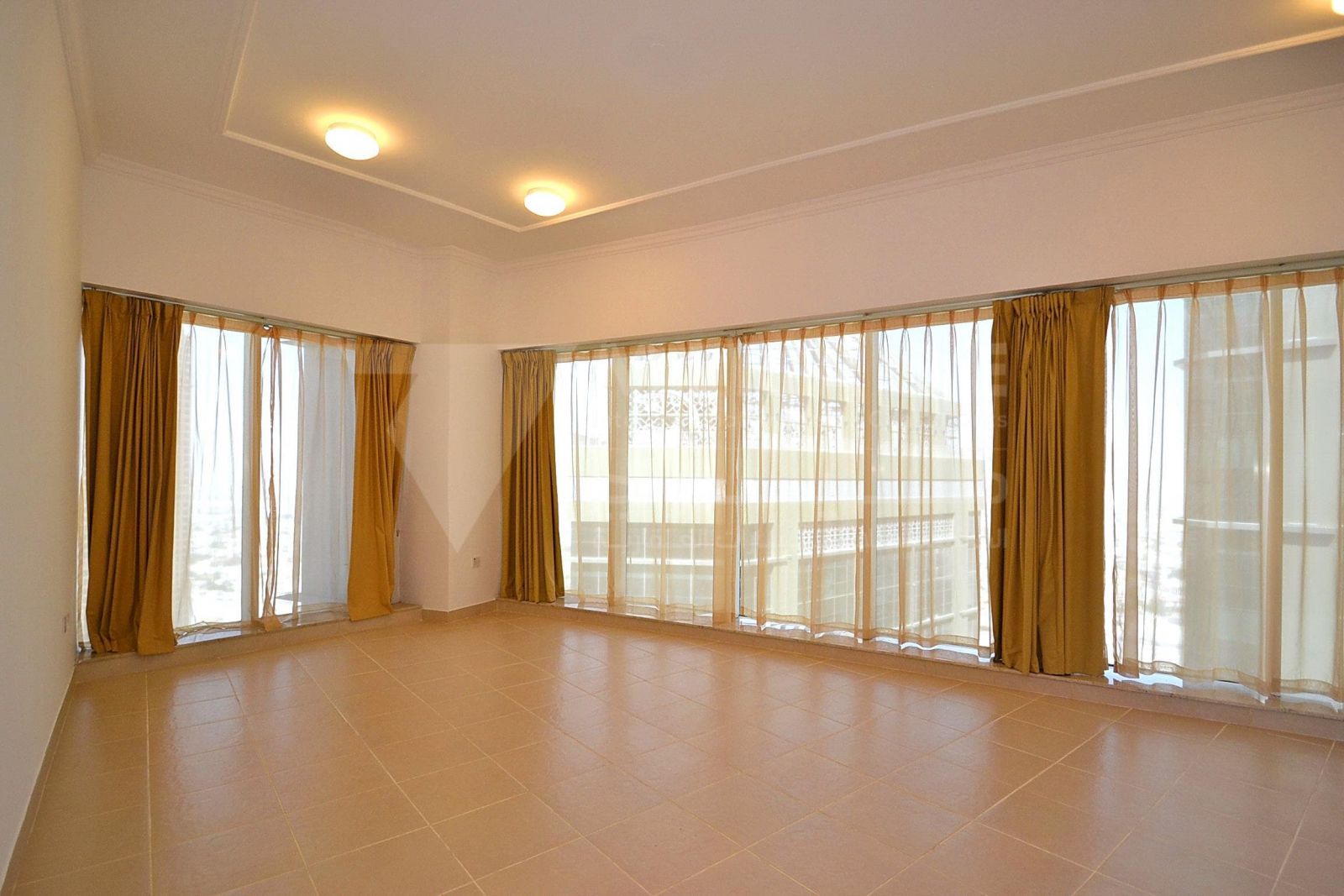 Are Semi-Furnished Apartments A Good Choice in Qatar?
Semi-furnished apartments are one comfortable living area. They have installed essential equipment such as laundry or air-conditioning, making them quite affordable and easier to adjust as you don't have to settle everything from scratch.
Are Fully-Furnished Apartments A Good Choice in Qatar?
Fully-furnished apartments provide you with most necessities, such as kitchen equipment and utilities. They even at times possess bed linen and kitchen utensils. Furniture is also available in some flats. It's especially ideal if you plan a brief stay in Qatar for one to two years, and it will both save time and money!
Read Also: 

A Guideline to Select an Ideal Rental Apartment in Qatar
How to Rent an Apartment in Qatar?
One crucial question that triggers every ex-pat who settles in Qatar. To find a good apartment in Qatar, you can either visit or consult a real estate directory in Qatar or rent directly. Qatar's real estate directories and agencies help you find the ideal and suitable apartment according to your needs. They also guide you with all the documentation acting as a liaison between the landlord and the tenant.
They generally take a 5 percent commission on annual rent, like half a month's rent. On the other hand, a few real estate companies manage everything for the landlords. They deal with the tenant, provide all the amenities and discuss rental payments on behalf of landlords.
Similarly, another option is the online websites which help you find out the apartments that are preferably close to your work area and have the rent that suits you. You can then directly access the landlord and discuss your rental payments.
Last but not least, you can visit the area you would like to live in Qatar and contact the administration out there, to get to know about vacancies and property which suits your needs and finances.
Saakin real estate directory is well-known in Qatar, with thousands of listings to help you find your perfect home. It has all the new updates. Not only that, the commutation, maps, and everything are also present so that living alone or with family gets convenient for you. For further details, please visit:
Which Documents Are Required to Rent a Property in Qatar?
- Passport copy

- Qatar ID copy

- Proof of employment (not often required)

- Post-dated cheques for rent

- Security cheques
Note: it is essential to be married or have a family to rent an apartment in Qatar, it is an Islamic country, and it's against the laws to live without marriage.
How is The Tenancy Contract Drawn in Qatar?
The tenancy contracts in Qatar are generally assigned in Arabic or English. If you got an exclusive contract in Arabic, do feel the need to ask for the translated English version or get it translated into English by verified translation companies that bind it by the court.
Take your time to thoroughly go through it and discuss anything which bewilders your mind.
Contracts are usually signed annually and are renewed. Once it's signed, the landlord then takes 30 days to get it recognized by the Municipalities and pay the registration fees of 1% of the annual rent.
It is strongly recommended that these terms in the rental contract should be looked at in detail and shouldn't be missed:
Rental fees and the payment conditions and terms. Any term that includes deposits the duration of the contract from the start till the finishing date. Any restriction that has to be followed by the tenant. Any notice period or related terms. Liabilities and responsibilities of the landlord. If it is fully furnished, the contract must list all the equipment and inventory in the appendix for safety.
How is Rent Paid in Qatar?
In Qatar, rent is generally paid every month. However, let it be the agents or direct contact, the contract requires post-dated cheques for 12 months due to safety purposes.
How is the Security Deposit Paid in Qatar?
The security deposit, mainly in) Qatar, is almost one month's rent. This is refundable but can be deducted over the terms if the property is damaged or the tenant cannot pay any month's rent.
What to Do if You Have a Rental Dispute in Qatar?
A rental dispute committee is formed near Rawdah Al Khail Park in Muntazah off C ring road named Rental dispute settling committee if any argument or problem comes in between landlord and the tenant.
To avoid tenant dispute, the Hukoomi portal has enunciated some conditions when landlords may apply for tenants to vacate premises:
The tenant lapses to pay the monthly rent without any valid reason. This renter transfers the property to a third party without the landlord's permission. Tenant uses the property in evil ways or breaches government regulations.
According to the Qatari government laws, the landlord should provide six months' notice to the renter for terminating the contract.
Conclusion
Once you are done with everything, they will authorize your key, and yay! You are at your new residence.
FAQs
Q1. Can You Share Your Flat in Qatar?
Ans1. No, it is illegal to share your flat in Qatar until and unless the landlord knows about it and it's declared appropriate.
Q2. What Happens if You Leave the Apartment Before 12 Months?
Ans 2. If you plan to leave the apartment before a year, you have to give two months' prior notice as well as a penalty, which is your rent for two months.
Q3. What Happens if You Don't Want to Renew the Contract After a Year?
Ans3. After the year, you can give two months' notice about moving out, They will return your security fee after you pay all the utility bills and any damage made to the property is paid for.
Q4. Can You Negotiate Rent in Qatar?
Ans 4. The Qatari government highly appreciates negotiations about the rent with the realtors or the brokers, and it is a usual practice and can result in your benefit
Read More: 

Things to Consider Before Buying a Studio Apartment in Qatar