Are you a realtor? Are you looking for investment opportunities in Qatar? Are you searching for a new home to buy? It would be best to get awareness before buying any property in Qatar. Whether you have to purchase a property for living in Qatar or for other reasons, you can get your required property across Qatar. However, if you are non-Qatari, you can only buy property in freehold areas. Here, you will know exactly how to buy real estate in Qatar. You should have basic knowledge so that you may not face any difficulty or frustration in the future.
Table of Contents
Can foreigners buy properties in Qatar?

Benefits granted on buying a property.

Steps to buying a property

Need a real estate agency assistance

A buying- off-plan

Decide a buying property

Finalize the property deal

Get your property registered

Processing time

You can buy residential as well as commercial property

Conclusion
Can Foreigners Buy Properties in Qatar?
The Qatar government has reduced the restrictions on foreigners for getting properties, and it has extended the real estate market for ex-pats. However, they can purchase properties in specific districts and areas of Qatar.
Following Are the Freehold Ownership Areas for Non- Qatari;
West Bay Lagoon

The Pearl Qatar

Al Khor Resort

Rawdat Al Jahaniyah

Al Qassar

Al Dafna

Onaiza

Al Wasail

Al Kharij

Jabal Theyleeb
Non- Qataris Can Lease Properties in the Following Areas
Msheireb

Fereej Abdelaziz

Doha Al Jadeed

New Al Ghanim

Al Refaa and Old Al Hitmi

Salata

Fereej Bin Mahmoud , Fereej Bin Mahmoud

Rawdat Al Khail

Mansoura and Fereej Bin Dirham

Najma

Umm Ghuwailina

Al Khulaifat

Al Sadd

Al Mirqab Al Jadeed and Fereej Al Nasr

Doha International Airport area
For further information, foreigners can avail themselves of assistance on the website of the Ministry of Justice. The department has provided the necessary guidance for non-Qatari land ownership.

Read Also: 

The Ultimate Guide to Residential Properties for Rent in Qatar
Benefits Granted On Buying a Property
You get a residency permit if you buy a property worth QAR 730,000 or above. The government grants you this permit, considering you are the homeowner. It also gives you family residence status, and it allows you and your family to live in Qatar as long as you own your property. The official government website guides you automatically further through the residency application procedure.

If you purchase a property worth 3,650,000 QAR and above, you get the same benefits as permanent residency, including health care services, quality education, and other commercial benefits.

You can immediately sponsor your family members through your residency permit if you

buy a property

.

Residency status is valid as long as you own your property.

You can buy a property to rent out to get income and profit, and you can utilize it as an investment perspective or a real estate business.

Furthermore, the new ownership law for foreigners applies to both residential and commercial properties in Qatar. You can obtain a property for a living place. And you can also do real estate business by purchasing commercial properties.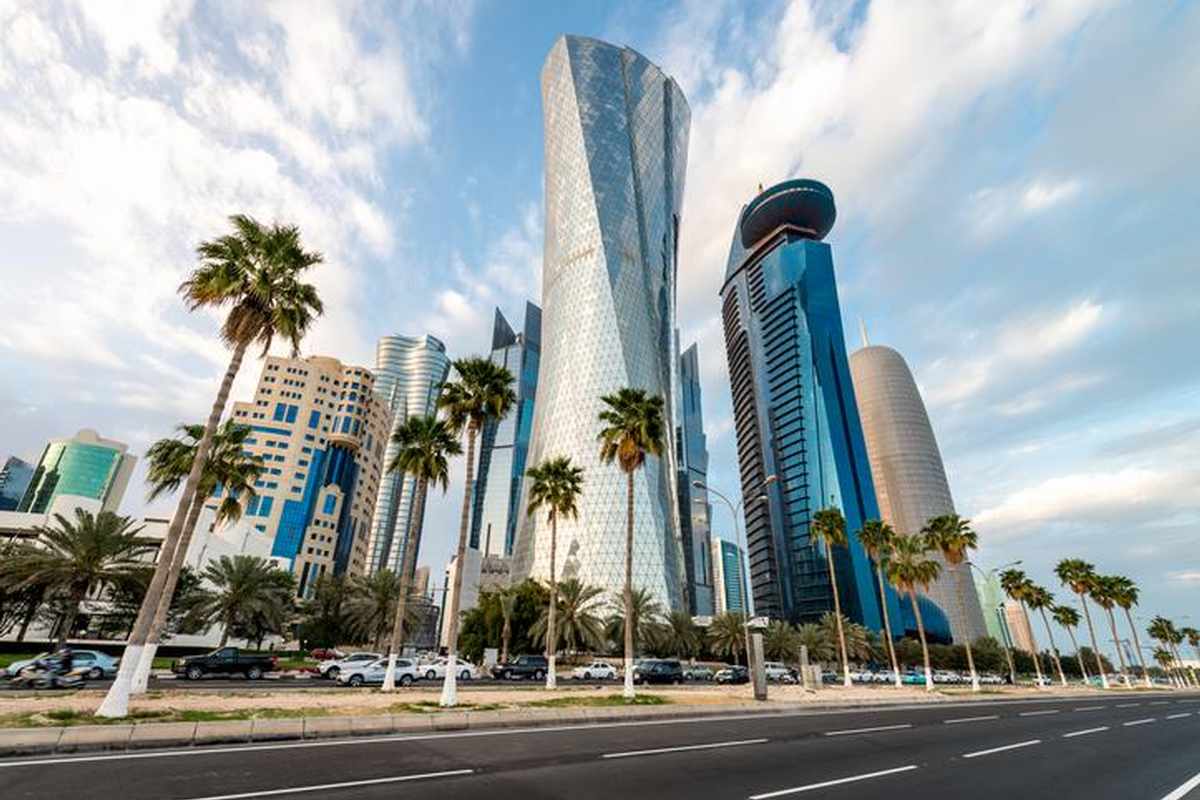 Steps to Buying Properties
Browsing
You can search the listings of properties for sale on the real estate websites of Qatar. The real estate portals display the best-featured properties, describing the price and other related specifications. Saakin is one of the best real estate directories, providing you with the listings on its website.
Need of a Real Estate Agency Assistance
If you have intentions to find a property for sale, you should find a trusted real estate agency or an agent to help you out. Some of the renowned real estate agencies are,
Saakin Inc. Qatar

Coreo real estate

World-class real estate

Steps real estate

Mirage International

Better Homes

MyPad Properties
Buying Off-Plan
You can also purchase a property directly from the project developer. In addition, you can search by your efforts to save the agency fees. However, the mortgage rules are not simple, as you should have enough knowledge about Qatar regulations. Instead, buying a property through a real estate agency or a broker is much easier and better.
Finalize Your Property Deal
When you have decided on a property to buy, you hire a lawyer to finalize the matter and other things through a contract. You have to arrange a down payment for the sale agreement, and it is usually 30% of the property's total price.
Get Your Property Registered.
Once your property deal is locked, you contact the real estate registration authorities and department to register your bought property. The ministry of the municipality leads this department.
Processing Time
It takes 30 days on average to buy a property in Qatar with the complete procedure once both parties sign the sale agreement or the contract.
Conclusion
Be a motivated initiative to explore the world ahead. Qatar's government is encouraging and welcoming foreigners more. Furthermore, FIFA World Cup 2022, arrival is increasing the attractions, employment options, and development projects in the country. It is a suitable time to invest in the region to get the best return. Go ahead to keep your spirit active to achieve new goals in life.



Read More:

 

Best Places To Live In Qatar