It can be a wise investment to purchase property in Qatar. Home buying can have many advantages, regardless of whether you want to buy a home in Doha for you to live in or for other purposes.
However, specific guidelines must be followed if you are a non-Qatari. For instance, only select localities in Qatar allow foreigners to purchase real estate. You should also be aware of other factors when buying a home in Qatar without overpaying.
This quick guide will show you exactly how to buy Your Home in Doha, Qatar, without overpaying.
How to Avoid Overpaying for Buying a Home in Doha, Qatar
Make sure you pay a fair price for that property by following these simple rules to get the best deal.
Get Your Finances in Order
Before carefully examining your financial circumstances to determine what you can afford, don't bother home buying. What is your housing budget per month? What is the ratio of your debt to income? Do you have enough cash on hand to cover a down payment?
Those who put down at least 20% will receive the most fantastic offers. It must be lower than 43 percent to get approved for a mortgage, but the lower, the better. How would you rate your credit? It must be at least 620 for a conventional mortgage. However, higher is preferable.
The 28/36 percent rule is a tool for lenders and other financial professionals to assist clients in calculating how much they can afford to spend on a home. Housing costs should not account for more than 28% of gross income, and total household debt shouldn't account for more than 36%.
Manage a Mortgage to Buy Your Home in Doha, Qatar, Without Overplaying
The appropriate mortgage could help you avoid paying thousands of QAR interest for the loan. The principal is the amount you borrow, whereas interest is the cost. You end up paying significantly more in interest for a mortgage than you did in principal.
The interest rate and the term (also known as the loan length) are the two variables that affect the amount of interest you pay. You pay more with higher rates and longer periods, and with lower rates and shorter terms, you pay less.
Finding online mortgage lenders by themselves is a terrific way to learn about the different kinds of mortgages. Fixed-rate mortgages charge the same percentage on the remaining principal for the loan.
Rates on adjustable-rate mortgages (ARMs) fluctuate with the market. 15 to 30 years is the length of terms. A 30-year fixed-rate mortgage is the most common type since it has a lower monthly payment but a higher interest rate. The 15-year fixed-rate mortgages have the lowest rates and the least total interest you will pay.



Read Also: 

How to Choose A Real Estate Broker in Qatar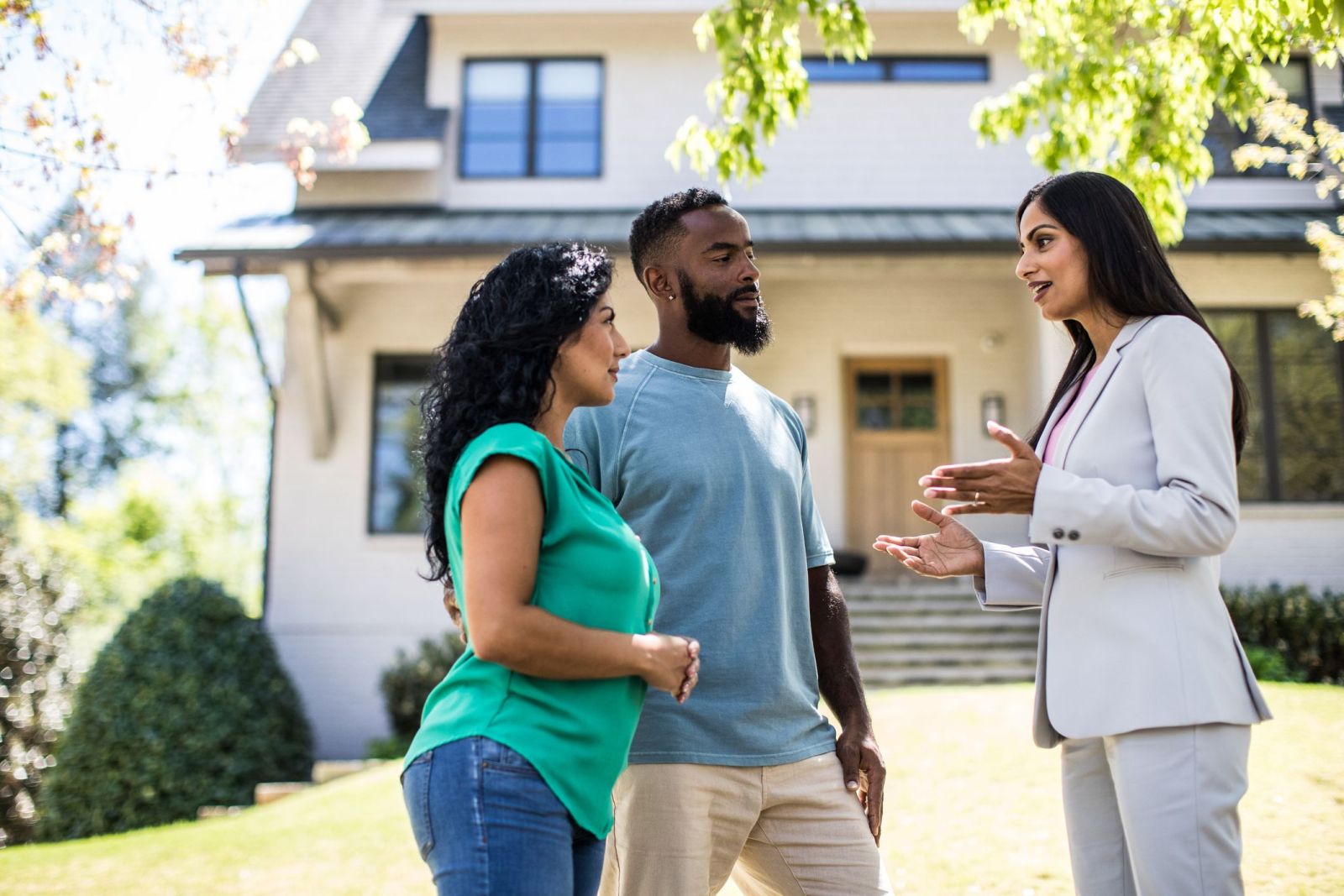 Get a Buyer's Agent to Save Your Money
Create a capable team to assist when it comes time to look for a home. In addition to working with a reputable lender, you should hire a buyer's agent to help you in locating the best properties in the best areas at the best pricing.
The most recent real estate listings are available at Saakin Qatar. They plan showings and effectively assist you in the purchasing process. A buyer's agent will assist you in obtaining fair value because they are familiar with the local real estate market's dynamics. And best of all, using a buyer's agent won't cost you anything.
Explore the Neighborhood before Buying a Home
Learn more about the seller and the area before making an offer. Find out what motivates the seller to sell this home, especially if they have a deadline in mind. There are no warning signs if the seller is just moving for employment. Does the population suddenly increase or decrease?
Why? Learn about HOA dues, upcoming housing, road development projects, crime rates, the caliber of the local schools, tax rates, and other aspects. The area's cost of living and quality of life will affect your life if you relocate there. Start by visiting the official website of the neighborhood municipality.
Make a More Vibrant Offer without Paying More
Instead of raising your pricing to compete in a seller's market, consider other strategies to differentiate your offer. You're financial planning and understanding of the seller's requirements will be crucial. Offer a quicker closing or additional earnest money (the usual one to three percent "security deposit" submitted with an offer.
You may be able to close at least a week sooner than another potential buyer. Suppose the family requires a longer time to find housing. In that case, you can also permit the seller to occupy the property for an additional month following the closing. Make selling to you seem like the most suitable course of action.
Include an Appraisal Contingency
If a seller accepts an offer, the buyer's lender will order a property evaluation before approving the loan. Deal-breaking potential exists if the review turns out to be less than the offer. The debate can continue if there is an appraisal contingency in the offer.
The lender's appraisal must fall between 5% and 10% short of the asking price. Based on the lender's fair market appraisal, the appraisal contingency would start a round of talks between the seller and the buyer.
Include a Home Inspection Contingency
A competent home inspector is the final essential component of your home buying team. This expert will examine every element of the house's physical structure and mechanical systems. He will present a thorough yet brief report of their findings (start your search for one here). Include a clause in the offer requiring a home inspection.
Suppose the inspection reveals severe flaws in the house. In that case, such a contingency will release you from the contract without incurring any fees. For less major findings, you can ask for credit at closing, and when you move in, you can plan repairs with your own contractor.
Conclusion
You can buy your home in Doha, Qatar, without overpaying by hiring the best and most reliable real estate agents in Qatar. Saakin has the links and direct connections of the best property dealers and real estate agents.
Further, the portal lists the featured properties of Doha, Qatar. You can choose from a wide collection of properties for sale. We hope you will get help through this short article to save you enough money on home buying.



Read More: 

How to Get a COVID-19 Vaccination Certificate in Qatar