Are You Looking for an Affordable Apartment for Living in Qatar?
You easily find affordable apartments in Qatar. There are different types of rental apartments and buying apartments in different locations of Qatar. You can search for affordable apartments in real estate directories. Saakin Qatar is one of those that provide you with all the details and specifications of apartments for sale and rent.
The most interesting thing is finding a good living standard in even an affordable apartment. Most foreigners choose a rental apartment with a lively budget and affordable price. Some people prefer to buy apartments if they plan to live long-term. The apartment is the most common housing type in Qatar.
Many investors invest in residential apartments to get rental income. Thus the country offers versatile apartments with different features throughout the region.
Why Buy or Rent an Apartment with Us?
Saakin Qatar offers you the chance to choose from a big collection of apartments for sale and apartments for rent in Qatar. Our website has the best selection of manifold apartments in various sizes. The website also relates the facilities, amenities, prices, and rental amount.
You get a brief description of what you are finding at Saakin Qatar. We provide an online solution related to your real estate. The site is doing its best to provide various apartments and studios to most clients' requests.
The website shows you the Category of Apartments for Sale and Rent in Detail
The listings on Saakin are updated, with the latest property market growth. There is a range of apartments with 1 to 5 bedrooms, studios, rental apartments for families, the best and most luxurious apartments for sale.
You find separate rooms for servants and guests in a spacious apartment. These residential properties have special structures and comforts. Thus you find every feature and size of the apartment for sale and rent on this real estate website.
Apartments in Qatar Offer A Wide Range of Amenities and Facilities
All the residential and commercial properties of Qatar provide excellent comforts and facilities. Mostly the apartments for rent and apartments for sale provide safety & convenience. There are special modern amenities for the comfort of the residents. Most apartments and studios have;
-. Built-in kitchen appliances

-. Indoor-outdoor swimming pools

-. A gymnasium

-. Playgrounds for kids

-. Gardens

-. Covered parking spaces

-. Coffee shops

-. Restaurants
The architecture of the apartments is also very splendid. When you look for an Arabian-style home for living, you should consider apartments in Qatar in a proper building with a proper amenity.
Read Also: 

Renting Vs. Buying A Home Which One Is Better?
The Range of Prices
The apartments for rent in Qatar have different rental prices. The range starts from 5000 QR 220 thousand QAR. Location and the level of the features of an apartment building determine the price. Similarly, you find gorgeous apartments for sale at different prices, and the luxury level and size of the property determine that apartment's selling price.
The Most Affordable Places in Qatar
If you find affordable residential places for you, go through this blog to have the relevant details. These residential zones are budget-friendly and good for accommodation. When you move to Qatar and have a fixed budget, you look for a suitable living place.
Your main concern will be to gain an affordable living place. Specific areas offer affordable living with a good housing style. You can have a relaxed lifestyle on a low budget in the following areas of Qatar.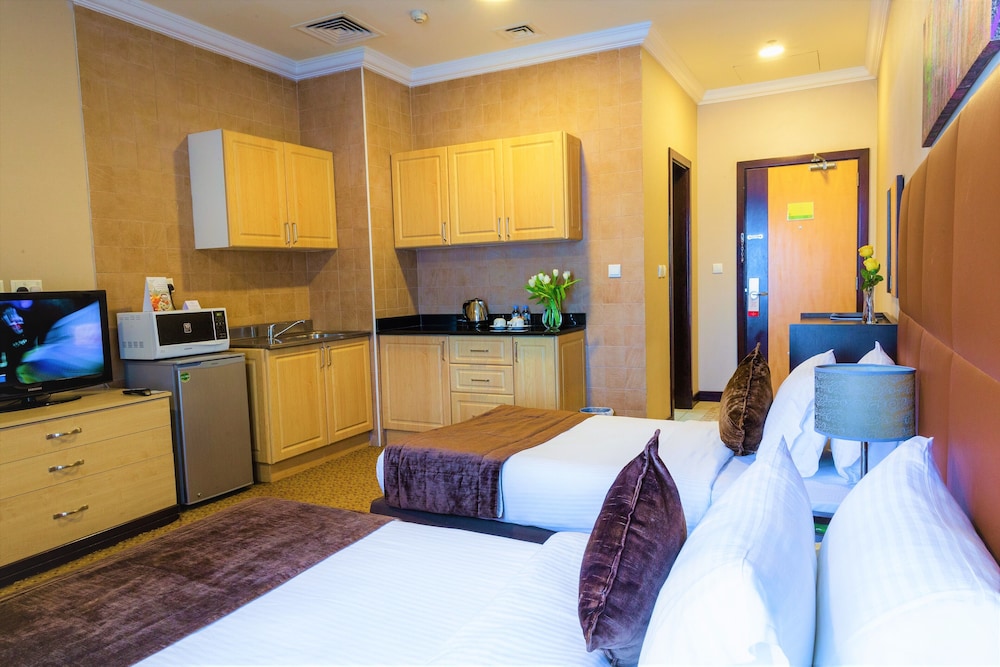 The Best Budget Areas to Find Affordable Apartments in Qatar
The areas where you can rent for as little as QR1,950 a month
Abu Hamour
While the average price for a one-bedroom unfurnished apartment in Abu Hamour is approximately QR3,000, you can still find one for as low as QR2,500 per month. Abu Hamour is found on the left if driving down Salwa Road, and it's a suitable area with everything from gas stations and hospitals to malls, restaurants, and schools.
Al Gharrafa
This area mostly features standalone villas, compound societies, and row houses. It's a little away from central Doha, but it's convenient for those who frequent Shamal Road, Education City, and the surrounding areas.
A semi-furnished compound villa will cost around QR8.500 for four bedrooms. You can alternatively find studios and one-bedroom apartments for prices starting at QR3,000.
Al Kheesa
Many of you secretly want to live close to Ikea, and Al Kheesa is just a few minutes away from Doha Festival City. This fully residential neighborhood has many budget accommodations, from sharing villas to apartments in low-rise buildings.
A brand-new studio (40 sq m) with modern fittings costs anywhere from QR2,000 to QR3,000, including electricity, water, and internet.
Al Mansoura
Al Mansoura is a great area for families, especially with how reasonable the prices for bigger-sized apartments are. Many of the buildings here are constructed with good quality fittings and 24-hour maintenance services.
You can find an unfurnished two-bedroom apartment for QR4,000 or a fully-furnished three-bedroom apartment for QR6,500.
Doha Jadeeda
You can find reasonably priced apartments. The area mostly has bachelors and a few families.
The area has a metro station making it very convenient to move around the city, but the only good reason to stay here would be proximity to your place of work.
A one-bedroom furnished apartment starts at QR4,000. The area also has a massive parking problem, so ensure your apartment comes with a parking spot.
Muntazah
Muntazah is perfect for bigger families – you can find a three-bedroom apartment for QR5,500, and a fully furnished one-bedroom apartment starts at QR4,000. It's a fully residential area with plenty of little stores for all your convenience.
New Salata
New Salata is not a very exciting area, but it's an ideal location for those who like the quiet and the mild isolation while being close to the city. It's the area behind Qatar Chamber, and a studio in a villa will set you back QR2,500 per month.
Old Airport Road
If you're looking at budget-friendly apartments in Doha, you can't do better than Old Airport Road.
There's something for solo renters, families, and even corporations, from beautiful apartments to luxurious villas. The apartments start at QR3,500 for a single bedroom and QR4,500 for two.
You'll need a while to explore the entire area but whichever spot you pick, rest assured there's a brilliant budget restaurant within walking distance.
Salwa Road
There are plenty of newly constructed housing societies. If you're looking for a clean, efficient, and reasonably priced apartment, you might want to consider Salwa Road, especially if you work in surrounding areas such as the Industrial area or Al Waab. Around 70 sq m in size, a brand-new one-bedroom apartment costs QR2,500 per month.
Thumama
Thumama is close to Old Airport Road, E Ring Road, F Ring Road, and G Ring Road. The area mostly has beautiful villas, and if you're a family, it is perfect.
A two-bedroom apartment costs between QR4,000 and QR5,500, depending on whether it is furnished. If you're looking at an entire villa, you can find a three-bedroom standalone furnished for QR9,000 or a villa in your compound for QR10,000.
Umm Ghuwailina
This area is quite popular due to its convenient location close to Souq Waqif, Msheireb, Old Airport Road, C Ring Road, and the Corniche. There's a health center, three- and four-star hotels, offices, supermarkets, and even a massive bookstore.
The area is also popular for all the budget eats you can find with dozens of little cafeterias and small restaurants. You can find a fully-furnished two-bedroom apartment with one bathroom for QR4,500, or even less if unfurnished.
Wakrah
A journey from Al Qassar in West Bay Lagoon to Wakra takes only approximately 25 minutes now compared to over an hour of driving earlier. Wakra has plenty of beautifully furnished apartments (especially with all the Ezdan compounds) and is looking for a nice apartment to stay in here.
A fully furnished apartment in a compound with amenities can cost you as low as QR1,950 if it's a one-bedroom apartment.
You can find a brilliant two-bedroom place if you have a slightly higher budget of around QR3,000 to QR4,000. The area has started to develop and has a five-star hotel besides beaches, souks, elite hospitals, and malls.
Find Affordable Apartments on the Saakin Qatar Website
You can quickly search for affordable apartments on the Saakin Qatar website, and it shows the listings and complete guidelines to the buyers and sellers. You can estimate the cost and features of the apartments in different areas of Qatar through filter options. So get connected with us to have a suitable and affordable apartment for living in Qatar.
Read More: 

Renting A Furnished Vs. Unfurnished Property