With its top-notch facilities and wellness retreats, Qatar welcomes guests to chill, unwind, and rejuvenate. Discover places to relax in Doha and wellness centers in Qatar by traveling there. Despite the prohibition on public drinking, Doha has a vibrant nightlife culture that provides excitement and fantastic views. The capital of Qatar may be known for its ultra-modern skyscrapers and wonders of Islamic architecture, but as the sun sets, rooftop bars, old-fashioned retail areas, and even desert safaris promise plenty of excitement.
Doha Qatar, the capital of Qatar and one of the world's wealthiest cities, offers some tourist attractions. The city also has very much to offer tourists, including well-known air-conditioned buildings, museums, and beaches. There are a lot of attractions to see in Doha while you're on vacation, whether you prefer the historical allure of the National Museum of Qatar, the museum of Islamic art, or adventure activities at Katara Beach.
Introduction to Doha
The cultural and commercial center of Doha is Doha. A popular tourist destination, the 7 km (4 mi) long Corniche offers fantastic views, open spaces, and a harbor where you may go on a dhow trip. Another popular tourist destination is The Pearl, an artificial island on the Arabian Gulf's shores. With canals cutting through squares and buildings in pastel colors, the Qanat Quartier in the Pearl is designed after Venice.
List of Best Placed To Relax In Doha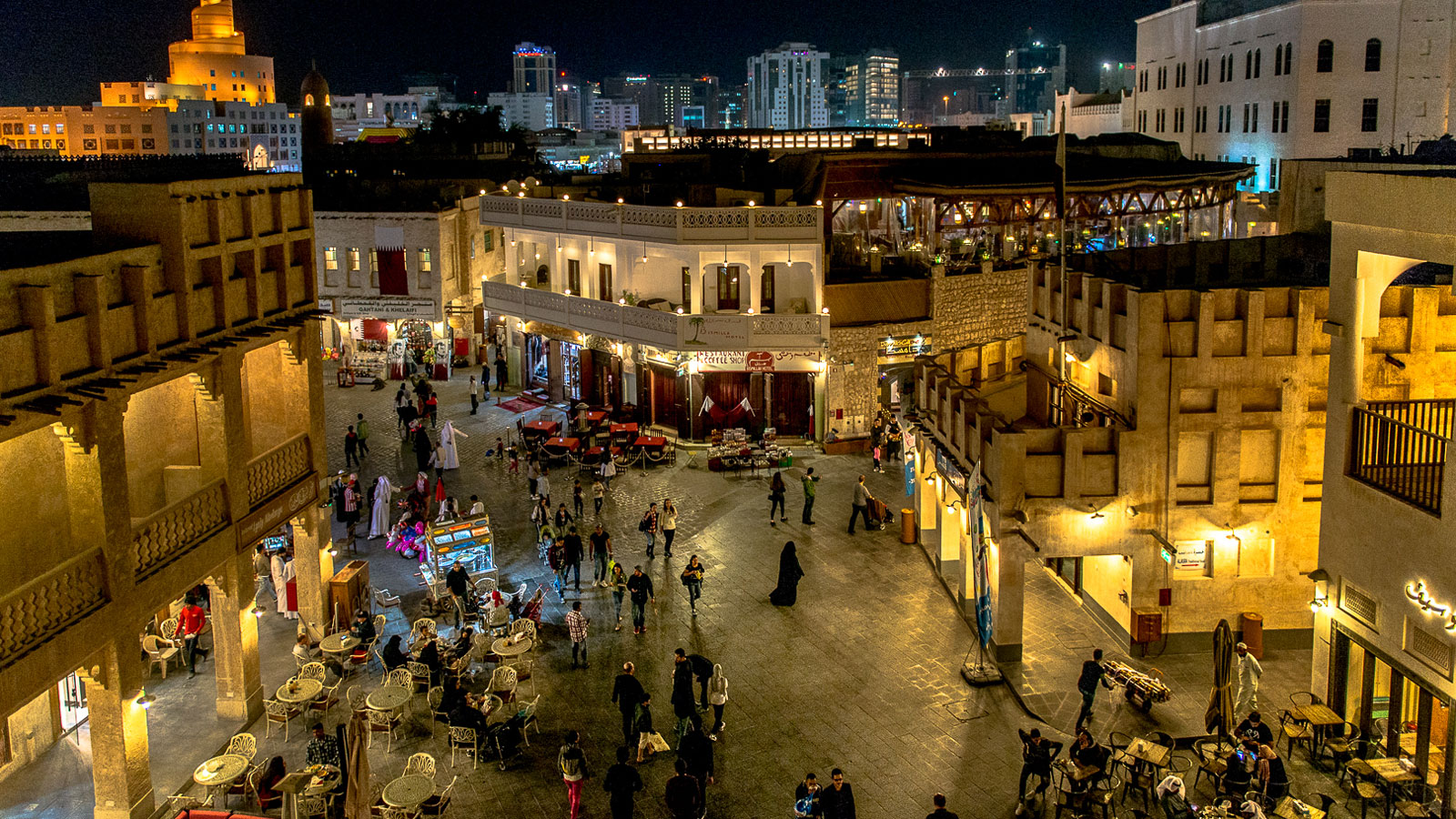 Explore Souq Waqif
Walking through the bustling streets of Souq Waqif instantly transports you to another era. Translations of the bazaar's name include "Standing Market," The Souq Waqif is the ideal location to taste, smell, and experience tradition thanks to the merchants' fresh vegetables, fragrant goods, and gorgeous nearby architecture.
Spices, handicrafts, apparel, and numerous souvenirs are all available in the maze-like network of little shops. The mood of this unusual location, which also includes a complete visitor center, is enhanced by traditional art, cultural performances, and music. The Souq's atmosphere combines modern and traditional elements. You can eat in classy eateries that offer a variety of traditional and regional dishes and cater to everyone's tastes.
Don't forget to check out the several local art galleries and learn what's going on at the falconry market, as it's not just cuisine that's getting all the focus. One of Doha Qatar's must-see sites, Souq Waqif is a favorite among foodies and history enthusiasts and is worth visiting.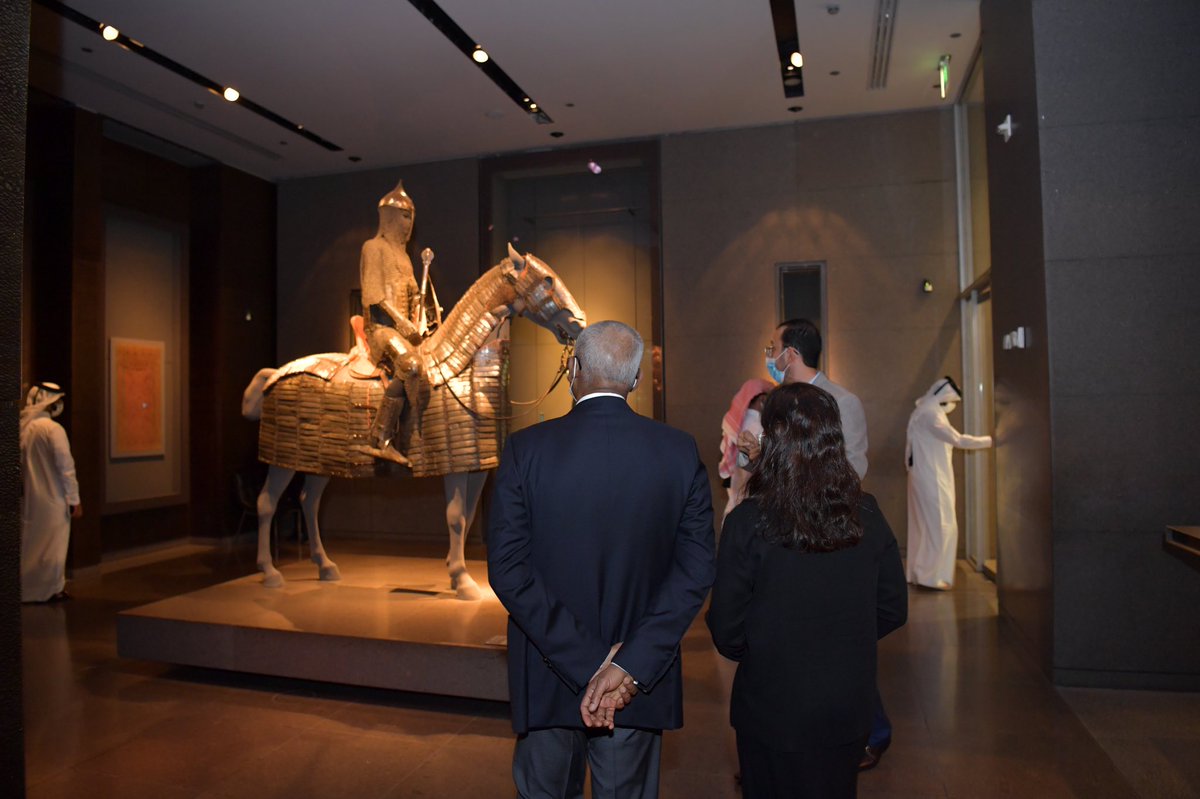 Visit the Museum of Islamic Art
The structure is an architectural marvel created by Pritzker Prize-winning architect I.M. Pei. It is located on a specially constructed island next to the Corniche, which is air-conditioned, Doha's waterfront promenade.
The Museum Of Islamic Art has five levels with both temporary and permanent exhibits, also a gift store, a café, and the fantastic upscale IDAM restaurant, owned by renowned chef Alain Ducasse. There is also a heritage library with 21,000 books and 2000 rare editions in both Arabic and English.
The Museum Of Islamic Art hosts various cultural events throughout the year, such as concerts by the Qatar Philharmonic Orchestra, also movie screenings, and community art and calligraphy lessons. The verdant MIA Park, which is also close to the museum and has views of the Arabian Sea, is famous for outdoor yoga sessions, family picnics, and jogging and strolling.
Over a hundred stalls are present at a weekend Bazar during the cooler months, also selling anything from food and also beverages to handicrafts, clothing, and jewelry.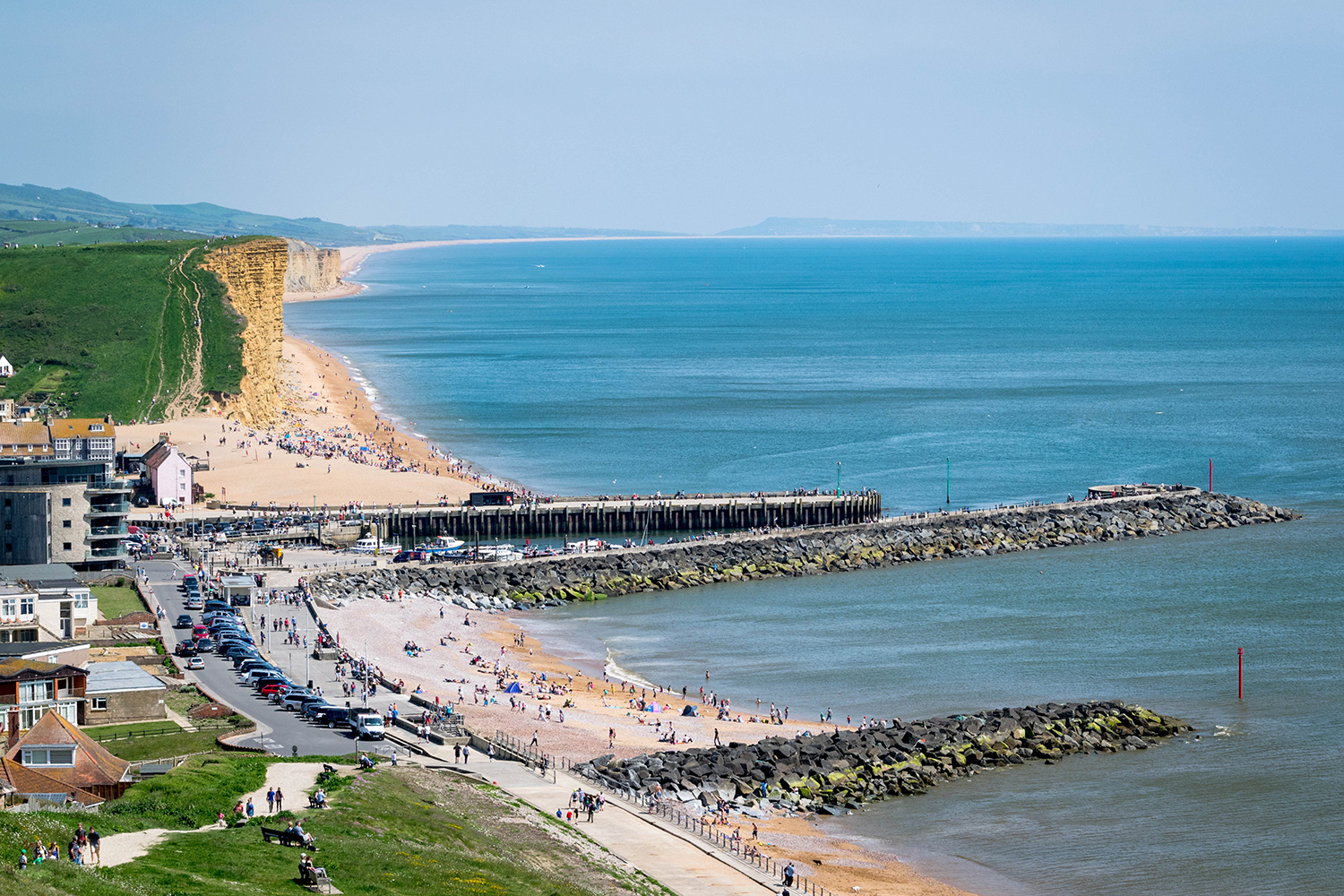 The Ultimate Beauty of West Bay
One of Qatar's most important cities, Doha Qatar, is home to various landmarks, institutions, and structures. There are 2.7 million residents in the city, with foreigners making up 90% of the population. There is much to discover and take in, rich in culture, art, education, and entertainment with a fantastic view. Doha has been divided into various districts and neighborhoods due to its size, including Lusail, The Pearl, and the well-known West Bay Qatar.
The city's several neighborhoods each have distinctive personalities, although the area is well known for its various amenities as a place to relax in Doha. We have put together a thorough guide emphasizing the location's facts and characteristics.
One of Qatar's top tourist destinations is Doha, which welcomes visitors to its natural beauty and rich culture. Doha has wowed ex-pats with an exceptional leisure experience. It is known for its luxury and warmth. West Bay's fantastic architecture and infrastructure have astounded visitors, but the hotels serve as the icing on the cake.
Read Also: 

How Can You Claim Your Lost Baggage At Doha Airport?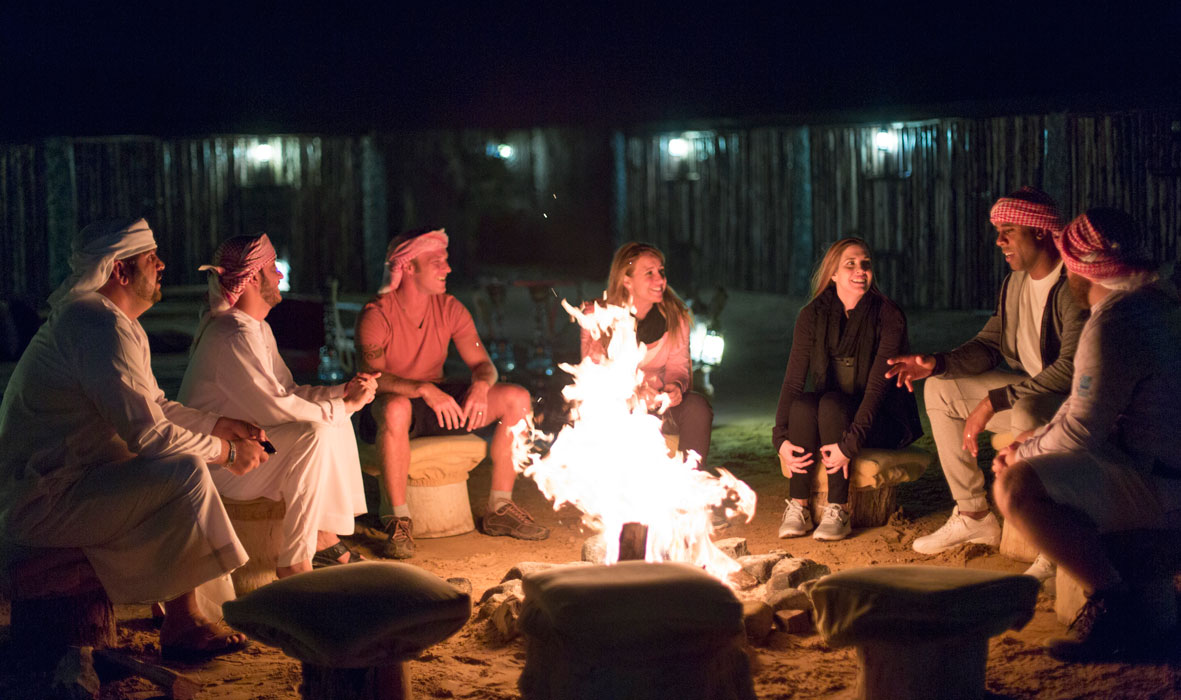 Enjoy and Relax Night in Desert Safari
Go on a dune adventure in the Qatari desert safari if you want to get out of the throng and enjoy some exercise in the evening. You won't ride a camel into the barren wilderness but rather bounce over the dunes on the back of a 4x4. This exhilarating drive passes through stunning landscapes and sugar-white beaches. Some tour companies will allow you to swim in the waters of the Khor Al Addai, located about 80 kilometers south of Doha.
If you want a bumpy ride, don't be scared to inform your driver; they'll be happy to show you how exhilarating the desert safari can be beneath a sky filled with dazzling stars. Most night excursions run up to five hours.
Summing up!
As summed up this topic, we have seen the ultimate place to relax in Doha. We can relax and enjoy many different places, all of which are the prettiest. Whenever you visit Doha, these are must-visit places.
Frequently Asked Questions
What Products are Famous in Qatar?
Al-Sadu weavings

Dallah coffeemakers

Shawls, scarves, and pashminas.

Arabic confections.

The scent of oud.

A pendant bearing your Arabic name.

Traditional incense burners with incense.

Shisha pipes with decorations.
Which Region in Qatar is Best?
Qatar's most populated cities Doha. Undoubtedly among Qatar's most populated cities is the capital. Rayan Al. Al Rayyan can also be a decent option if you want tranquility without being too far from the action.
Ibn Waab

Inn at Khalifa

Bay West Abu Hamour
What makes Doha, Qatar, Unique?
Pictures for Details You Should Know About Doha's Best Relaxation Spots

Mosque of Imam Muhammad Ibn Abd Al Wahab.

Corniche La.

Market in Souq Waqif.

The Islamic Art Museum.

Tower of the torch.

Mall at Villaggio.

Dragon Souq.

The Island of Bananas
Read More: 

Where to Sleep At Doha Airport