Qatar has great to offer and is a nice, secure place to live. When you want a change of view or weather, it is also a good point of departure. Traveling within the area is easy, convenient, and inexpensive.
It is very important to choose an area to live in Qatar when someone is searching for a home. Finding the right area or city will give you the best experience. This blog will guide you to choose to live in a certain area or neighborhood in Qatar. There is the list of the top ten areas and cities to live in Qatar
Doha

The Pearl Qatar

Lusail city

West Bay and West Bay lagoon

Msheireb Downtown Doha

Al Sadd

Al Waab

Al Rayyan

Al Wakrah

Abu Hamour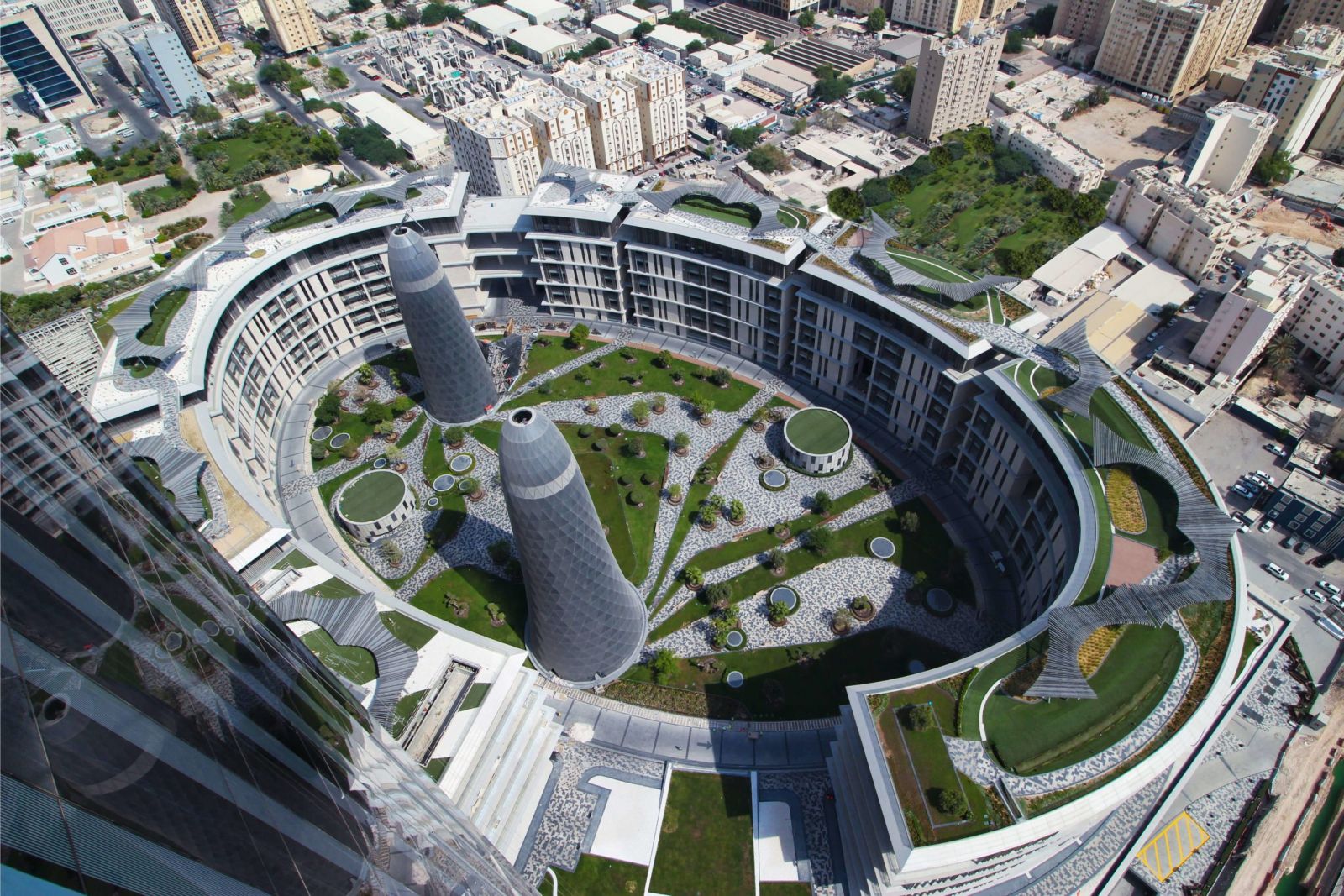 1. Doha
Doha is the capital city and the most popular destination in Qatar. You find stunning skyscrapers earn pound fringed beaches in the city. There you find luxurious apartments, shopping malls, and the blue waters of the gulf sea. Further, the city host countries best dining, events, and museums. From a business perspective, it is the best option.
Doha offers excellent apartments for sale and rent. You find vitality and multi-cultures here. Doha is a beautiful city to visit and an even better place to live. From delicious food to amazing architecture, here's a look at why you should live in this city at least once in your lifetime.
You find different options of apartments for sale and rent in Doha. The buyers generally choose from residential apartments in furnished or unfurnished condition. Further, you get the apartments to range from studio to 5 bedroom units with different price ranges.
Most Doha apartments for sale and rent come with luxurious features, servant rooms, laundry, and a terrace. Apartment buildings include shared gyms, kids' play areas, swimming pools, and covered parking spaces. Additionally, you find rooftop gardens, event spaces, sports courts, and more.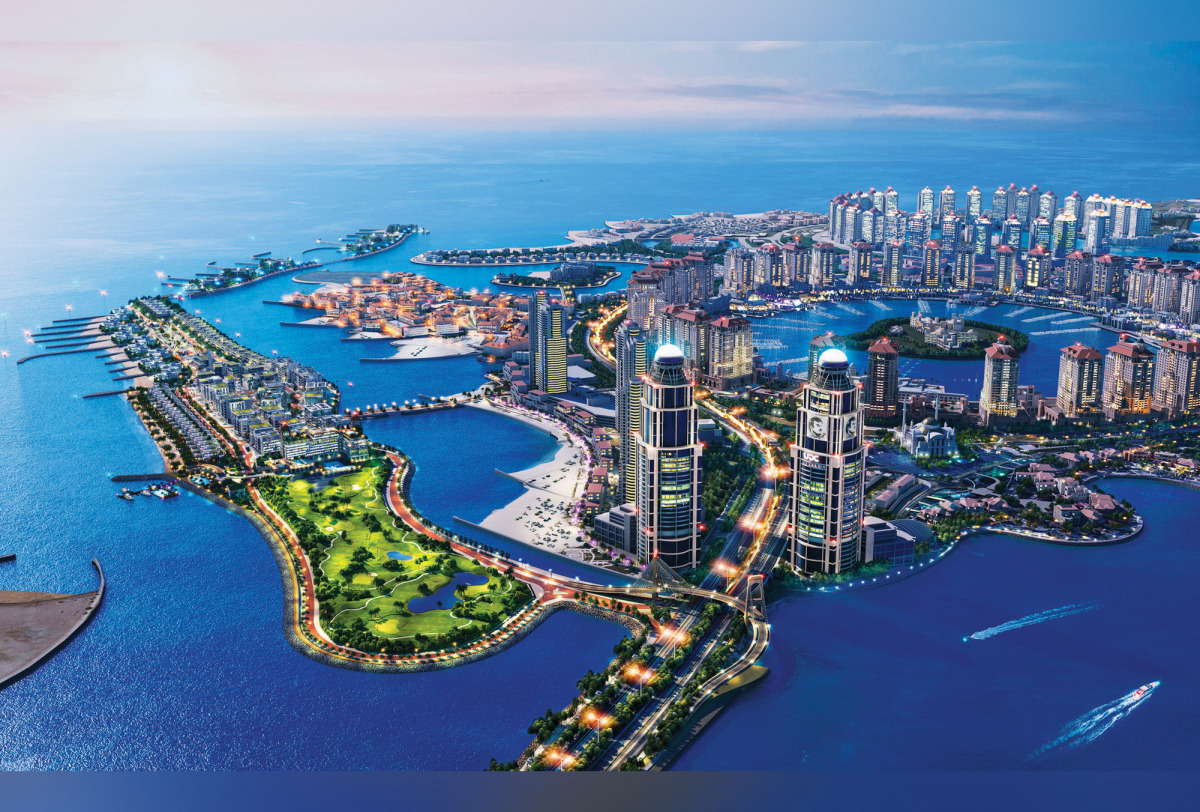 2. The Pearl-Qatar
It is a man-made island located just 350 meters off West Bay. It has residential units built in lovely architectural styles, including Mediterranean, Italian, French, and Spanish. The Pearl-Qatar's luxury features, Marina's yachts, the world's top brands in fashion, restaurants, cars, and other comforts. Pearl is the first place in Qatar for foreigners to buy properties.
Pearl offers luxurious apartments, while Qatar's network of good roads ensures plenty of top schools is within a few minutes drive. However, one of the most sought-after places to live is known for its marina, yachts, glitz, and luxurious lifestyle. And The Pearl-Qatar is its name.
If you want to see the top last luxury, think of living in photo Arabia. There is a big retail brand, and Marina is there with expensive yachts. The area Qanat Quartier has beautiful pastel-colored buildings with amazing canals, and it gives you a little view of Venice in Qatar. There are also districts such as Viva Bahriya, Costa Malaz, and Floresta Gardens, all doused in luxury. At the same time, Isola Dana, including nine free islands, is the jewel in the crown of Pearl Qatar.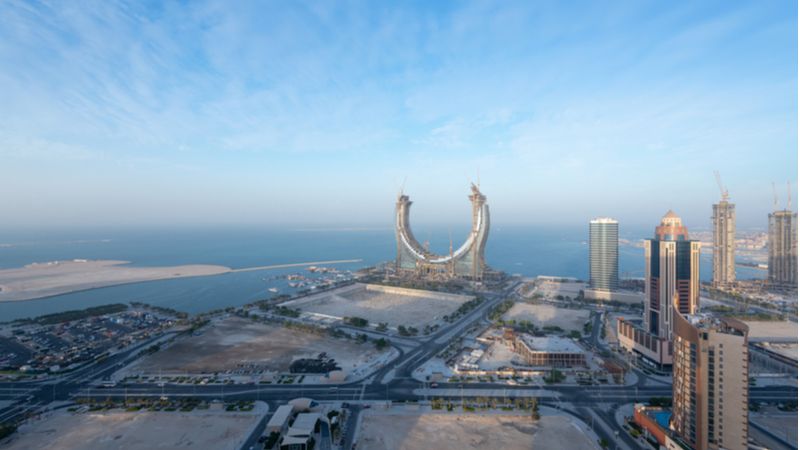 3. Lusail
Lusail also has a beautiful Marina where various events like the Lusail Light Festival occur. Lusail is a futuristic city with state-of -the-art-luxury as its central theme is designed with a large number of trees. At the start, Lusail had 47 trees, and now it has more than 40,000 trees, brought in from all parts of the world. You can buy from a studio to a five-bedroom apartment in Lusail city. Apartments have different costs as per the features and location of the apartment.
You can purchase an apartment on a six-yearly payment plan, and you have to pay a 30% down payment of the total cost of the apartment at the time of purchase. Furthermore, you can also invest in residential apartment buildings that give you a 6% ROI.
Lusail has already signed up for four top-class schools. The Lusail International Circuit, which hosts the Qatar Motorcycle Grand Prix, FIM Superbike World Championship, and several other motorsport events, is just a few kilometers away. Lusail City also offers budget-friendly apartments.



Read Also: 

Top 10 Coffee Shops In Qatar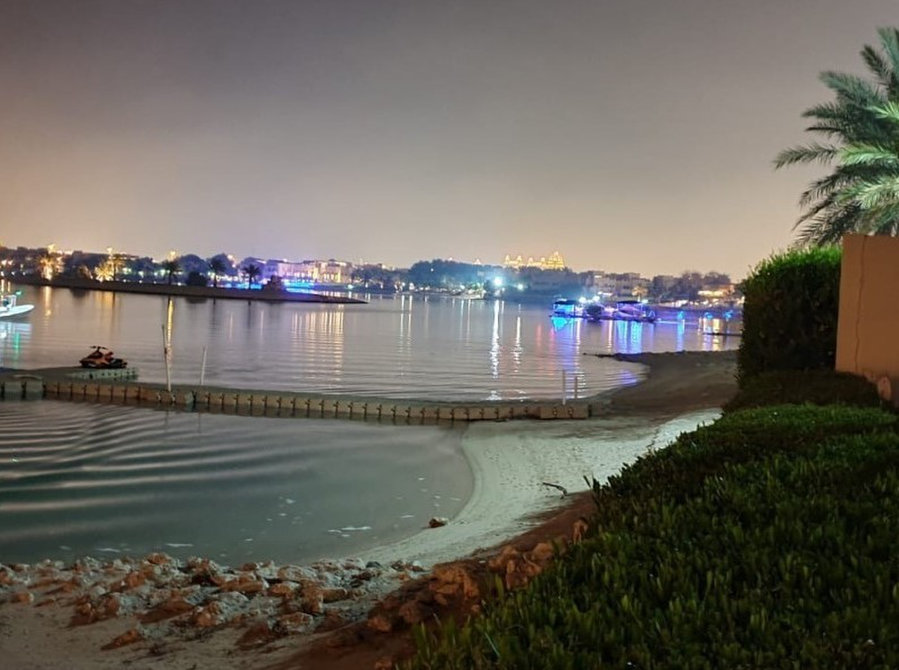 4. West Bay and West Bay Lagoon
West Bay is the best place, including the Doha skyline and katara beach, and it is among the loveliest locations in Qatar. In the best way, you find high-rise residential buildings, serviced apartments with a spectacular view of Doha carnage, and star hotels. It is an ideal option for living. If you choose a high lifestyle, you won't get it at a lower price, but it will be worth the money if you look for luxury and style.
The Sheraton Grand Doha Resort and convention hotel is also in West Bay. There are upper-class schools in West way. Moreover, you enjoy a beautiful waterfront view in luxurious apartments buildings. There are big oil and shipping companies in West Bay, and it increases the commercial value of west Bay.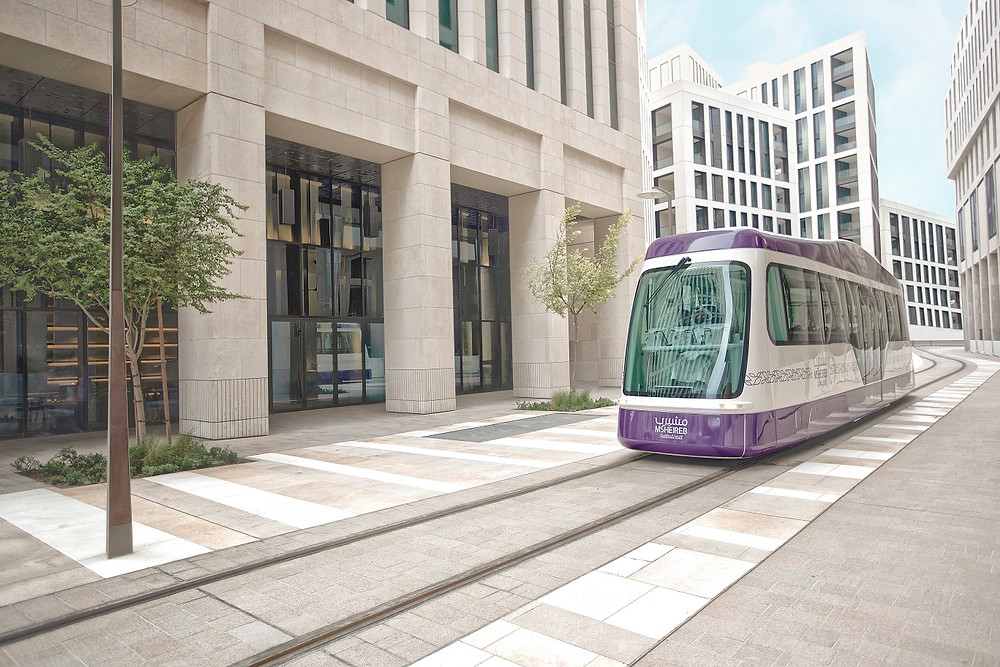 5. Msheireb Downtown Doha
Msheireb Downtown Doha is a unique living place amid the commercial center of the capital city. This project started in 2010 to restore the city's commercial center, which was becoming a jam in terms of space and traffic, making it modern without losing its quaint feel. Msheireb Properties, the builders, have achieved what they have sought. A new metro station, hotels, mosques, museums, and buildings that reflect the clarity of the modern architecture and Qatari legacy have made the place stunning.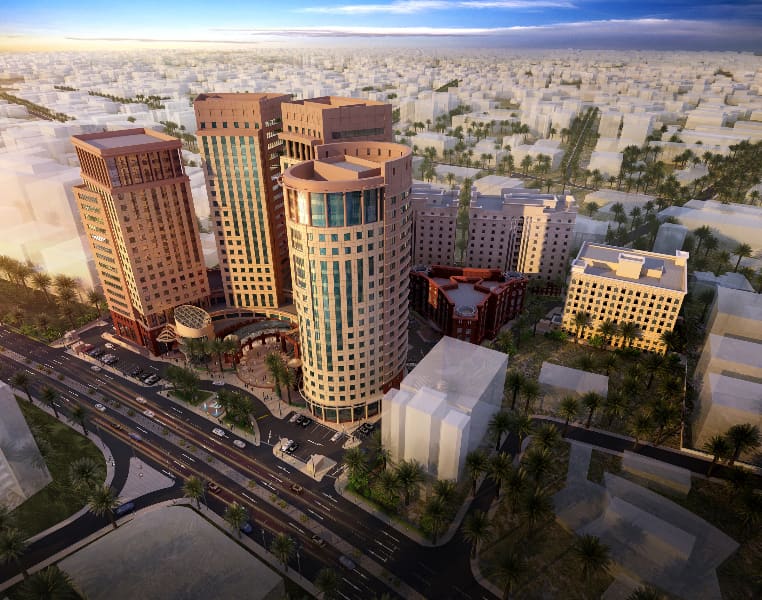 6. Al Sadd
Doha's most popular and oldest area is a big rival for ex-pats in Qatar. Most locals think this is the center of the city, and it offers easy access to most other areas of the city and country. It is a great choice for single ex-pats because the commercial area has plenty of malls, cafés, and boutiques.
Further, it is well affordable for a single-income household. You get a two-bedroom apartment in Al Sadd for around QAR8,000-QAR10,000 per month. The only flaw of living in Al Sadd is limited parking and heavy traffic jams. You will do well to avoid Al Mirqad Street if you are driving.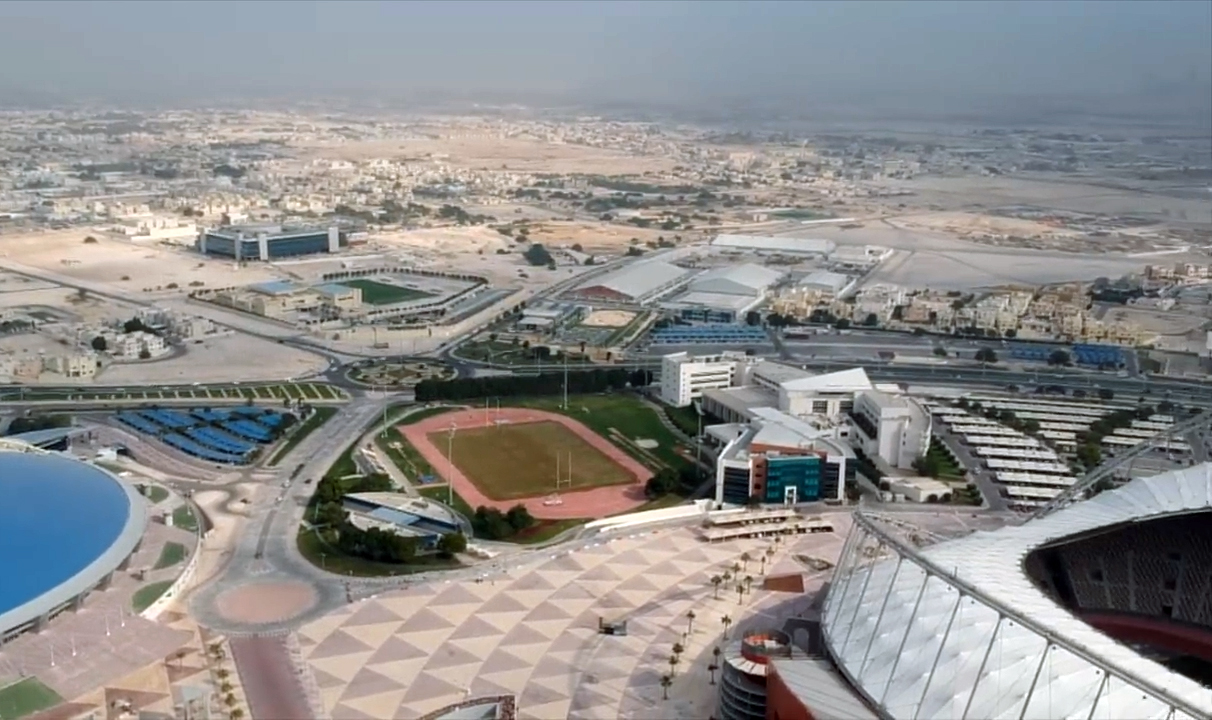 7. Al Waab
Al Waab is one of Qatar's best places to live for families. As a part of Doha, it is near the Villaggio Mall and Aspire Park, and it has many schools and nurseries. Also, a new Al Waab City is under construction. It will have many facilities, including shops, cafes, and gardens, when it is ready.
Further, this area is a good option for families to consider when deciding where to live in Qatar because it has many stand-alone villas. You can expect to pay QAR15,000–20,000 per month for a four-bedroom villa in a compound with facilities.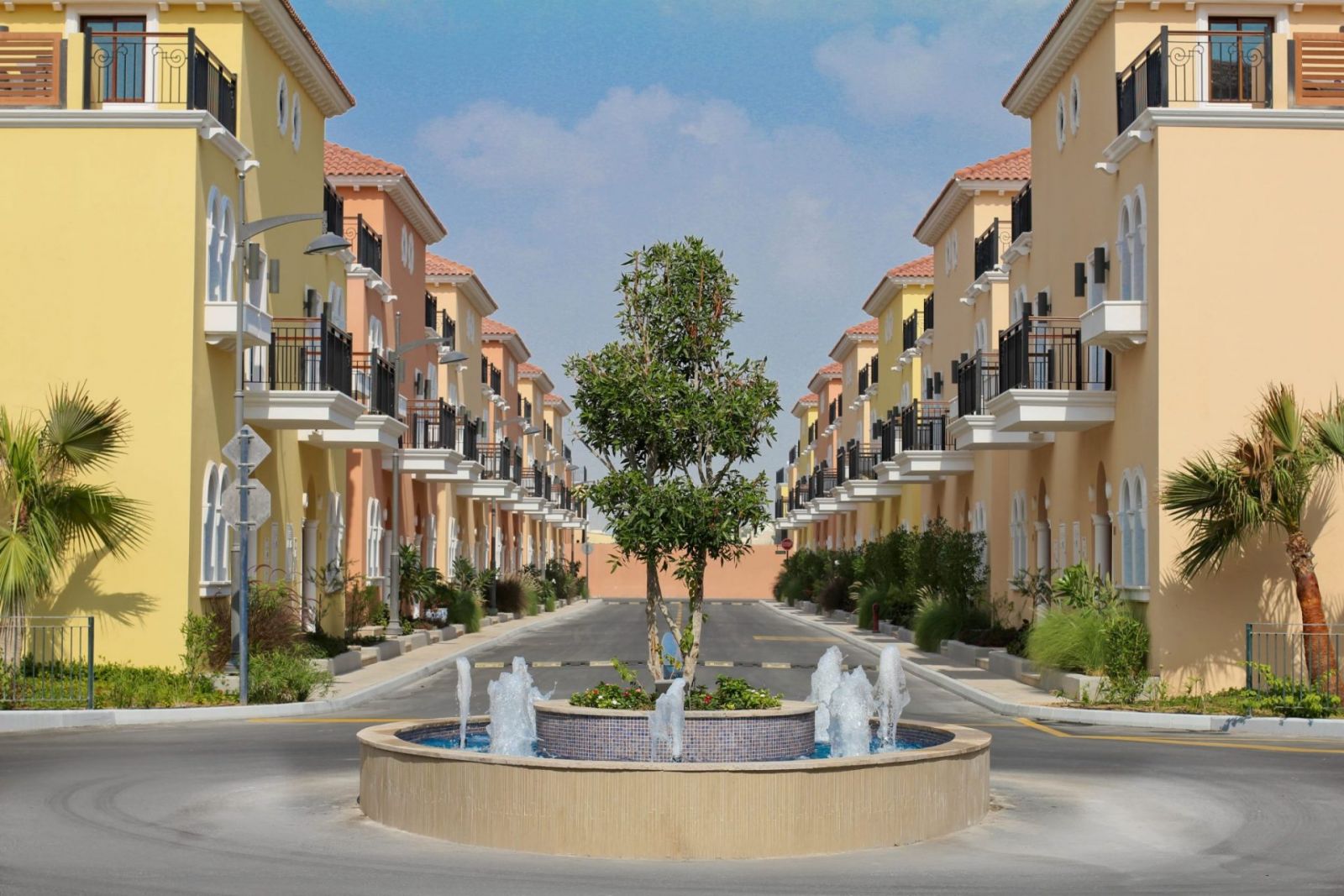 8. Al Rayyan
Al Rayyan could be a good choice if you want a little peace without roaming too far from the action. Nowadays, the city serves as a quiet suburb of Qatar's capital. So many top-notch international universities in Qatar, such as Carnegie Mellon and Georgetown, have Qatar campuses in this Education City in Al Rayyan. However, the city is also famous for lodging the Al Wajbah Fort and an equestrian foundation that hosts the National Arabian Horse Show.
People have many reasons to choose Al Waab as a living place. The best among them is the plenty of pocket-friendly housing facilities with all the comforts nearby. The Villagio Mall, which houses some international brands, is in Al Waab, while Hayat Plaza is also a big shopping mall.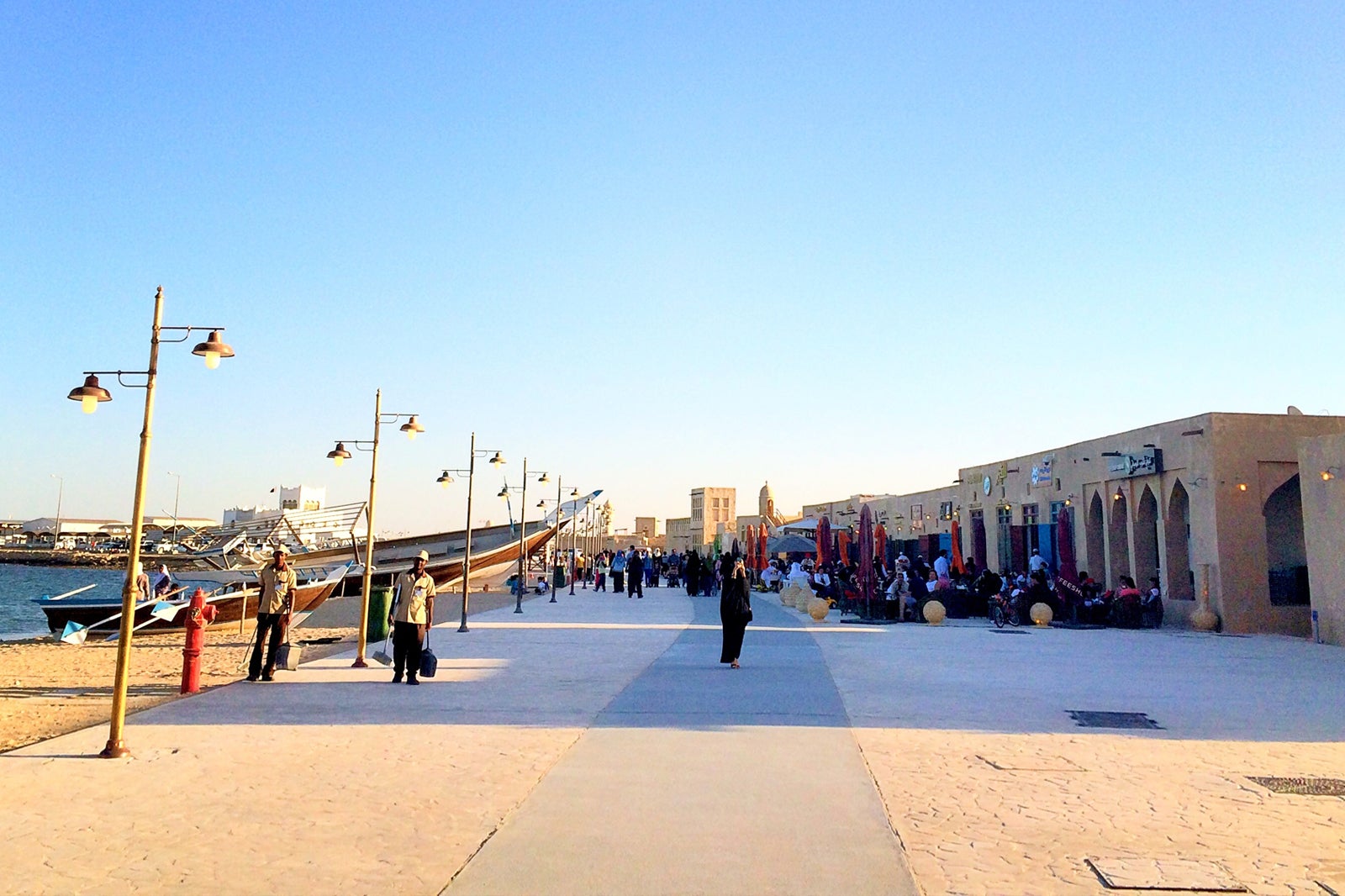 9. Al Wakra
If you plan to live in Qatar when you retire, you may want to think of Al Wakra. This small town offers a community feel and a slow pace of life. However, it is also a 30-minute drive from Doha, so you can still access the airport and everything the city offers.
In addition, the town has much to explore, so that you could spend time around the Al Wakrah Heritage Village and souq. Also, if you want to stay busy, you can walk along the mild Corniche or even volunteer at the many schools there.
Further, Al Wakrah Hospital offers a full range of modern aptitudes and manages different things. One thing to note is that the population is overwhelmingly male and still working. If you think this may be where you want to live in Qatar, you can get a two-bedroom apartment for as little as QAR8,000.



Also Read: 

Best Parks And Outdoor Playgrounds In Qatar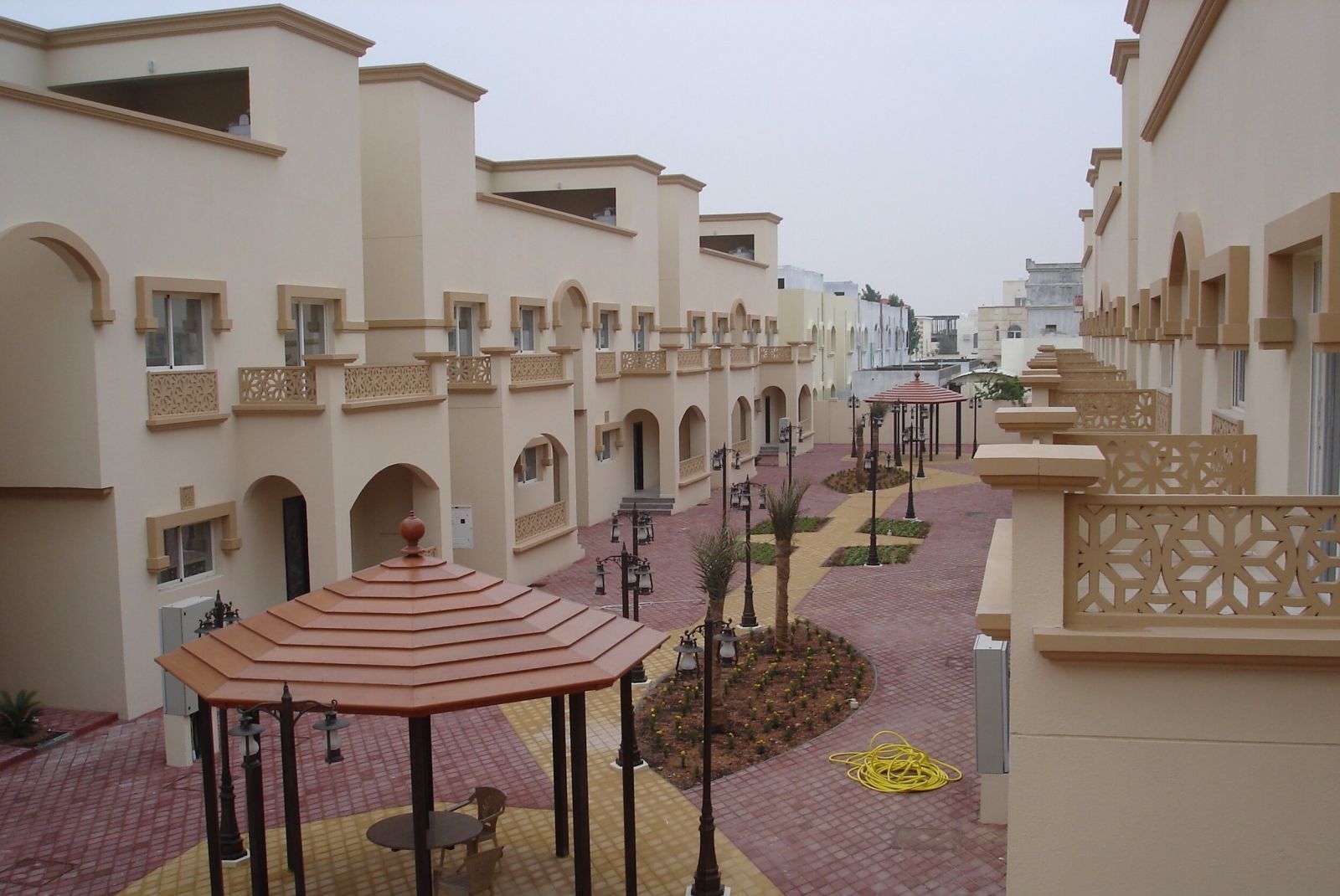 10. Abu Hamour
For families on a budget, Abu Hamour may be one of the best places in Qatar. Though technically part of Doha, this area has so many facilities that it almost works alone. Several schools include Doha British School, Park House English School, and Doha College.
Similarly, there are many kindergartens and nurseries in the area. Further, there are food markets, the Safari Mall, and a Carrefour. Maybe best of all, Abu Hamour has many new compounds and stand-alone villas. You can easily get a four-bedroom villa here for QAR 14,000/month.
The Best Places to Live in Qatar on a Budget
Money will be your main concern when choosing where to live in Qatar if you are on a budget. You will desire to find areas with reasonably cheap apartments. Luckily, that doesn't mean you cannot enjoy good lodging.
The Old Airport Area
Another older part of Doha, the Old Airport Area, has very busy main roads. However, although it is near the airport, you won't have to worry about noisy planes as the neighborhood is not on the flight path. Also, there is no green space around it, so this is not the place if you want relaxed, back-to-nature surroundings. Rentals here are mostly stand-alone villas, but there are some compounds like Al Fardan 1 and La Mirage. Many of these buildings are older, so you can find good deals on apartments. You can find an unfurnished four-bedroom villa for QAR 13,000/month or a two-bedroom apartment for QAR 6,000/month.
Al Thumama
It is next to the Old Airport Area, and it is a lovely neighborhood, also popular with ex-pats on a budget. One of Doha's newest districts, Al Thumama, has great planning, including well-connected transport links. In addition, there are many schools, and the state-of-the-art Kahramaa Park is a great educational resource that promotes green living. If you decide to live here, a two-bedroom apartment costs you an average of 8,500 QAR/month.
How to Find Top-Class Apartments for Living in Top Areas of Qatar
You can search for top-class apartments for living on the Saakin portal. The filter options on Saakin Qatar help you find an apartment for living. You can connect with the best real estate agents and brokers through our website. We will be good if you hire a broker while buying a home or an apartment for living in Qatar.



Read More: 

Top 10 Best Schools In Qatar