What do the tourists get on Qatar Land?
Wonder, Entertainment, and Enjoyment
Well, if we tell you the amusement side of Qatar to offer to tourists, there is much more to mention. The entertainment and amusement of life at restaurants, bars, and nightclubs provide refreshments to the residents. The country has a central vision for pleasure at nightlife. You can enjoy the night picnics in Qatar by visiting top places, and you get plenty of excitement in these public places. Following are the Top 15 places to enjoy the nightlife.
Souq Waqif

Sunset Dinner Cruise

Drink cocktail on a Rooftop Terrace

Night Desert Safari

The Pearl Qatar

Marvel at the Doha Skyline

Visit the beach Club at St. Regis Doha

Nobu

Monkey Tale Doha

Pearl Lounge

Iris Lounge

Monkey Tale Doha

Champions Sports Bar

The Den

Aqua Lounge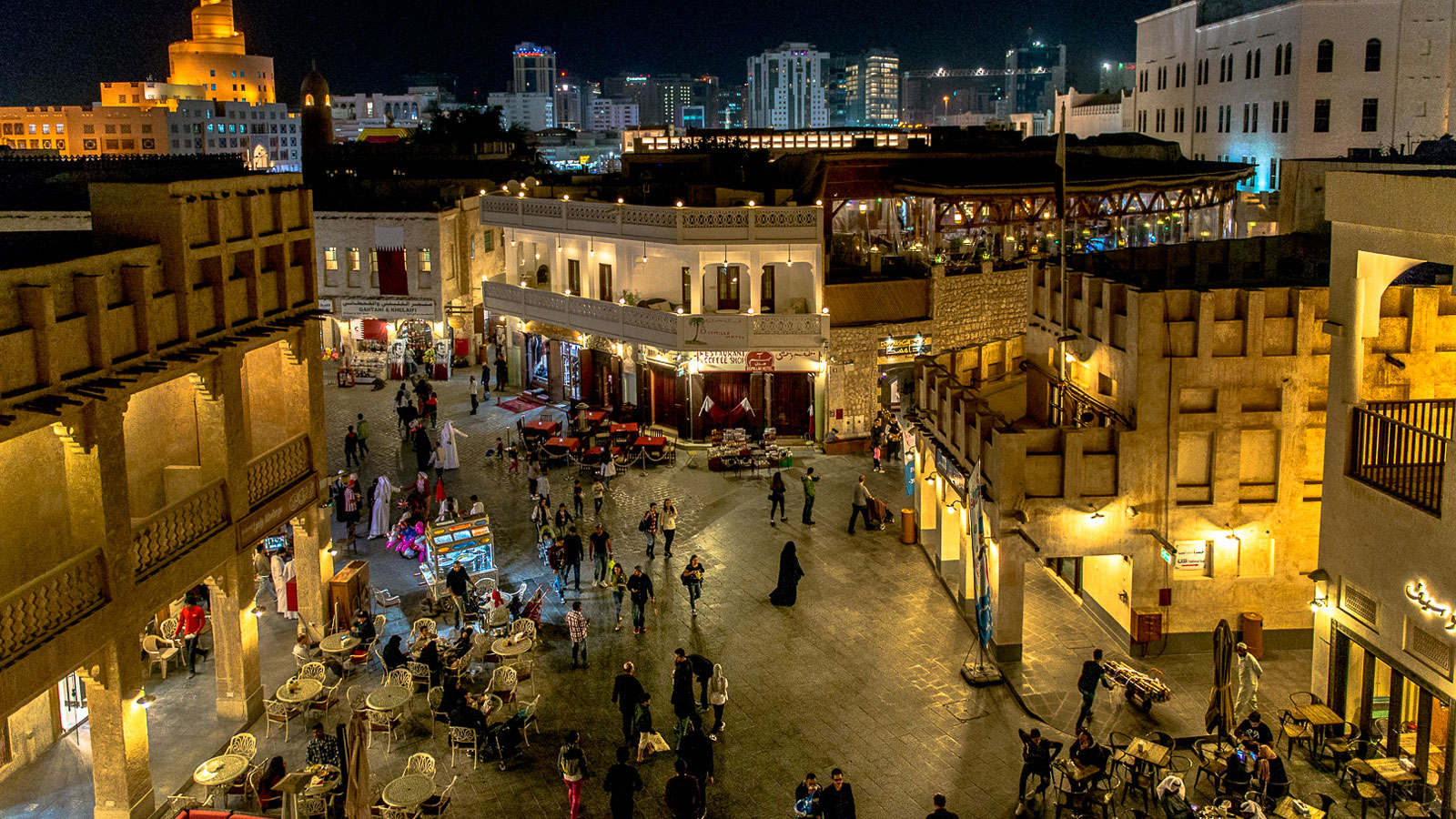 Souq Waqif
The Joy of streets at sunset
The streets of Souq Waqif are very charming and present the site of a historical Arab architectural masterpiece. The streets display traditional stalls, and you can enjoy the surroundings in the cool evening.
Stocks of local handicrafts, humdrum of the market, street enactment, and art galleries all add beauty to the site. It is a place to enrich cultural awareness. You explore many things around you and spend your hours in amazement. It is situated on Al Souq Street, Doha, Qatar.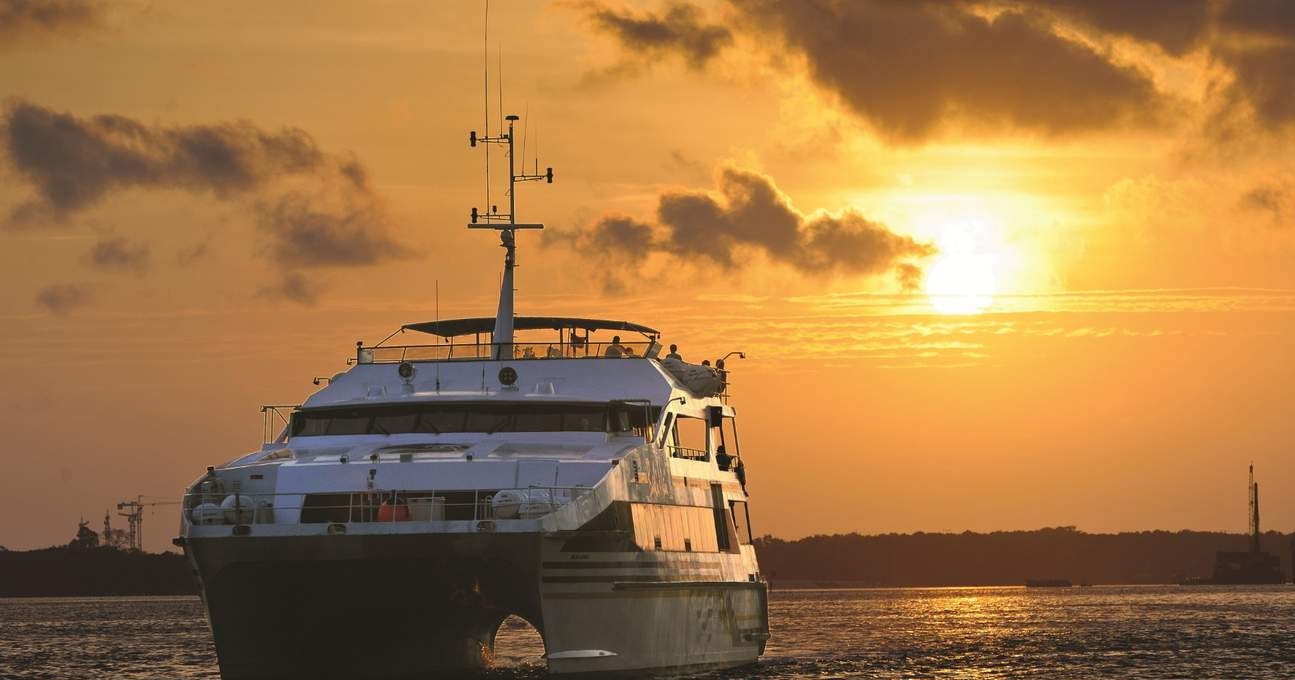 Sunset Dinner Cruise
Where the Arabian culture captivates you on the calm waters
If you love to see a sunset view, you must visit this place. You will be glad to have a traditional ride on a boat. You relish the tempting power of this place. The site of the corniche, with a reflection of multi-colored lights, is amazing. You enjoy fine- dining over there. That place offers plenty of yachts with glass windows, open decks, and air conditioning majlis-style seating.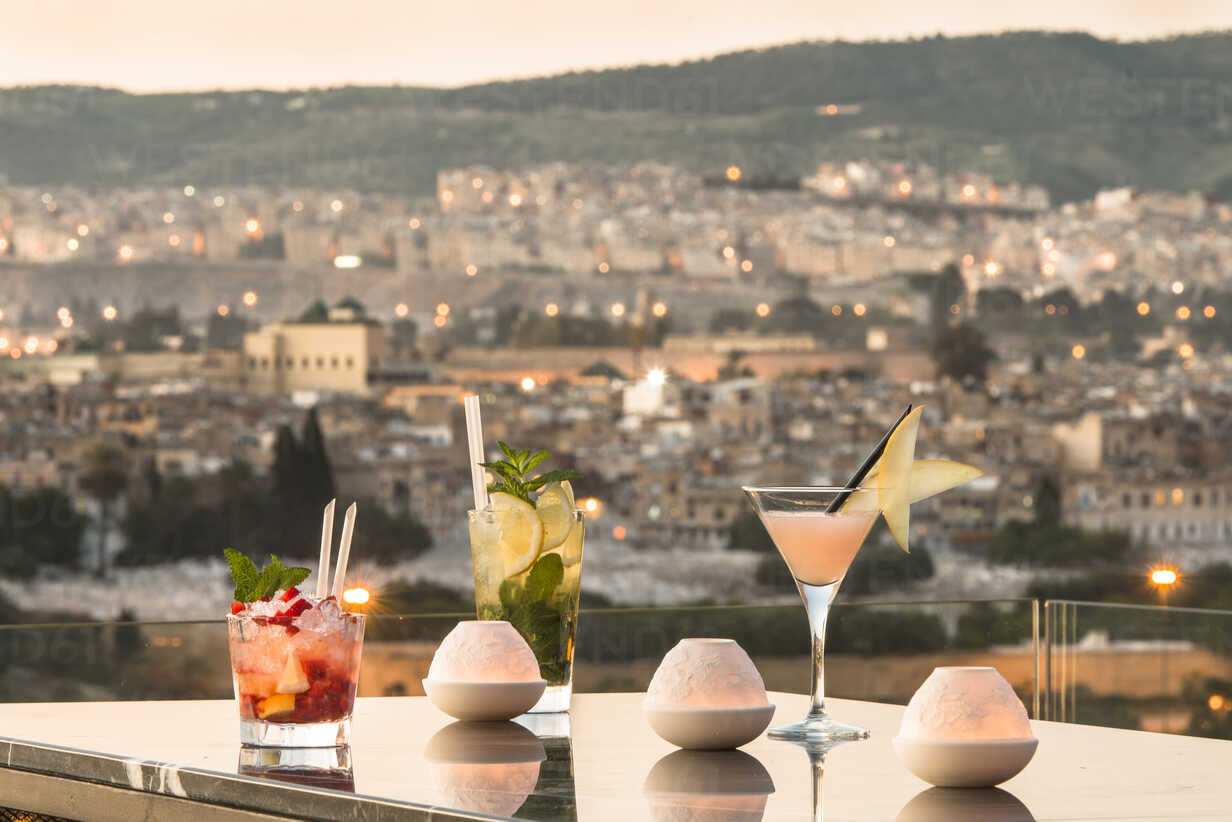 Drink a Cocktail on a Rooftop Terrace
The stunning spectacular view of the city
If you search for a classic nightlife experience, rush towards the Pure Lounge at Doubletree by Hilton Hotel Doha. You enjoy signature cocktails and a classic lounge sitting. The stunning view of the Arabian Gulf and West Bay skyline amuse you.
You appreciate drinking a cocktail while sitting in a breathtaking environment. If you want to enjoy a cocktail drink, you should reserve a table at a rooftop bar. It is situated at Doubletree by Hilton Hotel Doha.



Read Also: 

Top 10 Coffee Shops In Qatar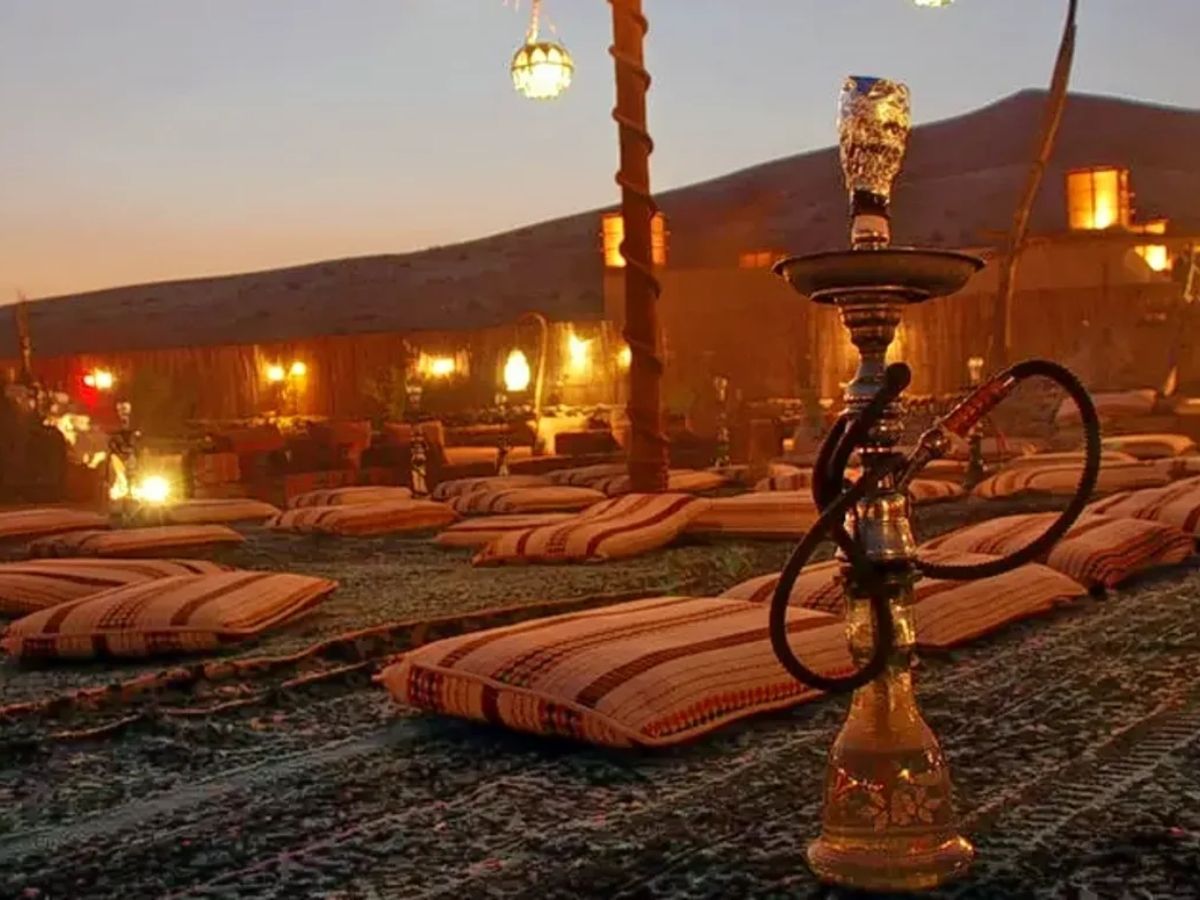 Night Desert Safari
The outstanding view of the sunset over the Dunes
To have an enjoyable sight of the sunset on a sandy dune is a big adventure. You enjoy this adventure in the Qatar desert. The roller coaster drive gives you amazing scenery and glittering white beaches. You can even enjoy a bumpy ride to get pleasant excitement in the desert. Interestingly, you enjoy your evening hours at this place.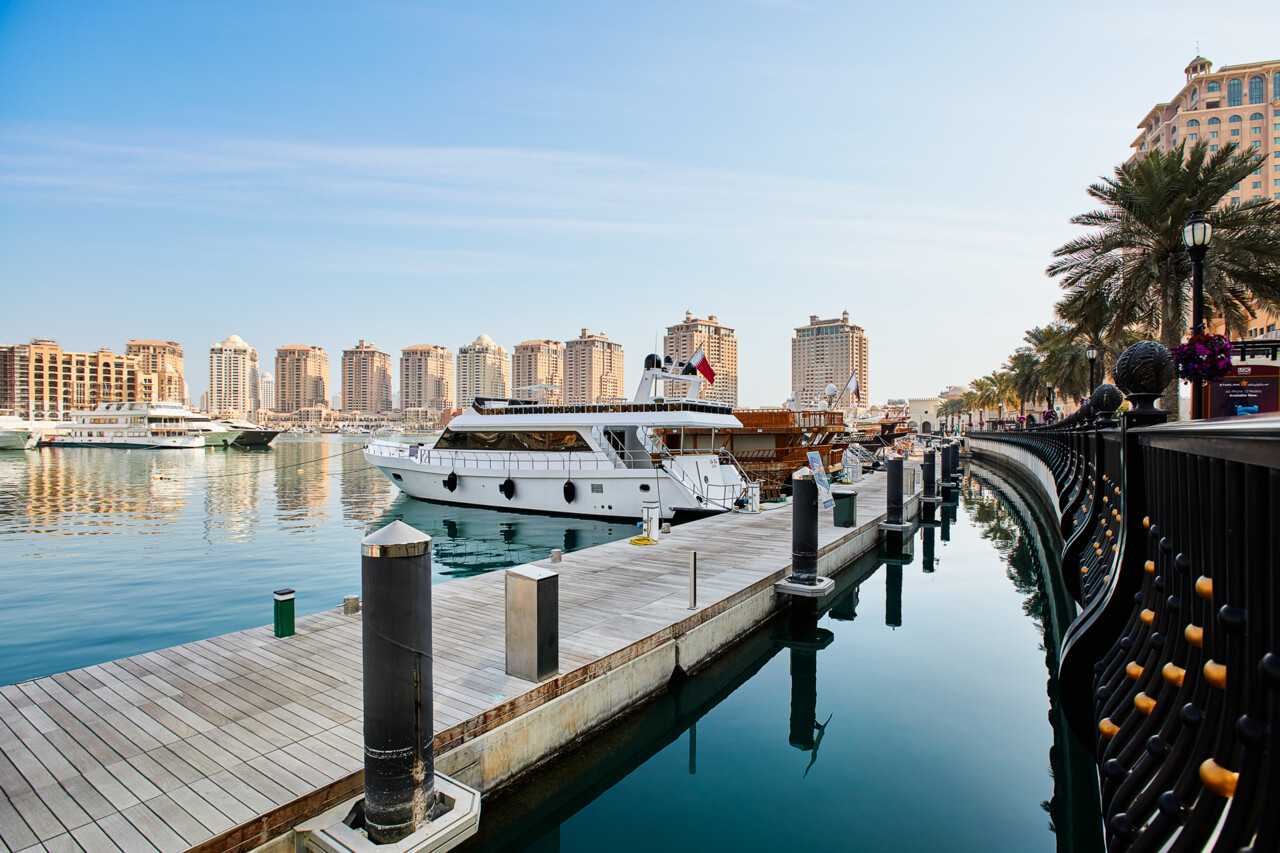 The Pearl Qatar
The man-made island of Doha
A masterpiece of high lifestyle
The Pearl Qatar is a man-made island and is famous among the residents of Doha. It offers many restaurants and dining sites. Additionally, you find many waterfront food points and other delicious cuisines. You enjoy beach clubs at Arabian Riviera. It would be best to visit the upmarket residential towers, villas, marinas, and unique features of this island. It is situated in Pearl, Qatar.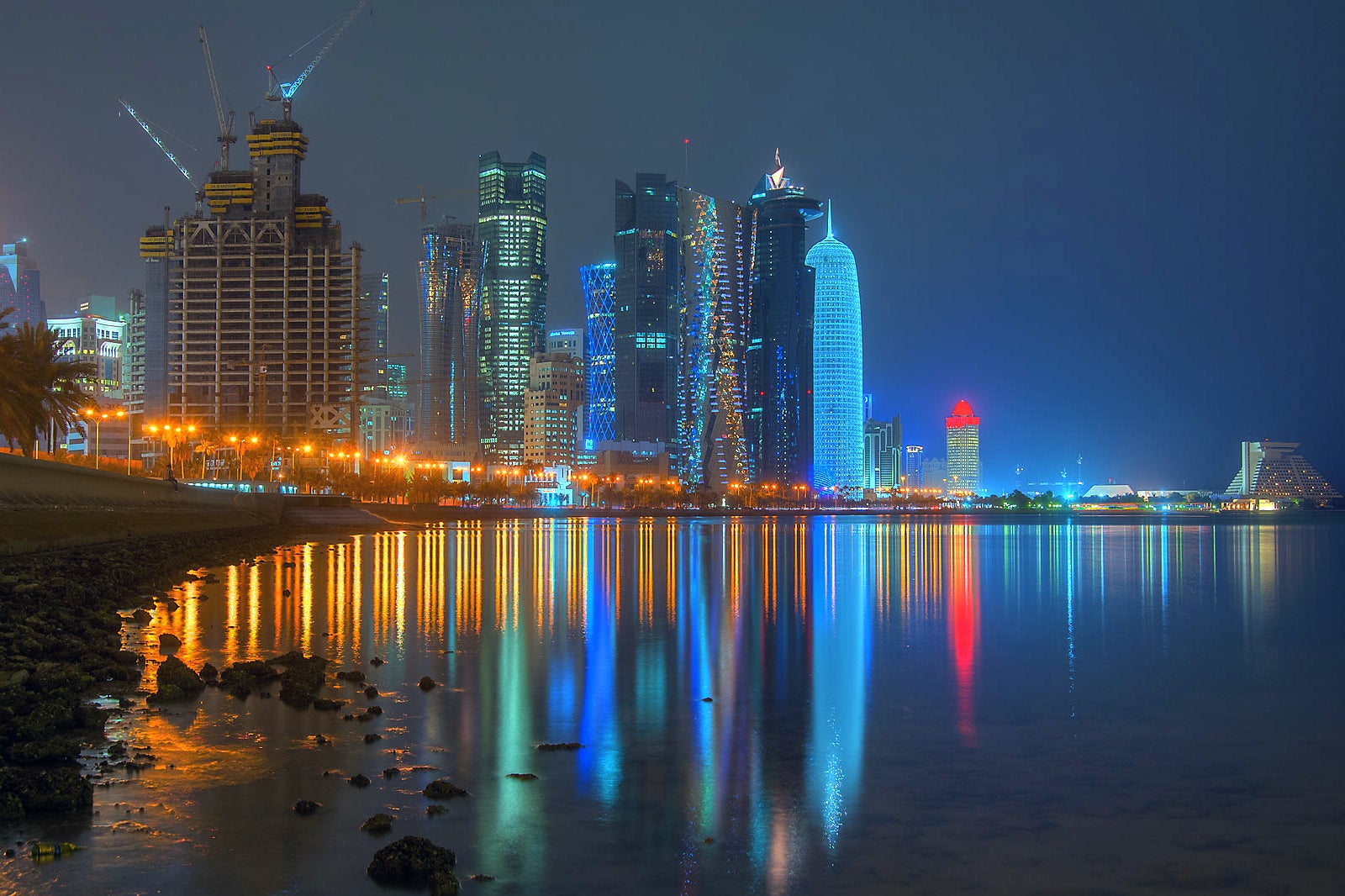 Marvel at the Doha Skyline
The beautiful view of the city from the corniche
When you look at the skyline of Doha, it is tremendous from all sides. It is the most captivating beauty of the city. The corniche has the most popular tourist attraction in Doha. Additionally, it is a family-friendly spot for dining options, cruise tours, and more.
You spend beautiful moments capturing the shining lights of the skyscrapers that reflect different colors on seawater. You can catch the beauty of the moments with your cameras.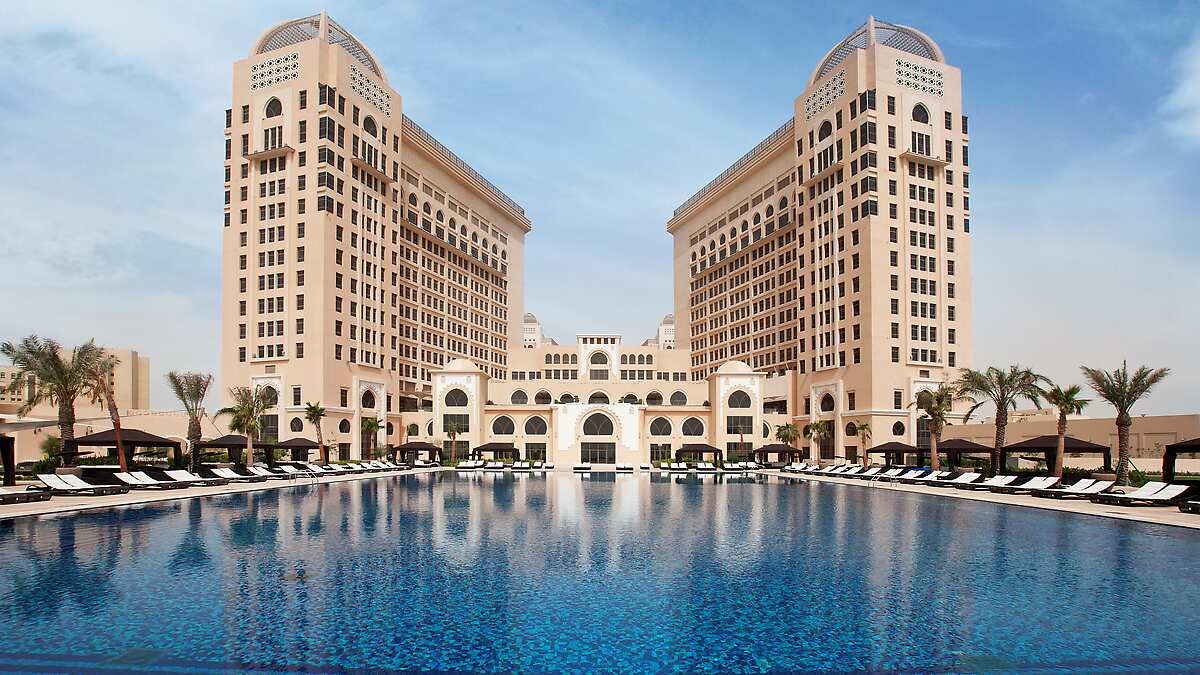 Visit The Beach Club At St. Regis Doha
A place to get relaxed on the sand and enjoy watersports
It is a perfect place to enjoy the afternoon and evening in Qatar. You enjoy the water sports and boat rides at this place. You can also freshen up by diving into a swimming pool. You can relish the wonder of sunset at the beachfront location and walk around to seize the beauty of the site.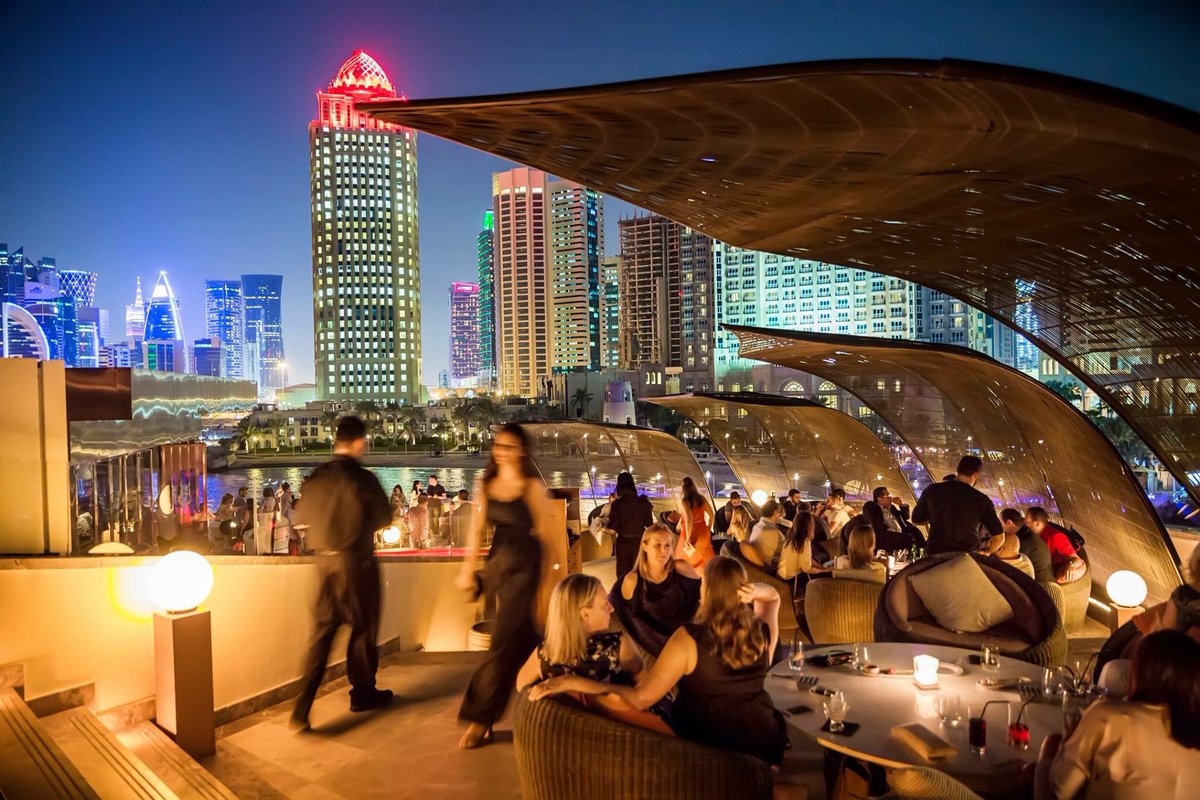 Nobu
It is the most popular nightclub in Qatar where you have fun and spend time in a luxurious mood. Nobu gives a wonderful view of the city in a great location. The rooftop seating is perfectly suited to watch the amazing skyline view of Doha.
It also offers music and signature cocktails to give you a delightful experience. Interestingly, you find a sort of Japanese tapas experience nearby at a reasonable price. You can spend the best happy hours at this nightclub. It is situated at Four Seasons Hotel Doha.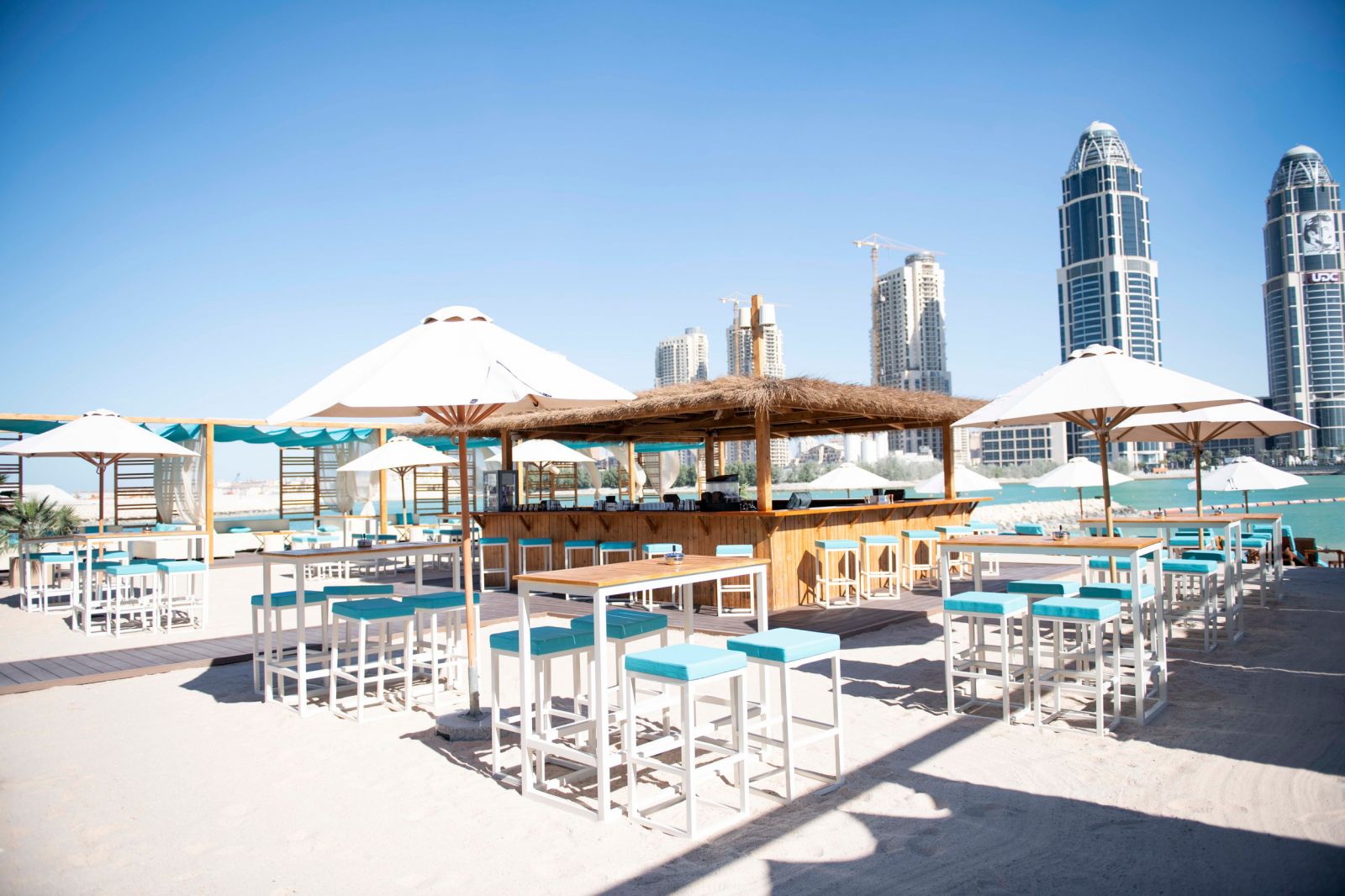 Monkey Tale Doha
Monkey tail is one of the most popular clubs at beaches in Qatar. You experience the most unique and luxurious fun when you spend night hours at this place. It is one of the finest nightclubs in Qatar, and it also offers you amazing European dishes and a wide range of cocktails. Furthermore, you find a private cabana and Dining area where you have the best dining experience.
Besides, you also enjoy music. Monkey Tale offers a special Friday beach party and many other events to have a perfect nightlife experience. It is situated at the Grand Hyatt Doha hotel and villas.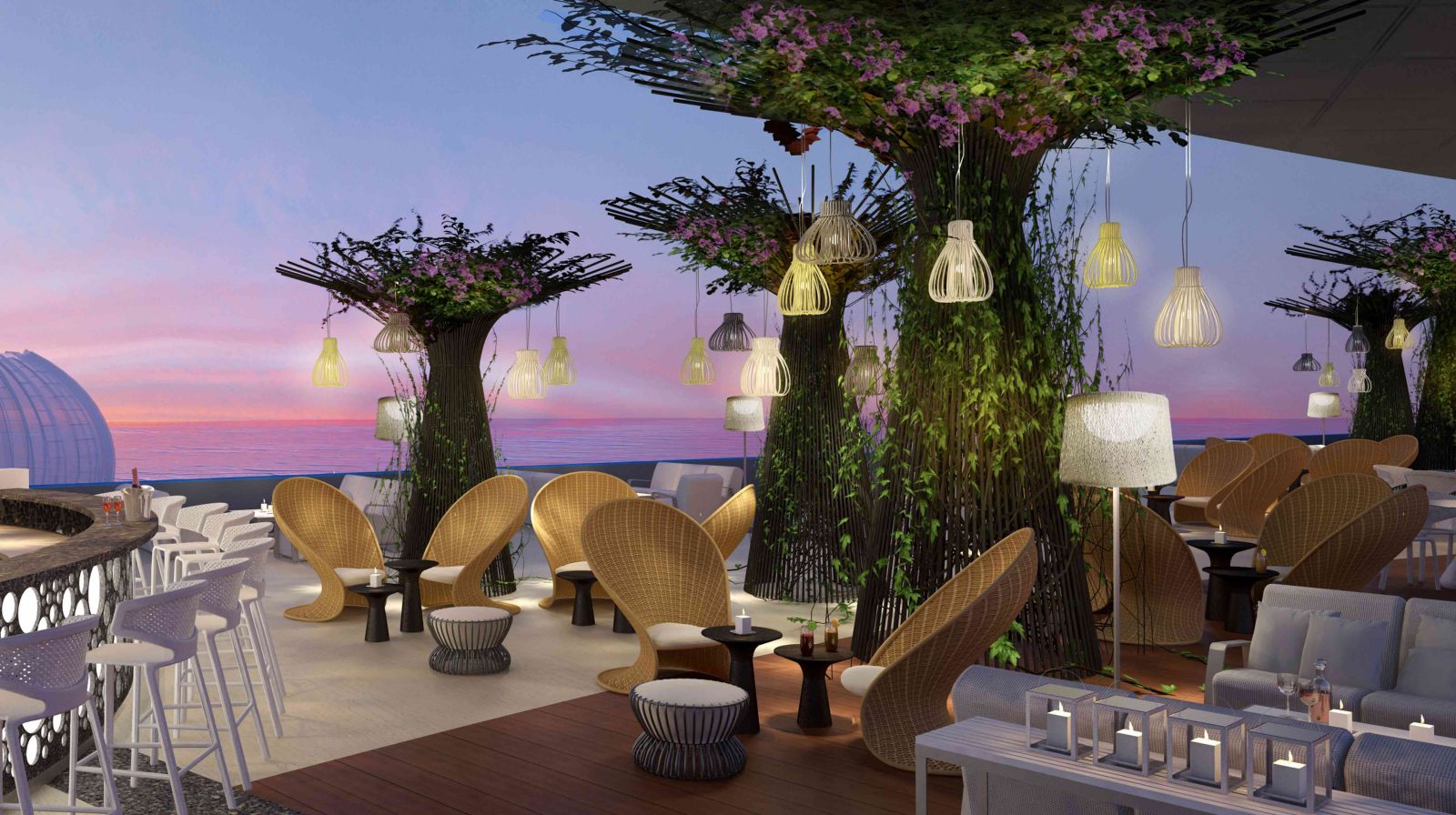 Pearl Lounge
Pearl Lounge is the perfect place where you can spend a joyful evening. It is located in Marriott Hotel Doha. It is famous for its best-crafted cocktails, mocktails, entertaining music, and beats.
The interior and environment are superb, and the lighting is excellent to decorate the entire place. It is a charming spot where you spend all your refined moments enjoying. The great club offers favorite oriental food, steak, and other famous dishes. You also find signature drinks like fruit punch and a mixture of exotic drinks.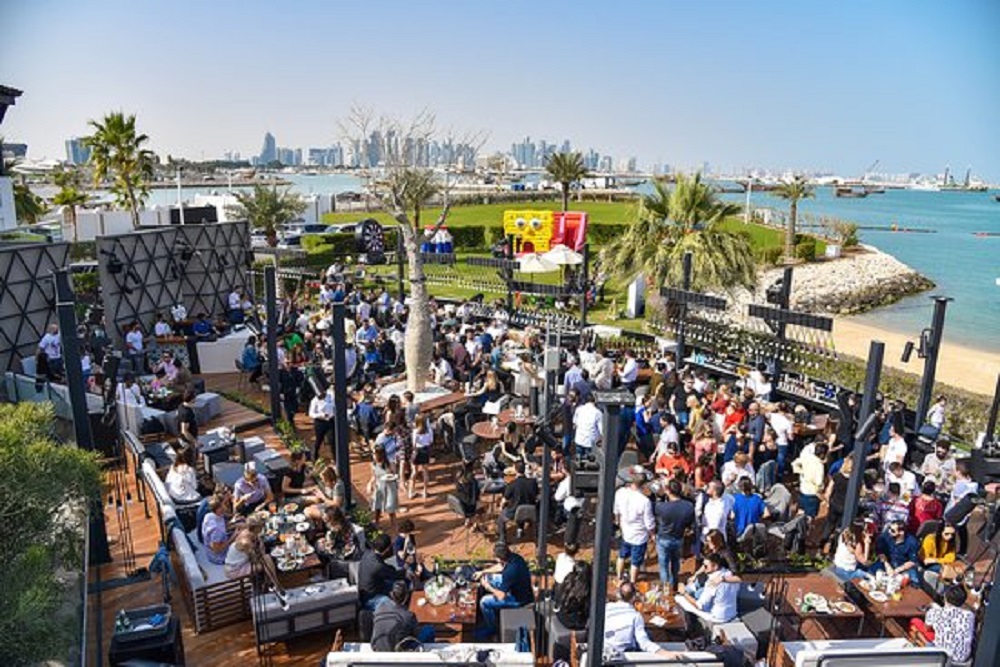 Iris Lounge
At Iris Lounge, you get a sip of delicious cocktails or relish international dining at its very best. To add to your experience, Iris delivers its wide snack menu. At the same time, the lounge music and live DJ are set to make your evenings lovely.
In addition, there's one more thing that makes Iris Doha stand apart from the rest. The lounge hosts special nights for the females, and its happy hour is something you won't want to skip.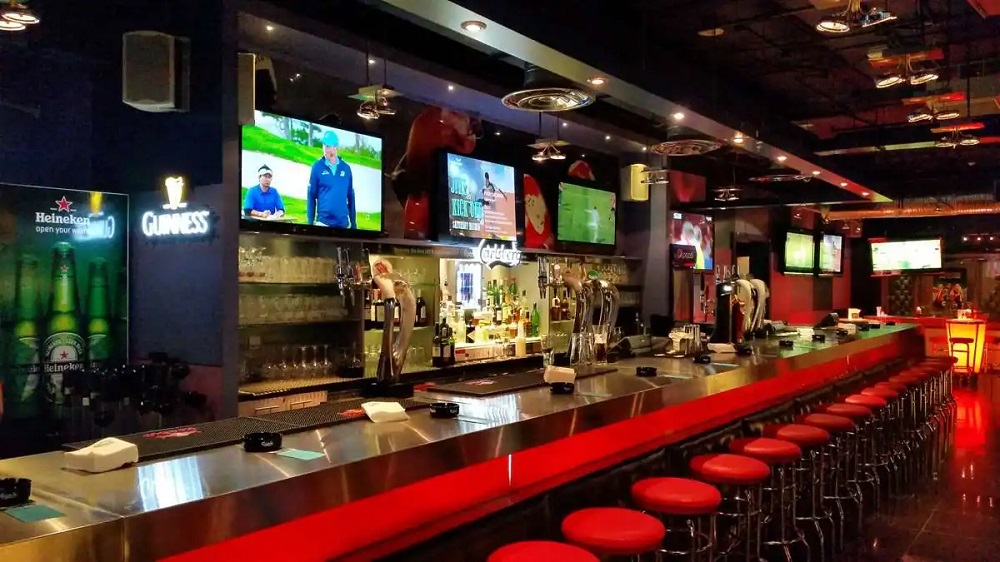 Champions Sports Bar
It is a very good live sports place. You can watch your favorite sports, and the experience of watching a live game gives you the most amazing enjoyment. You watch these massive sports matches on screens while having drinks along with some delicious cookies and snacks.
People can also have chicken wings, onion rings, and something else to eat. You can enjoy these sports watching with your friends and make your evening a splendid memory. It is located in Doha, Qatar.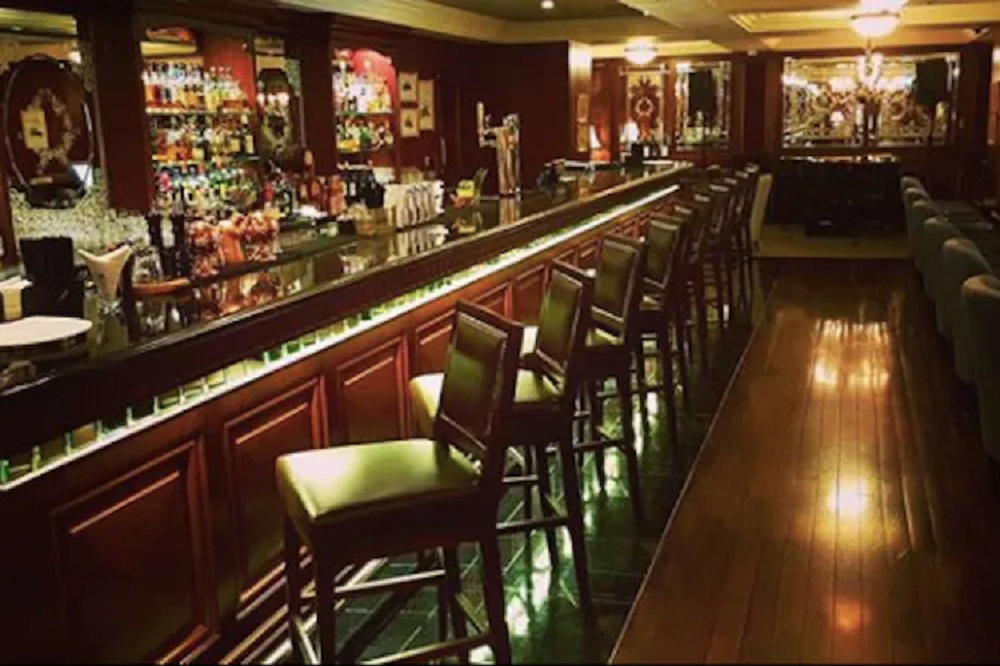 The Den
When people think about having a night to enjoy drinks, they visit this place. The Den is a perfect and comfortable area that mutes the city's noise. The Den is a fantastic place to visit in Qatar.
Additionally, it is famous for its European-style interior and wooden panels. The people sit at the bar and enjoy the drinks. The smoky Mexican or Arabian colada is very famous at this place.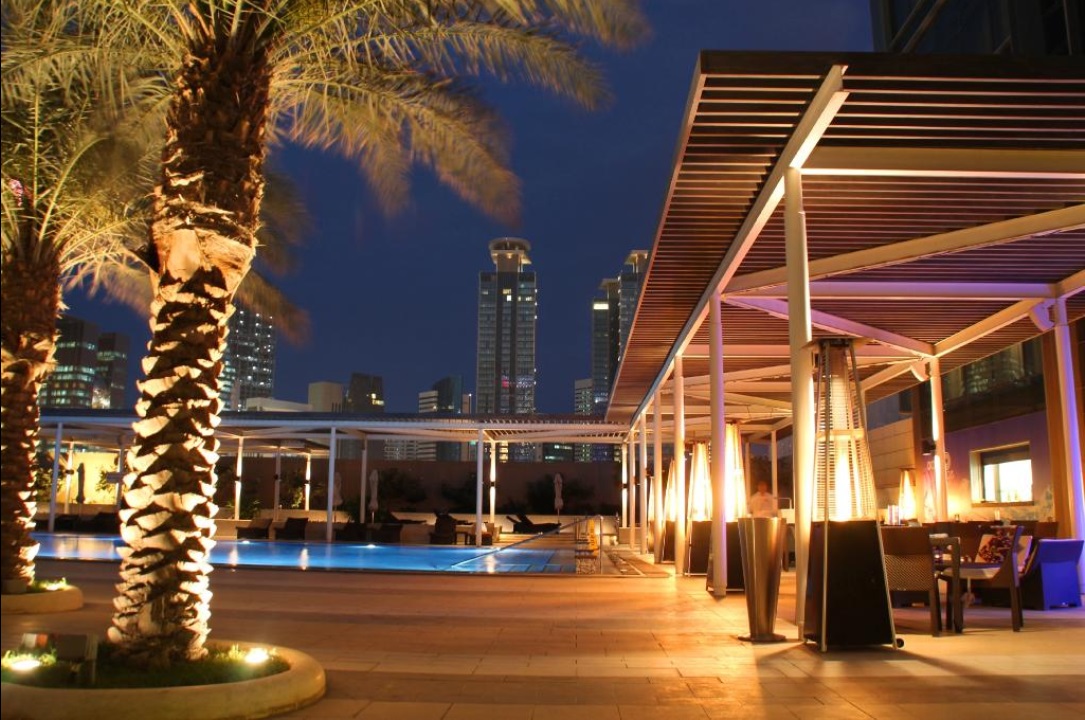 Aqua Lounge
Aqua Lounge is a special place to have fun and excitement. There you eat delicious foods and spend great moments in a family-friendly environment. The dining style is amazing, and you also enjoy shisha and evening mocktails at this place.



Read More: 

Top 10 Restaurants In Qatar