Qatar stands out as a nation with various interests in the trendy Arab region. Qatar has become a popular destination for people and families in the Arab world. And among young people in Asia and Europe. It is home to various sectors and expanding business prospects. However, not many people know Qatar's environment or its advantages and comforts. The most incredible locations in Qatar for families and individuals are listed below.
As a foreigner, you will be seeking to know the best place to live in Qatar. The vision of waking up on a floating island or in crystal-clear waters? Here is our selection of Qatar's most engaging developments, ranging from modern urban areas to picture-perfect beachfront suburbs. We have listed below some of the best places to live in Qatar.
West Bay

The Pearl, Qatar

Lusail

Msheireb

Oryx Island

Dafna

Al Wakrah

Abu Hamour

Al Waab

Al Thumama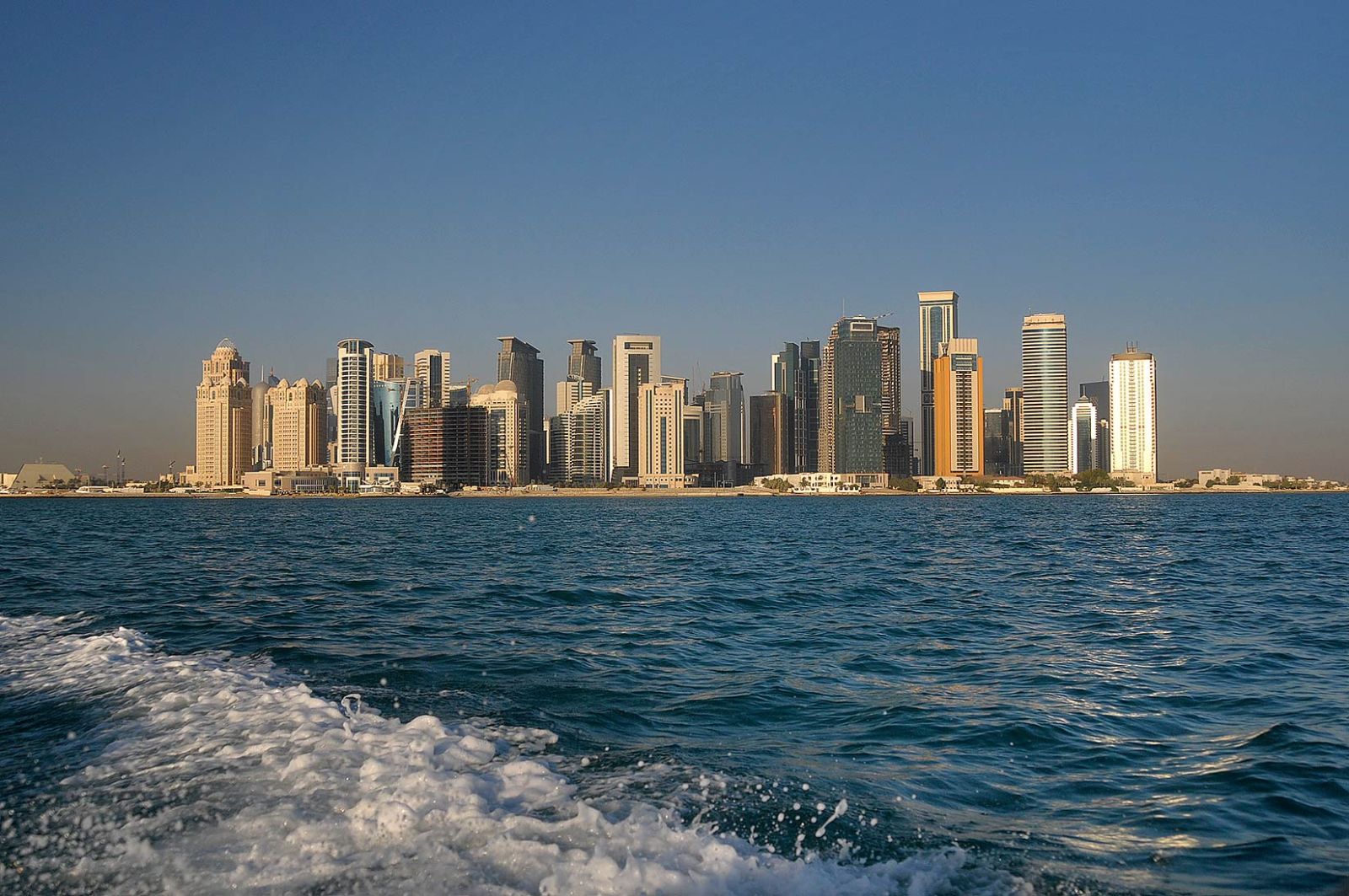 West Bay
Why Would You Want To Reside In West Bay?
Enjoy easy access to Doha's best stores, lively nightlife, and the most beautiful beaches. You may choose from a variety of living alternatives, including high-rise apartments and luxury waterside villas, in the vibrant West Bay neighborhood.
It looks out over the clear Arabian Gulf and is just a short stroll from the City Centre Mall and the famed Corniche. West Bay, one of the nation's most luxurious locations, is changing Doha's coastline by providing locals and guests with the apex of premium and luxury experiences.
West Bay, one of the areas for Qataris, extends north to Katara Beach after covering the Doha skyline. Qatar's commercial center is West Bay. The Sheraton Grand Doha Resort & Convention Hotels in the west bay is one of Qatar's most luxurious and stylish landmarks. The famed West Bay Lagoon neighborhood, home to so many wealthy private homes, is located on the other northern section of the west bay.



Read Also: 

Interesting Facts about the Pearl Qatar

The Pearl, Qatar
Why Is The Pearl An Excellent Residence?
It's challenging to think of another location where expansive city views and urban vantage points combine more ideally than on The Pearl. The area, known as Doha's "Riviera Arabia," enjoys a prime location on Doha's West Bay and is home to the world's longest waterfront luxury retail walkway.
The 3.5 km Marina-front pedestrian boardwalk "La Croisette" is lined with high-end stores and worldwide hospitality chains. The Pearl is a suitable location if the sensation of sandy beaches, the sound of the ocean, or the peace of riverfront life serves as the backdrop to your ideal home.
North of Corniche is where you'll find The Pearl. Due to its superb dining options and attractions, it is equally popular with singles and couples. The Pearl was the first location before the government added other places to the list where goods could be sold to foreigners.
Movie lovers can enjoy a top-notch cinematic experience in this city at Bath Nova, the Art Cinema Complex. Megapolis is accessible, and transportation options include water taxis and limo trips. As a result, living in Qatar is convenient!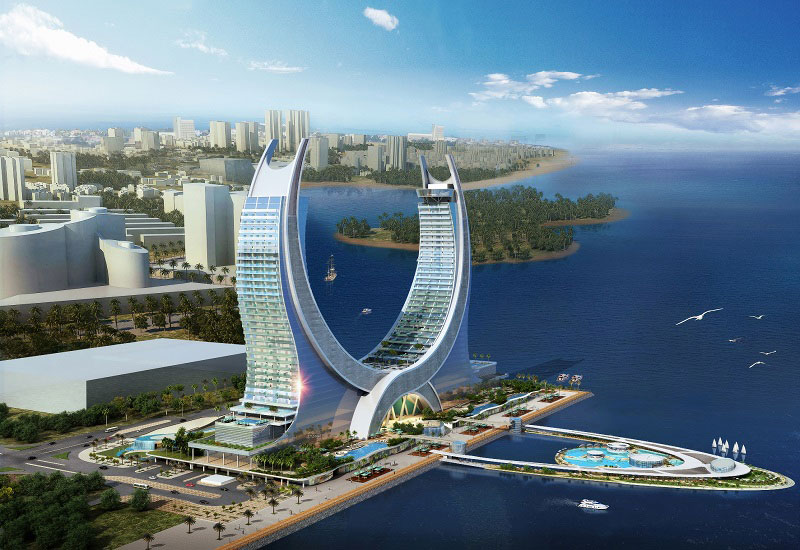 Lusail City
How Is Lusail The Best Place To Live In Qatar?
Lusail City, a brand-new seaside city, built north of Doha, will have 19 residential, business, and hotel districts. There will be retail options, schools, mosques, medical facilities, sports, and shopping centers.
The ultra-modern city also has a bike and pedestrian network, a light rail service, and a water taxi service. Lusail City welcomes investors and foreigners. The opening and championship games of the 2022 FIFA World Cup will be played in the 86,250-seat Lusail Iconic Stadium.
Four upscale islands and about twenty residential and business districts are in Lusail City. Lusail is a certified sustainable and well-planned community that combines beautiful architecture with first-rate amenities and services for its citizens.
Even though this project is currently under construction, it will provide many locals with advanced transport options. Along with hotels, tourist attractions, upscale beaches, cafes, and retail stores. It also offers a light-rail railway and a variety of sports facilities.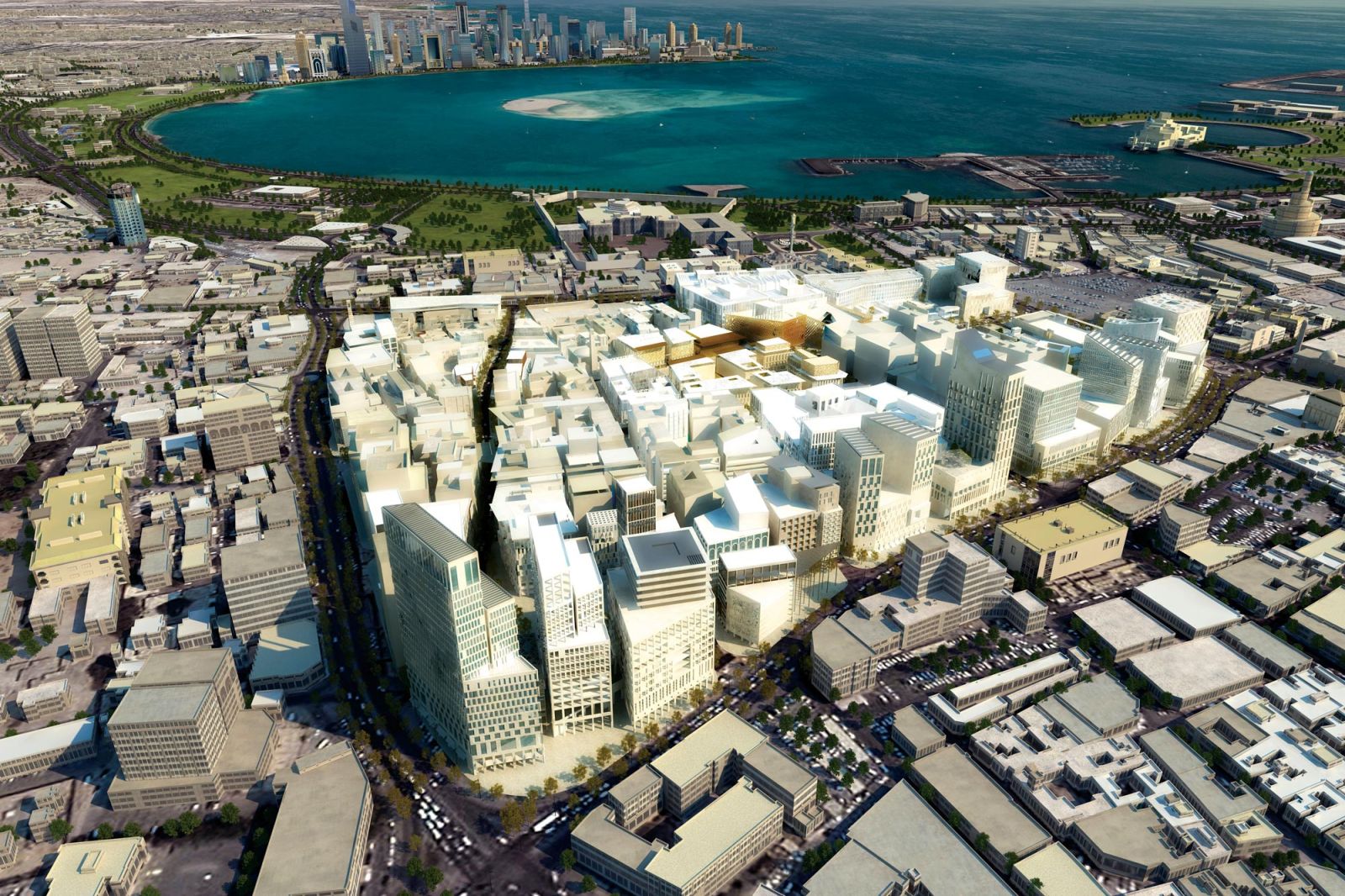 Msheireb Downtown Doha
Why Would MUSHEIREB Be Fit To Live In Qatar?
Musheireb, a neighborhood in the center of Doha, is gradually evolving from an old city into a modern, attractive, and green city. It is one of the regions of Doha undergoing reconstruction. It guarantees the best energy use through practical and efficient economic measures, making it one of Qatar's best places to live.
Musheireb is a budget-friendly place in Qatar for people, and older apartments only cost as low as QR 4000. The central Doha metro station is also nearby, so the individual's transport problem is solved. Trams are also public in the area.
The QR 20 billion projects, consisting of retail areas, hotels, and apartments, are the world's first sustainable downtown revitalization project. Phase 1A buildings were put in place in late 2013 with 2,072 solar panels that fed 463.4 kW (kilowatts at peak power) of electricity straight into the development's electrical grid.
It is greatly lowering the carbon emissions of the structures. The entire construction, when finished, is anticipated to minimize carbon dioxide emissions by up to 110,000 tonnes annually, thanks to its assortment of open squares and plazas.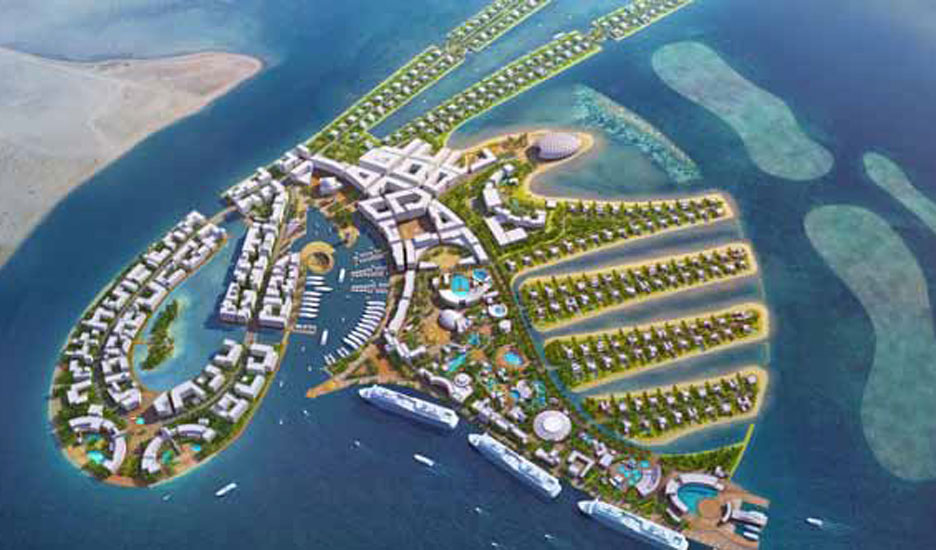 ORYX ISLANDs
Beautiful islands located close to Hamad International Airport
The stunning islands of Oryx are within a short distance from Hamad International Airport. The FIFA Football World Cup 2022 will be held on Orix Island, built to house visitors. To accommodate up to 25,000 soccer fans during the 2022 World Cup, Qatar has disclosed plans to construct a vast artificial island off the coast of Doha. It has five temporary floating hotels and three permanent hotels.
The island, which Barwa Real Estate is developing, will join 13 other man-made islands. The two million square meter Oryx Island development will have a beachside pavilion, water parks, restaurants, and hundreds of apartments and villas.
The floating island, which resembles an Oryx, a beautiful white antelope native to the Arabian Peninsula, is estimated to be worth the US $5.5 billion. It will also house cruise ships, electric vehicles, water taxis, and ferries to shuttle football fans to other sporting venues.
The planning stage is in full bloom. Contrary to conventional vehicles and buses, transportation should involve water taxis and ferries. To meet the demands of visitors worldwide, 133 square meter villas have the most up-to-date furnishings.
Marina hunting is a popular sport in the region. Still, students from other countries will also learn about this activity and regional hunting methods. As a result, it has become one of the best places to live in Qatar.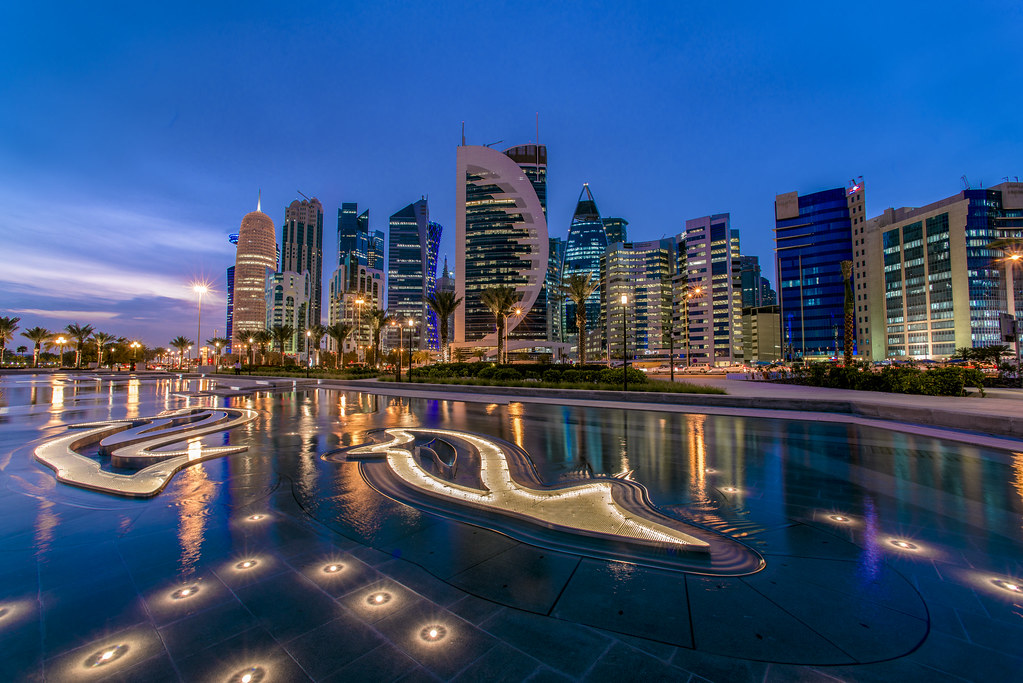 DAFNA
The Benefits of Living in DAFNA
West Bay is not far from Dafna, a lovely city for Expats to live in. Although it has a lower budget, it still offers almost the same amenities as West Bay; all necessary amenities are close by and plentiful. The benefit of being in a seaside neighborhood is easily available villas and flats available on a sharing basis. Also, this city is located near a workplace and is home to many affordable apartments.
It's gotten effortless to locate your new residence in Al Dafna. Get up-to-date information on real estate market trends, rental properties, and current listings. Choosing luxury villas in various neighborhoods in Al Dafna is easy through real estate websites.
They will provide you with a good standard of living. Further, it depends on your circumstances and financial concerns. Foreigners can choose from a wide range of villas for rent in Al Dafna. Furthermore, the cost of living is as per your prior residence level and where you want to live.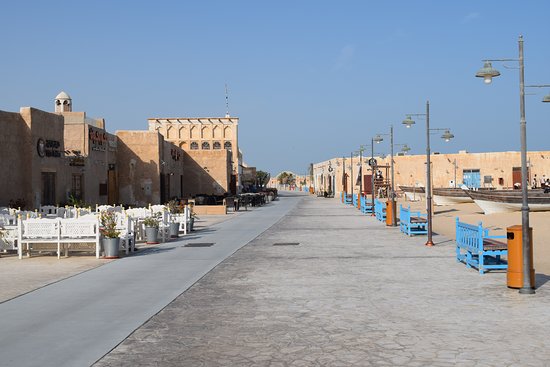 Al Wakrah
How Can One Live in Al Wakrah?
People must be interested in visiting historical Arab sites if they intend to travel to Qatar or any other Arab nation. Al Wakrah is one of the greatest options if such is the case.
Though city life is generally slow, noisy, and busy, data are only a 30-minute drive away. The majority of the population is working class. For a relaxing vacation, Heritage Village and the Souq are fantastic destinations.
Being a coastal city, it is ideally suited for individuals who choose to live in Qatar to lead a peaceful and tranquil lifestyle. It is a well-known city with a strong focus on sports. The FIFA Football World Cup 2022 will be held in Al Jonoub Stadium.
A famous sports facility in addition to it is the Al Wakrah sports complex. Al Wakrah's Ezdan Villages offer affordable flats. Al Wakrah hospitals also provide top-notch medical services.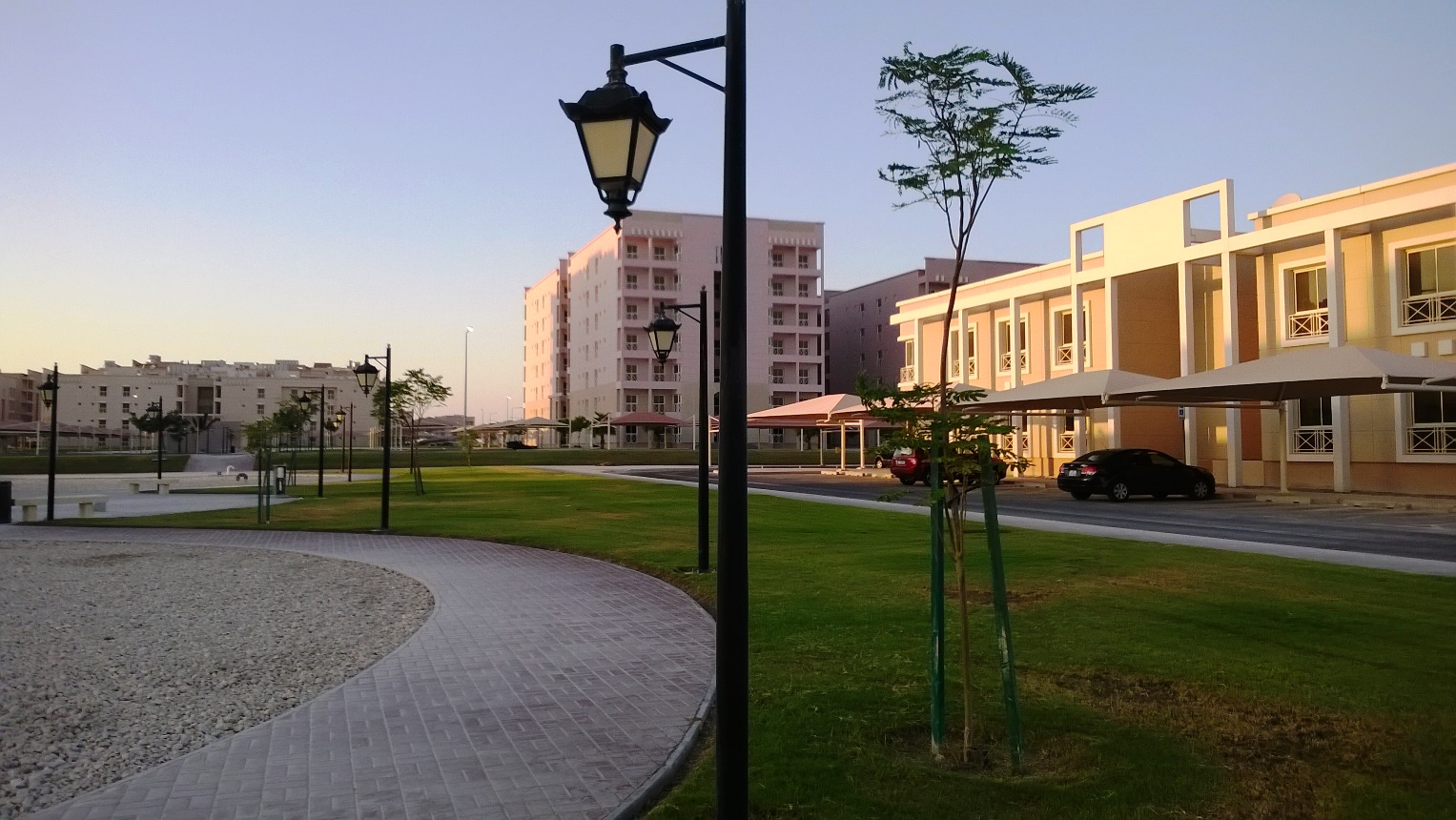 Abu Hamour
Why is Abu Hamour a Good Place to Live in Qatar?
Beautiful Abu Hamour, which runs freely while being close to Doha, is a great location to live in Qatar. There are numerous food markets in the area, so it is not difficult for anyone to live comfortably and affordably.
An odd mixture of standalone villas and compounds in Abu Hamour makes it the perfect place to reside for fish lovers. The Farha complex, Al Fardan Garden, and Safari in Abu Hamour are some of the biggest shopping centers in Doha, and both offer a variety of affordable complexes.
Abu Hamour is very well-liked by families. There are several villas for sale because families primarily populate them. Some are part of a property, while others are standalone villas for people who want total privacy.
The villas for sale vary, ranging from three-bedroom villas to five-bedroom villas. They are trendy on Abu Hamour Street in Abu Hamour and would be a profitable investment for their owners. This is because units in Abu Hamour are relatively easy to afford, owing to their proximity and low cost. If you want to be in the heart of Doha, Abu Hamour is the place to be!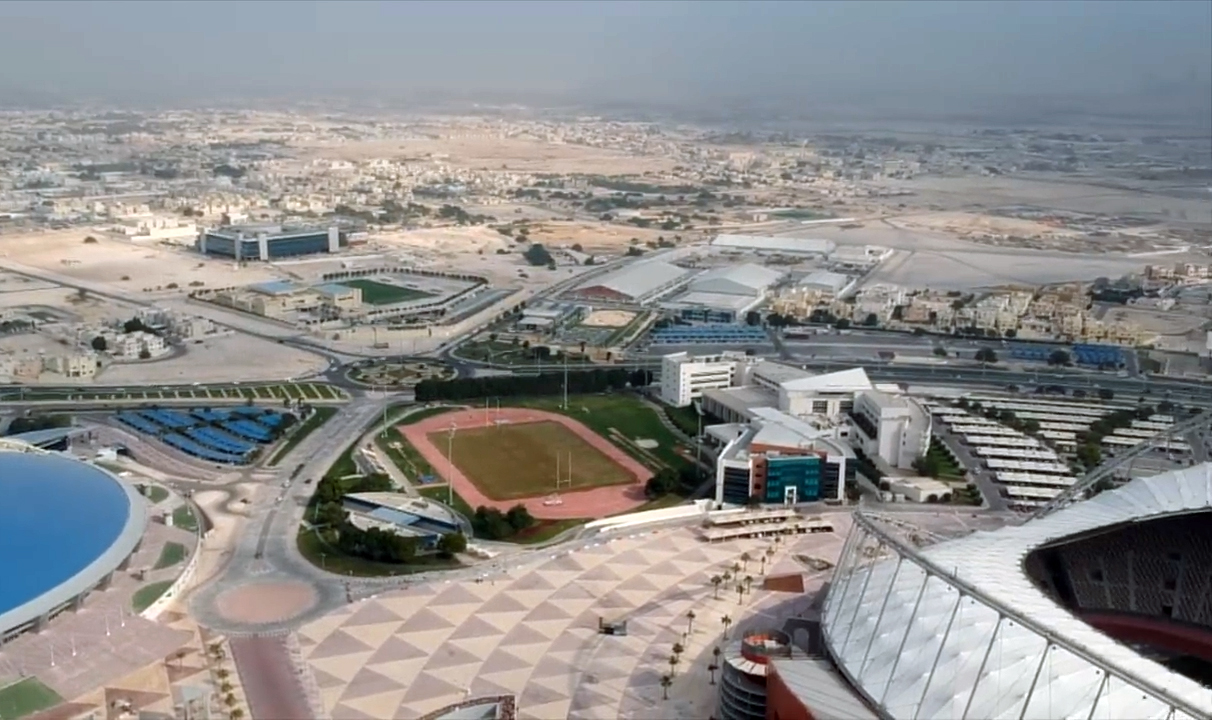 AL WAAB
Al Waab is Very well-liked by Families
Al Waab, next to Villagio Mall, has a variety of nurseries, schools, malls, and restaurants, making it a comfortable place for both people and families to live.
Moreover, a new Al Waab City is currently under construction. Aspire Zone, which offers jogging, walking, and picnicking options, are close by. Al Waab is a busy city that is perfect for those who value aesthetics. Among Qatar's top stadiums, Appear Park, Aspire Dom, and Khalifa International Stadium are all located in Aspire Zone.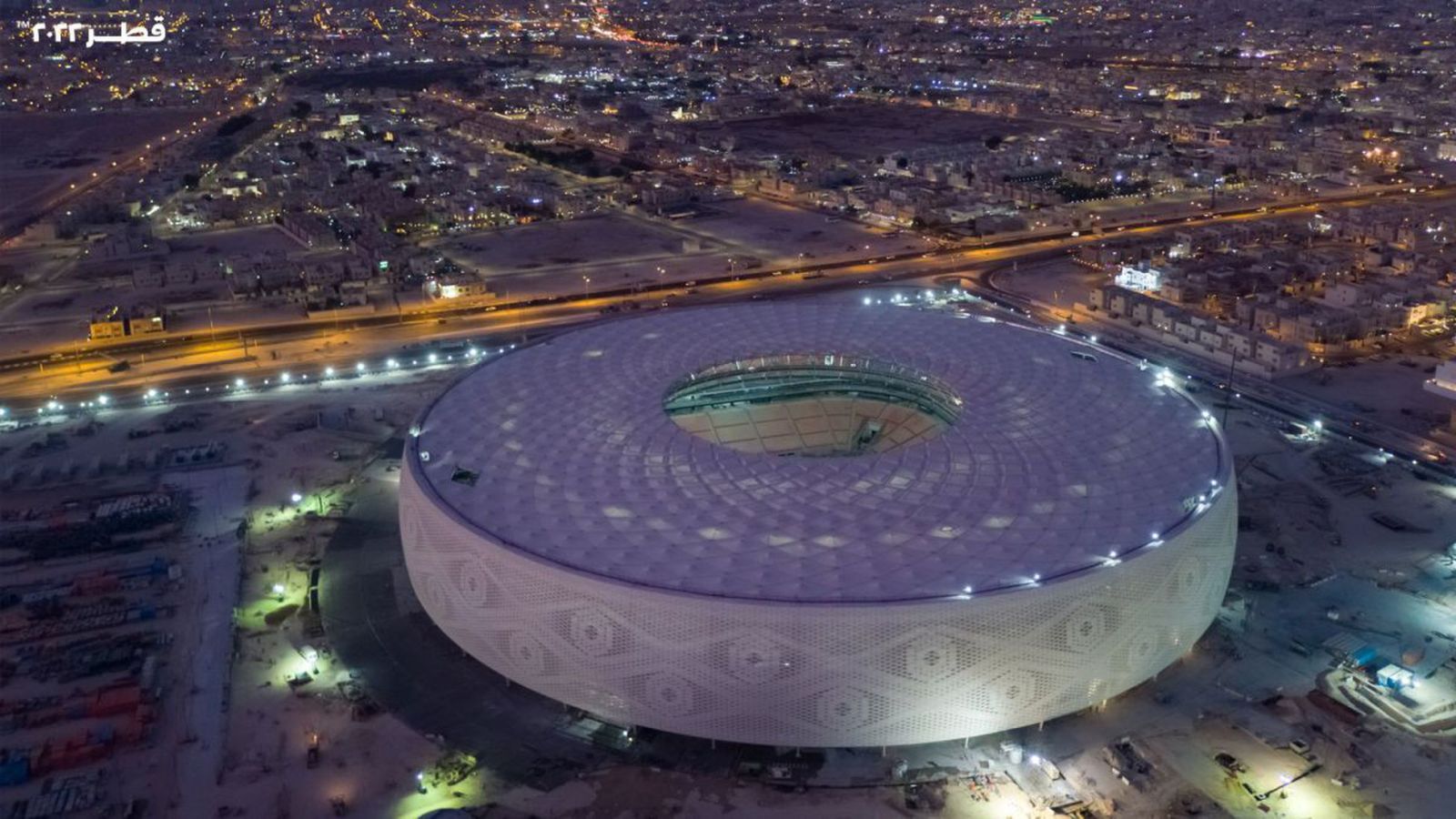 Al Thumama
A Good Choice of People to Live in Qatar
Al Thumama is a great place to reside for someone who needs to settle in Qatar but frequently travels overseas. Although it is close to the old airport, this location is budget-friendly. Its small size makes connecting all of Doha City's key areas simple, making life here more convenient, accessible, and valuable.
Al Thumama's prime location gives its inhabitants easy access to all local attractions. Al Thumama also has a lot of stores, shopping centers, and eateries. Kahramaa Park, a cutting-edge educational and recreational park, is also nearby. Once it is open to the public, it will instruct kids and adults about ecology and how to live sustainably.
The shapes and sizes of the villas for sale in Doha vary, and the villas in Al Thumama range from three to five bedrooms. Families, especially those with young children, will find it quite convenient as most villas include a private garden or yard.
Finding the Best Featured Properties in the Best Places to live in Qatar
The Best Featured Properties in the Best Places for rent and sale are available at Saakin Qatar. Visitors might rent a serviced flat for a month or just a few days. So, use Saakin Qatar's reliable services to find the best property to buy or sell in different areas of Qatar. A selection of the most incredible collection of selling apartments and villas has excellent amenities.
Conclusion
Qatar is a lovely, safe place to live and offers a lot. It is also a fantastic starting point if you want to change your perspective or the weather. Within the region, travel is simple, practical, and reasonably priced. When looking for a home in Qatar, it is crucial to consider the neighborhood. You'll have the best experience choosing the right area or city.
Which one is the Best Place to Live in Qatar?
Qatar's capital city, Doha, is also its most visited location. The city can see beautiful buildings and a beachfront with palm trees. Shopping centers, opulent apartments, and the Gulf of Mexico are located there. Also, the city hosts the best food, entertainment, and museums in the nation. It is the finest choice from a business standpoint.
Doha provides top-notch flats for purchase and rental. This place is alive with many different civilizations. Doha is the best and most lovely place to live and even better to call home. Here are some reasons why you decide to live in this city at least once in your life, from the delectable cuisine to the breathtaking architecture.



Read More: 

Best Budget-Friendly Places to Live in Qatar