It will take place in Qatar from November 21 to December 18, 2022. This will be the first time the World Cup has been contested in an Arab country. Fans from all around the world can purchase Football World Cup tickets through the web portals Worldwide. Football lovers can book at special discounted rates on specific websites. Applicants can also check the status of their ticket requests at FIFA.com/tickets. Visa cardholders are the only ones who may buy tickets in Qatar.
Unique FIFA World Cup QATAR 2022 Travel Packages
Qatar Airways is offering Privilege Club members exclusive FIFA World Cup Qatar 2022 travel packages. These include flights, accommodation & match tickets.
World Cup Tickets for Qatar 2022
2022 FIFA World Cup Schedule and Tickets
The season will begin a week earlier than usual, on August 6, 2022, with 16 match days scheduled until November 12/13, before the tournament starts on November 21. Following the World Cup final on December 18, the Premier League will resume on Boxing Day.
Become a Member of the FIFA World Cup Ticket Waiting List
The group stage draw will take place, and tickets for the 2022 FIFA World Cup in Qatar will be available online through secondary ticket platforms. Sign up for our waiting list to get the calendar and ticket prices delivered directly to your inbox. After that, you'll be able to check ticket prices across reputable and trustworthy secondary ticket marketplaces before purchasing tickets for a World Cup football match.
It's completely free; all you have to do is join the FIFA World Cup waiting list.

They will never send you spam and will always respect your privacy.

Secondary ticket websites with a good reputation

Compare and purchase tickets for the Qatar 2022 World Cup.

Watch the best of football in some spectacular locations.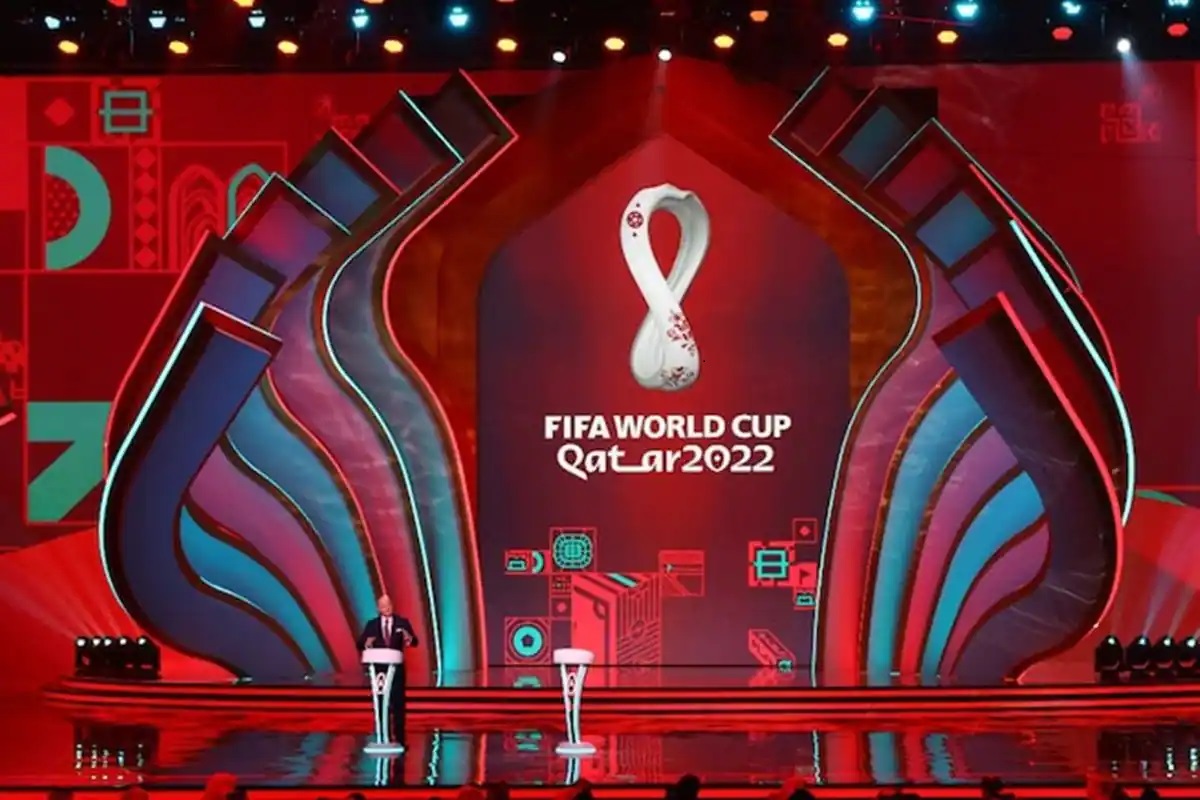 Qatar's Hosting of the 2022 FIFA World Cup
Every four years, this championship brings together the top football teams. Every country must first compete in the world cup's preliminary round. Only 32 teams will advance to the main event, where they will compete for a chance to capture the prestigious World Cup trophy.
The defending World Champions, France, are once again among the favorites. Brazil, Messi's Argentina, the German national team, Spain, Belgium, and Cristiano Ronaldo's Portugal round out the list.
Italy, the reigning European champion, is strangely absent. After being eliminated in the play-offs against North Macedonia. The Squadra Azzurra will miss the World Cup for the second time, having missed the 2018 edition in Russia. We're also disappointed that neither Sweden (Ibrahimovic) nor Norway is represented (Haaland).
Egypt's Mo Salah (who was knocked out by Senegal) and Algeria's Fennecs both missed the World Cup (eliminated by Cameroon). Colombia and Chile, who finished sixth and seventh in the qualifiers, respectively, failed not to qualify for the FIFA World Cup in Qatar in 2022.
Host Cities and Stadiums for the 2022 Football World Cup in Qatar
The Qatar World Cup 2022 will be held at 12 stadiums around Qatar, in seven different cities (Lusail, Doga, Al-Khor, Ash Shamal, Al Wakrah, Umm Salal et Al Rayyan).
Lusail Iconic Stadium (capacity: 80000), Lusail

Khalifa International Stadium (40000), Doha

Sports City Stadium (47560), Doha

Education City Stadium (40000), Doha

Al Bayt Stadium (60000), Al-Khor

Ash Shamal Stadium (45120), Ash Shamal

Al-Janoub Stadium (40000), Al Wakrah

Umm Salal Stadium (45120), Umm Salal

Doha Port Stadium (44950), Doha

Al-Gharafa Stadium (44740), Doha

Qatar University Stadium (42520), Doha

Ahmed-ben-Ali Stadium (40000), Al Rayyan
If you are in Qatar at the end of 2022, don't miss the unique opportunity to assist to a World Cup football match. Buy your tickets online now for the 2022 football World Cup in Qatar.



Read Also: 

The Best Beaches in Qatar
How to Get To Qatar, How To Buy Tickets for World Cup 2022
Despite ongoing concerns about the Gulf nation's ability to handle traveling fans, FIFA got more than 23 million ticket queries for this year's World Cup.
Organizers claim that the tournament in Qatar, a controversial host nation for the reasons discussed in this article, is a "truly global" sports event. It has inspired fans to travel to watch matches in November and December.
And according to data provided to The Associated Press by FIFA, demand has long surpassed availability, with over 3 million ticket requests for the grand final on December 18 already received. Meanwhile, 2.5 million tickets have been requested for the Group C match between Argentina and Mexico. 1.4 million people want to see England play the United States at the 60,000-seat Al Bayt Stadium.
Do You Need A Visa To Enter Qatar?
A visa is not required for those going to Qatar on a standard American or British passport. They do, however, require a Hayya card. A Hayya card is a kind of supporter id that is required for entry into the country and attendance at tournament matches. On matchdays, it also offers free public transportation.
Another key note: Anyone traveling to Qatar between November 1, 2022, and January 23, 2023, regardless of whether they are attending a World Cup match, will require an authorized Hayya card.
Is It Necessary To Get Vaccinated To Attend The Qatar World Cup?
Last summer, the Qatari government announced that all spectators attending World Cup matches must be vaccinated. Travelers who are fully vaccinated can enter Qatar without being quarantined. Travelers must, however, return a negative PCR COVID-19 test 48 hours before flying to the country. Upon arrival, passengers must also show confirmation of vaccination.
Fans must have had both doses of the Pfizer/BioNTech, Moderna, or AstraZeneca vaccines to be fully immunized (or the single-dose Johnson & Johnson vaccine).
A booster shot is required for those who had their last dosage more than nine months ago. When traveling in Qatar, it is now mandatory to have Qatar's contact tracing app, Ehteraz, downloaded and running on your smartphone.
Which Airlines Offer Flights To Qatar?
Qatar Airways, British Airways, Sri Lankan Carriers, Turkish Airlines, Jet Airways, Japan Airlines, Air India, and many other airlines fly to Qatar from around the world.
What Is The Price Of A Ticket For The FIFA World Cup?
​Tickets ranged from £55.44 ($68.66) for a category three group stage match to £1297.23 (1606.54) for a ticket to the final. You can, however, look into the most recent travel offers from Qatar Airways and other airlines.



Read More: 

The Ultimate Guideline for Moving with Pets in Qatar