This year is the first time a global sporting event has occurred in an Islamic country, Qatar. While people find it challenging to observe everything openly, some restrictions on partying will come. However, enjoyment and a party will be present wherever there is football. It depends on the entertainment you love.
Fifa World Cup 2022 is a sporting event that everyone is waiting for. And with this, there is the talk about Fifa World Cup 2022 accommodations. This read aims to provide information and detail regarding these accommodations and how you can access them through Saakin Qatar.
Apartments and Villas for Fifa World Cup
Qatar is rich in culture, hospitality, and accommodations. You will find it easy to get into a shelter and spend time during your stay in the country. But things begin to create problems when you have a family to accommodate. For this, a spacious house, villa, or apartment will fit the best. If you plan to visit with a family, have a booking for an apartment and villa.
Qatar also features the best villas and apartments with loads of services and perks. Getting a villa for rent might not be difficult. But the benefits make them heavenly and poor for the visitors. Presently, Doha is rich in offering grand villas, and it feels like a home experience but away from home.
Special Services to Enjoy
Villas in Doha will provide the best accommodations. And your stay will be great when you find what services you can enjoy.
24/7 guest services make everyone feel at home. This will happen through reception services for all guests.

Without Wi-Fi, there is nothing to enjoy. And all villas and apartments come with complimentary Wi-Fi.

Housekeeping services will happen every three days.

You will get an ironing board and washing machine to keep your dresses in perfect condition.

Bathroom amenities, bathroom and bedroom linen, and TVs also come within the packages.

The gym, swimming pool, and sports court are always a plus, with villas here.
Why Villas and Apartments will Give the Best Experience?
Everyone has to look for the positives when opting for a stay place. We began with villas and apartment accommodations since they offer something like a home. People love to stay in these places since they give an essence of the local lifestyle and living experience.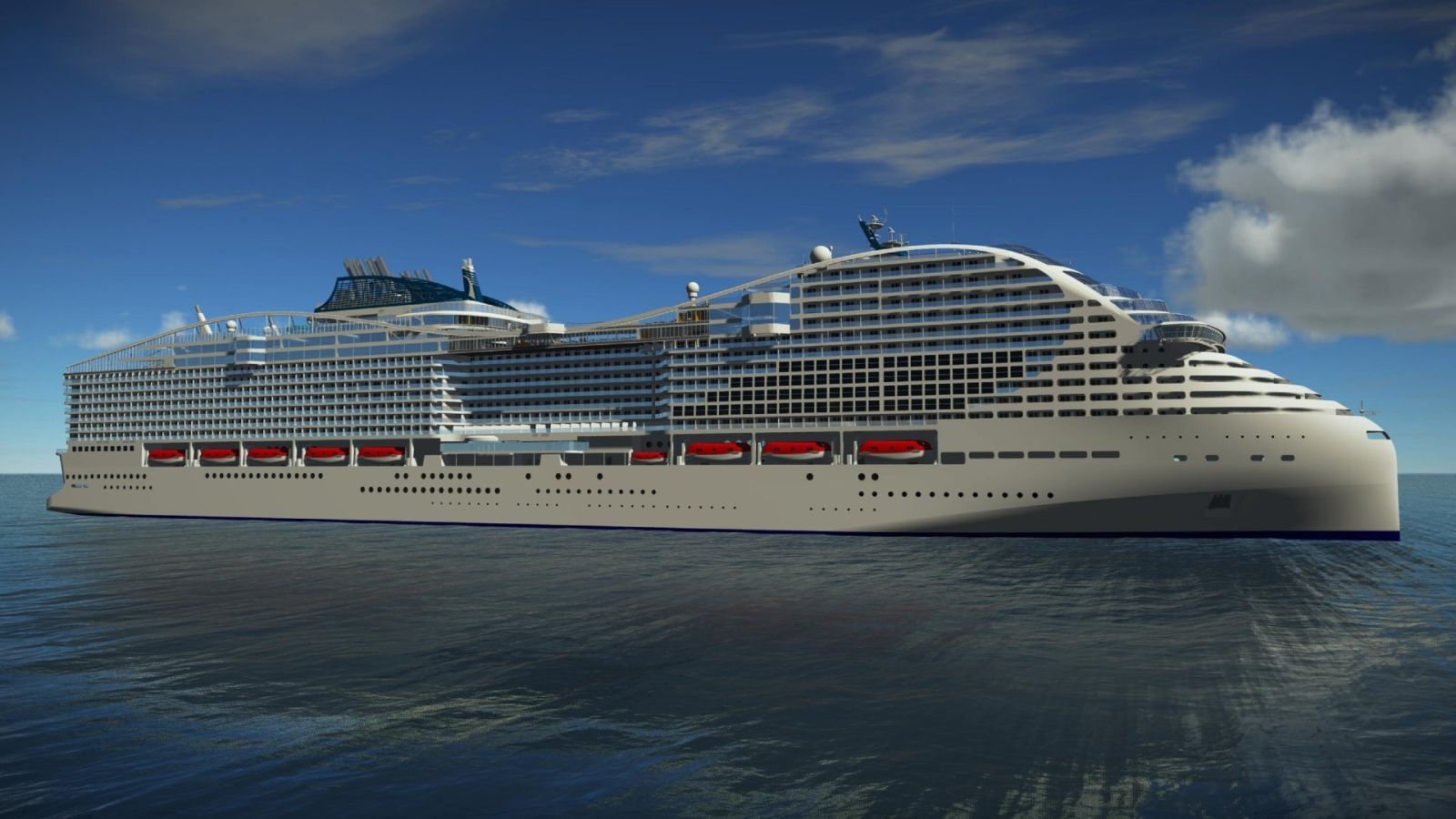 Cruise Ship Hotels: Unique World Cup 2022 Accommodations
One of the best experiences you will get in your life is spending time and living on a cruise ship. It is like living in a floating world. And accommodations inside a cruise ship make it the best experience. In Doha, it is all about the buzz the World Cup creates. And if you want to improve or increase your stay, you should rent a cruise ship accommodation.
Inside a cruise ship at Doha parked around 10 minutes from the center stage, you can get traditional oceanview and balcony cabins to luxurious suites. Also, dining options from restaurants perfectly highlight local food inside a cruise ship.
In essence, the cruise ships you will find for the accommodation at the World Cup 2022 are MSC Poesia and MSC World Europa.
Special Services to Enjoy
This will be tricky since we have two great cruise ships available at our disposal. Our services section will be divided into four and five-star accommodations.
Four Star MSC Poesia
The vessel style is unique and stylish, to begin with

Three swimming pools are located on the cruise alongside the spa and wellness center

Tennis and basketball will provide different sports from football

Poolside cinema is the best talking point
Five Star MSC World Europa
The spa and wellness center does come but with six swimming pools!

You will enjoy shopping outlets inside the cruise, lime a world within!

Six fine dining options include 14 eateries

Event spaces and around 30 bars



Read Also: 

Top-Rated Short-Term Rentals in Qatar for the Upcoming FIFA World Cup 2022
Why Choose a Cruise Ship Hotel?
Inside a cruise ship, staying and living remain distant. Everything is about enjoying the entertainment options that come along. Also, with great food and luxurious cabins, we fear the World Cup will be your second priority.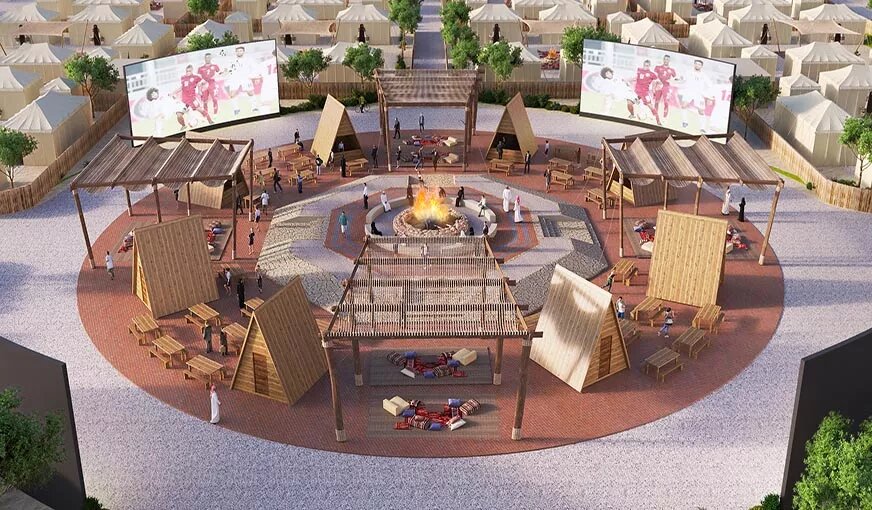 Fan Villages: A True Spectacle for the Fans
We know what positives you will find from fan villages. Apart from cruises and villas, everyone cannot efficiently manage their budget. For them, fan villages happen to offer respite and great virtue. These villages look like organized camps of uniform shape.
The ones in Doha for World Cup 2022 Accommodations have different colors to make things attractive and pleasant. While they are slightly away from central Doha, you can easily access the football stadiums through local transport.
Excellent benefits include simple accommodations, hotels room, shopping areas, and nearby local visiting sites. We cannot wait to experience football royalty through these fan villages.
Special Services to Enjoy
Reasonable accommodations at budget-friendly rates

Close to city attractions

Easy to access World Cup stadiums with local transports

Other village camps nearby give an excellent community vibe
Importance of Living in a Fan Village
Fan villages are always a great pleasure to experience everything from the grassroots. The best advantage of living in fan villages is that you remain connected to the stadiums and the central city of Doha.
Hotels: Nothing Beats the Temptation for Luxury
Qatar and all Gulf countries arguably offer the best setting for a luxurious hotel. The backdrop of downtown with unique sunset in the sand, we believe it is heavenly. People who cannot trust anything other than a fine hotel must book one during the World Cup.
In a hotel, accommodations and services reach peak-high and are easy to understand. You will get everything managed by top hotel brands, and services remain to please the visitors. It is why you will never find peace more than from a hotel.
Also, Doha is rich in diverse hotel experiences. But some hotels are out of town, offering something unique and extra.
Special Services to Enjoy
Hotels ranging from 3 to 5 stars

You can find international alongside a local chain of hotels

Locations include Downtown Doha, Al Sadd, West Bay, and The Pearl-Qatar

The best hospitality services are awaiting!
Hotels!?
Exceptional hotels amaze everyone, but their exclusive feature is superb. They offer relaxation and peace alongside giving the best services that please everyone.
Getting a Good Accommodation, At Last!
Finally, it comes down to receiving suitable accommodation while you visit Qatar for the World Cup. World Cup 2022 Accommodations are exceeding bookings due to a rush to get the best before the final whistle. To keep pace, you can get the best accommodation advice and services from Saakin Qatar, a well-established Qatar living solution platform.
However, we have provided everything we can, including details of the 4 ways of accommodation. You can explore more within them, such as different hotels and villas. One thing we can guarantee is exceptional hospitality.
Apart from this, most things come down to personal preferences. Generally, you will need a valid ticket application number, Hayya voucher code, or a hospitality order number for an accommodation booking.

Read More: 

Best Budget-Friendly Places to Live in Qatar