Have You Planned To Sell Your Home Fast For The Best Deal?
In this blog, you will get the best things you can do to prepare your home for sale and get noticed. These are the helping tips to maintain your property ready for sale and have a good deal. You must maintain your home properly before listing.
The Ultimate Guide to Preparing Your Home for Sale
Selling out a house is a hectic job. You have to deal with different sorts of things to do. You would like to have a good appraisal and offers. So to get the best deal, you should put in some effort before listing your home on the real estate market.
Why do you need to Prep your Home for Sale?
If you adopt some strategies to maintain your property, you will get a higher sale price. The appealing, clean, and well-organized homes are most desirable in the property market. The buyers know that the property won't require much work upon moving, so they willingly pay a premium.
If you prepare your home well, it is more marketable. That gets faster selling deals and offers. That's you want the maximum profit while selling out your property.
Generally following or some of the beneficial tips you can apply to enhance the market value of your property for sale.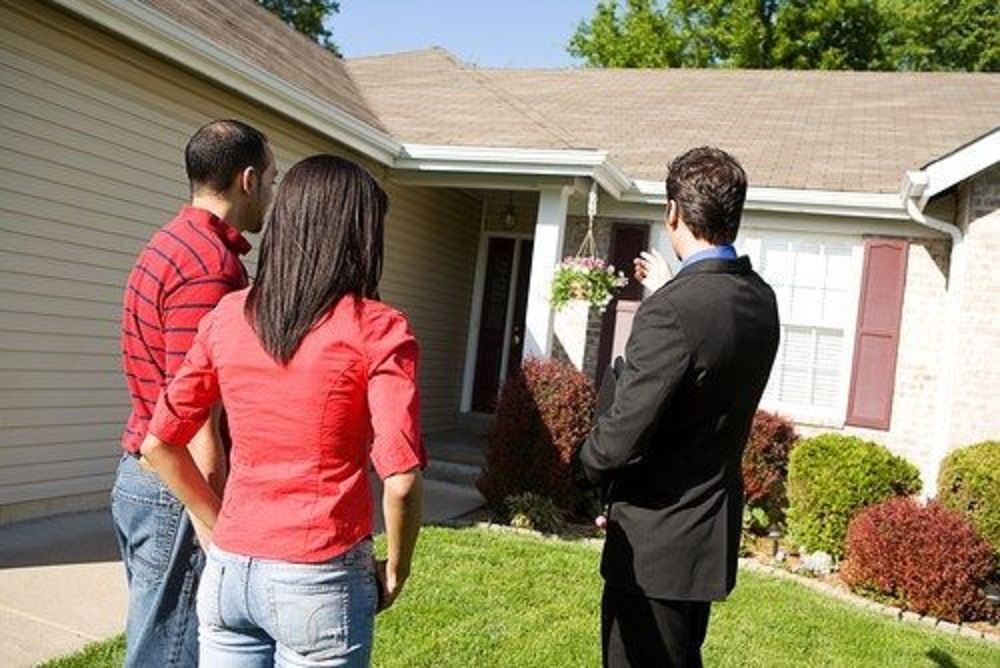 Put Yourself in a Buyer Mindset
It is the best way to judge the worth of your selling property to think like a buyer. When you get your home prepared for sale, you should apply these strategies that the buyer wants. If you imagine a buyer's side, you can assess better, and that mode of thinking will drive your preparations well.
Read Also: 

Things To Ask Your Real Estate Agent
Organize a Clean and Clutter-Free Environment
If your property is maintained properly, it will attract buyers. It will help if you address it neat and clean. A pleasant environment appeals to the buyers to be interested in the property. Moreover, the poor look of dirt, messiness, and clutter affects buyers' stake. It would be best if you tend the home environment to be neat and pleasant.
Apply a Neutral Color Palette
A neutral color palette and light theme give your home a decent and engaging look. The prospective buyers mostly like a neutral pattern.
Make Sure To Make Your Home Curb Appealing
The first impression is the last. Make sure to make your home curb appealing and good.
Give your home an inviting vision
In the real estate market, a picture's worth is marvelous. Your home should have high-quality photos to make your listing attractive.
Manage Repairs
Suppose there is a need to repair something at your home. If there is something broken, a dent in the door, or a non-working faucet, you should fix it with priority. When the buyers inspect your home during the sale deal, they don't like required fixing anywhere. You should maintain your property and manage repairs if needed before listing it for sale.
- Add some beautiful details and touches that add beauty to the property.

- Add some little details and beautiful touches that enhance the home's beauty. It increases the potential of buyers. You can decorate it through small touches like fresh flowers and adorning material.

- Rely on a real estate agent

- When you're not sure about the required maintenance of your property, you should consult with a reliable real estate agent. They are undoubtedly the experts and professionals to make a property for sale the most desirable and adorable. They know the trends and demands of the local buyers. Furthermore, they know the most strategies to get your home up to speed for the current property market.

- Prepare well to sell your home.
Give yourself some time to prepare your home for sale. You can consider the following steps in this regard.
- Make large-scale repairs and necessary repairs.

- You can consider a pre-listing home inspection. It will give the details and the facts or issues found, if any, in your property.

- Donate all your unnecessary things and photos. Depersonalize the house.

- Try to make your home more spacious, and it looks better.

- Touch up your property with a fresh coat of paint. The repaint makes your home look tidy and creates more possibilities of a good deal of sale.

- Upgrade your curb appeal by repainting your front door.

- Repair the entrance by adding pretty flowers, a welcome mat, and hanging plants.

- It will be a fantastic idea if you swing your home for professional cleaning. Clean your home from top to bottom. It will intensify the uncluttered picture of your property.

- You can also make your property display clean and orderly.

- Don't forget to add the final touches.
Conclusion
If you prepare your property or home for sale well, it increases the maximum possible price and profit. If you don't have certain ideas to manage it, you can contact a real estate agent. A trusted real estate agent could manage property for sale very well because he knows the demands of the market buyers. Furthermore, he also knows how to increase the value of selling property. A good real estate agent can guide you in the right direction to prepare your selling home wisely.
Where to list your Home for Sale?
When you prepare your home for sale in Qatar, you should list your property on Saakin Qatar. It is the best reliable real estate directory that lists the featured properties of Qatar. This portal can create the best offer for your home sale. You can get connected with the buyers easily through this platform.
How to find the best Real Estate Agents for your Property Management?
If you want to hire the best real estate agent to manage your property for sale, you should search it on the best real estate website in Qatar that is Saakin Inc. On this website, you find the contacts of Qatar's best and most reliable real estate agents.
They provide you with trusted real estate services to create the most profitable offers from the buyers' side. Moreover, it will be the best way to hire a real estate agent to get the maximum profit on a sale deal.
Read More: 

The Things To Consider When First Time Buying A Home In Qatar