Are you trying to find an authentic Qatari travel agency? Do you wonder what standards to employ when looking for Qatar's top tours? Would you like to learn where to locate Qatar's top travel agents for a wonderful vacation?
Spend less time browsing and filling out countless contact forms for each provider to contact Qatari travel companies for further information. Get our COMPLIMENTARY guide to the top travel agencies in Qatar.
Travel agencies have long offered excellent service to tourists. They help with everything from booking plane tickets to choosing honeymoon sites, obtaining visas, and setting up transportation to and from the airport.
There are many benefits to working with a travel agency to arrange your upcoming vacation. Also, Travel agents have years of expertise in planning vacations. They know the best offers on hotels, airlines, and other activities. They can also assist you in creating a schedule that suits your requirements and interests.
Read on for the selection of the best travel agencies in Qatar to assist you in creating the ideal getaway! You may find every single detail you're looking for here! The Best Travel Agencies in Qatar are listed here in an unbiased manner.
Falcon Tours
Company's location and type: Doha, Local Tour Operator
Professional and renowned Falcon Tours specializes in private, individual, and group-guided tours across Qatar. The best thing is that this Doha-based firm has been offering the best tour experiences while paying attention to each traveler's budget.
It is authorized and registered by the Qatari Ministry of Tourism. Therefore, Falcon Tours offers the ideal package for you that is created to meet your interests and budget. Whether you're looking for a city tour, desert safari, or Arabian dhow cruise.
Falcon Tours provides a wide selection of Qatar Doha tours based on their experience and skills. Take the Desert Tour in a comfortable 4x4 car with a guide to discover Doha uniquely.
On this tour, you will experience an exciting rollercoaster ride as you travel over the sand dunes to the Khor Al Udeid, which is located by the sea. If you enjoy fishing, take the Sea Tour on a speed boat with fishing experts to the top fishing locations in the Arabian Gulf.
One of the best travel agencies in Qatar, Falcon Tours provides fantastic trip packages to Qatar. The business is ranked first out of 72 outdoor pursuits in Doha. With almost 4,500 excellent reviews.
Golden Adventures Qatar
Location and type: Doha, Local Tour Operator
One of the travel agencies in Qatar, Golden Adventures Qatar, focuses on offering complete travel-related services to individuals, couples, and groups. The business, established in 2016 by skilled specialists, provides trained guides, comfortable transportation, top-notch accommodations, and great dining. Golden Adventures Qatar won the 2019 Trip Advisor's Certificate of Excellence Award.
The bustling West Bay neighborhood, The Pearl-Qatar, and Porto Arabia Boardwalk are just a few of the historical and contemporary sites. You'll see it on the City Tour as you explore Doha's beauty. The Desert Safari comprises a half-day, full-day, and overnight trip to Qatar.
Also, it is the most popular travel package offered by the company. Qatar's West Coast from the 18th century is a haven for historical sites. During this tour, you will learn about the Zekreet Fort, the Zekreet Peninsula, and the famed white limestone cliffs.
One of the best travel agencies in Qatar, Golden Adventures Qatar, has received numerous fantastic reviews. Nearly 98 percent of the 2,078 reviews on Trip Advisor that the business has received evaluated it as having excellent customer service and being highly professional.
Qatar Inbound Tours-Private Day Tours
Location and type: Doha, Local Tour Operator
One of the top travel agencies in Qatar, Qatar Inbound Tours is known for providing secure and expert desert safaris. The Doha-based business offers overnight camping, ATV rides, quad biking, and team-building excursions.
Exploration packages for groups, corporations, educational institutions, and independent tourists. When faced with challenging life decisions, Qatar Inbound Tours' distinctive experiences encourage you to think creatively. Join them for enjoyable, safe, adrenaline-filled safaris that will leave you with a lifetime of memories.
To choose from and enjoy, Qatar Inbound Tours provides a variety of exclusive Qatar Doha trip packages. Start by visiting the Singing Sand Dunes of Qatar, a collection of crescent-shaped dunes that make a "singing" sound when you run, walk, or slide down them due to wind friction.
If you have a short layover, you can join the Doha Stopover Tours for a quick tour of the city's finest sights. Including the State Grand Mosque, West Bay Skyscrapers, the Islamic Museum, and Corniche.
The Doha Dhow Cruise Trip, where you may take advantage of fishing, and swimming in the Arabian Sea, are in the packages. That includes locally cooked local food and music, a must-do while visiting Qatar.
Out of 28 boat operators in Doha, Qatar's Inbound Tours is ranked #1 because it provides the city's best tour. There are 1,372 reviews, 97 percent of which are great and favorable. Previous visitors confirm that Doha is a fantastic destination.
Read Also: 

Holiday Homes Market in Qatar
365 Adventures
Location and type: Doha, Local Tour Operator
Meraj Quraish started the renowned and award-winning travel agency 365 Adventures in Qatar to create various distinctive experiences. It highlights the country's lesser-known features and provides a forum for cross-cultural interaction. The organization creates genuine, secure, enjoyable, and reasonably priced programs to suit your interests and financial constraints.
It specializes in planning desert safaris, cruises, and city trips. Also, 365 Adventures is managed and assisted by vibrant, educated, and bilingual tour guides with extensive knowledge of the Qatar tourist sector.
An experienced and certified 4x4 driver will take you on an exciting, enjoyable drive after a camel ride led by a Bedouin Qatari farmer. Join the Sea Adventures for peaceful sunset kayaking, jet skiing, speed boating, or a romantic Dhow cruise with regionally prepared dishes and drinks instead of getting stuck in traffic.
There are several activities available in Qatar. The Museum of Islamic Arts, the Pearl Diving culture. The Msheireb Museums are just some of the jewels in the capital that may be discovered through the City Tours in Urban Landscapes.
One of the top travel agencies in Qatar is known as 365 Adventures. For almost eight years, the business has entertained tens of thousands of visitors. They have ranked it third out of 72 outdoor activities in Doha.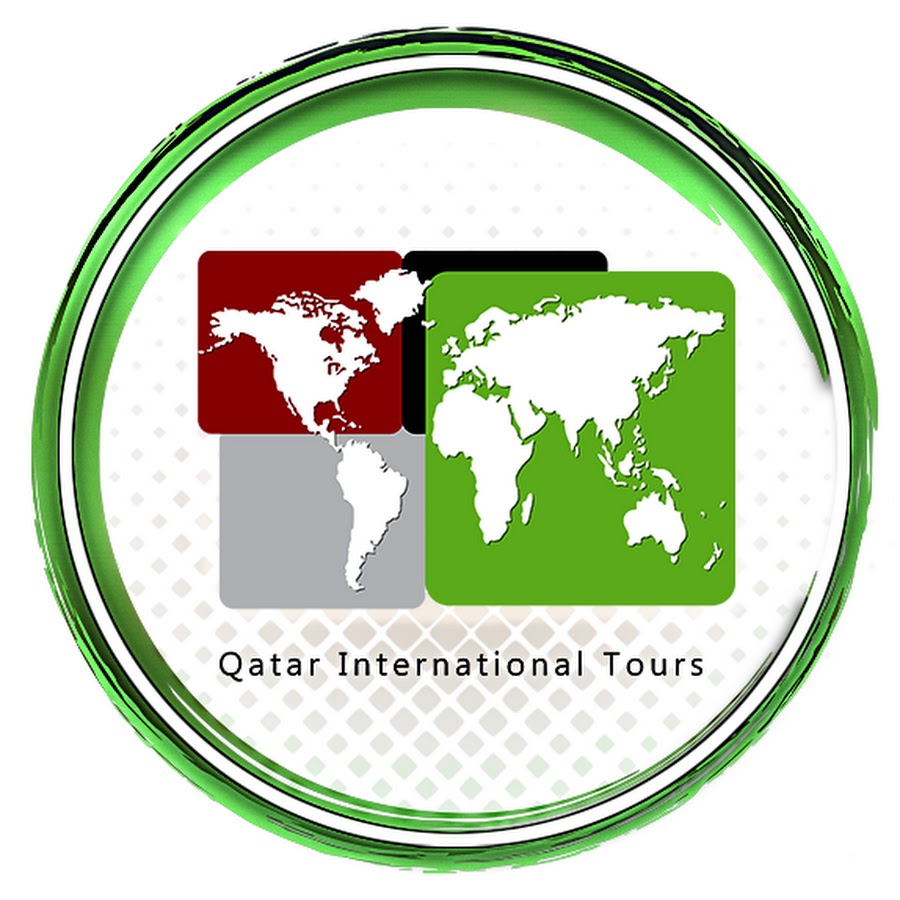 Qatar International Tour (QIT)
Established in 1999 to provide local and foreign guests with a dream vacation in Qatar, Qatar International Tour is a well-known and recognized tour operator. The business is dedicated to providing superior customer service and helpful solutions for sustainable tourism.
Qatar International Tour is the most dynamic travel company in Qatar. It offers a wide range of tour packages that allow visitors to learn more about the rich diversity of Qatari culture, hospitality, and history.
You may join Qatar International Tour for a great journey that focuses on offering tour packages of Qatar. Spend the day at the Qatar Desert Camp on the coast. It is beautifully created in the Bedouin style as you sip on tea or coffee made locally.
Take advantage of a shopping tour at the opulent Villaggio Mall or the Gold Souk Market. On the Doha City Tour, you will experience amazing scenery, various lovely sights, historical locations, and vibrant culture.
Regency Travel & Tours
Regency Travel & Tours has grown to 368 highly skilled and bilingual employees.
One of Qatar's most popular travel agencies is Regency Travel & Tours, a wholly-owned subsidiary of The Regency Group, one of the country's largest firms. Ibrahim Al-Asmakh is the owner of The Regency Group, which is active in some industries, including IT, real estate, hotels, travel, and tourism.
Q-Explorer Tourism
Since 2016, Q-Explorer has been providing visitors worldwide with exclusive, opulent, and intimate experiences in Qatar. The company, led by industry professionals, prides itself on being a deluxe tour operator in Qatar.
It focuses on providing unique services that can be tailored to each traveler's interests and likes. Q-main Explorer's goal is to deliver incredibly high-quality services while fusing modern and traditional aspects of Qatar's history, culture, and architecture.
Also Read: 

How to Obtain Qatar Family Residence Visa: A Complete Guide
Darwish Holidays
Darwish Holidays has more than 7 decades of expertise in the travel industry and is the oldest and most seasoned provider in the Middle East. With five independent subsidiary companies providing various services, it has grown into a significant player in the travel sector since 1950.
They take great delight in offering exceptional and top-notch holiday travel services that can plan challenging journeys anywhere in the world. You may travel comfortably with Darwish Holidays whether you are traveling for business or pleasure, thanks to their extensive experience in handling vacation packages.
Murex Activities & Tours
Murex Activities & Tours is a renowned and well-regarded tour company in Qatar. It specializes in offering travelers from all over the world enriched tours with culture and activities to see Qatar's beautiful landscapes in an eco-friendly manner.
Committed local professionals started the business, and it has key partners in Europe and the Middle East. Murex Activities & Tours is dedicated to assisting visitors in discovering Qatar's vibrant culture and hidden gems without risking their comfort, safety, or the environment.
Also Read: 

How to Get a COVID-19 Vaccination Certificate in Qatar
Gomosafer
In the third quarter of 2010, Mosafer Travel, a recently established travel company in Qatar, introduced its online travel service, GoMosafer.The word Mosafer is used in several Arabic, Turkish, Farsi, Indian, and other languages in addition to Urdu since it is derived from the Arabic word for "traveler."
GoMosafer combines negotiated airfares with a global hotel resource. It provides Cutting-edge technology and affordable, effective, and fast travel solutions. As the first online travel agency and travel agent, they provide the broadest selection of tour operators and airlines in Qatar. They constantly work to locate the ideal vacation at the most affordable price.
Avens Travel
The goal of Avens Travel & Tours is to offer a first-rate selection of travel and tourist services around the globe. Avens Travel, based in Doha, Qatar, is a 37-company conglomerate that provides a wide range of clients with various services.
It is a member of the Al Rayes Group. They provide a wide range of services, including ticketing, hotel booking, arrival help, excursion and safari planning, and visa processing.
Better knowledge, effective planning, foresight into future issues, experience, and excellent training enable their skilled and well-trained team to offer their visitors excellent service.
Akbar Travels
They establish themselves as unique from their rivals for the affordable prices and special deals. They guarantee "unbeatable" service in terms of both price and quality. Each Wednesday, their no-convenience-fee flight bookings will save you tons of money.
They also recognize that choosing to travel is a huge decision. You don't get to travel the world to visit the souks in Dubai or watch a romantic sunrise in Paris every day. Still, they have been doing it regularly since our company started four decades ago. Simply put, the business takes pride in knowing what customers truly desire.
You may compare each travel product's benefits and drawbacks to determine which is best for you and your family. The knowledge of their travel experts, in their opinion, is unmatched by few, if any, other travel agencies.
More Guide: 

Qatar Travel and Return Policy
Europe Travels
Europe Travels is Qatar's primary IATA travel business with a highly-trained multilingual workforce. Europe Travels, Doha, was started in 2008 and comprised more than 25 highly-experienced professionals.
They are among the top fifteen businesses in the area and have extensive knowledge of the Qatar region. It provides excellent value for your money. They are led by highly competent experienced, and trained individuals committed to providing a high level of reliability and customized service.
Victoria Travels
They provide excellent customer service and are founded on their ideals as an employee-owned travel agency. Their business is rated as one of the greatest in the nation and one of the best agencies.
Victoria Travels offers a wide range of value-added services, including ferries, cruises, furnished apartments, safaris, and medical packages. In addition to everything from plane tickets and private aircraft to local and worldwide luxury hotels. Further to planning excursions to meet any demand or budget, they can assist with visa applications and car rentals.
Conclusion
The top and the best travel agencies in Qatar are summarized in this post. Please use this list to contact any tour operators you believe best fits your needs, likes, and interests if you're considering a trip to Qatar.
There are many benefits to using a travel agency; cost, knowledge, and convenience are the three most significant ones. Travel agencies provide the expertise and tools to assist you in creating the ideal trip, saving you time and money. While being there to address any issues that may arise while traveling.
Enjoy your trip, and happy planning!
Read More: 

The Best Beaches in Qatar