Qatar is a lively center of traditional and modern culture, art, and desert landscape. It offers a wide range of luxurious properties and top-class dining experiences for Expats in Qatar. Also, the art critics and architects are impressed by Doha's wealth of museums.
Qatar takes pride in its glorious history and modern wonders. It offers lovely beaches, historic markets, and a diverse array of art and culture. Doha is rising with its surrounding areas to become one of the most well-known tourist destinations in the world.
Many top things to do in Doha make your trip a fantastic adventure. Qatar is a place where visitors can experience a variety of great activities that reveal natural beauty. You will never get bored of touring Qatar because there are many things to do there.
Want to take a historical tour? You can get it in Qatar. You'd like to partake in adventurous sports. Well, it's all here for you. Do you intend to visit Qatar on your upcoming luxurious Middle Eastern vacation? Here is a thorough list of the best things to do in Qatar.
Discover Qatar in its Excellent Marvels
Doha is a pioneer in the field of cutting-edge construction. For such a small desert peninsula. It contains an impressive diversity of buildings. Doha also boasts symmetrical wonders like the National Museum of Qatar and the Museum of Islamic Art.
IM Pei created both breathtaking museums. The city's center, West Bay, is home to several futuristic skyscrapers, including some of the most visually arresting ones. Explore buildings like the Education City Mosque, which is trendy and decorated with calligraphy. The National Library has an angular shape and pod-shaped lecture halls.
Top Attractions to Visit Doha
The top attractions to visit in Doha, Qatar is:
Enjoy the Classic Taste of Shopping at Souq Waqif
When you explore its labyrinth, Souq waqif—the vertical market—becomes apparent as a standout experience. It's the ideal location to sense and experience tradition through the goods sold by merchants, the fragrances, and the dazzling architecture.
The Souq's atmosphere walks a thin line between modern and traditional design. The market sells many goods, including spices, high-end gold shops, local art galleries, and a wide range of conventional Qatari clothing.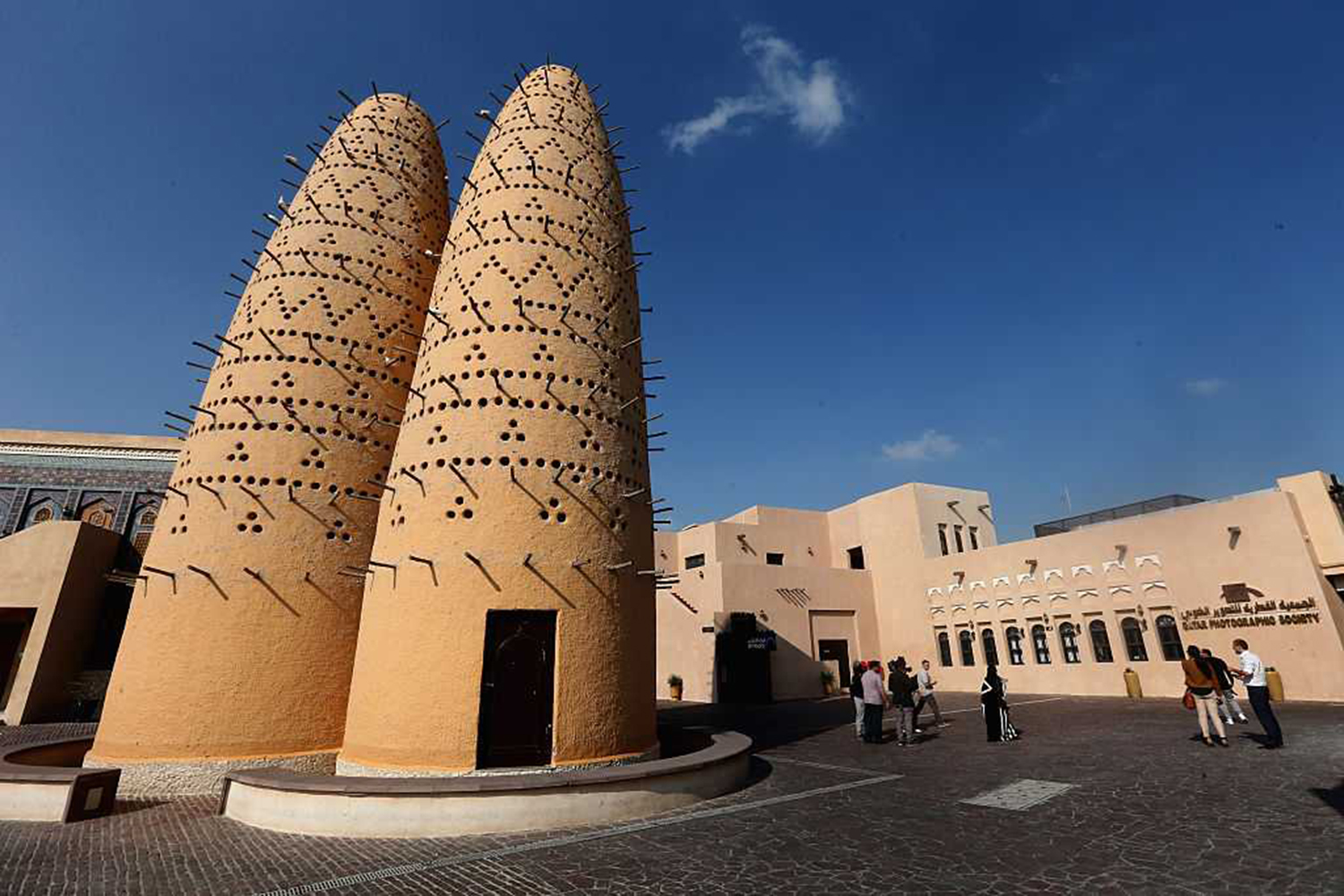 Visit the Katara Cultural Village
The Katara Cultural Village spans 1,000,000 square meters. It includes narrow lanes, history centers, museums, an opera house, art galleries, and a theater. Besides, the design follows ancient Qatari architecture.
This location is excellent for hanging out after sunset or having some shisha with other travelers. Between West Bay and Pearl, Katara Cultural Village is a 5- to 10-minute taxi ride from the city center. Moreover,
Visit the Museum of Islamic Art to see the traditional antiques.

Explore Al Riwaq Exhibition Center

Visit the Villaggio Mall for a while

Visit the Falcon Souq to Learn About Falconry

Museum of Islamic Art

National Museum of Qatar

Shopping at the best Malls in Doha, Qatar
Sounds interesting? Here are the most incredible things to do in Doha. They are also free if you're stopping by for a brief layover or making plans for a more extended stay.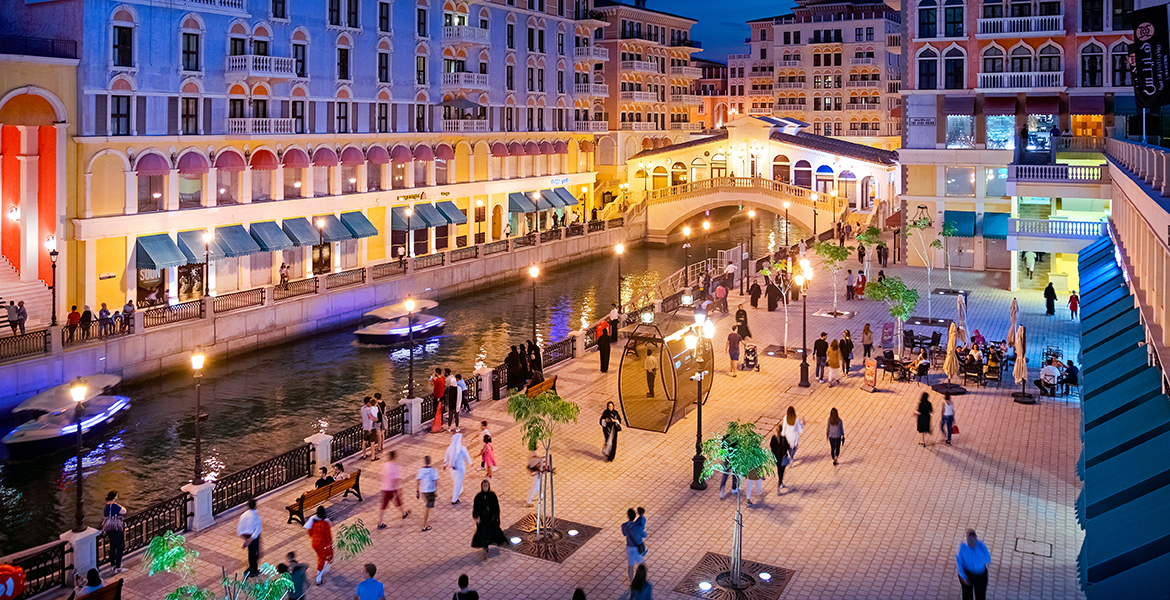 Get Amazed with the Beauty of the Pearl-Qatar
Pearl Qatar is an artificial island that spans about four million square meters. It is said to be the epitome of luxury and the Arabian Riviera. Its name comes from the main pearl diving sites on the north side of Doha Bay.
The Pearl is award-winning land. It won many awards like design awards and best development awards. The Marina at Pearl Qatar is superb in design and structure, winning an award for its grand architecture.
Investors are primarily interested in The Pearl due to the excellent ROI, offerings average of between 5-7.5% offerings. Therefore, investors can be sure of high rentals available in a few parts of the world.
Read Also: Interesting Facts About The Pearl Qatar
Trip TO THE ZUBARAH FORT
The Al Zubarah Fort, a famous and scenic desert fort in Qatar, is a must-see on every trip to Doha. Its name comes from the Al Zubarah town archaeological site, which is also a UNESCO World Heritage site.
It was known as one of the most famous pearl trading and diving hubs in the Gulf; today, the fort houses an unusual museum. There is a modest exhibition on the ground level of the defense and the surrounding area that you shouldn't miss.
Doha Bay from the Al-Corniche gives an Incredible Sight.
A long seaside promenade called Al-Corniche spans for miles. It provides unrivaled views of the Doha skyline, Palm Tree Island, and the city. Also, it crawls in a horseshoe pattern from the West Bay to the Museum of Islamic Art.
It is the perfect area to take in the scenery. The waves crashed against the stone walls, lined with palm trees, the entire way. Then there are family-friendly locations where you may freely take in the spectacular sights with your loved ones.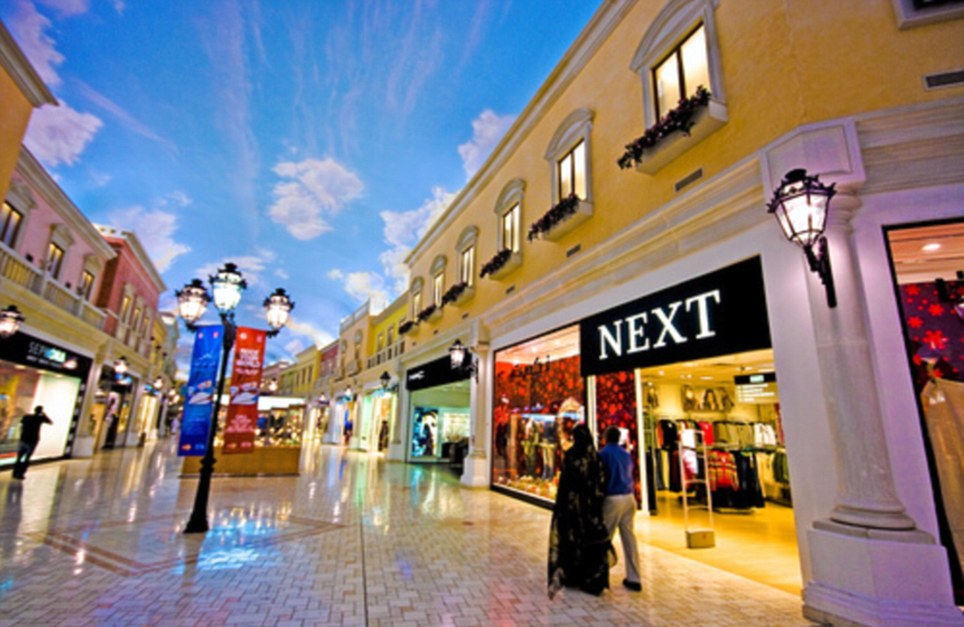 Shopping at Villagio Mall
One of Doha's latest malls, The Villagio Mall, is constructed in a style that resembles The Venetian in Las Vegas. The mall has some restaurants and shops that are both worth your time and money and gondola rides that make you think of Venice.
The mall is worth visiting if you have some free time, even if it is somewhat distant from other well-known city attractions. You won't need more than 30 minutes to see the entire mall unless you're the type of shopper who likes to peruse every shop.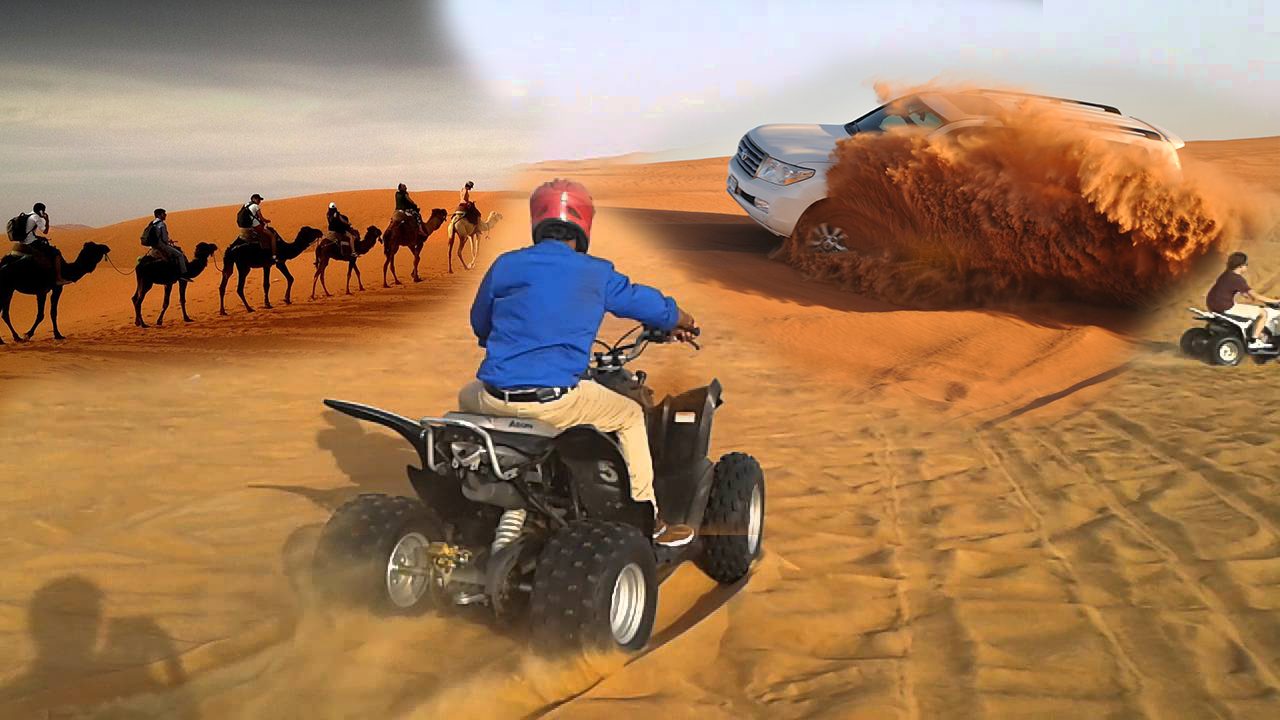 Beat the dunes at Desert Safari!
Dive into the dune-bashing adventure outside the city to truly appreciate nature and explore the vast desert! Anyone who hears the sound of a camel ride into the desert will find it pleasant. In Doha, it sounds like a beautiful trip.
You can visit the desert safari in various ways on the tarmac. You can choose a peaceful journey or tell your tour guide to take the fast, rough roads if you're itching for adventure and an adrenaline rush. You will have a once-in-a-lifetime experience on a desert safari. Explore the snow-white beaches and perhaps go swimming in the clear waters of the Khor Al Udaid.
Explore Real Estate Business in Luxury Properties of Qatar
Some of Doha, Qatar's highest towers, are luxury hotels and restaurants ideal for tourists. These properties serve as a vivid display of its warm Arabian hospitality. You can explore Qatar real estate business by buying these properties and renting them out for the best ROI. Investors buy properties and sell them for a profit. Some of the most impressive towers of Qatar are;
Barzan Towers.

Burj Doha Tower.

Al Khor Towers.

Aspire Tower Doha.

Lusail Plaza Towers.

Katara Towers.

Treve Tower.

Twin Tower Lusail.
Despite its popularity among luxury tourists, Qatar is still affordable for travelers on a tight budget. The fact that Qatar has fancy hotels and shopping and dining options does not always indicate that the country is out of reach for travelers on a budget. In truth, Qatar offers luxurious hotels and properties at excellent prices.
Staying in 5-star properties in Doha, such as the InterContinental Doha The City, Grand Hyatt Doha, and Mandarin Oriental Doha, might cost less than 1,500 riyals per night. It is as little as 500 riyals during the off-peak season.
Also Read: 

Top 15 Places to Enjoy Qatar Nightlife
The Top Exciting Things to Do In Qatar for an Amazing Experience
Qatar is among the nations that will surprise you. This is a place where you'd desire to return because of its natural beauties, architectural marvels, and lush green parks. In addition, listed below are some of Qatar's major attractions.
Experience traditional shopping at Souq Waqif

Experience traditional shopping at Souq Waqif

At Villaggio Mall, enjoy a Venetian ambiance.

Explore The Gorgeous Inland Sea

Visit The Islamic Art Museum

Tour the Doha Festival City for a day.

Perceive The Lusail Stadium Tour

Get A Look At Qatar's Culture At Katara Cultural Village

Parasailing At Katara Beach

Kayaking At Al Thakira Natural Reserve

Discover Film City

Look at The Car Collection At Sheikh Faisal Museum

Visit The Blue Waters Of Banana Island

Have A Sight Of Barzan Towers

Enjoy Shopping At The Pearl Qatar

See The Unique Dahl Al Misfir Cave

Enjoy A Picnic At The MIA Park

Spend Some Time At The Fuwairit Beach

Shopping & Dining Experience At Souq Al Wakrah

Spend Some Time At The Fuwairit Beach

Discover the past of falcons.

Observe the landscape in Zekreet.

Discover Lusail Marina

Trip to Safari Desert

Spend the day at Aspire Park in Qatar.
Explore the Best Properties for Sale and Rent in Qatar
Saakin is the best and fastest-growing real estate directory in Doha, Qatar. You can discover the best villas for sale and featured properties and all the updates on the real estate market of Doha through the listings. There you find the best apartments for rent and sale on the portal.
Discover Qatar with Saakin
Discover Qatar with Saakin. You learn about the city's marvels and wonders, city guides, and property trends. Also, the portal has been a fantastic platform for putting buyers and sellers in touch with real estate agencies. We interact with the agents as soon as we receive your message to give you the best properties.
On the website, you can find properties for sale and rent and various options for buying and selling homes in Qatar. We provide quick assistance whether you're looking for residential apartments for living or commercial properties for investment. Saakin tries to provide you with the ideal property and is all about Qatar real estate.
Saakin is the best Qatar real estate directory where you find a comprehensive Qatar property guide and all about the city guide. We have added informative blogs for you to discover Qatar. Doha city guide relates all information about the cities and towns of Doha.
Read More: 

Best Things to Do In Doha